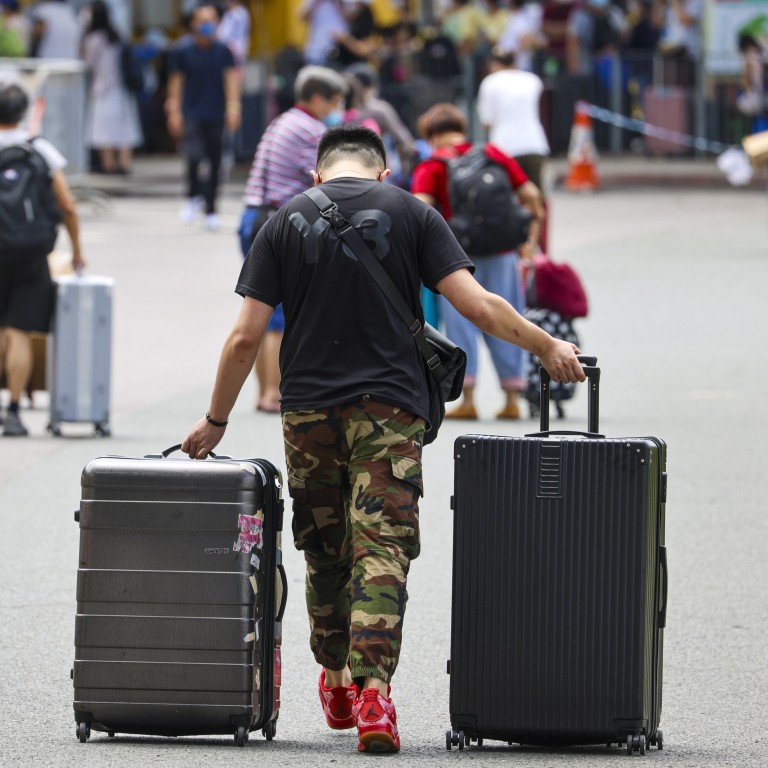 Top Hong Kong delegate says mainland China could cut quarantine for cross-border travellers to 4 days by year end
Tam Yiu-chung says there is a chance quarantine for cross-border travellers could be reduced given the relatively short incubation period for most subvariants
Meanwhile, Professor David Hui says city's Covid situation could develop into one similar to Singapore's, where imported variants have driven up infections
Mainland China may cut the week-long quarantine imposed upon arrivals from Hong Kong to four days before the end of the year, the city's sole delegate to the nation's top legislative body has said, pointing to the average three days that most mutated strains of
Covid-19
take to incubate.
Tam Yiu-chung, a member of the Standing Committee of the National People's Congress, acknowledged on Saturday the intense speculation swirling over whether Beijing would relax measures that had choked off cross-border travel for more than two years after the Chinese Communist Party ended its twice-in-a-decade
congress
later this month.
"I think there is a chance," said the pro-Beijing heavyweight from the Democratic Alliance for the Betterment and Progress of Hong Kong, the city's biggest pro-establishment party. "If [the quarantine] can be brought down to four days, that will open up a lot of vacancies at quarantine hotels, at least by half."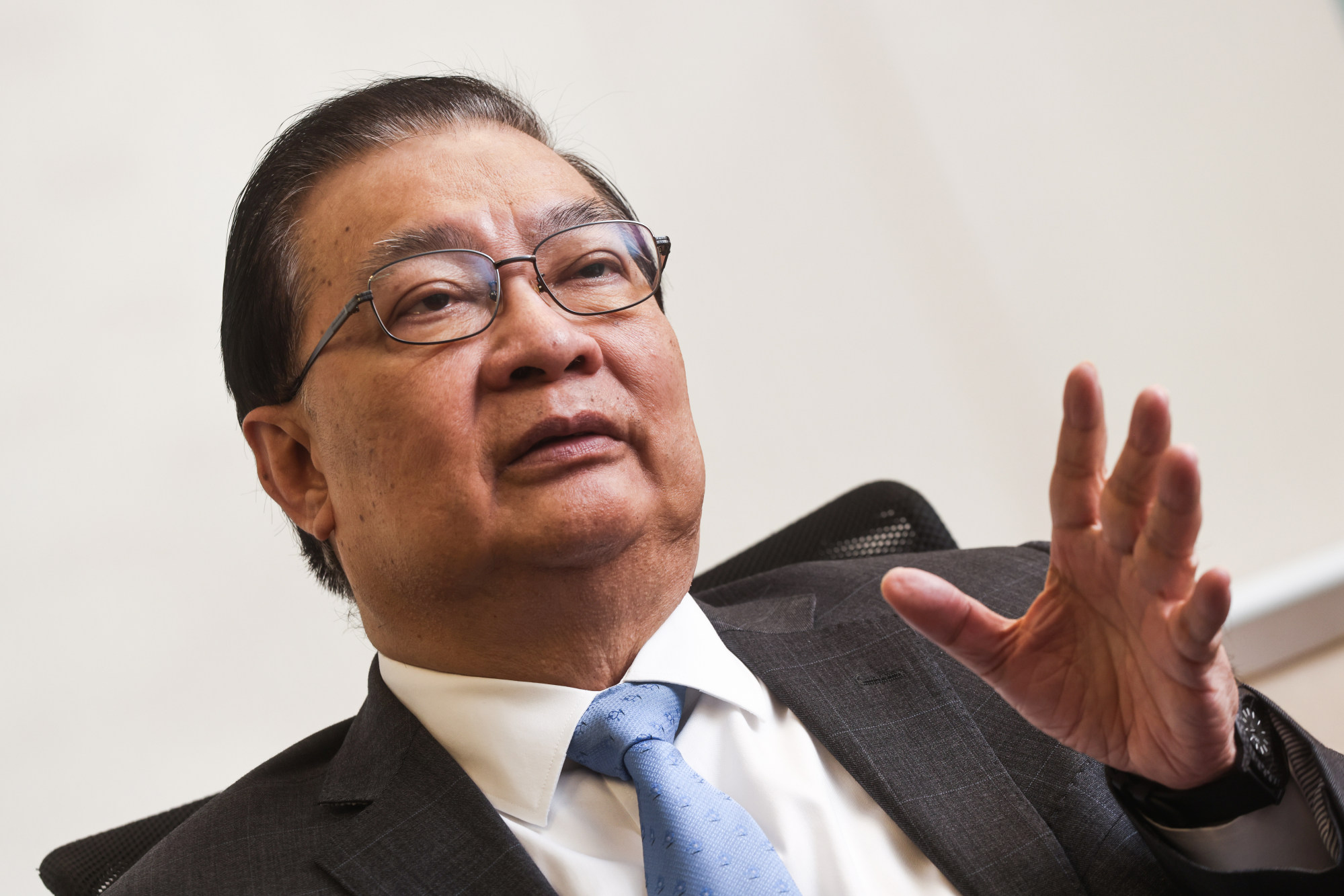 A shorter quarantine would allow designated hotels to serve more travellers, which in turn would allow for an increase in the number of people crossing the border each day, he suggested.
Reducing the period to four days also made sense as the incubation period for most mutated strains was about three days, Tam said, while adding that any gradual resumption of cross-border travel depended on the number of infections in Hong Kong and the development of subvariants.
The daily cross-border quota is set by neighbouring Shenzhen, which currently allows 1,500 arrivals, who must isolate themselves in a hotel for seven days. But the rooms are handed out by lottery, and demand has long dwarfed supply.
In a bid to ease the pressure, the Hong Kong government is pushing for a "reverse quarantine" arrangement that will allow travellers to spend the required days in a hotel in the city before crossing the border.
But Tam said the plan might take longer to work out than expected given the many "technical problems" involved, such as a shortage in manpower to supervise the "closed-loop" scheme.
In recent weeks, Hong Kong has taken strides towards returning to normality, ending hotel quarantine for overseas arrivals and easing social-distancing mandates, as the number of infections have stabilised.
Health authorities on Saturday logged 5,424 infections, 312 of which were imported, and seven more related deaths. But previously rare Omicron strains had also started to emerge. Officials recorded four cases involving the BQ.1.1 strain and 23 new cases of the more transmissible XBB subvariant, taking the tally to 55. The first infection involving the BA.4.6 strain was detected on Friday.
Health experts also warned that the city could see a surge in Covid-19 infections and more diverse strains of the virus as residents returned from abroad, but said there was no cause for alarm.
"The number of [Covid-19] cases is expected to rise," said David Hui Shu-cheong, professor of respiratory medicine at Chinese University and an adviser to the government on its pandemic response.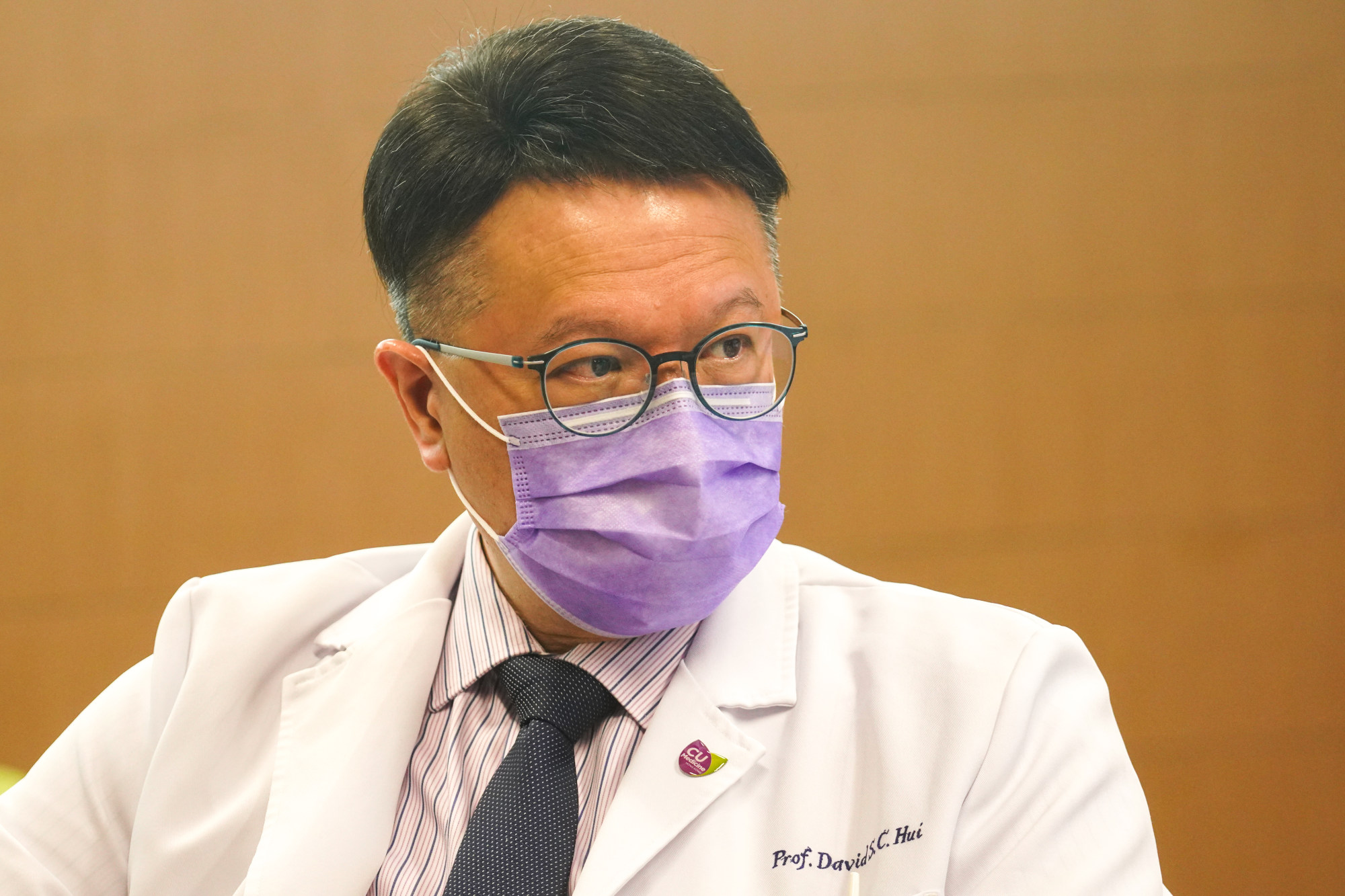 Hui noted the reproduction rate of the virus calculated by the University of Hong Kong (HKU) had risen from about one at the start of this month to 1.25 recently, meaning an outbreak was growing.
The expert said the local situation could develop into the one facing Singapore, where daily infections had risen to 10,000 due to new variants, but he again stressed the need for calm, citing the high vaccination rate.
"If you look at the number of patients being sent to intensive care units in Hong Kong and Singapore, they only account for very few and the number of deaths is in the single digits," he said.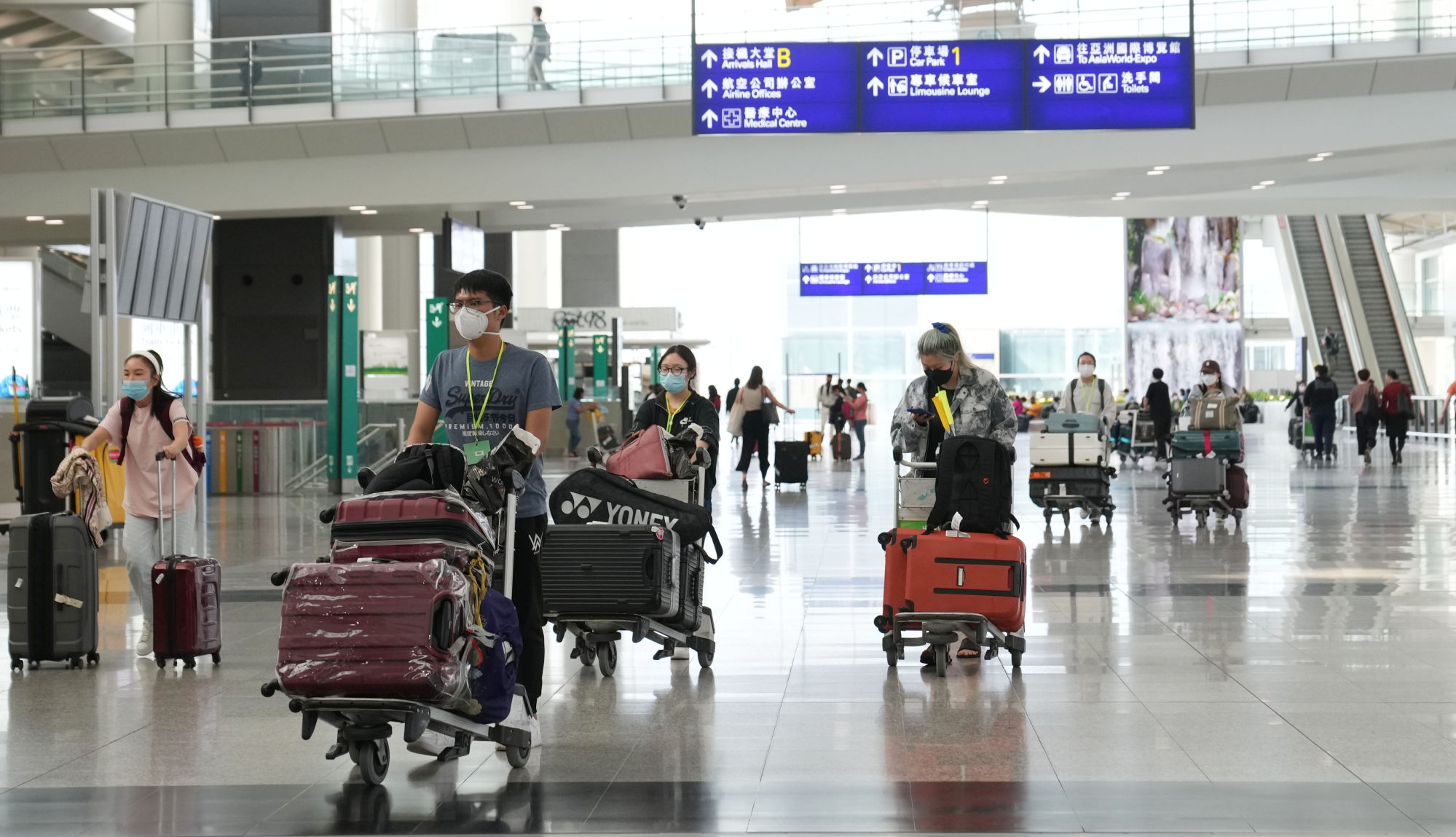 The government might therefore want to continue requiring arrivals to take a polymerase chain reaction (PCR) test upon arrival and another on their second, fourth and sixth days in the city, Hui suggested.
While some travellers and business leaders have long complained the measure is a hindrance to revising tourism, the screenings allow authorities to conduct genome sequencing to monitor the local development of Covid-19 variants.
"In the short term, the government may wish to take a look at whether there are new virus strains coming in, which may trigger a bounce back in cases," he said. "This is understandable."
But he called on authorities to switch to rapid antigen tests if the city recorded a surge in severe cases and deaths.
HKU Professor Ivan Hung Fan-ngai, an infectious disease expert and government pandemic adviser, said he supported the use of PCR tests for travellers upon arrival for the purpose of monitoring subvariants.
"Nevertheless, the impact of incoming Covid-positive travellers on the healthcare system is minimal," he said, adding that most people infected with a subvariant experienced mild to no symptoms.
Hong Kong currently follows a "0+3" scheme, under which travellers must undergo three days of home medical surveillance with limited citywide movement, although again calls are mounting for a switch to a "0+0" arrangement.
But Hui said the term was apparently not favoured by the government, as it would give the impression officials were "lying flat", using a popular mainland phrase meaning to sit idle.
Hui suggested the government could soon ease its four-person limit on public gatherings, given the number of diners allowed to sit together in a restaurant was set at 12 people.
He also said the city was expected to receive BioNTech's second-generation vaccine targeting Omicron in January.
Secretary for the Civil Service Ingrid Yeung Ho Poi-yan urged residents due for their next shot to take it now instead of waiting for the new vaccine.
"I understand that everyone wishes to get the best protection from the vaccine," she said. "But you risk having insufficient protection if you don't get vaccinated as scheduled."