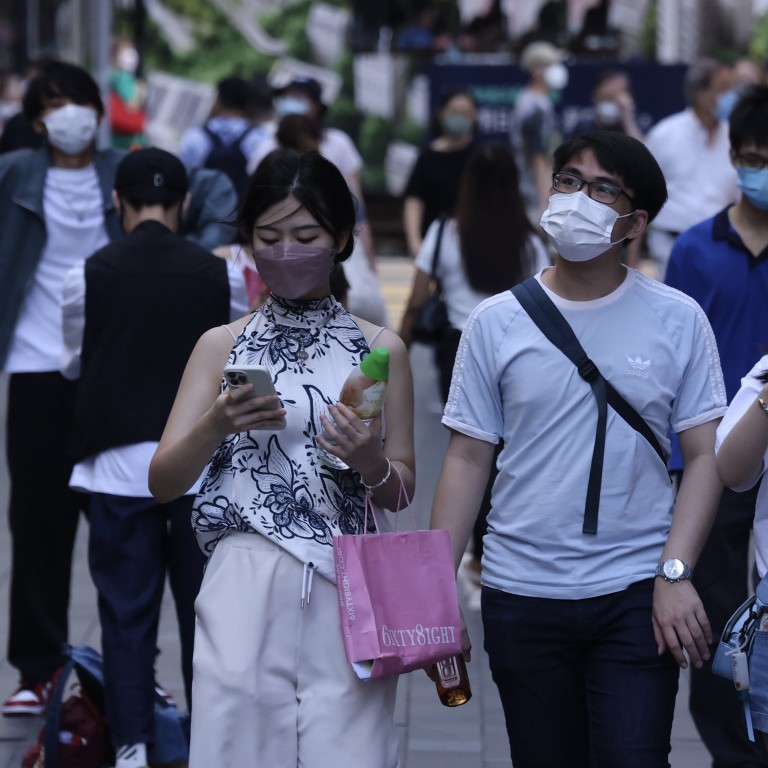 Coronavirus: top government advisers approve measure allowing Hongkongers to gather in groups of 12 from Thursday
Top advisers approve move at Tuesday's Exco meeting, with authorities earlier indicating more social-distancing curbs would also be eased on Thursday
City leader separately admits reopening of border with mainland China unlikely to happen soon
Hongkongers will be allowed to gather in public in groups of 12 on Thursday, up from four, after a top political advisory body approved the measure, 1,000 days after Covid-19 arrived in the city.
But despite the further easing of the city's coronavirus restrictions, Chief Executive John Lee Ka-chiu on Tuesday indicated that a full reopening of the border with mainland China or relaxation of Hong Kong's entry regime were unlikely prospects for the time being.
The reopening of the border with the mainland is seen by proponents as a critical step for Hong Kong to catch up with rivals such as Singapore, after nearly three years of being closed off from the world.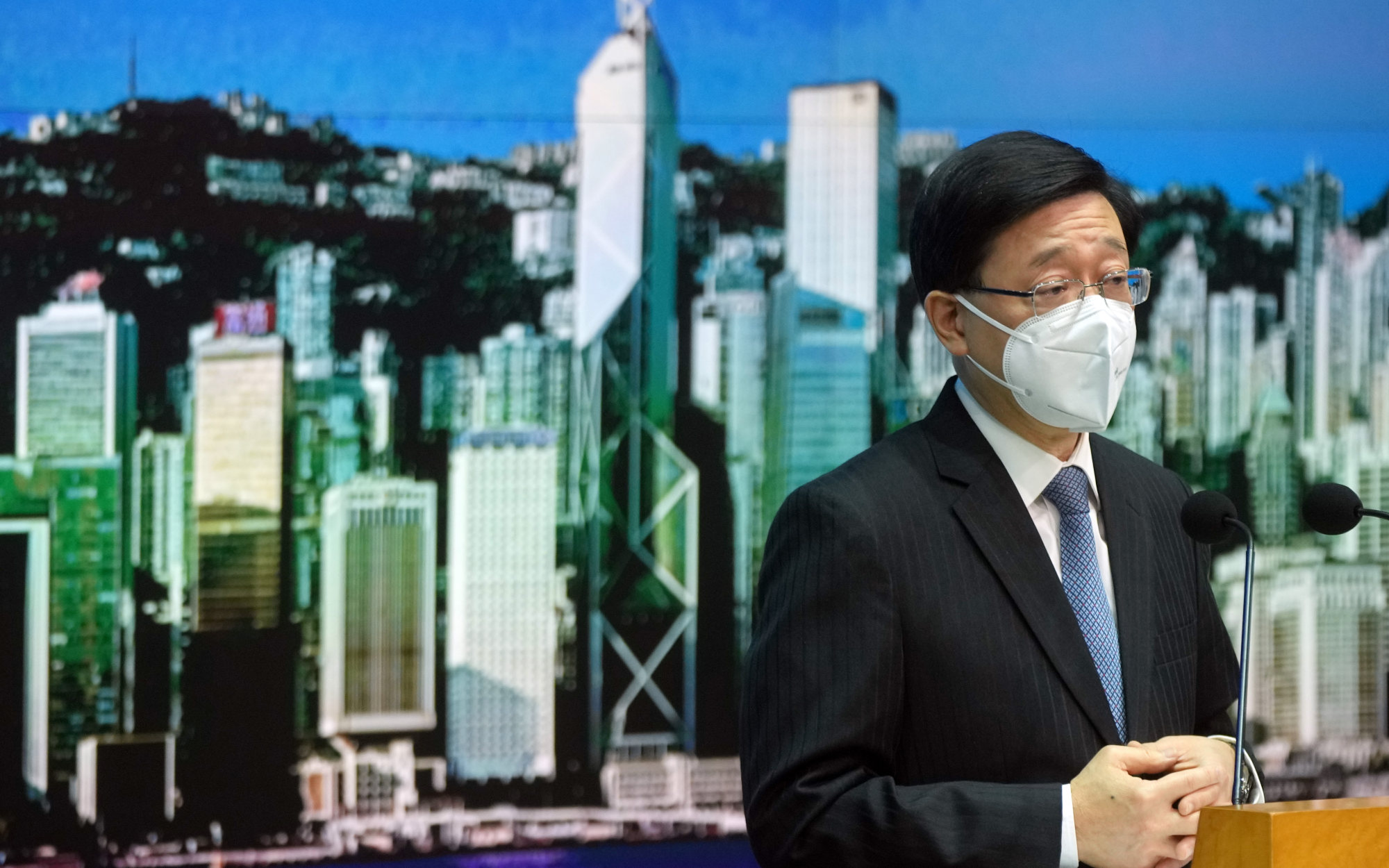 "I will have to wait for further ideas from our mainland counterparts so that we can really work out the details," Lee said, revealing his administration was still working with mainland authorities to "iron out some challenges" and areas in which adjustments by the city were needed to ensure its thousands of daily Covid-19 cases would not spill across the border.
Some social-distancing measures in Hong Kong were already set to be lifted from Thursday, after the government last week announced it would allow live performances at entertainment venues, among a raft of other new measures.
However, members of the Executive Council, the city's key decision-making body, on Tuesday approved an increase for the cap on public gatherings to 12 from the previous four. The limit was last relaxed on April 21 from two to four people, when the fifth coronavirus wave began to subside.
The move came as health officials logged 4,954 coronavirus infections, 388 of which were imported, and seven additional deaths. Hong Kong's overall tally stands at 1,848,163 cases and 10,285 related fatalities.
The daily figure included Hong Kong's first two reported cases of the coronavirus subvariant XBD, with one logged among the city's local infection and the other from overseas. The detection of the new strain came after health officials on Monday recorded 407 imported cases, the highest number since the pandemic emerged two years ago.
Meanwhile, a 31-month-old boy who tested positive for the virus and had a fever was sent to Queen Elizabeth Hospital's accident and emergency department a day earlier. Health authorities on Tuesday said the unvaccinated boy was currently receiving treatment in the paediatric intensive care unit and was in critical condition.
Speaking to the press before the Exco meeting, Lee pointed out that since the city had removed hotel quarantine late last month, the number of inbound travellers who were non-residents had surged 1.5 times. But at the same time, the proportion of imported cases among overall infections had increased from 2.7 per cent to 5 per cent, Lee warned.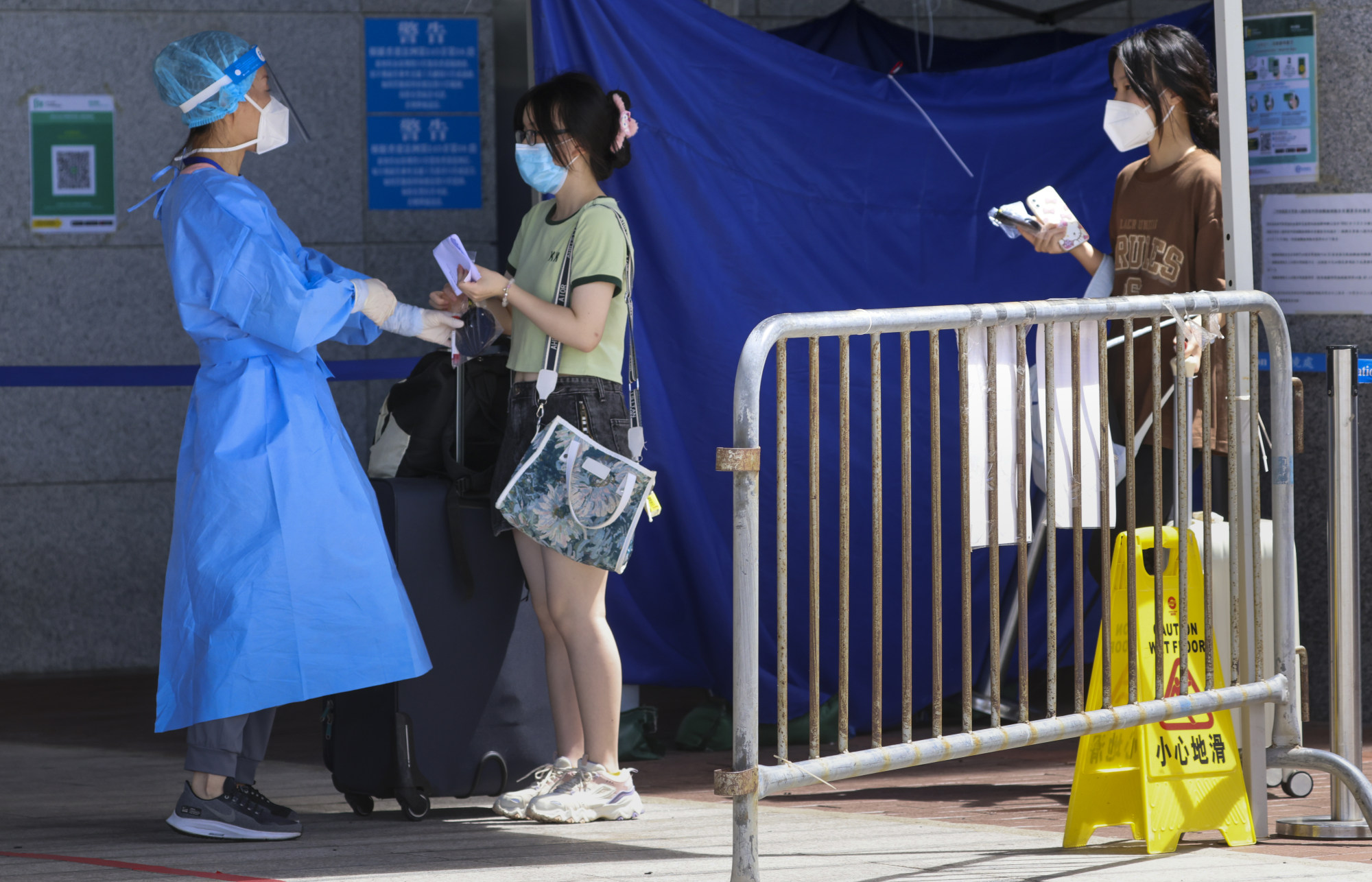 The number of Covid-19 patients suffering from serious conditions and requiring hospital treatment also climbed 28 per cent on average last week compared with the week before, while death rates had gone up 20 per cent, the chief executive noted.
Between September 19 and 25, a week before hotel quarantine was cancelled, there were on average 10.3 new deaths and 43.3 serious cases daily. In comparison with October 10 to 16, the figures respectively dropped by 30 per cent and 41.6 per cent to 7.9 deaths and 25.3 serious cases per day on average.
Lee said he understood people's expectations for more measures to be relaxed, but cautioned against the import of new Covid strains and the surge of the virus reproductive rate as recorded by a local university.
"In this regard, we have to keep watch on the figures and decide how to move forward," he said.
While Hong Kong has scrapped hotel quarantine for overseas arrival under a "0+3" system requiring travellers to undergo three days of medical surveillance with limited citywide movement, people crossing the border to the mainland must still serve a week of hotel isolation.
The city government last month secured preliminary backing from mainland authorities for a "reverse quarantine" scheme allowing travellers to undergo isolation at designated facilities locally, before heading across the border. The scheme would enable more Hongkongers to travel without having to worry about limited hotel quarantine quotas on the other side.
Lawmaker Ben Chan Han-pun, of the Democratic Alliance for the Betterment and Progress of Hong Kong, the political party which originally raised the proposal, said he hoped talks with the mainland could be sped up once the Communist Party's 20th congress wrapped up in a week.
"There could be some hold-up before the party congress as mainland authorities had to focus on the event and control the epidemic well, after that there could be more room for talks," he said.
But Lee struck a cautious tone on the plan on Tuesday, saying the proposal "has not been tested" and that challenges included how to transport people who had completed their local quarantine across the border in a closed-loop system.
Both sides had to agree on details such as a negative PCR test result, and whether a person's movement between the pre-departure quarantine and border-crossing would fulfil mainland requirements, Lee added.
"The closed-loop arrangement, of course, is one area in which we have to look at realistically as to how we can satisfy," he said. "We are very conscious of the need to ensure there will be no risk posed to our mainland counterparts."
Dr Leung Chi-chiu, a respiratory specialist, said Hong Kong should deal with the easing of restrictions for overseas travellers and fully reopening with the mainland as separate endeavors.
Restoring quarantine-free travel to the mainland involved a lot of "logistical and political issues", while lifting entry curbs for international arrivals would have a limited impact on the city, he said, citing Hong Kong's high vaccine coverage.
"Changing from "0+3" to "0+0" is unlikely to have a material effect on the local Covid-19 situation," Leung said.
Additional reporting by Sammy Heung