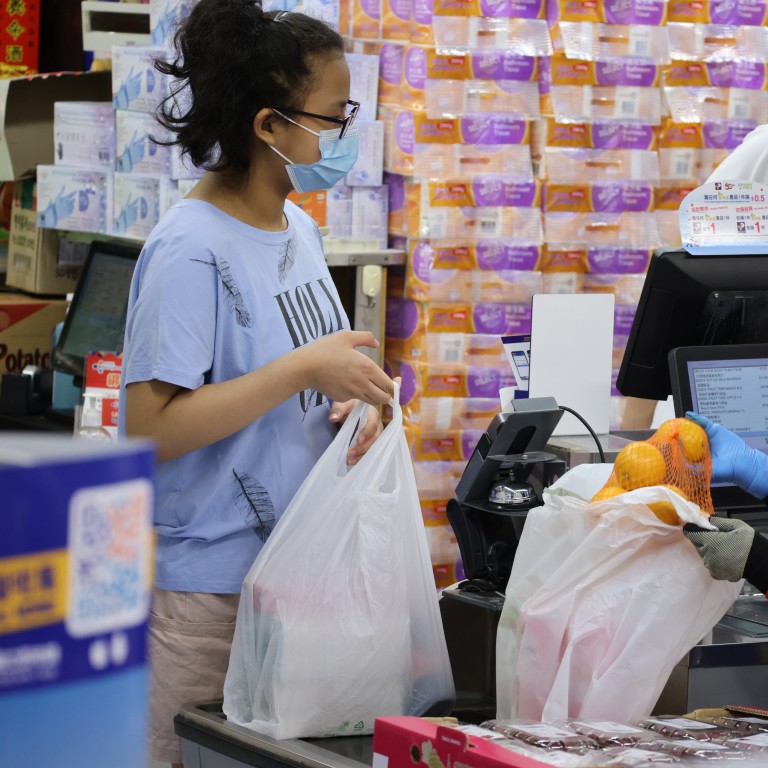 Hong Kong to double plastic bag levy to HK$1 by end of the year following Legco approval
Legislative Council approves doubling of charge for plastic bags and exemptions for some food items will be revoked
Environment minister says increase in line with other jurisdictions and society's views on pollution
Hong Kong will double its plastic bag levy to HK$1 (13 US cents) by the end of the year after the legislature backed an amended bill on Wednesday.
The Legislative Council meeting approved amendments to the Product Eco-responsibility Ordinance by 78 votes to 82 to increase the cost of using a plastic bag
Exemptions for frozen and chilled food and for food items wholly contained in non-airtight packaging, such as boxes of eggs or bags of potatoes, will end.
Plastic bags for these items are at present given free to customers for hygiene reasons.
But levy exemptions will continue for takeaway food in non-airtight packaging, such as lunchboxes; loose food such as apples without packaging and items not wholly contained in non-airtight packaging, such as bread partly wrapped in paper.
Eateries, however, can only give customers one free plastic bag per transaction.
Environment minister Tse Chin-wan said the decision to increase the levy had taken into account charges in other jurisdictions and society's acceptance of the need to cut down on waste.
He added the increased charge would be a reminder to the public to try to use fewer plastic bags.
Tse added that it was more appropriate to adjust the levy on a gradual basis and, if necessary, the government would review it again.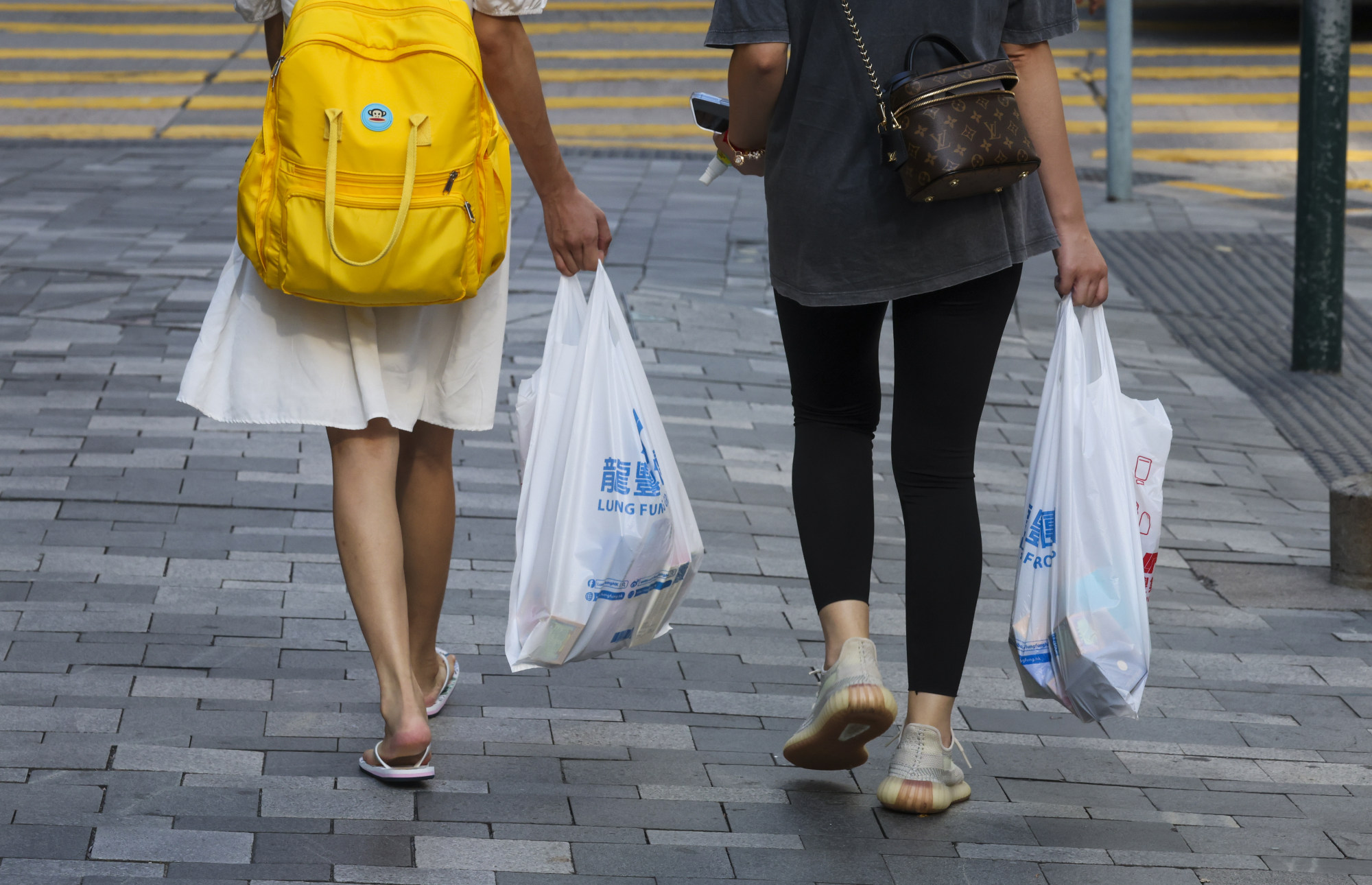 The bureau said earlier it would allow time for traders and the public to prepare for the new rules and that guidelines for retailers would also be drawn up.
An amendment from lawmaker Tony Tse Wai-chuen, of the architectural, surveying, planning and landscape sector, to raise the plastic bag levy to HK$2 was voted down.
A spokesman for environmental group Greenpeace said it hoped the government would stick to the principle of waste reduction at the source and create a comprehensive blueprint for plastic reduction.
He said the authorities should also set forward-looking waste reduction goals, so that by 2030 reusable containers would make up half of those used.
Another group, The Green Earth, welcomed the "belated" approval of the increased charge, saying it hoped this would cut down the amount of discarded plastic bags by 25 per cent, the government's goal.
"Even if the target is met, there should be a regular review mechanism in place," the organisation added.
The levy was introduced in 2009 and targeted about 3,000 supermarkets, convenience stores, pharmacies and cosmetics shops, with full implementation of the law taking effect in April 2015.
The quantity of plastic bags thrown out only declined by a quarter in the first year, and the volume of shopping bag waste has since gone up again, a paper submitted to Legco earlier this month said.