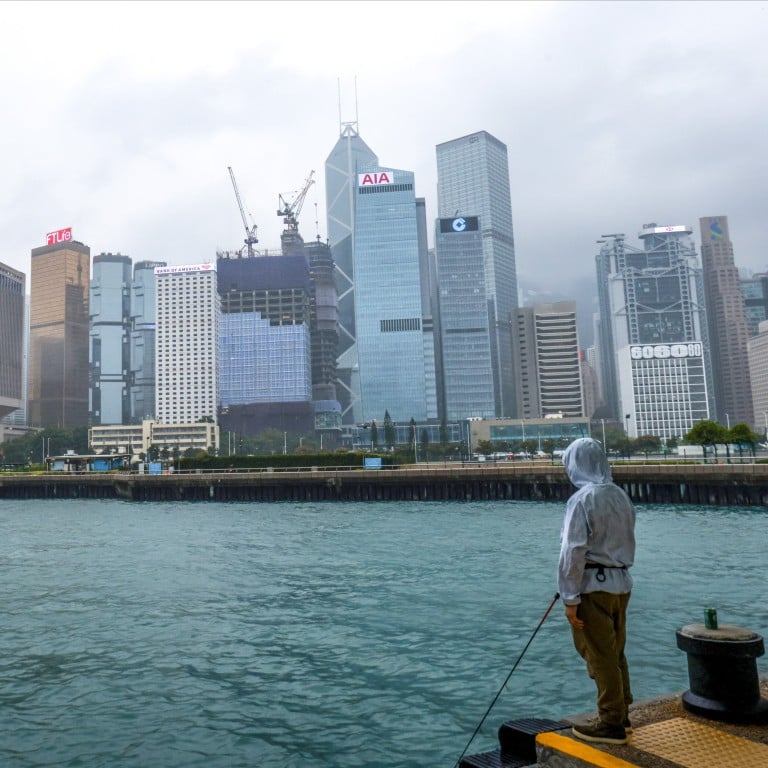 Hong Kong Observatory set to issue No 1 warning typhoon signal on Sunday or Monday as Severe Tropical Storm Nalgae edges closer
Nalgae – the Korean word for wings – is forecast to enter 800km radius of city by Sunday evening
Nalgae has already wreaked havoc in the Philippines, killing at least 45 people
The Hong Kong Observatory expects to issue the No 1 typhoon warning signal on Sunday evening or Monday morning, with Severe Tropical Storm Nalgae set to edge closer to the city.
Nalgae, which has already
wreaked havoc
in the Philippines, killing at least 45 people, was forecast to enter the central part of the South China Sea on Sunday, taking a northerly track afterwards, the Observatory said.
The Observatory on Saturday said the cyclone, centred about 50km southeast of Manila at 8pm, would cut across the centre of the South China Sea moving at about 18km/h (11mph).
Under its projected northerly track, Nalgae – the Korean word for wings – is forecast to enter an 800km radius of the city by Sunday evening. The storm is expected to strengthen into a typhoon by Monday night with a sustained maximum wind speed of 120km/h, before easing back into a severe tropical storm on Tuesday.
The Observatory warned that weather would turn windy with swells next week, with a few showers possible in midweek.
The Observatory raises the No 1 typhoon warning signal when a tropical cyclone is centred within 800km of Hong Kong and could potentially affect the city.