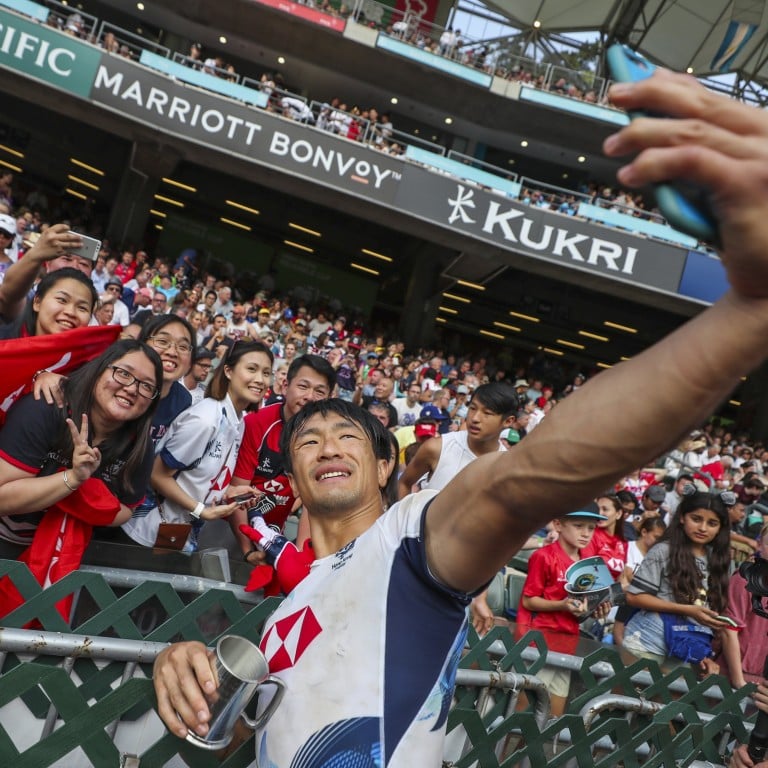 Costume party time: Hong Kong rugby fans ready for return of the Sevens
After three years of cancellations, fans are ready for three days of great rugby and plenty of fun
But city's '0+3' restrictions for visitors prove too off-putting for some overseas rugby fans
Rugby fan Ross Bendix has said he was relieved when it was at last confirmed that the Hong Kong Sevens tournament would go ahead this year.
"We've all gone on that roller coaster of emotion about whether the event would happen," said the 49-year-old regional business development manager at an information technology company.
A Hong Kong permanent resident, he was a regular at the Sevens every year from 2003 until the Covid-19 pandemic red-carded the event for three years.
He had gone to the games dressed as a wrestler, priest, monk, ghost and popular video game characters.
"The most important thing about wearing costumes is that it puts that stamp that we are Hong Kong and this is what we do," Bendix explained. "When we go to the Sevens, we dress up, whether in bling, as a cartoon character or something novel."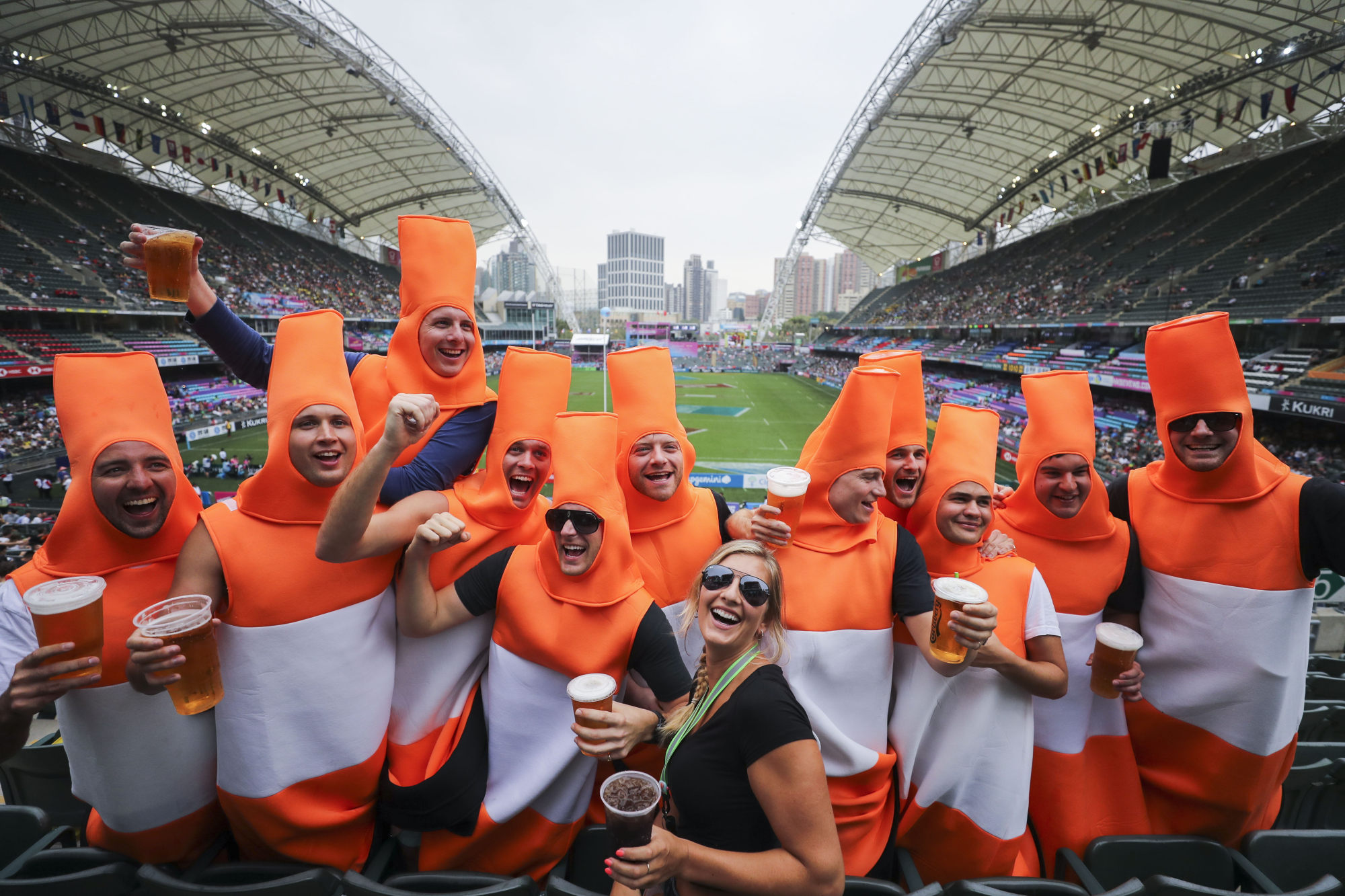 Fans like Bendix were delighted when organisers received approval in late July to hold the Cathay Pacific/HSBC Hong Kong Sevens from November 4 to 6.
He said he hoped its return would help the city experience a moment of positivity amid the "darkness" of the pandemic.
But spectators will be subjected to pandemic restrictions, including having to use the "Leave Home Safe" risk-exposure app, complying with vaccination requirements and wearing masks when not eating or drinking.
Causeway Bay's Hong Kong Stadium, where the event will be held, will only be allowed to operate at 85 per cent of its 40,000 capacity.
Human resources officer Mila Pang, 27, who has played rugby for a decade, attended the games in 2017 and 2018 and said she was looking forward to the event's comeback.
The Hongkonger said she and her 30 rugby club teammates would dress up as prisoners for matches.
"Over the past three years, Hong Kong has not had any large-scale competitions. This is such a rare opportunity, so we will want to put in more effort this time to have as much fun as possible," she said.
Business operations manager and permanent resident Joshua Spirgi, 25, vowed he would also be in the stadium when the Sevens tournament kicked off.
"I'm definitely looking forward to it and I think it'll be a great event, probably the highlight of the year," he said.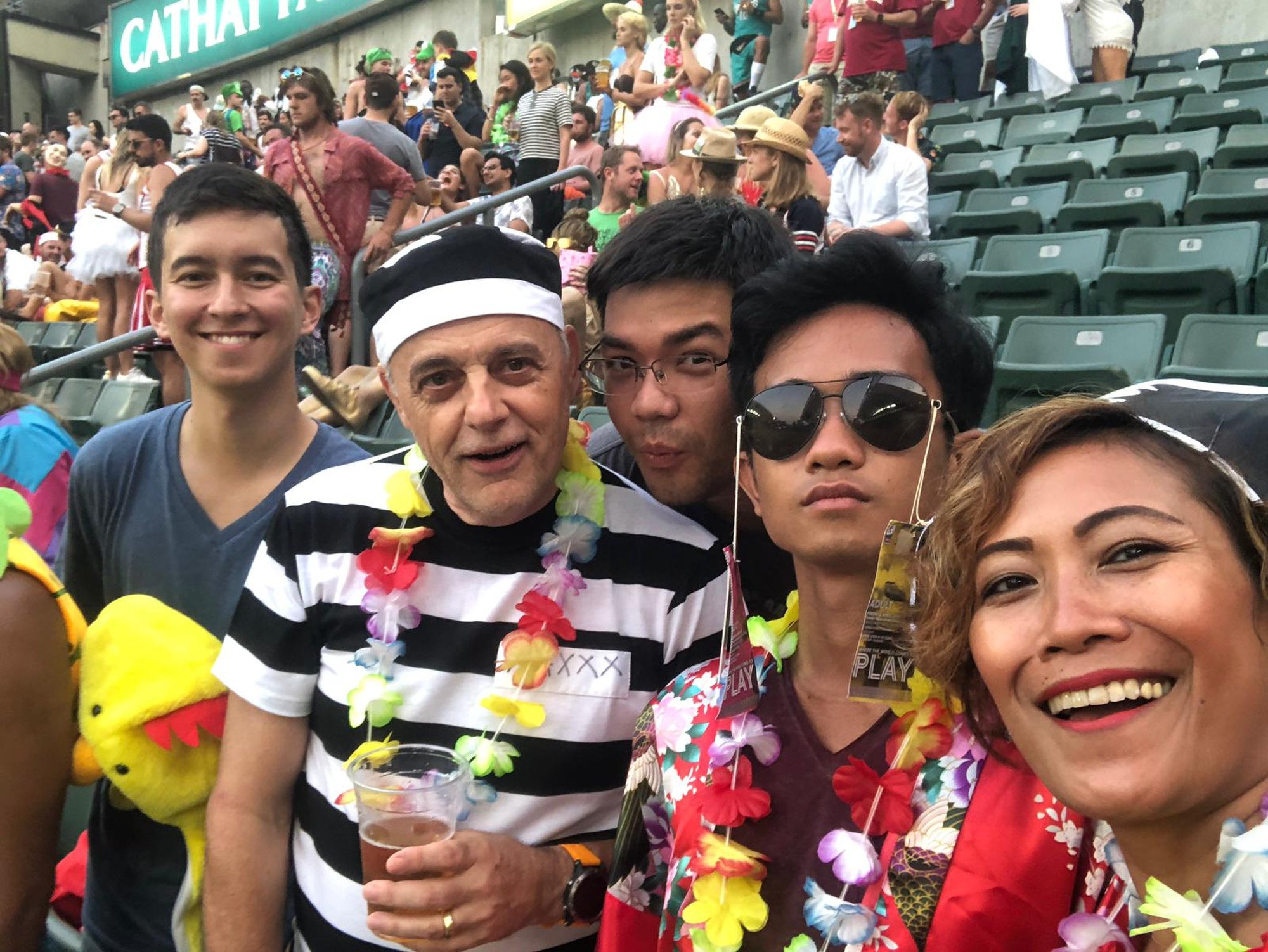 He was a teenager when he went with his father to his first Sevens tournament in 2013, and kept going back. He has shown up dressed as a fighter jet pilot and as a chicken.
Spirgi said he hoped to take friends to this year's event, as some had not been before.
His father, Swiss businessman and Hong Kong permanent resident Erich Spirgi, 53, was away from the city for work but had changed his return flight to make it to the Sevens.
When he was making his travel arrangements, all visitors to Hong Kong had to undergo seven days of mandatory hotel quarantine. He changed his dates to ensure he would have a week's buffer after returning.
"I definitely didn't want to be in a hotel under quarantine and miss the games," said Spirgi, who has attended every year since 2012.
But the authorities have eased the rules and introduced the "0+3" arrangement, which has been in force since last month.
People arriving in Hong Kong have to monitor their health for three days and cannot visit restaurants, bars or sports venues during that period. They must also take several polymerase chain reaction (PCR) and rapid antigen tests (RAT).
But even the relaxed rules remain off-putting for some overseas rugby fans.
A senior manager at a European bank, who asked not to be identified, said 14 overseas clients invited by the bank to attend the Sevens had declined.
"When they saw the PCR testing requirements, the RAT requirements, the 'Leave Home Safe' issues, and the need to upload all their vaccine records, they just thought it was too much hassle," he said.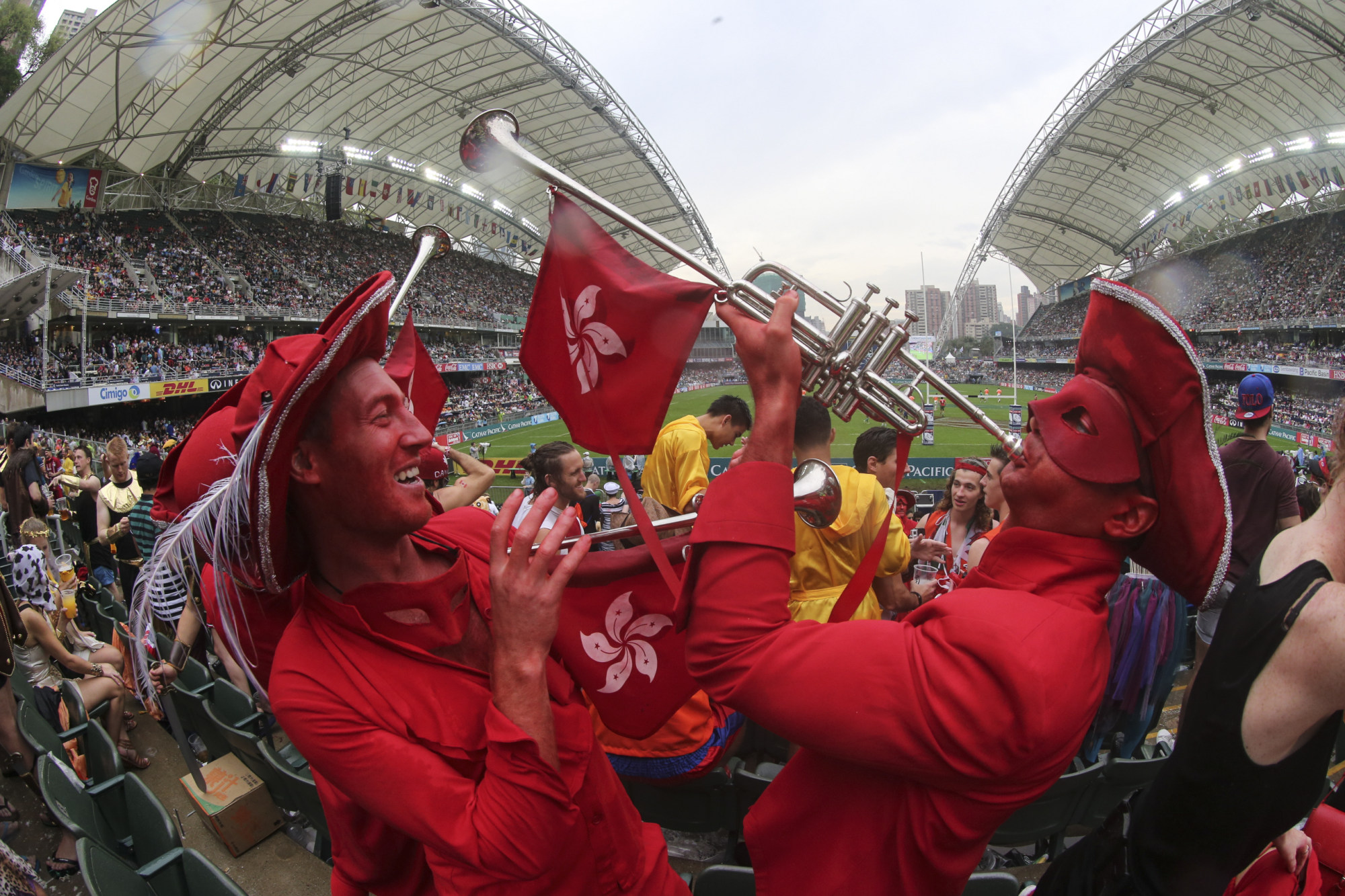 He added that the bank had invited about 30 guests to the tournament every year since 2008, with up to 40 per cent from overseas. But he expected overseas guests to return after all restrictions were lifted.
Some visiting executives said they planned to extend their stay to attend the games.
HSBC said its chief executive, Noel Quinn, would visit the city for the Global Financial Leaders' Investment Summit from Tuesday to Thursday and was expected to stay for the Sevens.
Irish rugby fan John Kinney, 59, said the change in rules made it worthwhile for him to visit his son in Hong Kong and catch some matches as well.
Kinney, who attended the Sevens in 1997 and 2011, said he looked forward to the atmosphere in the stadium and the quality of the rugby on show.
"I can't imagine that people won't enjoy it," he said. "It will be different from the previous time, it will be a different sort of experience and a different sort of memory … so we'll just make the best of it."
But, for Hongkonger Stanley Chiu, 23, a filmmaker based in Britain, the city's switch to the "0+3" system came too late.
Chiu said he had attended the Hong Kong Sevens almost every year from the age of six and hoped to return as soon as he heard the games would happen this year.
But when he did the sums, he found it was too expensive as the mandatory hotel quarantine rule was still in force and, by the time the rules were changed, it was too late to book flights and get time off work.
"It was a massive disappointment," he said.