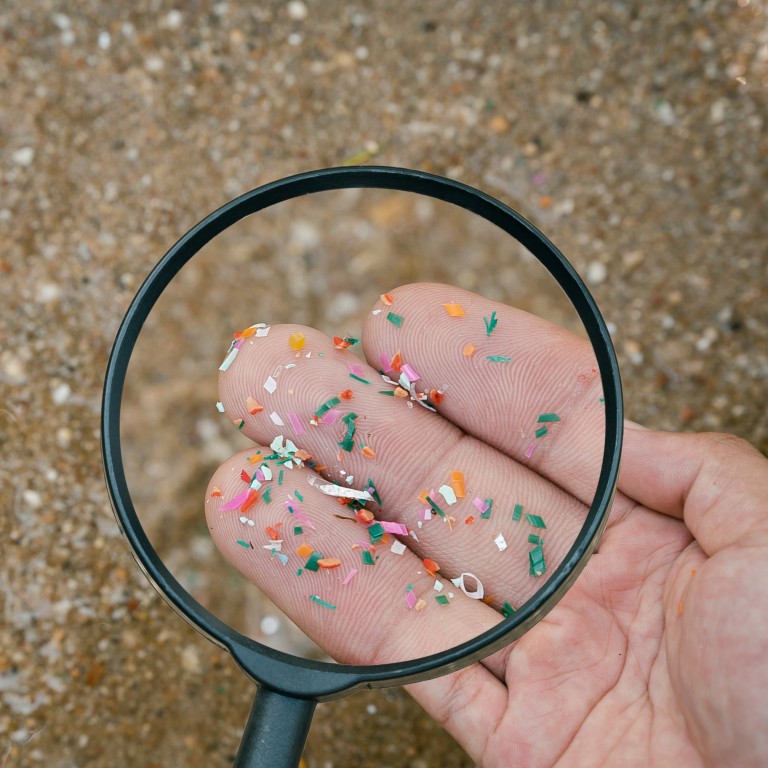 Pollution alert: Hong Kong drains pour billions of tiny plastic bits into the sea, a threat to marine life, study shows
City University team one of the first to check presence of microplastic pollutants in storm drains
Researchers also found high levels of toxic plasticiser which can affect human, animal development
Around 3.2 billion pieces of minuscule plastic pollutants flow from Hong Kong's drains into the sea every day, according to a study by marine environmental scientists from City University.
"The situation in Hong Kong is special because rainwater flows directly from storm drains into the sea without any processing," said doctoral student Zhang Kai, part of a 20-member team from the university's State Key Laboratory of Marine Pollution, who conducted the study.
The team, one of the first to study the presence of microplastic particles in storm drains, said their findings were important because of the impact on marine life and vegetation, and the food chain.
The most common microplastics they found were polypropylene and polyethylene terephthalate particles measuring between 0.3 to 5mm, which can originate from synthetic clothing fabric, plastic bottles and packaging.
Professor Kenneth Leung Mei-yee, director of the laboratory who supervised the study, said: "Synthetic fibres from washing our clothes are one source of microplastics that end up in sewage treatment facilities.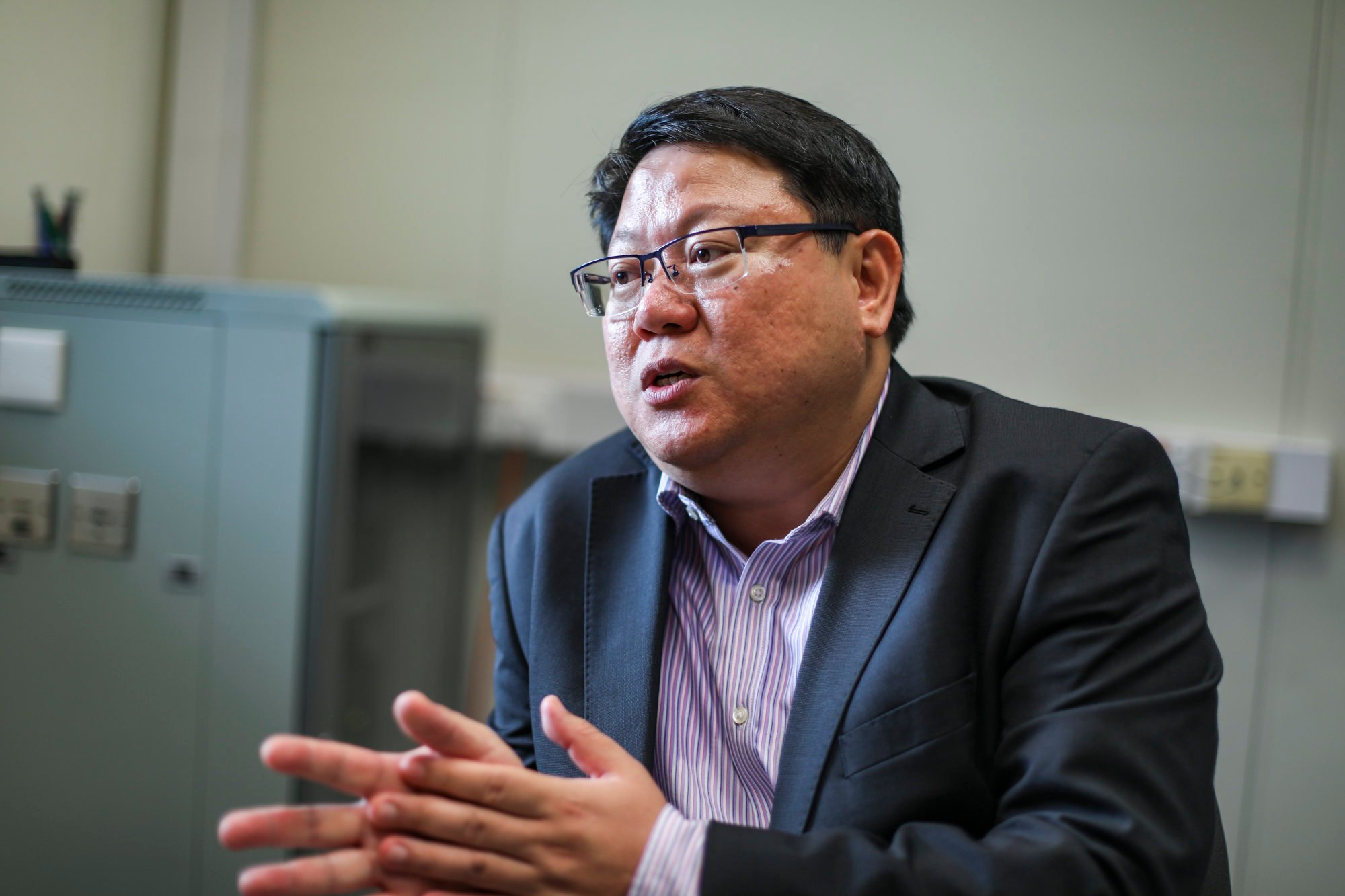 "Microplastics in the air and on the soil will get washed into drains when it rains, so when rainfall is higher, more plastic gets washed into the system."
The researchers found that between 200 million and 3.2 billion pieces of microplastic flow from the city's storm drains into the sea every day.
This is less than the 4.5 billion to 26.8 billion pieces from industrial and residential waste water treated at sewage facilities, the main source of microplastics in Hong Kong.
Leung said: "Studies have shown that microplastic fibres will affect marine invertebrates because their digestive system becomes blocked by these plastics, resulting in a drop in population.
"Microplastics also affect the photosynthetic abilities of marine plants. All these impact the food chain directly."
Researchers also found high concentrations of plasticiser in storm drains. The substance is commonly added to a wide range of plastic products, including PVC pipes, cling wrap and gloves, to make materials softer and more flexible.
Team member Cao Yaru said: "Plasticisers have been proven to contain endocrine‑disrupting chemicals, which are toxic and will affect development in animals and humans.
"Most studies of rainwater focus on the concentration of heavy metals, bacteria or organic matter, but few focus on nanoparticles or these chemicals of concern."
Between January and September last year, team members collected water samples from storm drains in Tin Shui Wai, Kwai Chung, Shau Kei Wan, and Fo Tan, and from the Tuen Mun River and Ng Tung River near Sheung Shui.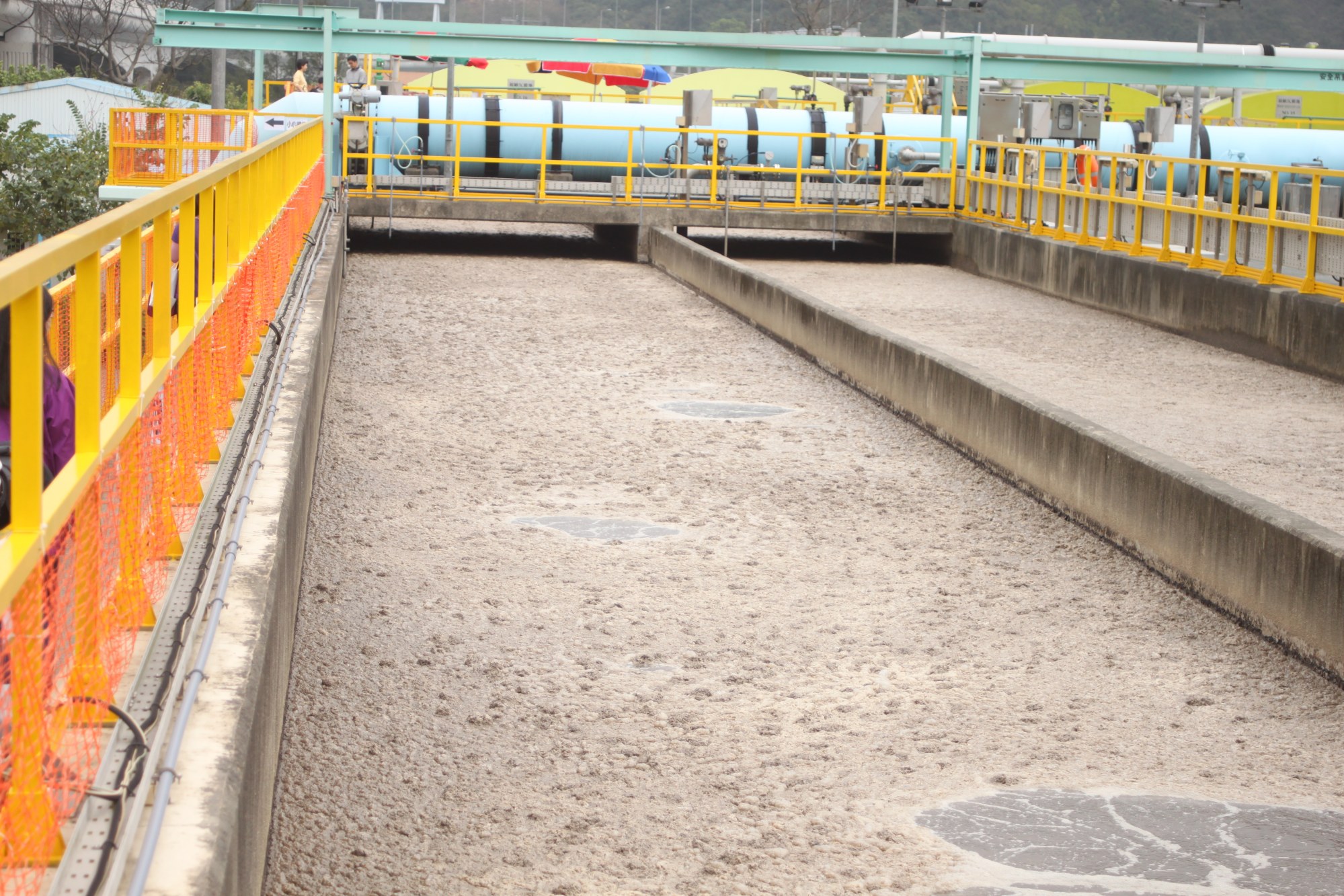 They also sampled water from the sewage treatment facilities at Sha Tin, Stonecutters Island and Shek Wu Hui.
To reduce the impact of sea pollution, Leung suggested that the authorities install filters in storm drains, or process the water collected in storm water storage facilities to remove microplastics.
Individuals could do their part too. He said people could put filters in their washing machines to block nanofibres from ending up in waste water from doing their laundry.