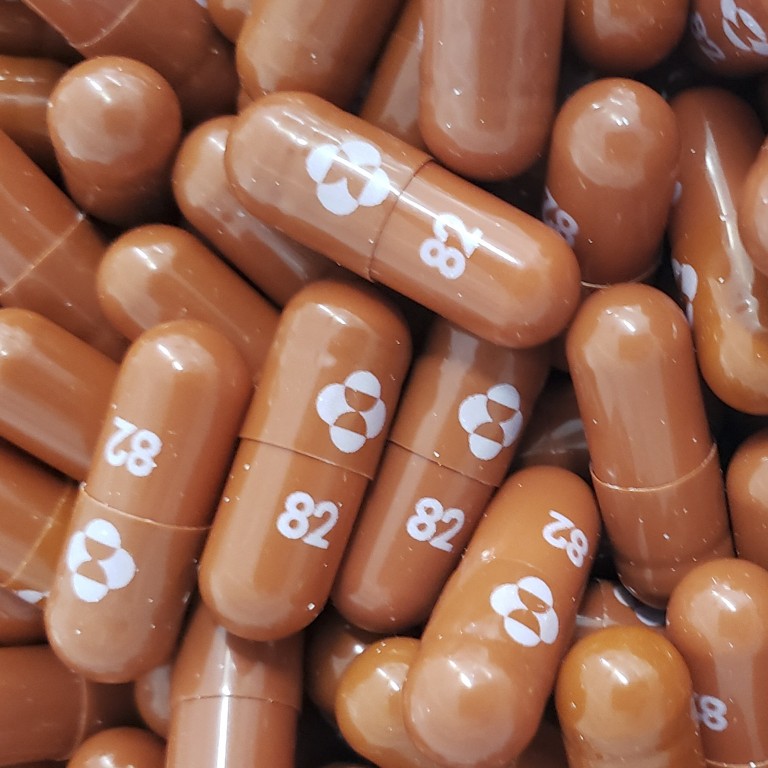 Tough to swallow: buyers fork out HK$4,800 for Covid antivirals in illicit trade on online Hong Kong marketplace
Post discovers buyers and sellers of Covid-19 antiviral drugs Paxlovid and Molnupiravir on popular online marketplace Carousell
Government says public hospital pharmacies are removing oral drugs from packaging to deter illegal reselling and warns of harsh penalties for buyers, traders
Online buyers are willing to pay as much as HK$4,800 (US$614) for a five-day course of Covid-19 antiviral pills, encouraging patients to illegally resell their medication through a Hong Kong second-hand goods platform, the Post has found.
The government on Thursday said public hospital pharmacies were already removing the pills from their packaging before dispensing them to patients to deter any illegal reselling of the antivirals.
City residents can receive oral drugs such as Paxlovid free of charge, but the pills have become a hot commodity in mainland China, where demand for antiviral and paracetamol-based medication has surged after most anti-epidemic control measures were relaxed last month.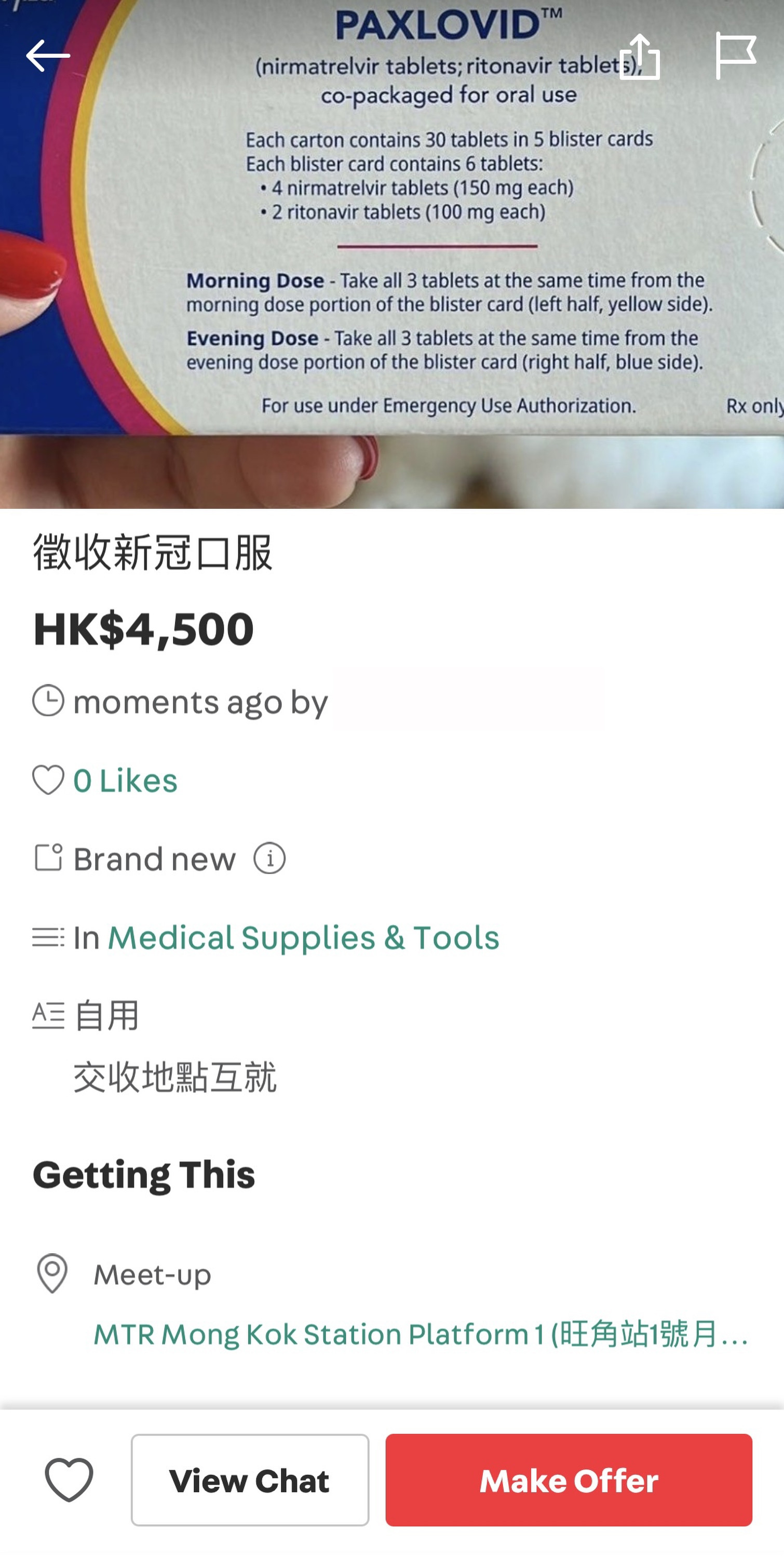 The Post found at least eight accounts on Carousell posted adverts with the intention of buying Paxlovid and Molnupiravir, the two Covid-19 antiviral drugs available in the city, and were willing to pay between HK$700 and HK$4,800.
A Post reporter posed as a potential seller on the online marketplace and spoke to a would-be buyer who said he would "hand the pills to other people" after making the purchases and admitted the sale was illegal.
"There are people who need these drugs so I am sourcing it for them," said the buyer, who did not reveal his name.
"Some people offered the drugs to me after receiving them from the government's medicine delivery service and some people got them from the designated clinics."
He said he was prepared to pay HK$4,000 for Paxlovid pills that expired in March and between HK$3,000 and HK$3,500 for any that went out of date in February.
The buyer added that he would not accept Molnupiravir, which was less popular in mainland China, nor would he buy pills that did not come in their original packaging.
"I highly recommend that you get Paxlovid when you visit the designated clinics instead of Molnupiravir, and ask the clinics to supply the drugs along with the packaging," he said.
Without the packaging, the people the buyer "gave" the drugs to might doubt the source and quality of the medications, he said.
Another buyer claimed to need the pills for an overseas trip, while two others said they were purchasing them for elderly relatives and friends.
The Post also found an online trader on Facebook selling Molnupiravir for HK$3,500, and another one on Carousell offering it for between HK$5,000 and HK$7,000 per bottle.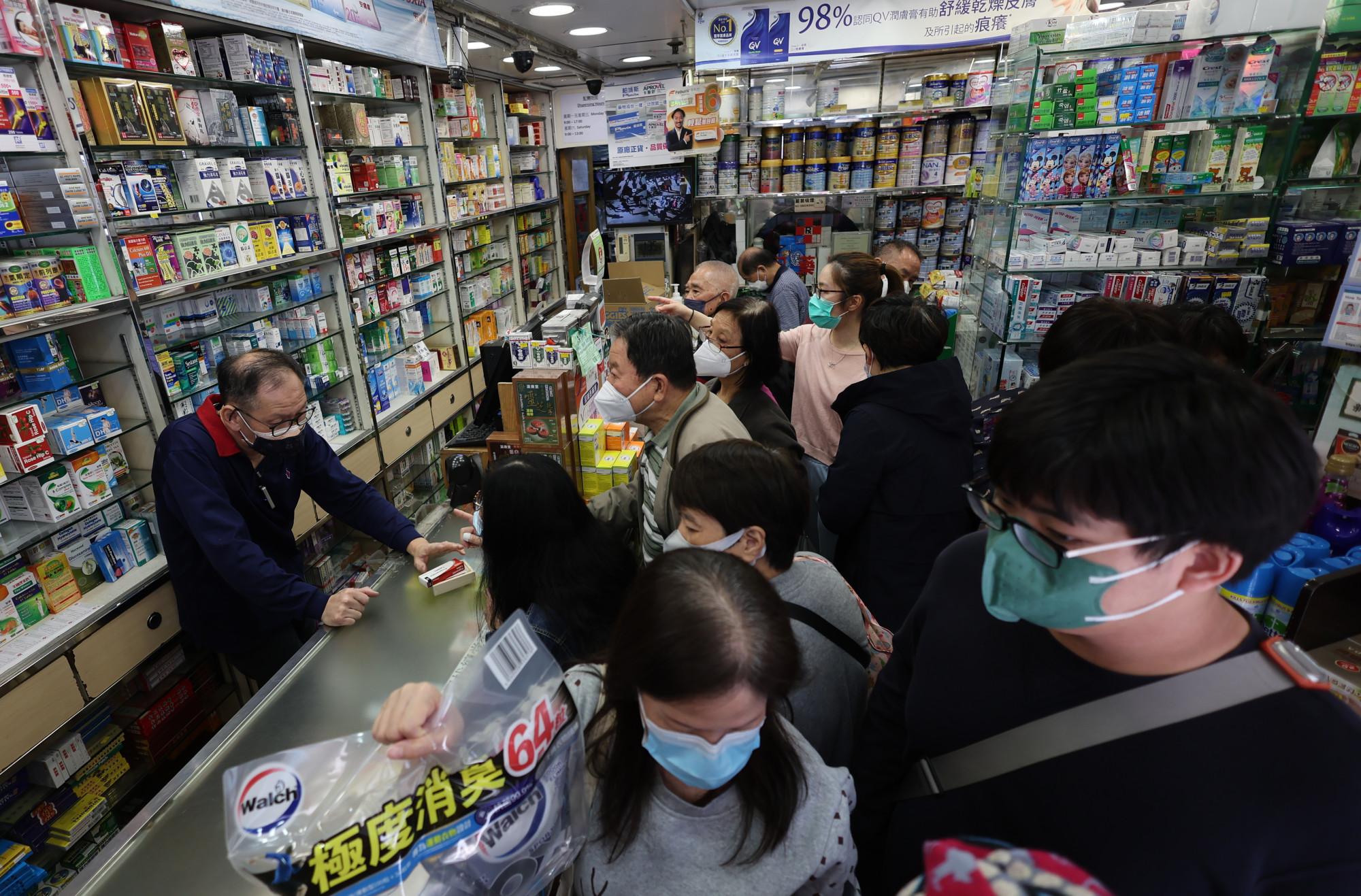 One of the traders, who claimed to work at a pharmacy and had obtained the drug from hospitals, said their stock was running low as demand for the pills was high, especially on the mainland.
Coronavirus patients in Hong Kong can obtain Paxlovid and Molnupiravir prescriptions only from public hospitals, designated clinics, care homes for the elderly, isolation centres and telemedicine services, as well as private hospitals and doctors.
Patients must be either aged 60 or above, designated high risk or suffer from a chronic illness.
A five-day course of pills is free for Hong Kong residents, while non-residents must pay HK$6,000 to receive the prescription medications from public or private healthcare providers.
The recent Covid-19 outbreak on the mainland has prompted panic buying of various medications in Hong Kong, with some residents hoping to send supplies to relatives across the border.
Three men were arrested in Hong Kong last week on suspicion of attempting to sell doses of an unregistered drug named Primovir, an Indian-made generic version of Paxlovid.
Authorities on Thursday said Paxlovid and Molnupiravir were listed as prescription drugs that could only be supplied to healthcare institutions.
A government spokesman warned that illegally supplying and possessing the drugs without a doctor's prescription were criminal offences and carried a maximum punishment of a HK$100,000 fine and two years in jail.
William Chui Chun-ming, president of the Society of Hospital Pharmacists of Hong Kong, appealed to the public not to sell medicines or buy from unauthorised people.
He also warned that patients could experience adverse side effects or even die if they took Paxlovid with other medicines used to treat cardiovascular disease or high cholesterol.
Anyone below the age of 18 who took Molnupiravir could suffer reduced bone and cartilage growth and the drug could affect fetal development if given to pregnant women, he added.