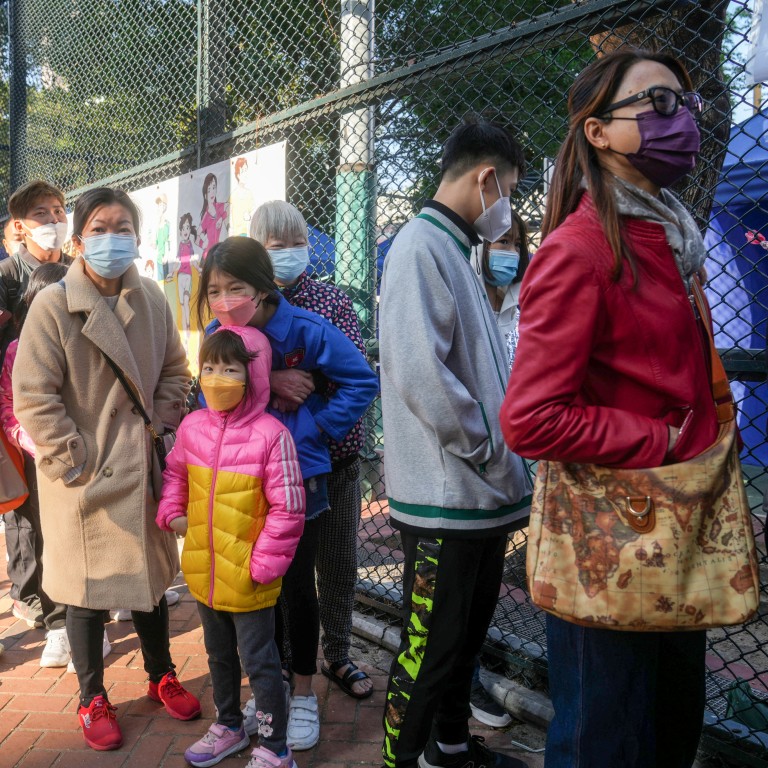 Hong Kong set to axe Covid isolation requirement by January's end, with asymptomatic patients allowed back to office
Positive rapid antigen test results will no longer need to be submitted online, with government's case figures to focus on PCR screening and virus-related deaths
But health minister Lo Chung-mau warns public against treating coronavirus like flu, says Covid-19 requires different vaccines and treatment
Hong Kong will scrap its five-day isolation requirement for all who test positive for Covid-19 from January 30, following mainland China's example of treating it as a regular upper respiratory tract disease, and asymptomatic patients will be allowed to return to work.
Those who contract the virus will no longer have to inform authorities online, while the government will only report positive polymerase chain reaction (PCR) tests and related deaths from January 30, but the city's "emergency response level" will remain in force to legitimise its mask mandate as well as any urgent use of vaccines against potential variants.
"A new mode of managing the disease doesn't mean we give up anti-epidemic efforts," Secretary for Health Lo Chung-mau said on Thursday.
"Coronavirus is more infectious, requires different vaccines and treatment, than influenza. We should not weaken people's vigilance by equating it with flu."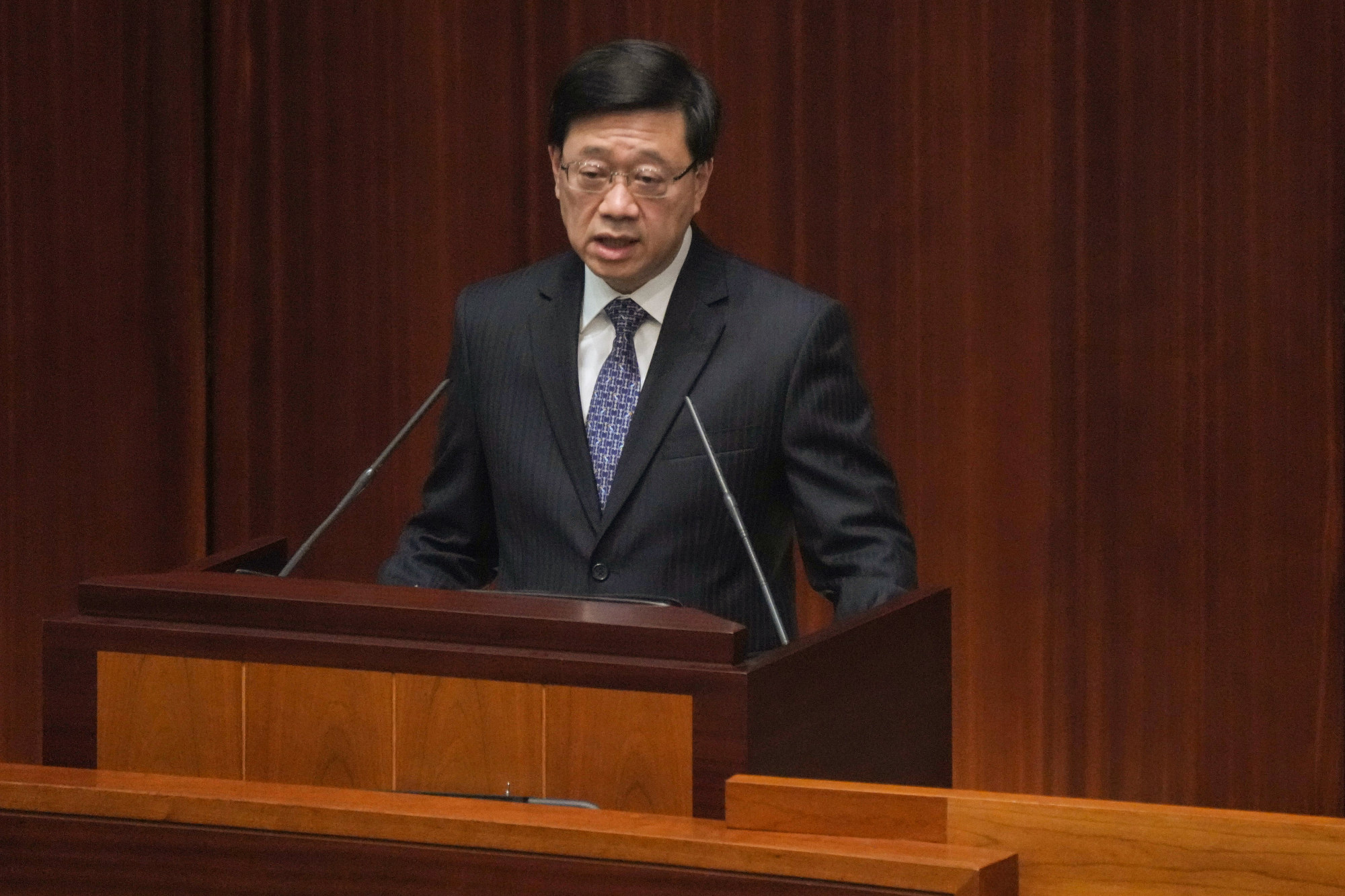 Daily rapid test requirements for students will remain, but unlike workers, asymptomatic school-goers are advised to stay home until they test negative.
Authorities pledged to reallocate resources to vulnerable groups and continue to monitor the possible emergence of variants and large-scale community outbreaks.
Those who tested positive would be allowed to go back to work from January 30, according to the city's labour minister Chris Sun Yuk-han.
"If a doctor believes a person needs more than four days to rest and recover, he could issue a medical certificate, and the employer would need to pay the employee accordingly, as stipulated in the employment ordinance," he said.
However, he stressed that employers should still pay their wages if they do not allow workers to go back to work because of their infection status, adding residential care homes could apply for a government subsidy to hire substitute staff so as not to expose vulnerable residents to infection risk.
Health minister Lo added the issuance of medical certificates would solely depend on doctors' clinical assessment, as Covid-19 would be treated like other respiratory infections. Previously, infected people were entitled to paid sick leave when the government issued them an isolation order.
Thursday's announcement concerning lifting isolation at home and government-run facilities marked a major shift in Hong Kong's Covid-19 policies since the first infection almost three years ago. The city once required arrivals and close contacts of patients to isolate for 21 days.
In explaining the rationale, Chief Executive John Lee Ka-chiu told lawmakers on Thursday morning: "The government should shift from clear-cut management to one that allows citizens to make decisions and take responsibility for themselves."
"This is a necessary stage for all countries on their paths to normality … Hong Kong has walked to this stage already."
He said the decision was made after considering the city's high vaccination and infection rate, mild symptoms of those infected with the Omicron variant and that the border with mainland China reopening two weeks ago did not burden the public healthcare system.
"The protection created by hybrid immunity against Covid-19 in society is already very secure," Lee said at a question and answer session in the local legislature.
In Hong Kong, more than 93 per cent of the population had received two doses of a Covid-19 vaccine and 84 per cent of residents had taken a booster shot.
Health minister Lo compared the latest wave, with a peak of 20,000 cases earlier in the month, to the previous one that emerged at the start of last year. The death rate dropped to 0.19 from 0.77. The last outbreak saw 60 per cent of Hospital Authority services affected, while this one saw only 10 per cent.
Hong Kong reported 4,015 new coronavirus infections on Thursday, including 122 imported cases and 45 more deaths. The city's total Covid-19 tally stood at 2,848,021 cases, with 13,010 fatalities.
From January 30, doctors are only required to report severe cases of Covid-19 and related deaths to authorities, according to the controller of the Centre for Health Protection of the Department of Health, Edwin Tsui Lok-kin.
Those remaining in government-run isolation facilities would be released, the venues would continue to operate for local Covid-19 patients in need, and they could choose to be discharged before testing negative.
Admission will require residents to conduct an on-site rapid antigen test (RAT), with each person limited to a stay of up to seven days.
All holding centres used to isolate under-vaccinated care home residents would cease operations in the coming two weeks, except two centres at AsiaWorld-Expo. Tsui said the arrangement would be kept in place until February 28.
He advised all infected patients to maintain personal hygiene, wear masks when interacting with family members and avoid gatherings for at least five days.
He added while asymptomatic patients could go to work, those showing symptoms should see a doctor and avoid going out.
Those who caught Covid-19 could seek medical help and medication at all general outpatient and designated clinics, but the teleconsultation service would be suspended as patients were no longer restricted by isolation orders, according to Dr Tony Ko Pat-sing, chief executive of the Hospital Authority.
"[Suspending the service] allows us to focus manpower on general outpatient clinic services," Ko said, "Giving in-person consultation is also beneficial for clinical assessment as doctors could look at their medical history and follow up on their conditions."
He added that the daily quota for patients in those facilities with diseases in the same category as Covid-19 would be increased from 7,500 to more than 10,000, with more than 1,000 reserved for children, elderly and high-risk people.
He said patients with mild cases without any high-risk factors were advised to turn to private practitioners.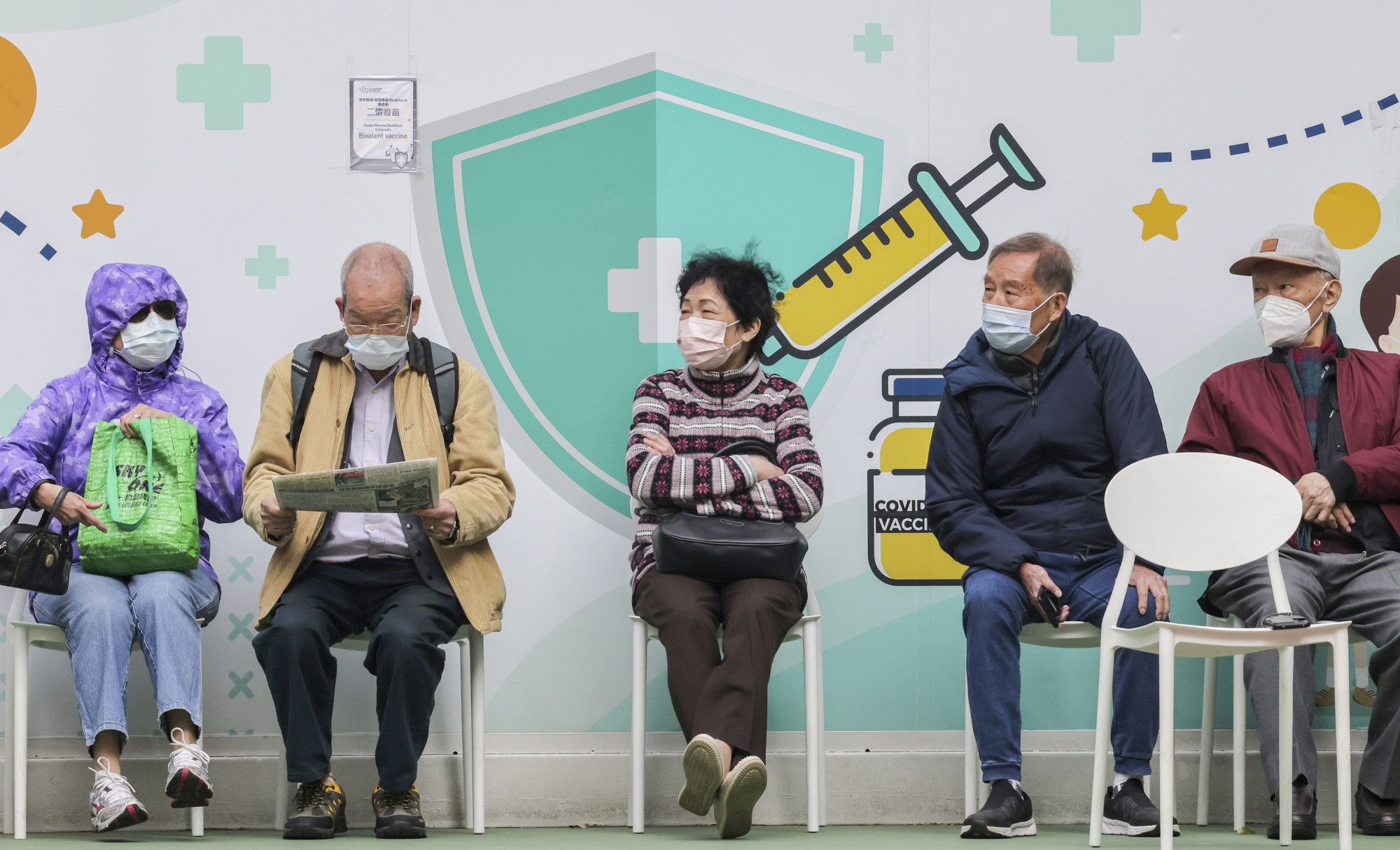 Meanwhile, the hospital beds designated for Covid-19 patients will be released and the authorities hope to resume more non-emergency services after the Lunar New Year holiday.
The isolation regulation is one of the few remaining Covid-19 restrictions in the city, along with the mask mandate and PCR test requirements for people crossing the border.
Lee, at the Legislative Council, said he had been working with the central government and Guangdong officials towards scrapping the testing mandate without giving a time frame, as any discussions with the north required the consensus of three parties, and he could not decide alone.
"Give us some time. I remain positive," he said. "To residents, only the cancellation of all [Covid-19] restrictions will prove that we have returned to normality."
For now, Lee said, he would first allow cross-border students to take daily RATs instead of PCR tests when they return to schools in Hong Kong as early as next month.
Meanwhile, the city leader conceded that it was not ideal to see residents queue up for hours at PCR testing centres ahead of the Lunar New Year holiday.
Departments had been told to improve the dissemination of information, Lee said, as only 60 per cent of the daily testing quota had been used on Wednesday.
"It's not a matter of supply. It's the way information has not been disseminated well enough to let the public know which places have available quotas," he said.
The lifting of restrictions follows the mainland, which announced the downgrading of Covid-19 to a Class B infectious disease earlier in the month, under which isolation is no longer necessary.