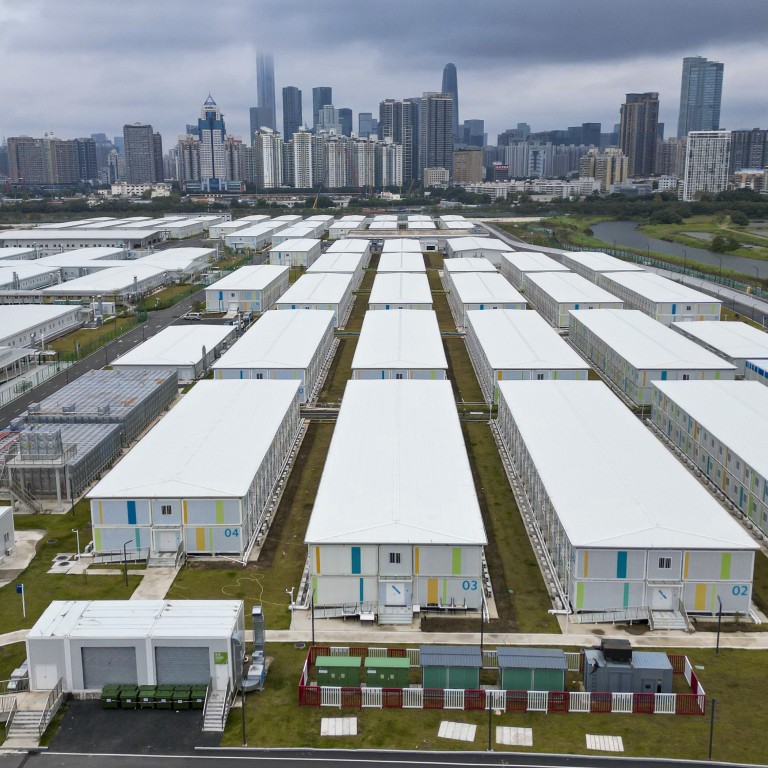 Hong Kong's largest makeshift Covid facility to provide diagnostic radiology services after a year of inactivity, authorities reveal
Computerised axial tomography (CAT) scans and magnetic resonance imaging (MRI) among services being offered to patients under pilot scheme
Authorities says they hope to reduce wait times at public hospitals by using facility at Lok Ma Chau Loop for radiology services
Hong Kong's largest makeshift Covid-19 treatment facility at the Lok Ma Chau Loop is set to provide diagnostic radiology services under a pilot scheme after a year of
sitting idle
, authorities have revealed, saying they expect the move to reduce wait times at public hospitals.
Hospital Authority chairman Henry Fan Hung-ling on Monday said patients in eastern New Territories would be offered diagnostic radiology services at the facility.
"Since last month, colleagues from the New Territories East hospital cluster have been inviting some suitable patients to undergo diagnostic radiology services, such as [computerised axial tomography] scanning of the brain, chest, abdomen, as well as magnetic resonance imaging (MRI) of the spine, shoulder, knee, etc," he said in a blog post.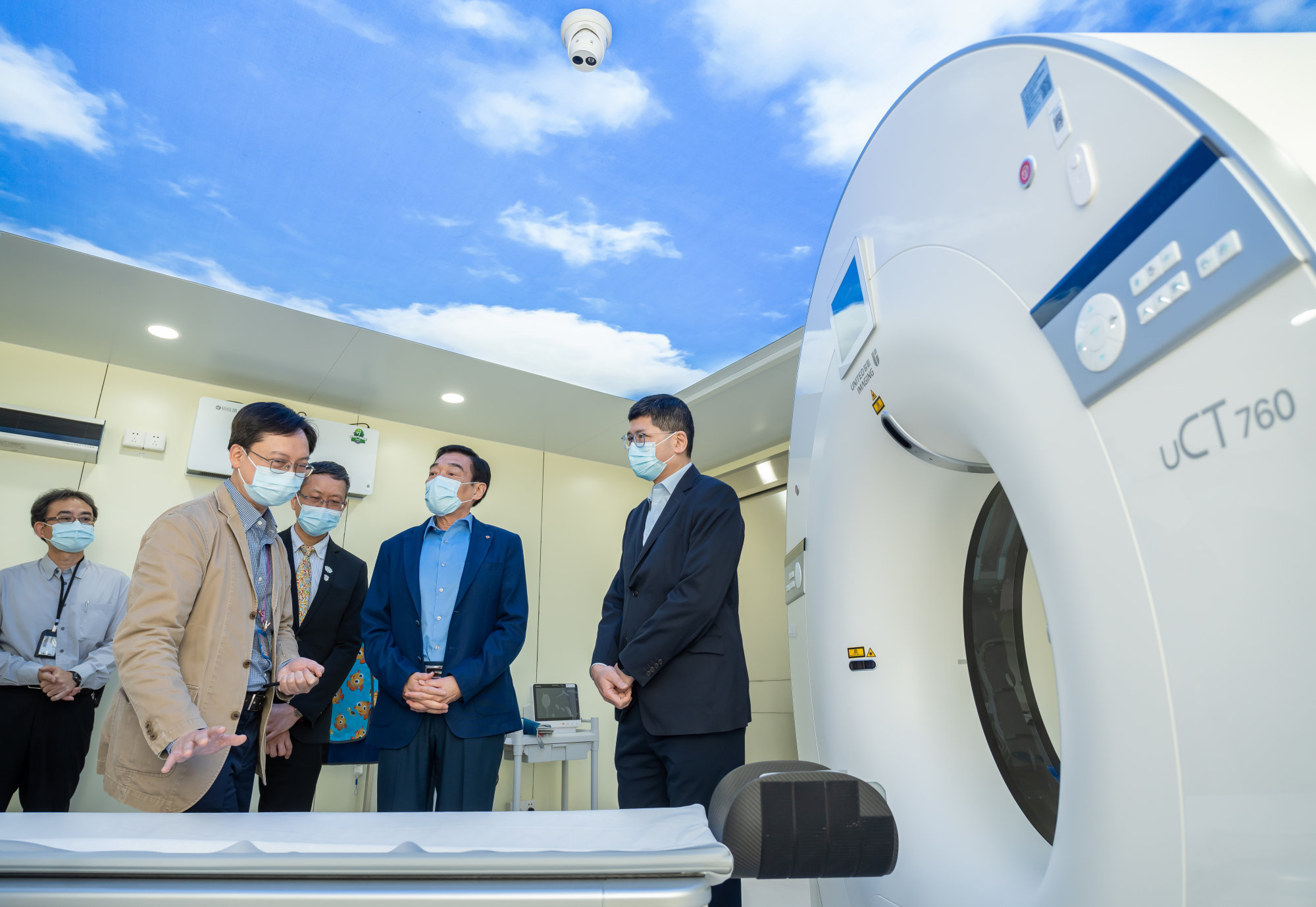 "Hospital colleagues will continue to write to suitable patients and ask about their wishes, and arrange diagnostic radiology services for those who are interested in the emergency hospital."
Fan said the biggest benefit of the scheme would be a reduction in wait times at public hospitals, adding that it had already received a positive response from the healthcare industry.
"For example, some non-emergency cases may have to wait for more than 10 months for diagnostic radiology services at public hospitals. If they choose to visit the [makeshift facility], their waiting time could be shortened significantly," he said.
"If abnormalities are found during check-up, the specialist department in charge of the patient could arrange diagnosis and follow-ups. This mechanism can be a tremendous help for early disease control."
The pilot scheme would be expanded to include hospitals in western New Territories, with the aim to cover the remaining facilities in future, Fan said.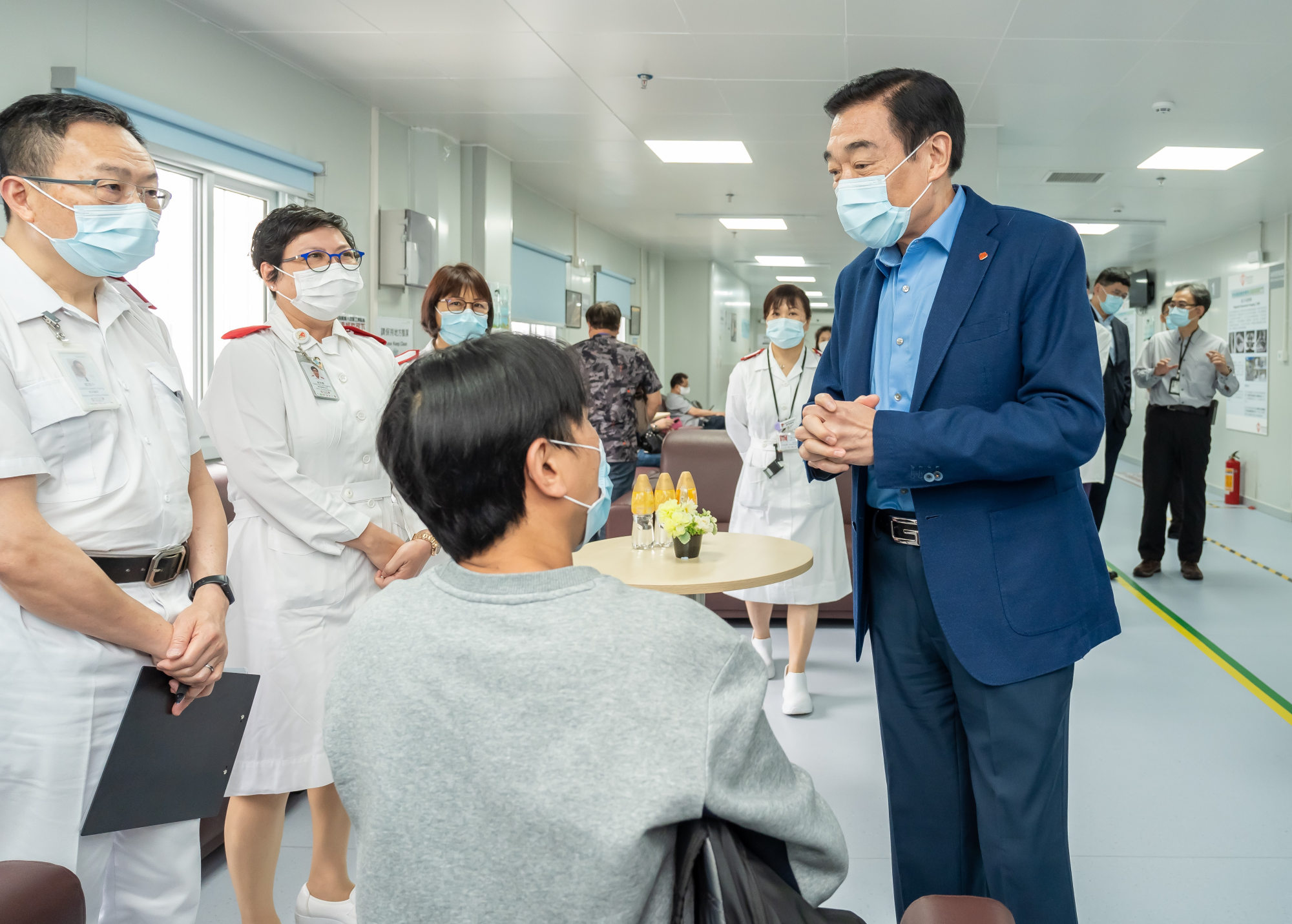 The hospital's shuttle bus service will transport patients between Sheung Shui MTR station and the makeshift facility for free.
There are nine Covid-19 quarantine centres in the city that are currently sitting idle, with the Lok Ma Chau Loop facility being the largest one, offering 11,000 beds in quarantine blocks and an emergency hospital sitting on 43.3 hectares (107 acres) which has never been used.
There have been calls to turn the unused facilities into transitional public housing, youth hostels and other services.
Four types of diagnostic radiology services are offered at public hospitals. These are CAT scans, MRIs, ultrasonography and mammograms.
Demand for mammograms in routine cases is the highest among all procedures, with a median waiting time of 92 weeks across public hospitals in 2022.
Among the city's public hospitals, those in the west of Hong Kong Island had the longest queues, with a median of 136 weeks, or more than two and a half years.
Wait times for CAT and MRI services across all public hospitals are 79 and 80 weeks, respectively.
Fan said he visited the makeshift facility on Monday and saw the "comfortable" and "spacious" environment.
He said authorities had made use of "the resources gifted by the country" to relieve pressures on the public healthcare system, as the facility was built with the help of the central government.