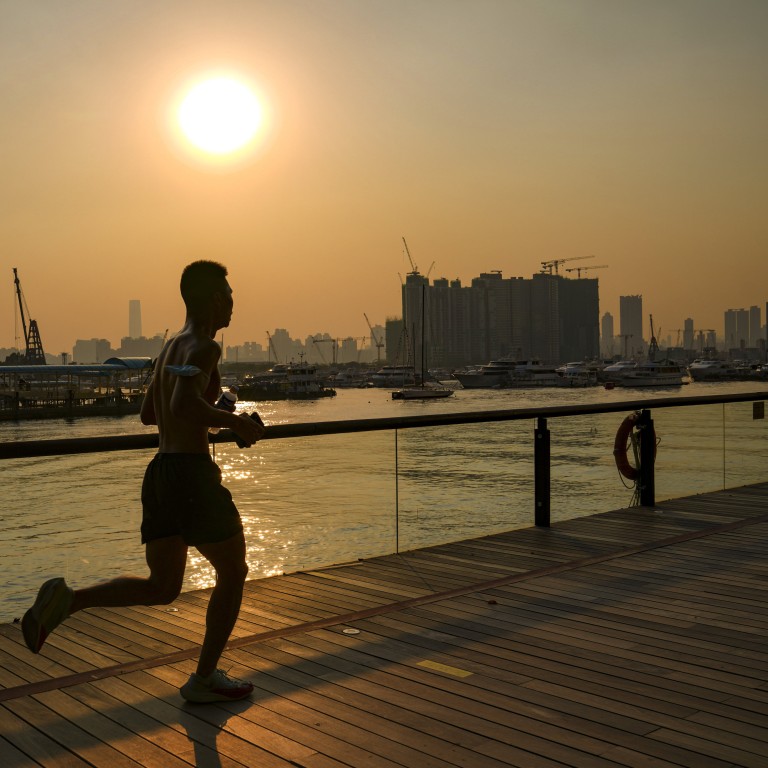 Hong Kong's physical fitness improves, but more than half of population fails to get enough exercise, survey finds
Physical fitness improves over the last decade, but many fail to exercise enough and suffer from obesity, survey shows
More than a third of men and more than a fifth of women are obese, based on the WHO's body mass index
Physical
fitness
in Hong Kong has in general improved over the last decade, but more than half of the population still do not get enough exercise and many suffer from obesity, a survey has revealed.
The government on Friday released the results of the poll, which found that most physical fitness parameters had improved across different age groups compared with a similar investigation about 10 years ago.
The adult respondents, aged between 17 and 79, showed better results in areas such as cardiovascular endurance and muscular strength and endurance than those questioned for the 2012 survey.
Children, aged between seven and 11, and adolescents aged from 12 to 16, also showed better cardiovascular endurance.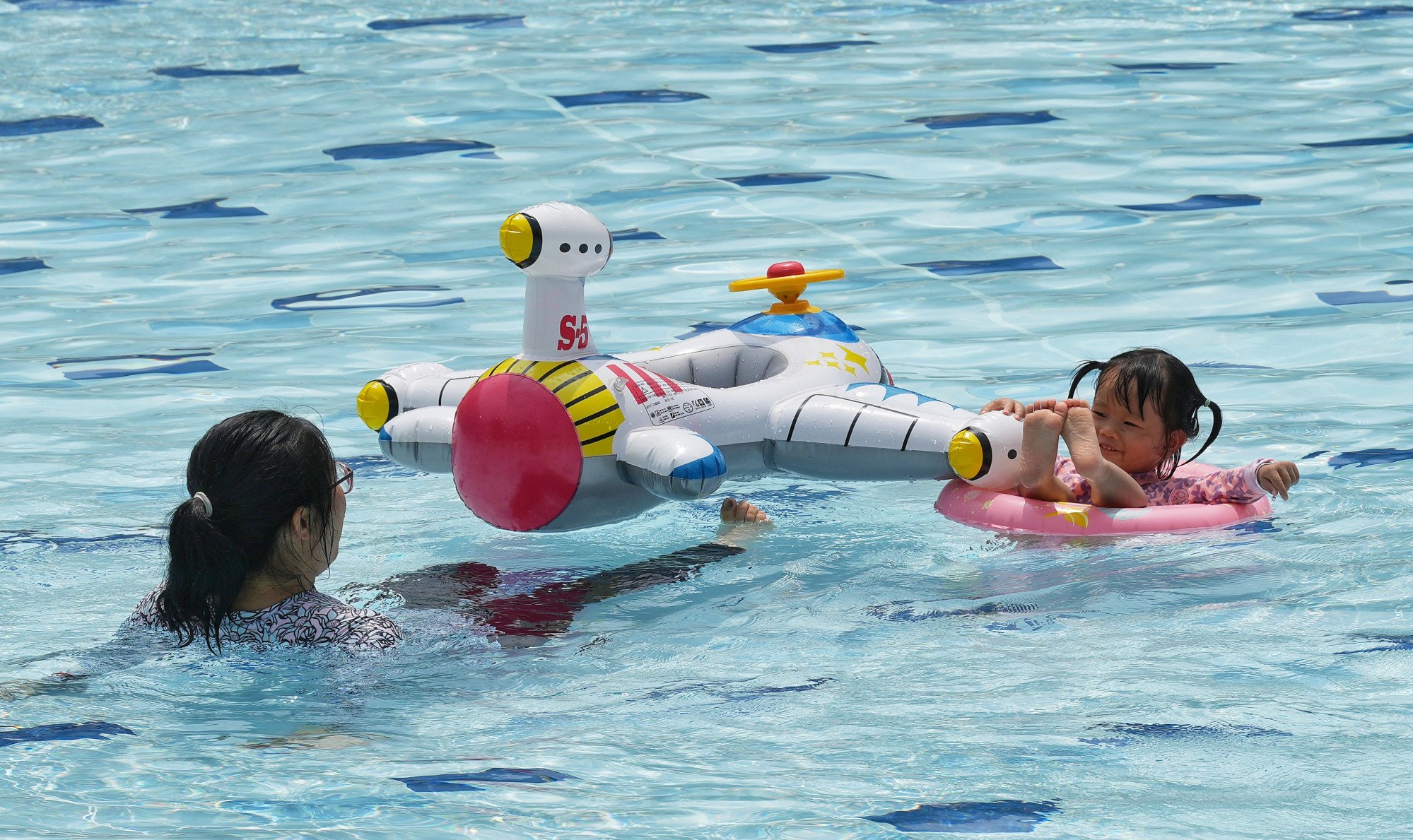 "The figures showed that Hongkongers' overall physical fitness had slightly improved compared to 10 years ago, which we estimated was related to the improved sports atmosphere and awareness recently," Professor Stanley Hui Sai-chuen, from the department of sports science and physical education at
Chinese University
, said.
Hui, who was involved in the survey, attributed the improvements to the achievements of Hong Kong athletes in international sports competitions as well as better promotion of exercise by the government.
The poll also found that 53.8 per cent of adult respondents did not reach the level of physical activity recommended by the World Health Organization (WHO) – 150 minutes or more of moderate to vigorous physical activity a week for adults.
About two thirds of the children polled and about half of the adolescents did not exercise enough compared with the WHO's recommended level for the age groups – an average of 60 minutes of moderate to vigorous physical activity a day.
"There were still more than half of the residents on average who did not meet the WHO's recommended level of physical activity," Hui said.
The survey, steered by the Community Sports Committee and coordinated by the Leisure and Cultural Services Department, also found more than a third of men and more than a fifth of women were obese, based on the WHO's body mass index.
About a third of child respondents and more than a quarter of adolescent respondents were found to be overweight or obese.
More than three out of 10 men and more than one in five women aged between 17 and 79 were found to have high blood pressure.
Researchers said the most popular exercises for adults included ball games and running and walking.
But the main obstacles to getting enough exercise among the group included lack of time and tiredness.
The favourite physical activities for children and adolescents included ball games and swimming. But they highlighted bad weather, tiredness and too much school work, among problems, as major barriers to exercise.
The poll was the third of its kind and was carried out between July 2021 and last December. It analysed the results of 8,419 people aged from seven to 79.
To encourage more residents to exercise and improve people's physical fitness, Hui suggested improving public knowledge of the WHO's recommended physical activity levels through education and promotion and encouraging people to review their level of exercise and fitness regularly.
He added citywide study results should be released on a regular basis and called for the introduction of self-assessment mobile apps so people could monitor their personal changes in physical fitness.
Hui also suggested the authorities should draw up instructions for simple, home-based exercises, as well as promote more fitness activities for parents and children.
Benjamin Hung Tak-chuen, the assistant director of the Leisure and Cultural Services Department, said the government's plans to promote exercise and improve people's fitness included the provision of more facilities and the organisation of more activities, as well as the addition of more fitness equipment in parks.
He added the government would also boost promotion and education to encourage people to make a habit of regular exercise and introduce self-assessment tools so the public could monitor their fitness, and recommended carrying out a citywide survey every five years.
Lobo Louie Hung-tak, the associate head of the Education University of Hong Kong's department of health and physical education, said the results were alarming, especially the child obesity rates, which he said could create social problems in the future.
"These children could grow up being obese, which will have a huge medical cost to society," he explained.
He added obesity was a risk factor for chronic illnesses like high blood pressure and diabetes.
Louie said the authorities should increase health promotion across different age groups, including the promotion of a healthy lifestyle in schools, such as exercising, diet control and quality sleep.
He added the work should be carried out on an interdepartmental basis and include the health and education bureaus.