Macau
Get more with myNEWS
A personalised news feed of stories that matter to you
Learn more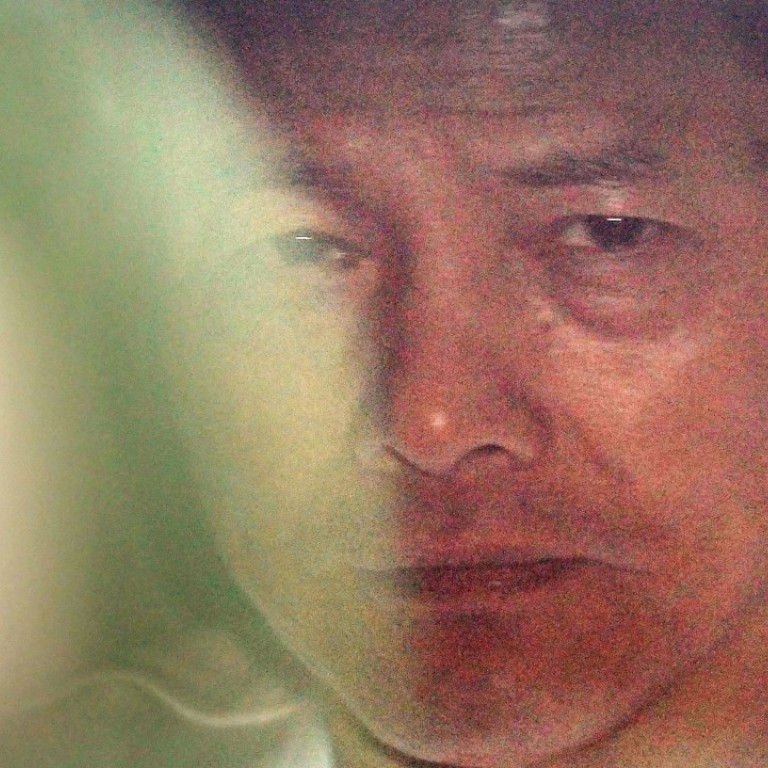 Former Macau triad boss 'Broken Tooth' Wan Kuok-koi to use blockchain and overseas Chinese links in Cambodia venture
Wan to build new HQ for fraternal organisation he heads, soon after reported involvement in successful cryptocurrency launch
The convicted former Macau triad leader known as "Broken Tooth" is expanding his business interests beyond the casino hub by creating a new headquarters in Cambodia for the cultural organisation he leads.
Wan Kuok-koi –
released from jail in 2012
after serving 14 years for gangland crimes including leading the 14k triad society in the former Portuguese enclave – reportedly plans to leverage blockchain technology to "build a Chinese cultural town in Cambodia". It is part of a plan to spread knowledge of Chinese culture to ethnic Chinese overseas.
The expansion of Wan's interest, reported by Macau media outlets and confirmed by sources to the
Post
, comes amid unconfirmed reports that a
cryptocurrency launched by a company he is linked with
has been one of the biggest earners so far this year, raising US$320 million.
Wan is chairman of the The World Hongmen History and Culture Association, a fraternal Chinese cultural group with tens of thousands of members globally. The association plans to establish schools "to allow ethnic Chinese living in other countries to learn about Chinese culture" .
It also plans to issue its own cryptocurrency and to move into other businesses, such as e-commerce, hotels and casinos. In addition, the association plans to set up the "Hongmen Security Company" to assist businesses expanding through China's "Belt and Road Initiative" to boost global trade.
A law enforcement source who spent more than 20 years as an officer with the Hong Kong Police Force described the developments as "astonishing" at a time when Macau authorities appear to be taking a tough stance on cryptocurrencies and financial stability.
"I am astonished. For a start, as I understand it, to this day, Wan can't enter Hong Kong due to his past associations. Also, in the list of charges against him and which led to him being jailed, was a conspiracy to import – from Cambodia to Macau – military-grade weaponry, ammunition and guns to carry out his then-underworld feuds," the source said.
"It seems all that has been forgotten and it's business as usual – or unusual."
A spokesman for the Macau Monetary Authority declined to comment on Wan's latest business plans.
Meanwhile, according to Coinschedule – an online tracker of cryptocurrencies' initial coin offerings, or ICOs – Dragon Coin, with which Wan has been linked, had raised US$320 million, making it one of the most successful so far in 2018.
The online tracker describes Dragon Coin as a "cryptocurrency designed for gamblers, launched by a Macau-based hotel and casino corporation ... designed to take advantage of Macau's popularity as a gaming location with Chinese high-rolling gamblers".
It added that Dragon Coin "marketed itself a lower-fee alternative for high rollers, who usually pay junket companies for access to gambling credit to get around strict Chinese regulations on taking money out of the country".
Following his release from prison, Wan took a close interest in The World Hongmen History and Culture Association and is now the group's chairman, a position officially recognised by the Macau government.
Some reports have made comparisons between the association – whose roots stretch back far into Chinese history – and the controversial and secretive Western organisation, the Freemasons.
But a sinologist said such comparisons were crude.
"The point is that while Wan joined because he was interested in the history of the Hongmen association, he could and can utilise the Hongmen networks in many places overseas that provide indispensable guanxi networks for him to do business," the expert said.
As to comparisons with the Freemasons, the expert claimed overseas Chinese had historically regarded the Hongmen as organisations with social functions that "could help them remit what they earned back to mainland China, helping them to deal with personal, family and career issues".