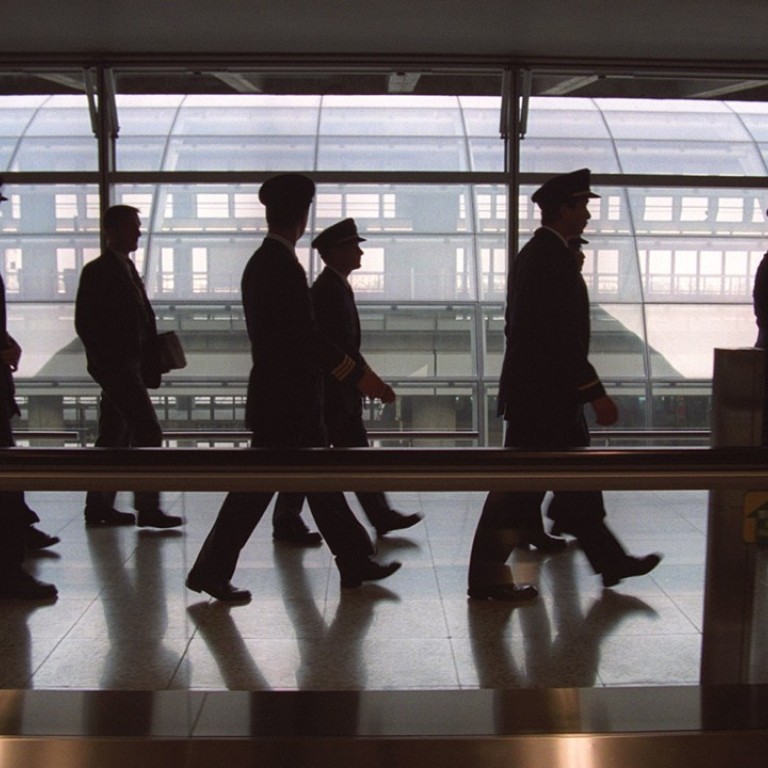 Exclusive
Almost half of Cathay Pacific's pilots want to leave the Hong Kong carrier: union survey
As industrial disputes rumble on, and with fierce competition from mainland Chinese airlines, poll suggests cause for concern at loss-making carrier
Nearly half of pilots at Cathay Pacific Airways were looking to leave the company, a large-scale union survey has found, amid strained relations between bosses and staff locked in a four-year dispute over pay and benefits.
The Hong Kong Aircrew Officers' Association (HKAOA) poll, done in May this year, found almost eight in 10 of the 1,608 respondents doubted the loss-making airline could become competitive again. Six in 10 were not confident for the company's future or were "dissatisfied" with executives.
Some 43 per cent said they were "currently looking for other employment or intend to do so in the next 12 months".
The survey, whose results were released last week, was aimed at taking the pulse of 2,300 unionised pilots. Cathay has 3,300 pilots, most based in Hong Kong and several hundred more based overseas.
"Our internal polling has demonstrated in a very dramatic way the unhappiness the pilots currently have with Cathay Pacific," Chris Beebe, general secretary of the HKAOA, said.
It was not the first time pilots had been surveyed, but Beebe remarked that it was the first time a poll showed "this level of dissatisfaction with the company".
He added: "The dissatisfaction manifests itself by attrition."
But that workforce attrition was not a worry for airline bosses, according to an August 15 memo.
"Turnover is not an issue to date, nor do we expect it to be," the airline's new flight operations director, Chris Kempis, said then. The turnover rate for the year to date was 3.5 per cent, which was "within our expectations".
Cathay Pacific said about 130 pilots would exit this year due to retirements or resignations, and it already had 150 "new joiners signed up" in the first six months of this year. It was unclear if these would be direct replacements.
But sources close to the union projected 160 pilots – or 5 per cent of cockpit crews – would leave, based on data it is given regularly by the airline. That number was said to have doubled in three years, from 63 pilots in 2015 to 128 last year, though an airline source disputed the 2017 figure.
A Cathay Pacific spokeswoman acknowledged the survey by saying the company only became aware of it recently and the union did not involve or consult it.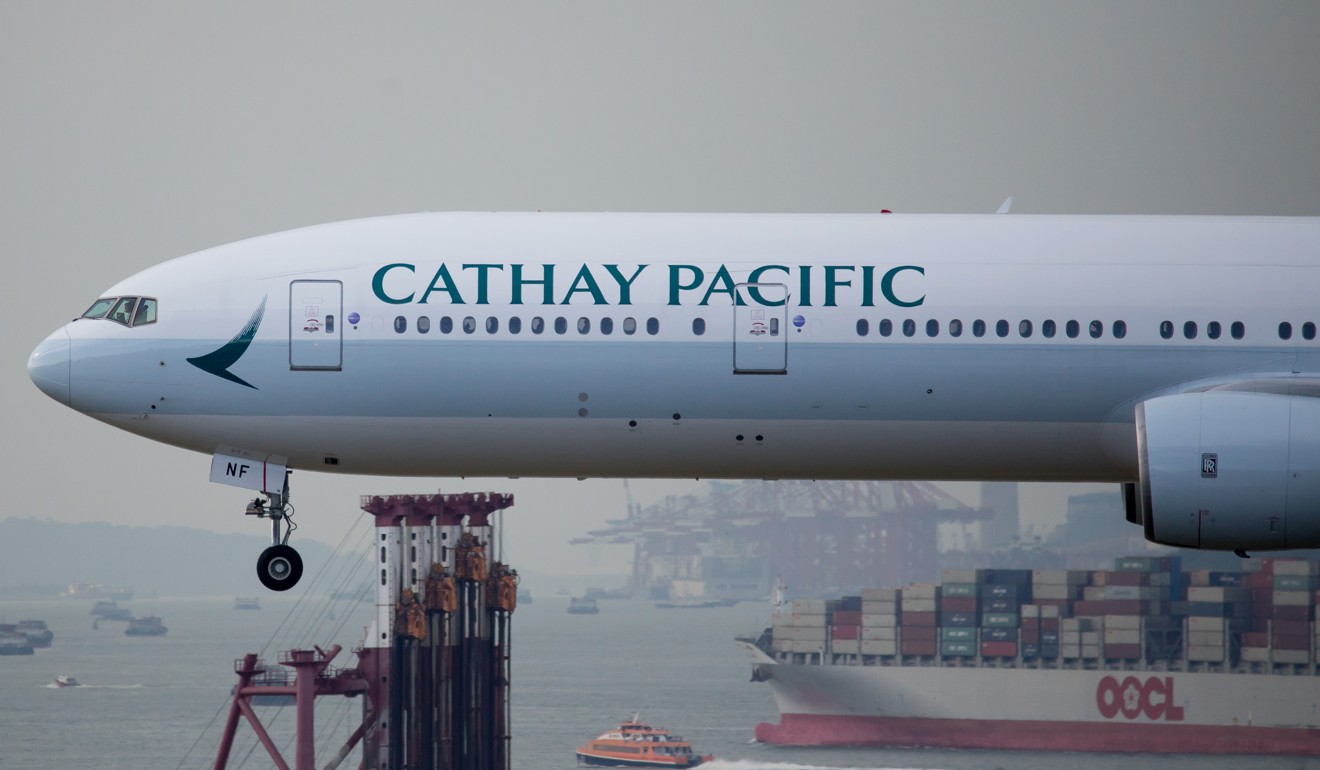 "The company and the HKAOA are already in robust discussions on various subjects, with the aim of achieving a sustainable future for our pilots and the airline as a whole," the airline said.
For four years, the airline and pilots have been locked in on-and-off negotiations. The airline and the union representing cockpit crews are in dispute over pay, allowances and work rosters.
Cathay Pacific has lost money for two years in a row, amid stiff competition from mainland Chinese rivals and budget airlines. It
lost HK$263 million in the first six months of 2018
.
It has been boosting productivity, generating new forms of revenue, and cutting costs – including 600 jobs.
It is looking to cut HK$4 billion from its costs by 2019, with HK$1 billion – or 10 per cent – cut from pilot costs.
One issue raising pilots' hackles is housing. Those on older contracts face deep cuts to their allowances, which cost the airline HK$900 million a year, with a handful of pilots getting up to HK$100,000 a month for housing alone. The union said most get between HK$32,000 and HK$70,000 a month for housing. Flight crew on newer contracts receive a lump sum allowance worth on average HK$10,000 a month.
But airlines look certain to face a shortage of trained pilots, whose ranks are not growing as quickly as the number of planes in the sky. So the survey suggesting Cathay Pacific has at least 700 cockpit workers keen to move to competitors is of concern.
Transport sector analyst Geoffrey Cheng Bik-hoi, deputy head of research at investment bank BOCOM International, said: "The management of pilots has become increasingly something Cathay needs to tend to, given there is competition for pilots these days.
"The international competition for pilots in the past few years has been pretty keen, partly because China is growing very fast ... so a lot of [foreign] pilots have been poached by mainland Chinese airlines."
Cathay Pacific's need for more pilots was highlighted by Izham Ismail, CEO of partner airline Malaysia Airlines, who told the media on August 10 of his plans to make up a 15 per cent shortfall of pilots at his company. He said then that Cathay Pacific had a shortage of cockpit crew, without specifying numbers or where he got his information from. Qantas and Qatar Airways were also mentioned.
A Cathay Pacific spokeswoman said: "Our pilots continue to be amongst the best remunerated in the industry and a career with Cathay Pacific is both attractive and competitive. We recruit well, we train well; we develop and equip our pilots with the best training and support in the industry."
A source said "well under half of 100" Cathay pilots were being interviewed by Qantas, whose shortage stems from its expansion and introduction of new aircraft, requiring extra time for cockpit training.