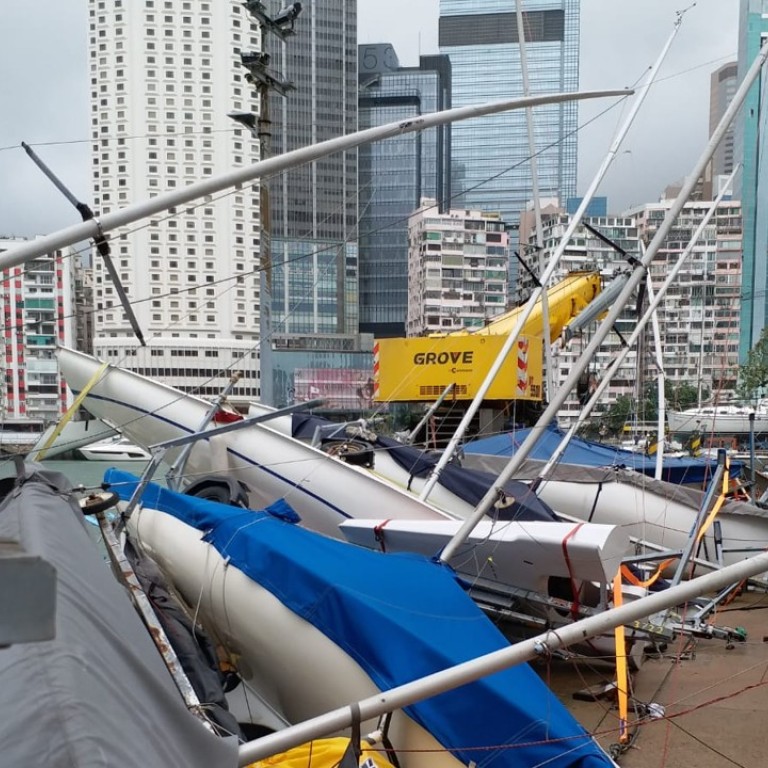 Typhoon Mangkhut bill could set Hong Kong record of US$1 billion in insurance claims
Economist says people and companies might evaluate durability of their properties or facilities, which will end up driving up costs and spending
Hong Kong faces a massive economic bill, including an unprecedented level of invoked insurance coverage, as the scars left by the city's most intense storm on record emerge following the weekend's terrifying ordeal.
One assessor estimated that claims could exceed US$1 billion, which would make Typhoon Mangkhut the most destructive storm in local history. The typhoon slammed into Hong Kong on Sunday and tore through cities in neighbouring Guangdong province before landing in the city of Taishan.
The city's
most intense storm on record
led its weather officials to issue a No 10 typhoon signal, which remained in place for 10 hours. In the end, authorities received 1,500 reports of fallen trees and 500 reports of broken windows – both totals dwarfing those tallied last year after
Typhoon Hato
struck.
On Monday,
Hong Kong International Airport
was racing to clear
a backlog of flights
by rescheduling about 2,000 of them over a two-day period and deploying both runways round the clock. Most franchised public buses and some rail services proved unavailable owing to fallen trees blocking some 600 roads as well as train tracks.
Heng Fa Chuen housing estate, fronting Victoria Harbour on the eastern side of Hong Kong Island, witnessed extensive devastation. Powerful waves raged so forcefully that pavement was unearthed, an underground car park was inundated, and glass shattered across a wide swathe of the private development. Residents lost electricity and access to drinking water.
And across the harbour in Hung Hom, the 19-storey commercial building One Harbourfront saw most of its windows broken, with papers and office objects hurling through the air.
Even two of Hong Kong's tallest structures – the 88-storey International Finance Centre in Central and 118-storey International Commerce Centre in West Kowloon – did not escape unscathed, despite being built to withstand wind speeds above the super typhoon level at which Mangkhut was categorised. Many windows for the office of investment bank Morgan Stanley at ICC were destroyed.
Yet among the bleak images and reports, the good news was no less remarkable: not a single life was lost.
Target Insurance chairman Haywood Cheung last Thursday predicted Mangkhut was unlikely to top Hato's claims bill of US$110 million.
"But I may have been too optimistic," he conceded on Monday. "Mangkhut's eye was so broad, and attacked Hong Kong for almost 12 hours, six times longer than Hato did.
"Expect many people to start filing claims in the coming weeks."
Bank of East Asia chief economist Paul Tang Sai-on called the weekend storm a pressure test for Hong Kong.
"Mangkhut shows that this type of typhoon with this kind of strength is not a one-off and will happen again," Tang said. "This will cause people or companies to evaluate the durability of their properties or facilities, which will end up driving up costs and spending."
Hong Kong's largest franchised bus company, Kowloon Motor Bus, saw only 22 per cent of its fleet, or about 110 routes, operating on Monday. NWS Holdings – which manages NWFB and Citybus – ran 65 routes or 24 per cent of its total, according to a spokesman. The companies said many of their bus stops had been damaged.
The MTR Corporation's East Rail line service connecting Hung Hom to Lo Wu and Lok Ma Chau near the border with mainland China operated on a limited basis, throwing stations into
chaos
. The line resumed normal service at 7pm on Monday.
An NWS spokeswoman said all the piers for its New World First Ferry Services had been flooded, with some turnstiles and gangplanks broken.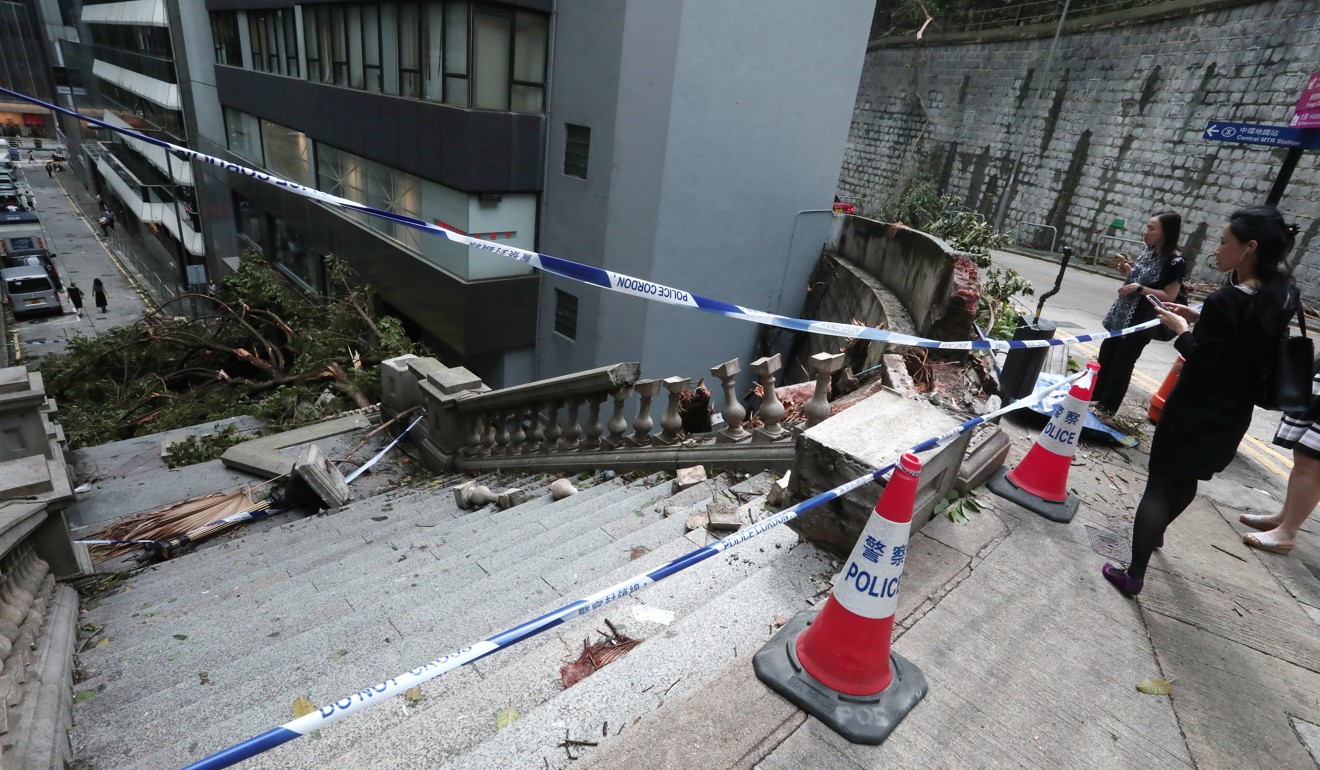 Terence Chong Tai-leung, an associate professor at Chinese University of Hong Kong's department of economics, said it could take two to three days to clean up the city and longer for parties with more severe damage.
Chong believed if the entire city had not worked on Monday, the economic loss could amount to about HK$7.3 billion (US$930 million). This was calculated based on Hong Kong's gross domestic product last year.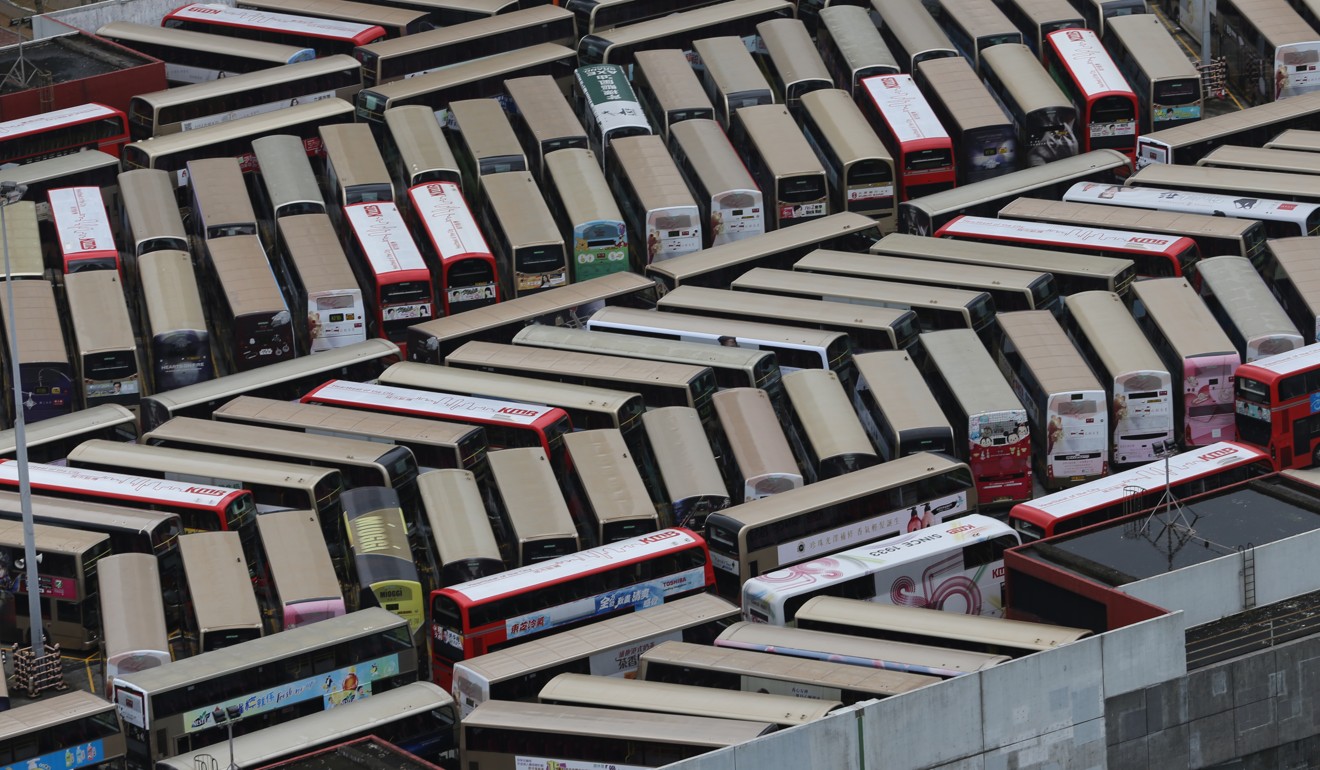 "As most buses were not running and rail services were not available in some parts of the New Territories, many people could not get to work or they wasted hours getting to work, which effectively meant a loss of almost a day's productivity. Carrie Lam should have declared a day or a half day off for employees," he said, referring to the Hong Kong leader.
Chief Executive
Carrie Lam Cheng Yuet-ngor
said via a Facebook post on Sunday that bosses should show understanding and flexibility for employees facing difficulties coming to work on Monday. She then said on Monday that whether one worked the day after Mangkhut was a matter of mutual understanding between employers and employees.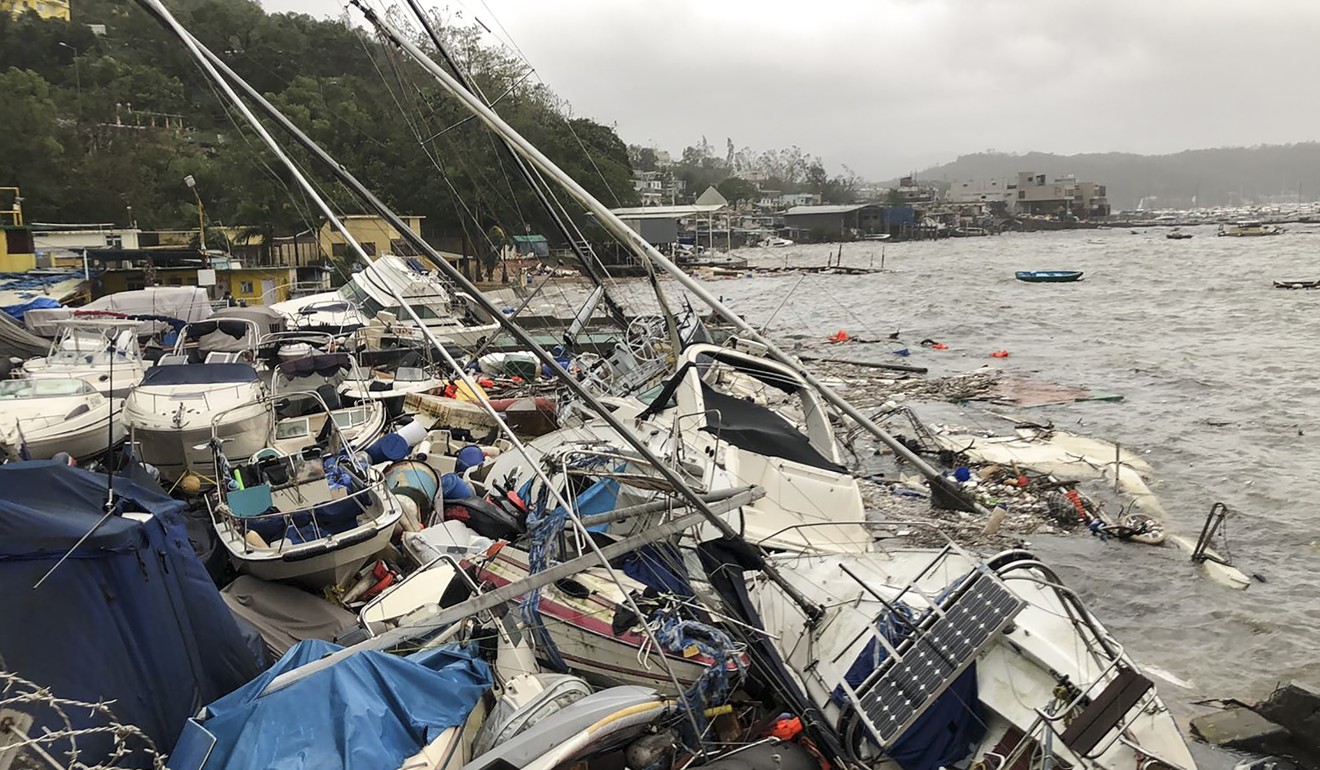 However, her advice
backfired
. At 9.30pm on Monday, Lam's post had attracted more than 19,000 "angry" responses – compared to about 1,800 "likes" – and more than 7,900 comments, many expressing frustration.
The government suffered from the typhoon damage, too, with 55 land-based facilities, 17 swimming pools, five water sports centres and all the city's beaches temporarily closed for repair.
Non-government facilities such as the HK$84 million Jockey Club Kitchee Centre in Shek Mun were ravaged. The 99-year-old golf course at Shek O Country Club was completely submerged.
Despite the widespread destruction, Chong maintained that officials and weather authorities did well in alerting the public about the havoc Mangkhut was capable of wreaking.
This article appeared in the South China Morning Post print edition as: MONSTER STORM EXPECTED TO LEAVE RECORD INSURANCE BILL