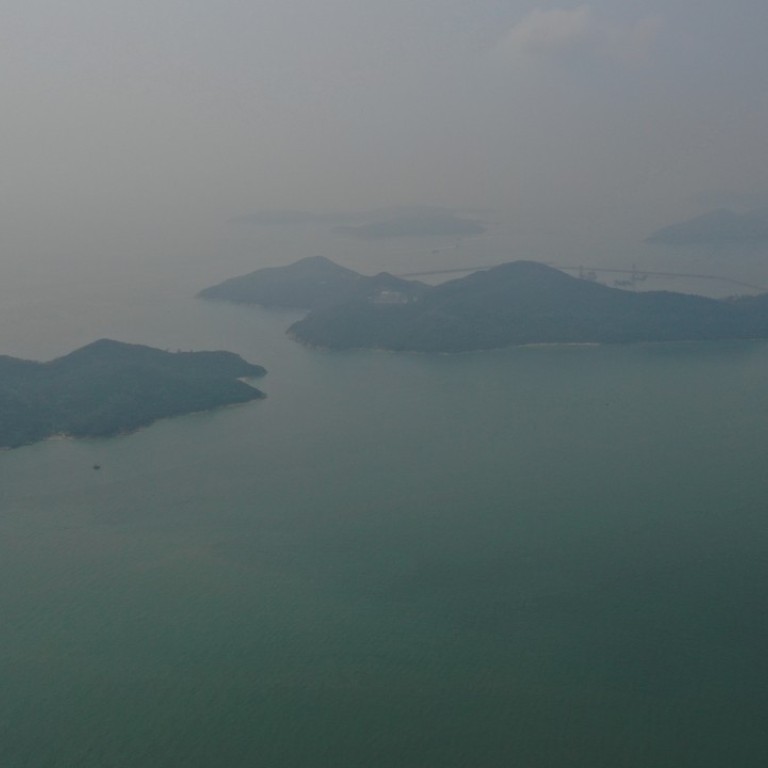 In tomorrow's world, Hong Kong's leader sees a massive HK$500 billion artificial island in middle of the sea, home to 1.1 million people
Chief Executive Carrie Lam presses ahead with controversial 1,700 hectare reclamation project near Lantau Island, and says considering the cost is 'narrow-minded'
A controversial plan to build several artificial islands to ease Hong Kong's chronic overcrowding could cost half a trillion dollars of taxpayers' money, it was revealed on Wednesday.
The eye-watering amount, which is about half of the city's financial reserves, was given by a government source after Chief Executive Carrie Lam Cheng Yuet-ngor included the plan in a reclamation project that was the cornerstone of her second policy address as Hong Kong leader.
Estimated to be 1,700 hectares (4,200 acres) in size, the islands, situated to the east of Lantau Island, would be large enough to house 1.1 million people.
Dubbed the "Lantau Tomorrow Vision" by Lam, her grand plan is to develop Hong Kong's biggest island and its surrounding areas, creating Hong Kong's third housing and business centre in the process – the first two being Central and Kowloon East.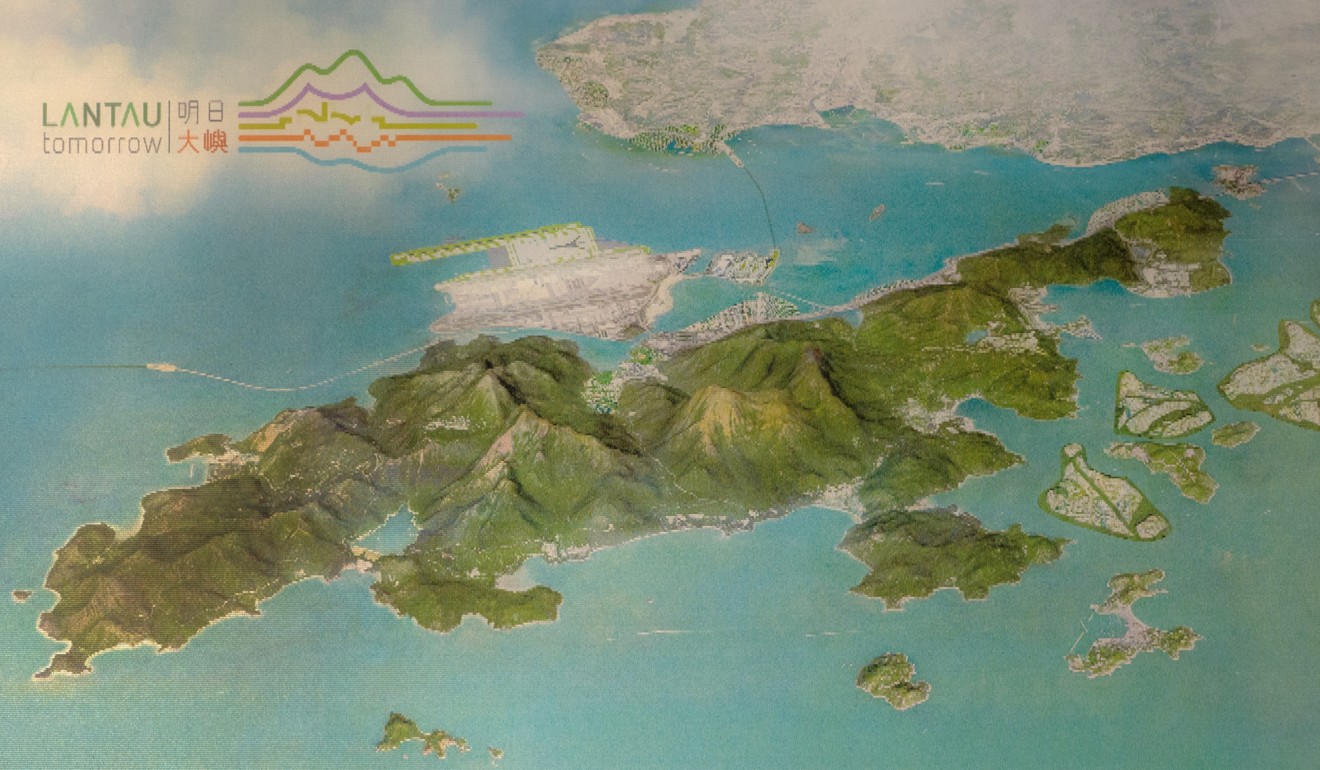 The project, almost double the size of its original proposal, would be the city's largest and most expensive to date, with a predicted cost of between HK$400 billion and HK$500 billion (US$64 billion).
"It is, in my view, quite narrow-minded to avoid doing a thing because it is expensive," Lam said at a press conference after her address.
"We need to ask ourselves whether this plan will provide a long-term supply of housing and land to meet the long-term social and development needs for the people of Hong Kong.
"With that objective in mind, I really don't think I should be called an enemy of the people. I could go for the populist route, and not do this sort of controversial thing, but that's not good for the people."
While Lam did not confirm the government source's figures, she did admit the project "will be expensive".
Critics have accused Lam of pre-empting a report from the Task Force on Land Supply, which has spent five months running a public consultation on what the government should do.
The chief executive said because reclamation takes a long time, planning needed to start earlier.
"There is no such thing as absolute consensus over whatever issue," she said. "For an urgent issue, we would be irresponsible if we waited until there is an absolute consensus before we act.
"If the task force report says that most people oppose reclamation, I cannot rule out us having to scrap the plan. But, according to the views collected so far, there has been great support for reclamation."
The massive reclamation project is now a major source of the city's land bank devised by Lam, who pledged to reserve 70 per cent of flats provided by newly developed land for public housing.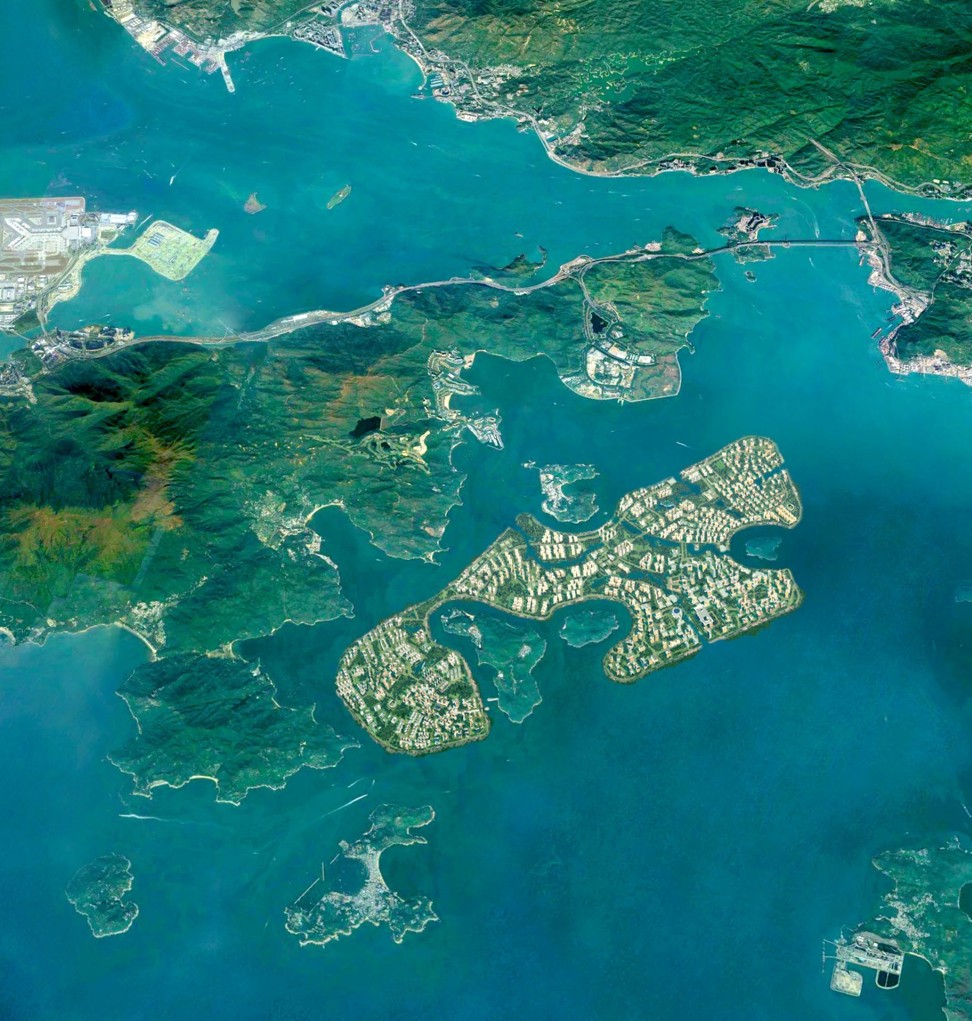 Lam even hinted that a 10-year housing target review later this year could apply this ratio to all existing developed land, signalling a major shift in the city's long-term housing target.
The scale of the proposed artificial islands has also seen a drastic increase from its original version of 1,000 hectares. The original plan was proposed in 2016, with a public consultation ending late last month. The result of the consultation would not be released until the end of the year.
Lam's announcement, before the result of the consultation was made public, drew heavy criticism from groups who accused her of ignoring public opinion.
Under the proposal, reclamation around Kau Yi Chau and Hei Ling Chau could provide up to 400,000 flats, with 70 per cent being affordable public housing for a property market that is repeatedly ranked the least affordable in the world.
Lam said the increased scale of the reclamation was "entirely to meet the needs of Hong Kong people for living and the development of Hong Kong's economy".
She said Lantau, adjacent to Hong Kong International Airport and along the route of Hong Kong-Zhuhai-Macau bridge, was "strategically located to interact with the Greater Bay Area" cities.
Part of Lam's vision is for Lantau to become an "aerotropolis", comprising the airport, a high value-added logistics centre, an expansion of the AsiaWorld-Expo, and topside development at the Boundary Crossing Facilities Island.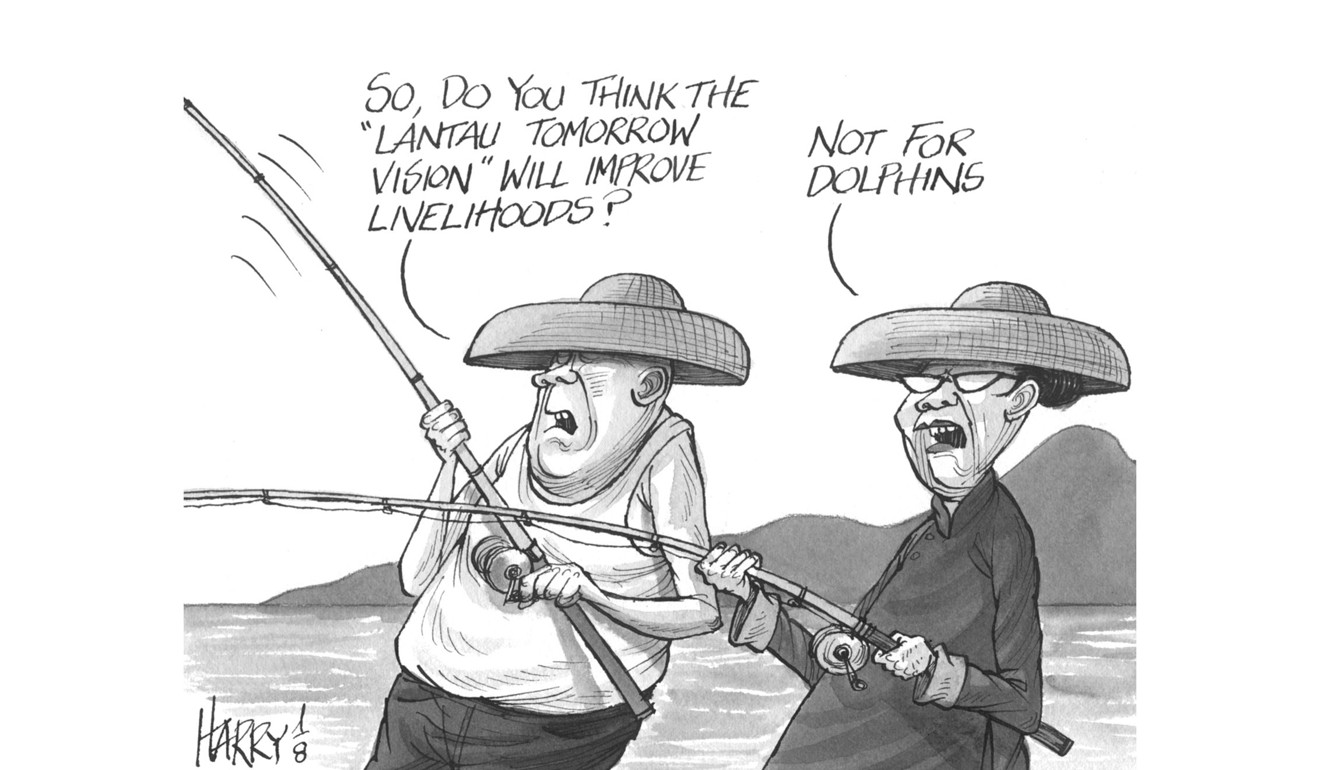 The government source said the reclamation would be divided in three phases, with a 300-hectare reclamation on the east of Kau Yi Chau island taking place first, to be completed in three years from 2025. A 700-hectare reclamation on the west of the island would then follow, without an estimation on the completion time. The source added there was no timetable for the final 700 hectares around Hei Ling Chau island.
Near-shore reclamation in three other locations was also being considered, including 250 hectares at Lung Kwu Tan in Tuen Mun, 10 hectares at Siu Ho Wan on Lantau, and 80 hectares at Lantau's Sunny Bay, which would become a leisure and entertainment hub.
A new transport network connecting Lantau with Hong Kong Island and the Kowloon peninsula would make the whole development more accessible.
But, Yeung Ha-chi, of land concern group Liber Research Community, slammed Lam's grand vision for "ignoring the public controversy" over the cost, environmental impact, and risks under extreme weather of large-scale reclamation.
He added it would take two to three decades for such reclamation to yield results, which could not help solve the city's immediate need or affordable housing.
"We can only think that [Lam] will insist on reclamation, ignoring what people think," Yeung said. "Why else wouldn't she wait for the result of the consultation to come out first?"
Even pro-establishment lawmaker Steven Ho Chun-yin, of the agriculture and fisheries sector, said he had "extreme reservations" over the plan, citing the effect it would have on the environment.
Democratic Party lawmaker Andrew Wan Siu-kin said it was shocking Lam had pre-empted the public consultation of the past five months, effectively reducing the government-appointed Task Force on Land Supply, which conducted the consultation, to mere window dressing.
Wong Yuen-fai, the task force's chairman, said it would still reflect people's opinions on the east Lantau reclamation in its report at the end of the year.
Wong said if most of the public opposed the reclamation, but the government pressed ahead regardless and on an even larger scale, "it must give the public a clear explanation as to why it made the decision".
In her address, Lam also proposed splitting the Transport and Housing Bureau into two separate government bodies. A government source said the proposal was "not the government's top priority at the moment" and there was no timetable for the move.
Additional reporting by Gary Cheung and Alvin Lum
Case study: 'How does it help us now if we have to wait 20 or 30 years?'
Siu Wai, 45, who lives with his wife and two young daughters in a 98 sq ft subdivided flat in Kwun Tong, was "very disappointed" with the chief executive's push for land reclamation as a focal point in her policy address.
"How is it helping us subdivided flat residents now if we have to wait 20 to 30 years for them to build an island? We don't even know what the world will be like then," he said.
"Right now, we just want to get into public housing as quickly as possible, and have a permanent roof over our heads."

Siu, who works as a courier, said his family had waited six years for public housing, and had moved five times to different subdivided flats within the past several years.
While transitional housing was a good gesture, Siu bemoaned the fact the flats were far too few and only ever temporary.
"So, let's say we live there for two years, but after that we have to move out, we'll still have to continue waiting for public housing," he said.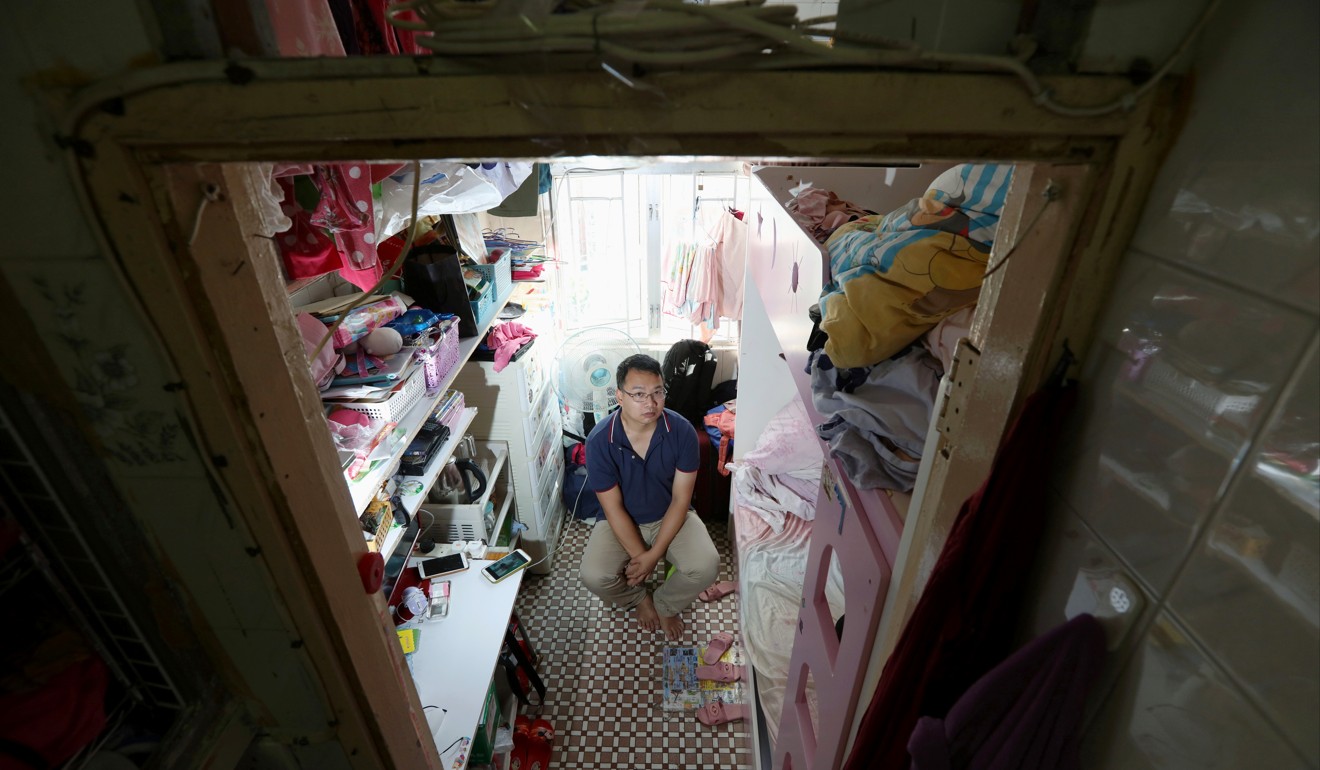 The one policy Siu supported was the government's pledge to build more public housing.
Siu said it "would not be too much to ask" had Lam promised that public housing would account for at least 80 per cent of the total.
In her policy address the chief executive said she would increase the proportion of public housing flats among the target to produce a total of 460,000 flats by 2027.
However, Lam did not mention what proportion she would increase it by.
Presently, 280,000 flats or 60 per cent of the total, is allocated for public rental and subsidised housing, the rest are for private owners.
While Siu was not totally against the idea of reclamation in the long-term, he questioned why there was not more focus on developing brownfield sites, or taking back land from the Fanling Golf Course to build housing in her address.
"Reclamation should be the last priority when there are other better ways to find land," Siu said.
Lam's policy address did not mention developing Fanling Golf Course, although a government feasibility study earlier said a partial development of 32-hectares on the site could provide 5,000 flats, or 13,000 flats if the whole course was developed.
The policy address only briefly touched upon speeding up studies on brownfield sites – abandoned farmland now used as scrapyards or open storage areas – and Lam said would "make necessary arrangements" on relocating existing operations so as to facilitate housing development.
This article appeared in the South China Morning Post print edition as: HK$500b bill for land plan