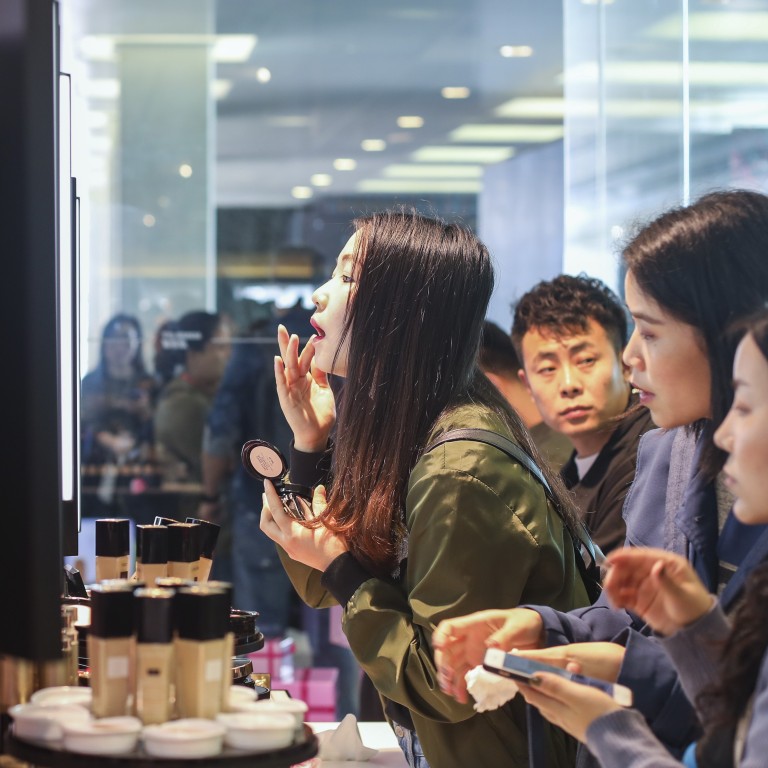 Hong Kong retail sales jump 8.8 per cent to US$62.2 billion in 2018 but industry body warns US-China trade war may mean leaner times are ahead
Five months recorded strong double-digit growth in the first half but the figure for December was almost flat
Hong Kong Retail Management Association says trade war has affected mainland China's economy and consumers' spending power
Hong Kong retail sales grew 8.8 per cent to HK$485.2 billion (US$62.2 billion) last year, the biggest increase since 2013, although the industry warned of sluggish growth in 2019 because of the
US-China trade war
.
Annie Tse Yau On-yee, chairwoman of the Hong Kong Retail Management Association, forecast growth of about 5 per cent in 2019 from last year.
"We are expecting small single-digit growth this year. It really depends on whether the trade war will intensify or be resolved soon," Tse said on Wednesday.
Even though growth for the whole year was a healthy 8.8 per cent, December saw an increase of just 0.1 per cent, to HK$44.9 billion, compared with the same month in 2017.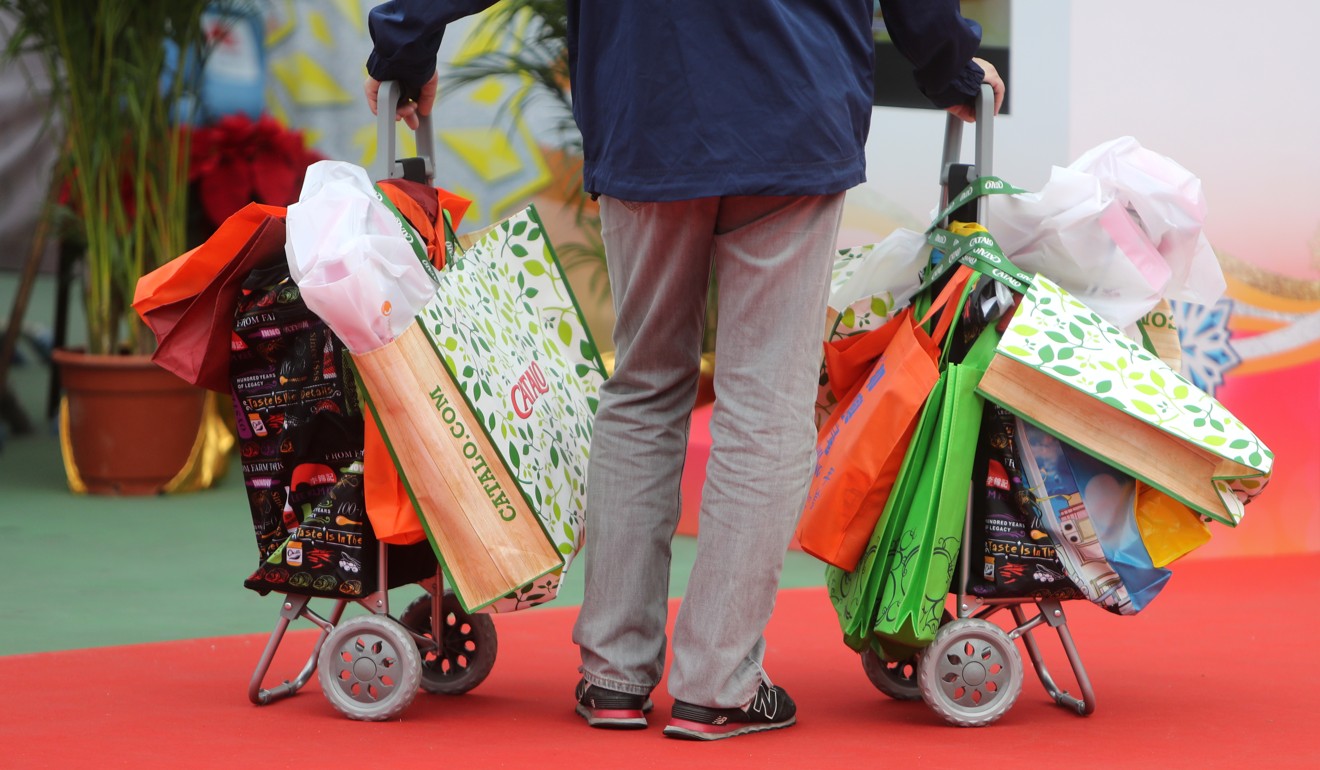 After three rounds of failed talks, a trade war between the world's two largest economies broke out in July last year.
In the first half last year, five months recorded double-digit, year-on-year growth, with February the strongest at 29.8 per cent. But growth weakened gradually in the second half, with an increase of 2.4 per cent in September and 1.4 per cent in November.
"The trade war has affected mainland China's economy. Once that happened, mainlanders' spending power was then affected. The trade war has already led to the depreciation of the renminbi, reducing mainlanders' desire to go shopping in Hong Kong," Tse said.
"Locally, the economy was also affected. The stock market and property market have been unstable, affecting retail business as well."
Last year, the sales value of jewellery, watches, clocks and valuable gifts grew 13.7 per cent; that of commodities sold in department stores rose 9.6 per cent; wearing apparel was up 6 per cent; while medicines and cosmetics increased 14.3 per cent.
But sales in December alone were much worse. There was a drop of 4.9 per cent for jewellery, watches, clocks and valuable gifts, as well as a 15.2 per cent fall for electrical and other consumer durable goods.
Tse said growth in sales of medium to high-end products had slowed since October, and recorded a drop in November. She again attributed the decrease to the trade war.
Tourist arrivals, however, last year were strong. In the first 11 months, 58.5 million tourists, most of them from the mainland, visited the city, beating the 58.4 million arrivals for the whole of 2017.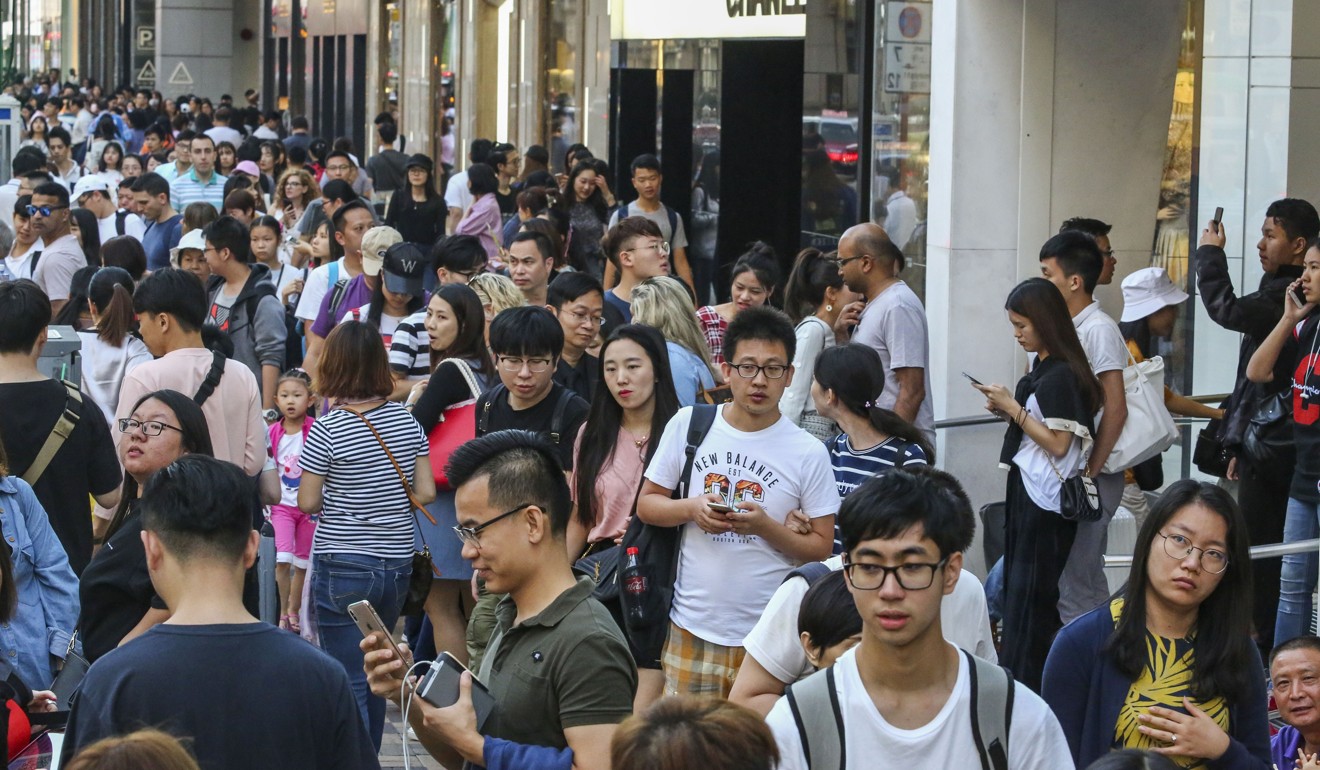 Tse said many of those coming to Hong Kong via the two mega projects were day trippers who were more interested in cosmetics and medicine than luxury items. That was why the opening of the two projects had not pushed up sales of luxury items.
A government spokesman said the sales figures in December reflected consumers' caution.
"Retail sales performance would continue to be affected by the cautious consumption sentiment amid moderating global economic growth and the uncertainty stemming from the US-mainland tensions in the near term, though the full employment situation and sustained expansion in visitor arrivals should provide some support," he said.
The government will closely monitor the situation, he said.
This article appeared in the South China Morning Post print edition as: Retailers see biggest sales growth since 2013