Tourism
Get more with myNEWS
A personalised news feed of stories that matter to you
Learn more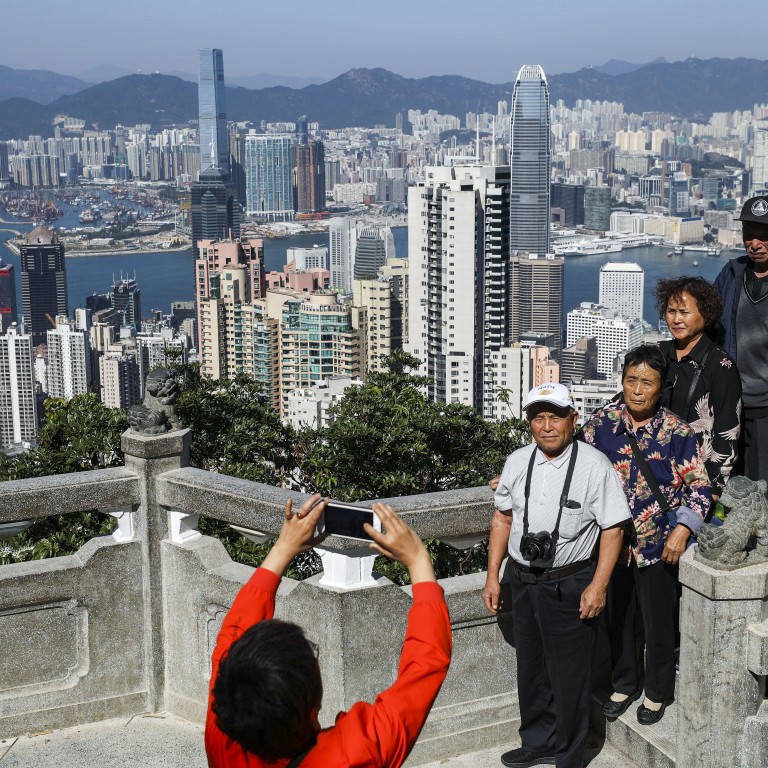 Mainland Chinese visitors drive Hong Kong's tourist numbers to record high of 65.1 million
Overnight visitors from the mainland were up 7.4 per cent and day trippers shot up 20.1 per cent
Tourism Board expects 2019 to be a 'bumpy and unpredictable' year thanks to an economic slowdown in China and uncertainty in the world economy
Mainland Chinese visitors were the driving force that pushed Hong Kong's tourist arrivals to a record high of 65.1 million last year, even as the Tourism Board rolled out a series of initiatives to counter what it expected to be a "bumpy and unpredictable" 2019.
The growth in tourist arrivals, 11.4 per cent up on 2017, was mainly on the back of 51 million mainlanders visiting the city last year, a rise of 14.8 per cent on the previous year.
Overnight Chinese visitors saw an increase of 7.4 per cent, while Chinese day trippers rose by 20.1 per cent.
Cruise passenger throughput unexpectedly dropped 3 per cent to 875,000. The number of cruises that docked at the city also went down from 245 in 2017 to just 210 last year.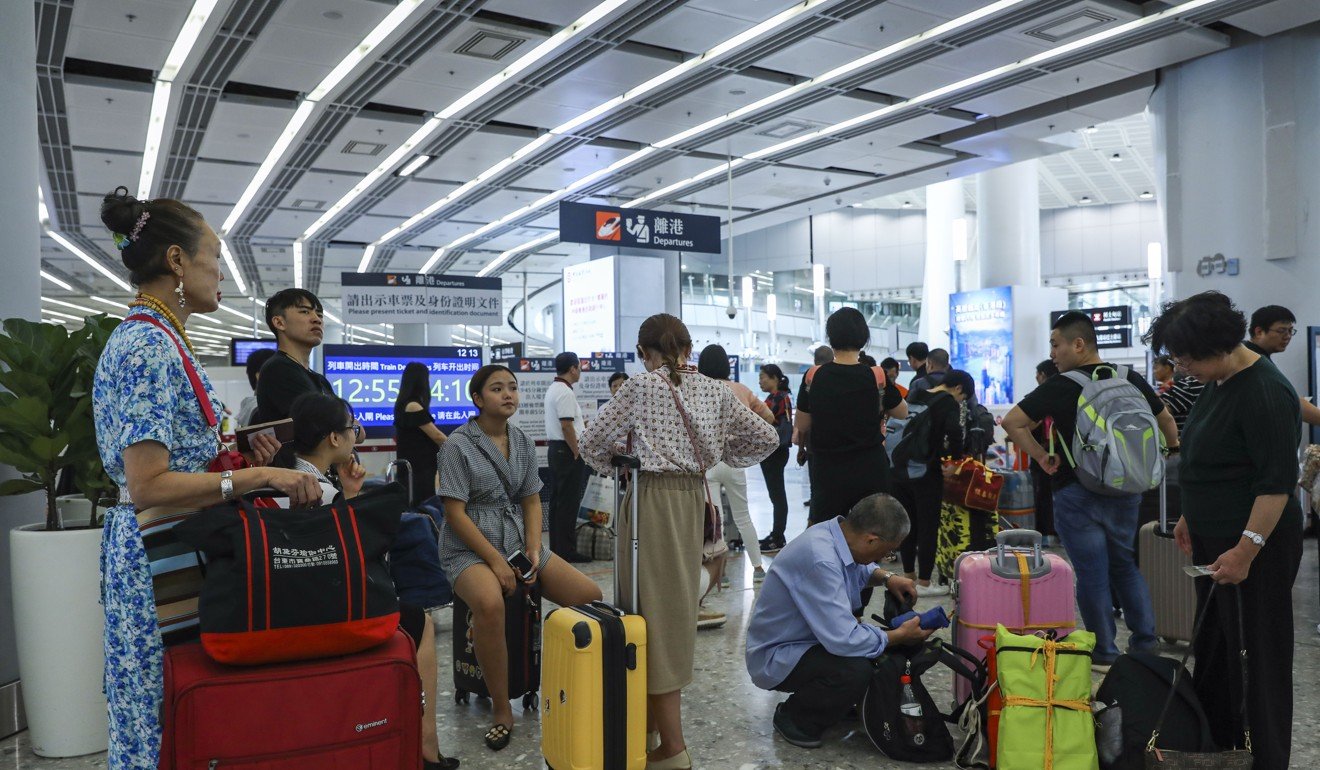 "We are expecting this year to be a bumpy and unpredictable year because there are many factors that can affect tourism," said Anthony Lau Chun-hon, the board's executive director.
"The mainland Chinese economy has shown signs of a slowdown. That means Chinese tourists could be spending less money when they travel."
Lau added that other factors included uncertainty surrounding the global economy, as well as the strong US currency, which renders the Chinese yuan less valuable. Chinese tourists have also been increasingly travelling to Southeast Asian countries, which Lau described as "fierce competitors".
As the tourism industry celebrated the record growth, the influx of Chinese tourists has caused unease among Hongkongers. Concern groups have called on the Hong Kong government to cap the number of Chinese tourists allowed to visit the city, saying that residents' lives have been disrupted by them.
The groups have complained that the disruption has become more intense since the Hong Kong-Zhuhai-Macau Bridge, which connects the city to mainland China, opened in October.
Overnight visitors from Japan rose 4.8 per cent last year to 852,000. For overnight Thai visitors, the increase was 4.5 per cent, to 450,000.
But there was a drop of 5.9 per cent for overnight Taiwanese visitors, to 807,000. Overnight tourists from South Korea, Indonesia and Singapore also fell, by 3.8 per cent to 1.1 million, 11.1 per cent to 343,000, and 1.8 per cent to 481,000, respectively.
For long-haul trips, overnight American visitors rose 7.1 per cent to 932,000, followed by a 3.6 per cent increase of overnight German visitors to 165,000. Overnight French visitors dropped 0.5 per cent to 150,000.
The total overnight visitors' per capita spending for the first three quarters last year was HK$6,537, up 4.3 per cent. The increase for Chinese visitors was smaller at just 2.5 per cent, to HK$6,961.
On the drop in cruise passengers, Lau said since the cruise business started in Asia in 2014, there had been an "oversupply" of cruises selling substandard services. As a result, travellers had started to have second thoughts about cruises, Lau added.
Looking ahead, the board said Chinese tourists craved "in-depth" travel in Hong Kong, rather than just going to the usual tourist spots. One of the board's strategies this year will be to get tourists to visit places such as the Geopark, the Ha Pak Nai mudflat in Yuen Long, and Lau Fau Shan.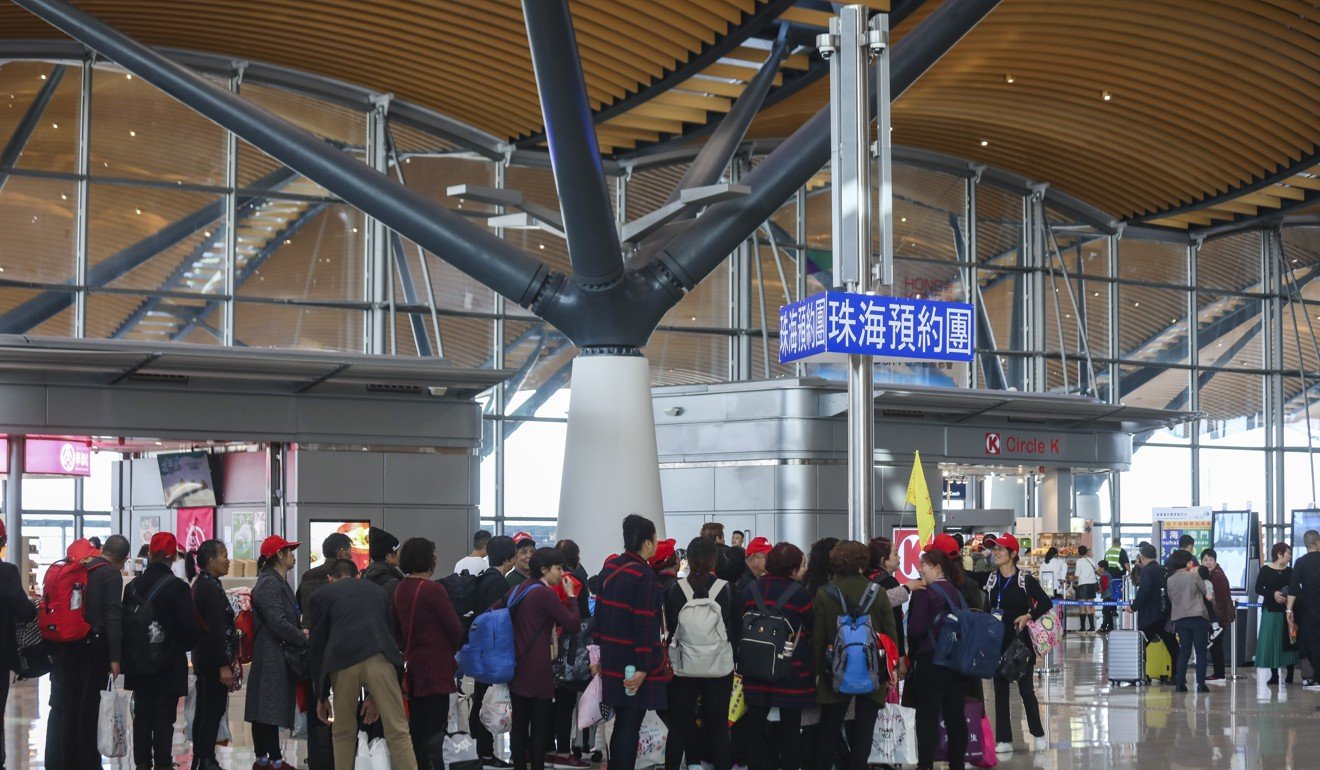 "Chinese tourists' habits are changing. Hong Kong is now a short-term destination for them. They will come here for three to four days on a long weekend," Lau said. "During the 'golden week' national holiday [in October], they go to Southeast Asia or Europe."
The board will also sell Hong Kong as a destination in the Greater Bay Area, Beijing's plan for closer economic cooperation between Hong Kong, Macau and nine cities in Guangdong province. The board is considering encouraging tour operators to sell one-day tours from Hong Kong to, for example, Foshan and Kaiping cities, using the new high-speed rail link.
Lau also wanted local tour agencies to build strategic partnerships with other Asian countries such as Vietnam, so that foreign visitors coming to Vietnam might visit Hong Kong as well.
The board was planning to build a giant "Hong Kong" sign about 8 metres tall at Salisbury Garden in Tsim Sha Tsui to turn it into a selfie hotspot.
The board's chairman, Peter Lam Kin-ngok, has proposed inviting restaurants selling Michelin-recommended snacks in Japan, Southeast Asia, Singapore and Taiwan to set up food stalls at the city's annual Wine and Dine Festival.
"If we can do that, bringing some of the Michelin-recommended snacks to Hong Kong, that would be very attractive for tourists," Lam said.
This article appeared in the South China Morning Post print edition as: Mainland visitors drive tourist numbers to record