Spirits industry calls on Hong Kong finance chief Paul Chan to slash taxes on strong alcohol – but medical professionals slam 'backwards' step
Asia Pacific International Wines and Spirits Alliance says tax reforms could bring economic benefits worth HK$1 billion to city
Hong Kong has 100 per cent tax on liquor with an alcoholic strength of more than 30 per cent by volume
Hong Kong should ditch its outdated, high taxation system for strong alcohol, a regional trade body told the finance chief, claiming its proposals on tax reform could bring in more than HK$1 billion in economic benefits and turn the city into a spirits auction hub of Asia.
The Asia Pacific International Wines and Spirits Alliance, along with the European and British chambers of commerce in Hong Kong, wrote to Financial Secretary
Paul Chan Mo-po
ahead of his budget address, backing up their proposal with a study by an economics professor at a local university.
Hong Kong adopted zero duty on wine in 2008, but kept its 100 per cent tax on liquor with an alcoholic strength of more than 30 per cent by volume – one of the heftiest rates in the region when compared with 30 to 50 per cent in mainland China, Taiwan and Japan.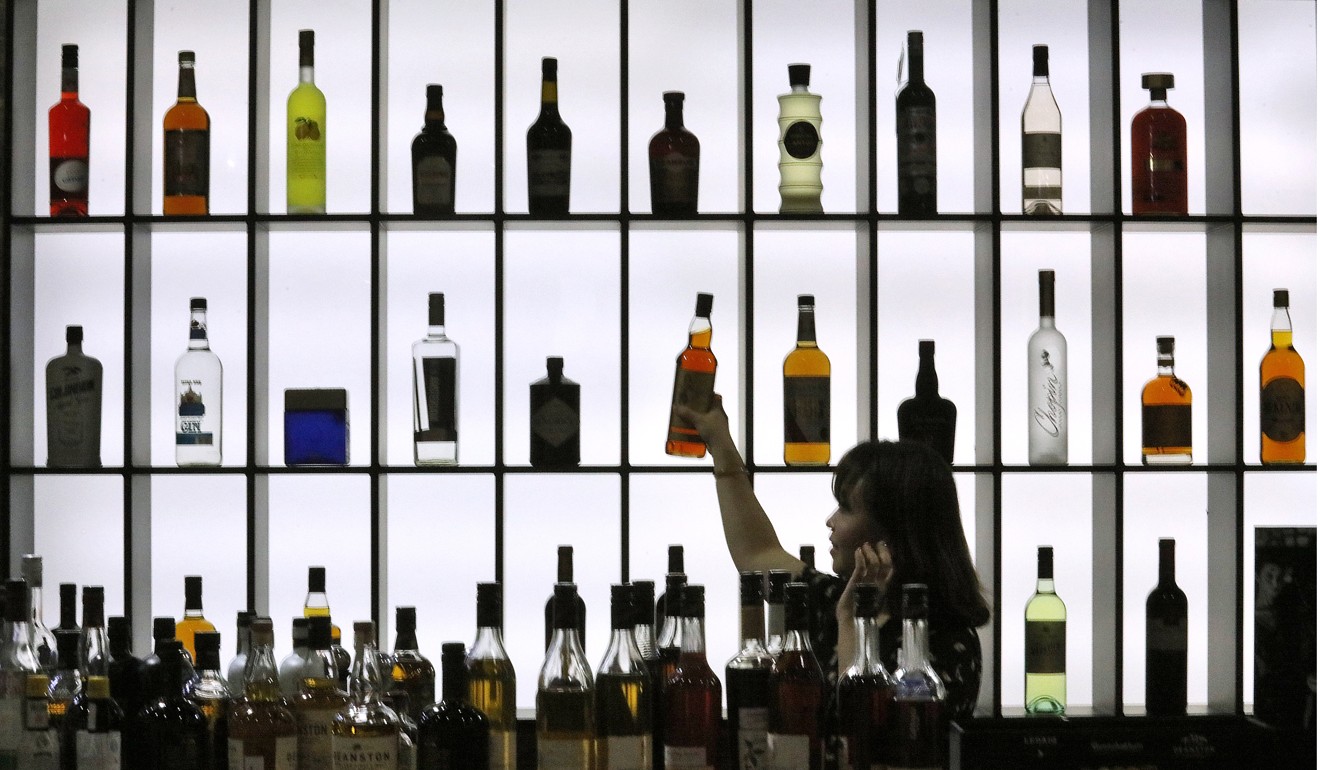 The alliance called on the government to scrap the current tax system, which is based on the import value of a product, and to set the rate at around HK$75 per litre of pure alcohol.
For example, a 750ml bottle of liquor with 50 per cent alcohol content, no matter the value, would be taxed at HK$28 under the proposed system.
According to customs statistics, Hong Kong imported 20 million litres of whisky and other spirits in 2017, amounting to a total value of HK$4.4 billion.
The alliance commissioned Professor Cheung Wai-man, of Chinese University's Business School, to undertake a study.
"The tax revenue would drop roughly HK$200 million per year but the total economic impact generated by the proposed tax reform is estimated to be HK$1 billion," Cheung said. "It could generate around 500 jobs, with the figure reaching 800 under an optimistic evaluation."
Using the wine reform for reference, he said the tax cut would boost local consumption and trade, attract related businesses to set up in the city and could even turn Hong Kong into an Asian spirits auction hub.
However, medical sector lawmaker Dr Pierre Chan strongly opposed the idea. Citing statistics, he said scrapping the wine tax had significantly encouraged people to drink, particularly school pupils.
"The side effects take 10 years to emerge. The businessmen pocket the money but leave the medical cost for the government to bear," Chan, a liver specialist, said. "It is like going backwards in terms of public health policy."
Health secretary Professor Sophia Chan Siu-chee earlier said officials had found a worrying trend of binge drinking among youngsters, and the government had been considering its next step in an effort to curb the problem.
Chan is set to roll out the annual budget on February 27.
This article appeared in the South China Morning Post print edition as: Remove tax on strong alcohol, spirits alliance urges