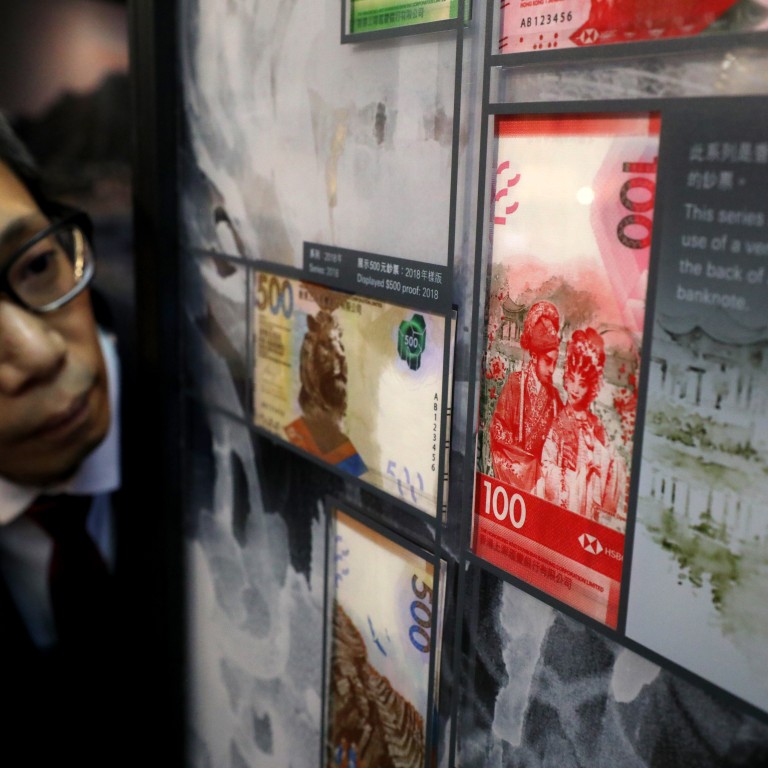 Money, money, money ... It's not a cashless society yet in Hong Kong where banknotes still rule
Art director for HSBC's Global Publishing Services says banknotes often depict people, places and animals unique or symbolic to a specific place
Historically, Hong Kong's banknotes have also depicted city's bustling trade activity, such as tea manufacturing in the early 1900s
Going cashless may be all the rage in mainland China and places chasing "smart nation" targets, but Tommy Tam Kar Hay is relieved that, for now at least, hard cash still rules in Hong Kong.
There is plenty about the look, feel and history of banknotes to treasure, says the art director for HSBC's Global Publishing Services, which works on the design of banknotes. 
Hong Kong's banknote designs tell a lot about the city, its history and what was important at different periods of its existence.
"It is good emotional material for tourists to understand Hong Kong culture and heritage," Tam said.

The government is pushing for Hongkongers to go cashless, but cash is still king in the city.
About 70 per cent of Hongkongers have never paid for anything with their mobile phone, a survey by the Hong Kong Productivity Council found last July. The city still lags mainland China, where almost 98 per cent of citizens use mobile payment systems.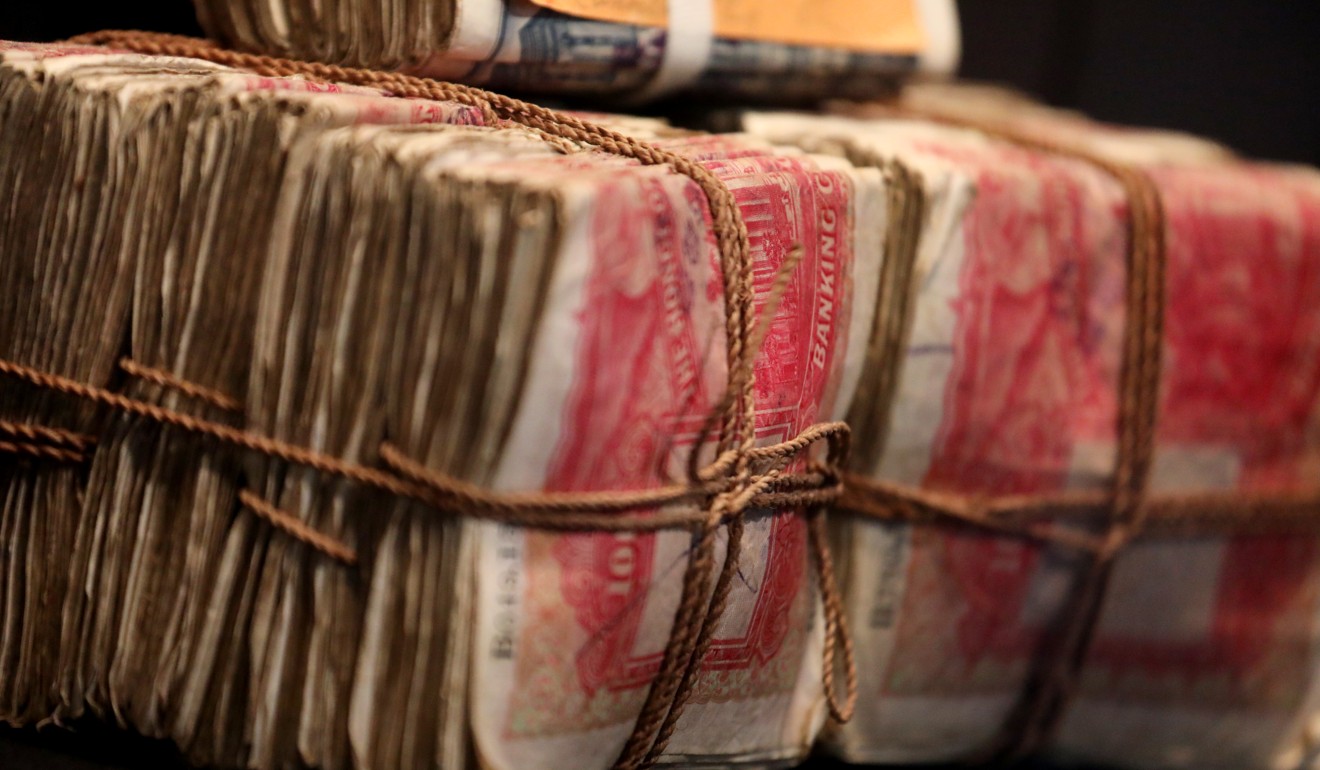 HSBC is one of three banks which design Hong Kong banknotes, the others being Bank of China and Standard Chartered.
Tam, who has been with HSBC since 2003 and designed three iterations of banknotes, hopes different payment systems can coexist and hard currency will live on.
To him, banknotes often depict people, places and even animals that are unique or symbolic to a specific place.

"Normally the first thing we do when we travel somewhere new is exchange currency, so we can think of cash as a form of front-end promotional material for Hong Kong," Tam said.
The notes issued by HSBC feature Stitt, one of a pair of lions which have guarded the bank's building in Central since 1935.
The lions have had their share of turbulence, according to Helen Swinnerton, HSBC's regional head of archives, Asia-Pacific. Stephen, the other, roaring lion, has shrapnel damage on his rear from the second world war.
The pair were stolen by the Japanese during the occupation, presumably to be melted down to make ammunition, she said.
"By a quirk of history, that didn't happen," Swinnerton said.
An American naval officer noticed the lions at a dockyard in Japan and told HSBC when he arrived in Hong Kong, allowing the government to launch a mission to recover them.
"When they returned to Hong Kong, the prosperity was also starting to return to the city after the war. So the lions became closely associated with protecting the fortunes of the city," she said.
Historically, Hong Kong's banknotes also depicted the city's bustling trade activities.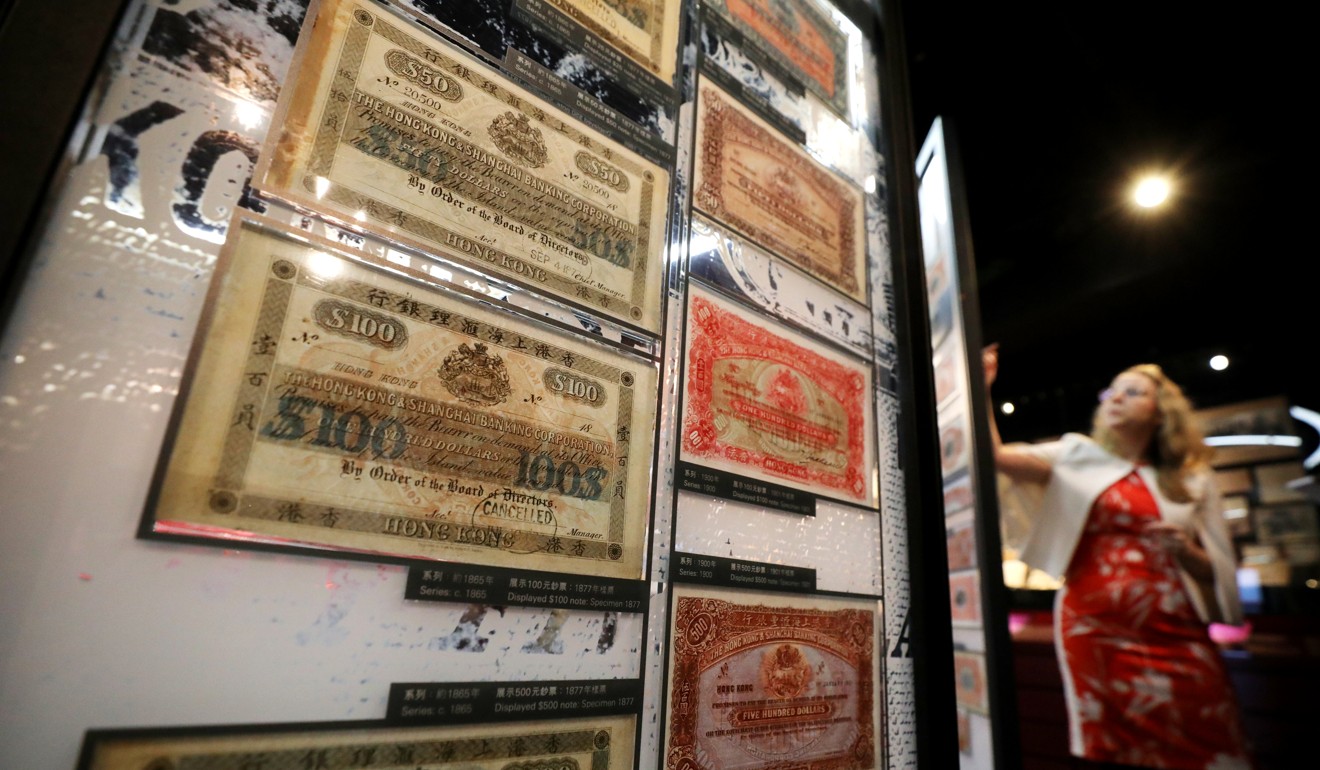 "In the 1900s, the notes started to visually reflect the social and the economic life of the period they were being circulated in. For example, tea manufacturing that was a major trade at the time," she said.
Swinnerton, who manages HSBC's collection of historical banknotes along with other artefacts, said it was important to preserve records of currency that were part of a community's memory.
"Our collections provide a window into the story of the city, so it's important heritage that we preserve," she said.
Today Hong Kong banknotes come in denominations of up to HK$1,000.
A refreshed series, announced by the Hong Kong Monetary Authority last year, will feature views of the city's financial centre and yum cha, a Cantonese phrase that means going out for dim sum, a popular weekend family activity.
The new gold HK$1,000 note released last December shows the financial centre while the new brown HK$500 note released in January shows the Hong Kong Global Geopark.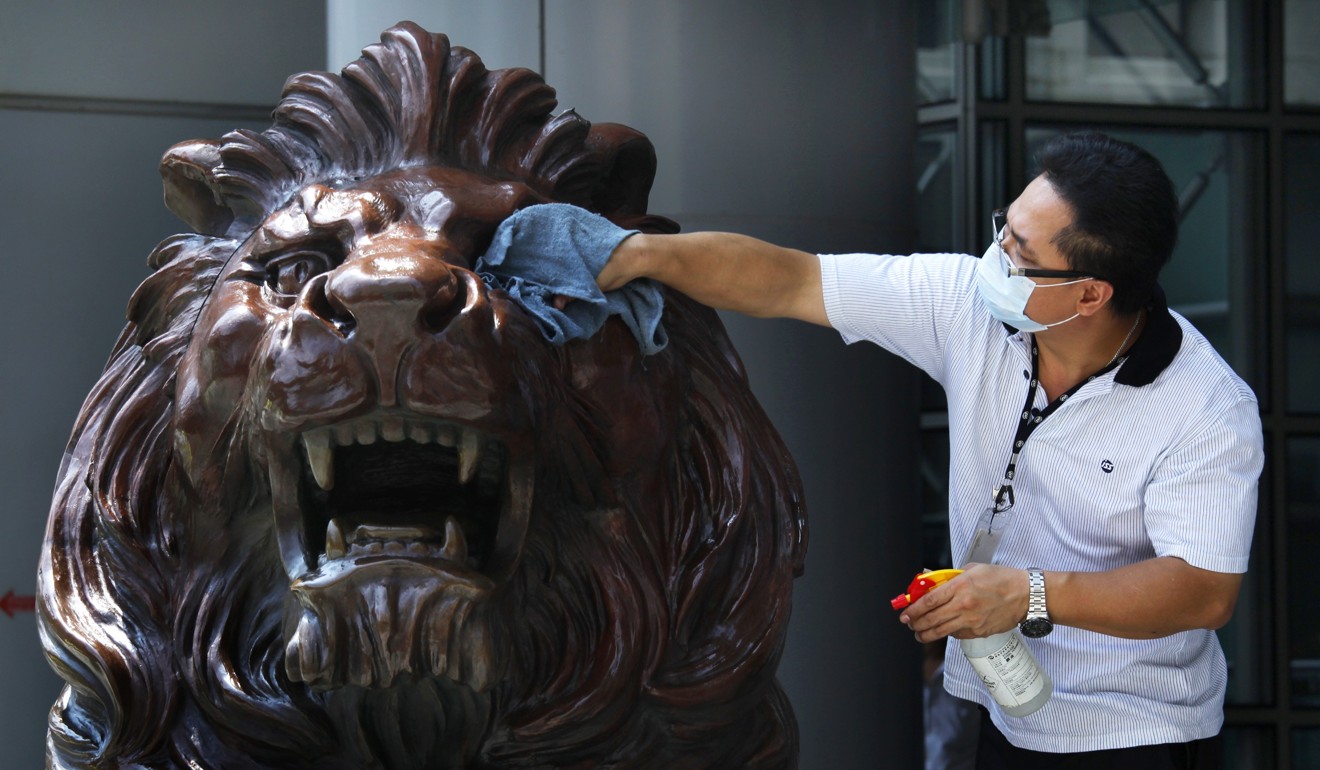 New versions of a red HK$100 note and blue HK$20 note will be released later this year. 
According to the Monetary Authority, the total value of currency in circulation rose by 34 per cent over the past three years.
"While it might be hard to quantify the impact of e-payments on currency issuance, it is believed the increasing economic activity will drive up both the amounts of e-payment and currency issuance," a spokesman for the authority said.
For Tam, that means the joy of cash lives on.
This article appeared in the South China Morning Post print edition as: While cash remains king, notes will tell the stories of the city and the people