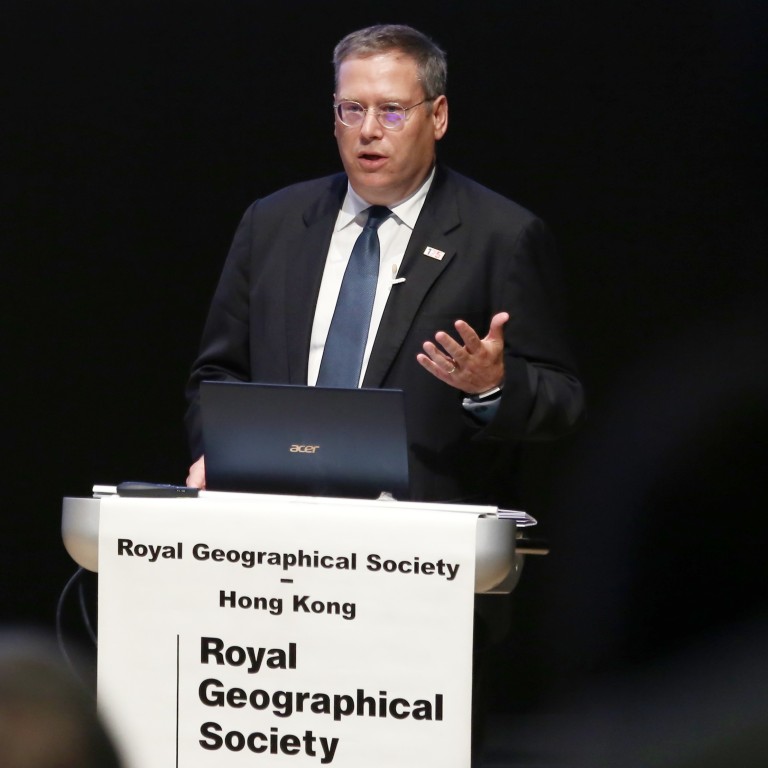 Differential treatment for Hong Kong will continue even though city is stuck in middle of US-China trade war, consul general Kurt Tong says
Washington will honour its Hong Kong Policy Act while city remains a special administrative region of China, envoy says
Under policy, trade tariffs against mainland China do not automatically apply to city
The United States' top envoy in the city said on Wednesday Hong Kong would continue to enjoy differential treatment under an existing policy even though it was caught in the crossfire of the
US-China trade war
.
Washington would honour its Hong Kong Policy Act while the city remained a special administrative region of China, consul general Kurt Tong said.
Under the policy, trade tariffs against mainland China do not automatically apply to the city.
Tong said the next two days would be crucial for the two countries as a fresh round of talks would take place in Beijing with a focus on opening up the mainland Chinese market in a fair and reciprocal manner.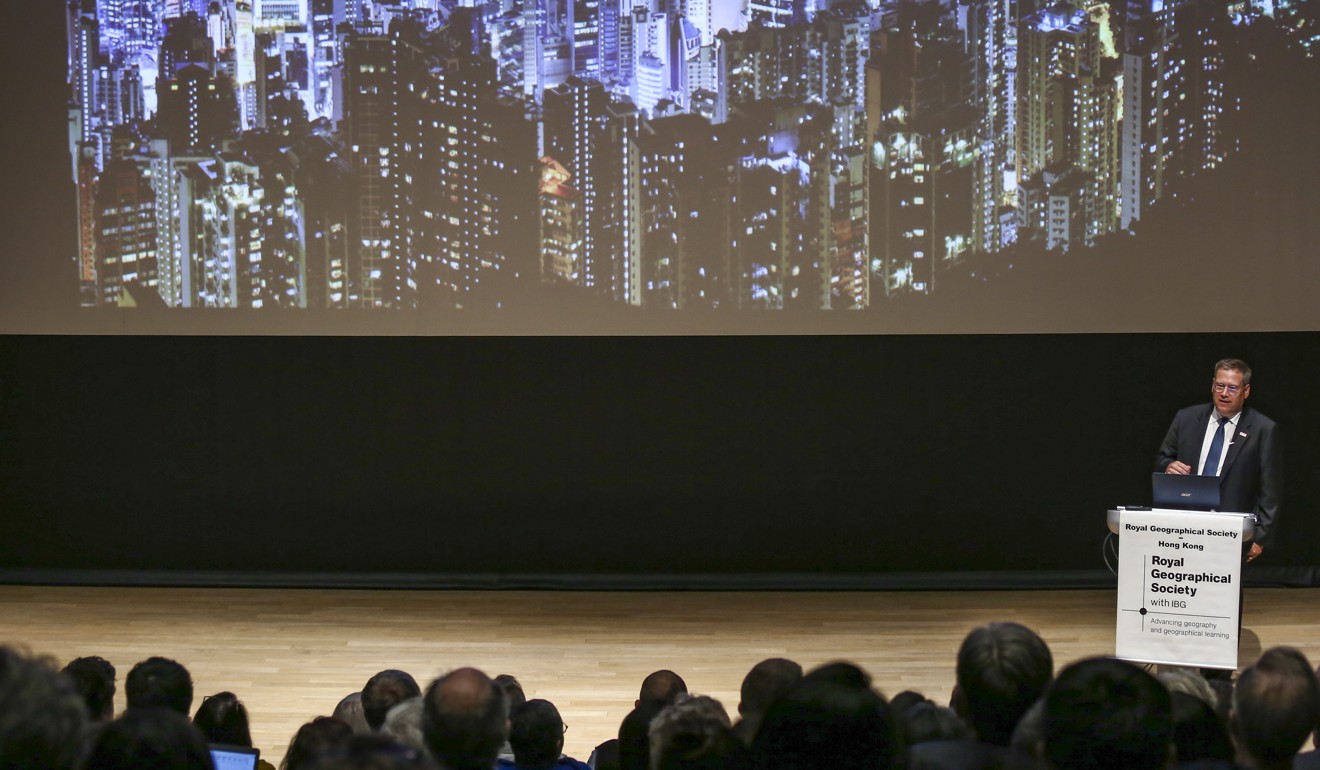 "As long as it is a special administrative region of China, the US will treat Hong Kong as a special place under the law which allows it to make some differentiations in how we apply US laws to residents of Hong Kong and Hong Kong's economy," Tong said, during an event to mark the country's 175-year diplomatic history in the city.
"There is a significant round of talks starting from tomorrow to Friday … hopefully there is a successful resolution."
The city's special legal status was called into question in November when a congressional report recommended a review of the Hong Kong Policy Act arrangement.
Despite the policy, Hong Kong's open economy has felt the chill of the trade war.
"Although the negotiations have had tensions, there is some impact on Hong Kong's economy," Tong said.
"Primarily, people are just concerned about the situation and the impact on investments."
The clock is ticking on the 90-day trade war truce – which ends on March 1 – agreed between President
Xi Jinping
and his US counterpart
Donald Trump
in December.
Washington and Beijing are working towards a trade deal, with signs of goodwill from China on the horizon.
The deal aims to avoid 10 per cent tariffs that Washington imposed last September on US$200 billion worth of Chinese goods rising to 25 per cent – a level mainland suppliers and Hong Kong traders would find hard to bear.
In December, Hong Kong's re-exports fell a worse-than-expected 5.8 per cent to HK$339.9 billion (US$43.7 billion) and imports dropped 7 per cent to HK$391.2 billion from the same month in 2017. Including domestic exports, total exports jumped 7.3 per cent in 2018 while imports grew 8.4 per cent.
The US was Hong Kong's second largest market for exports of goods and services last year.
About 43 per cent of the city's total trade consisted of re-exports going between the US and China, with trade and logistics accounting for about 20 per cent of Hong Kong's economy.
The US diplomatic presence in Hong Kong dates to 1843, but it had an unfortunate beginning. It first consul, Thomas Westbrook Waldron, died 10 months into the job in 1844 after catching cholera in Macau and was buried there.
The consulate was originally in the HSBC building in Central but moved to where it is now on Garden Road.