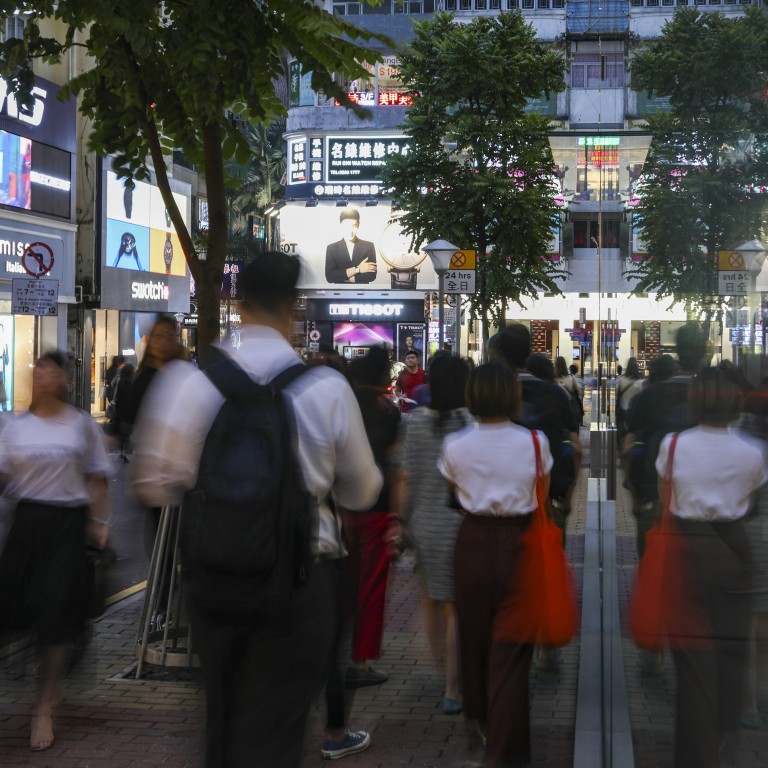 Hong Kong protests hit city where it hurts – in the wallet
Analysts say extradition bill protests have soured our appetite for spending, and escalation could hit city hard
Still licking its wounds from the US-China trade war, retail sales suffer as senior economist paints gloomy picture of future
Hong Kong's ongoing political unrest has soured shoppers' appetite for spending, damaging retail sales and adding to the city's economic woes, analysts have said.
And any further escalation could potentially drive tourists away and reduce local shoppers' desire to spend, analysts, retailers and shoppers whom the Post talked to have warned.
"The overall picture is gloomy," said Hong Kong General Chamber of Commerce senior economist Wilson Chong Sze-kit of the consumer spending outlook. "If the political tensions continue or escalate, they could take a bigger toll on retail sales, by straining consumer sentiment of local households, as well as pushing tourists towards other destinations."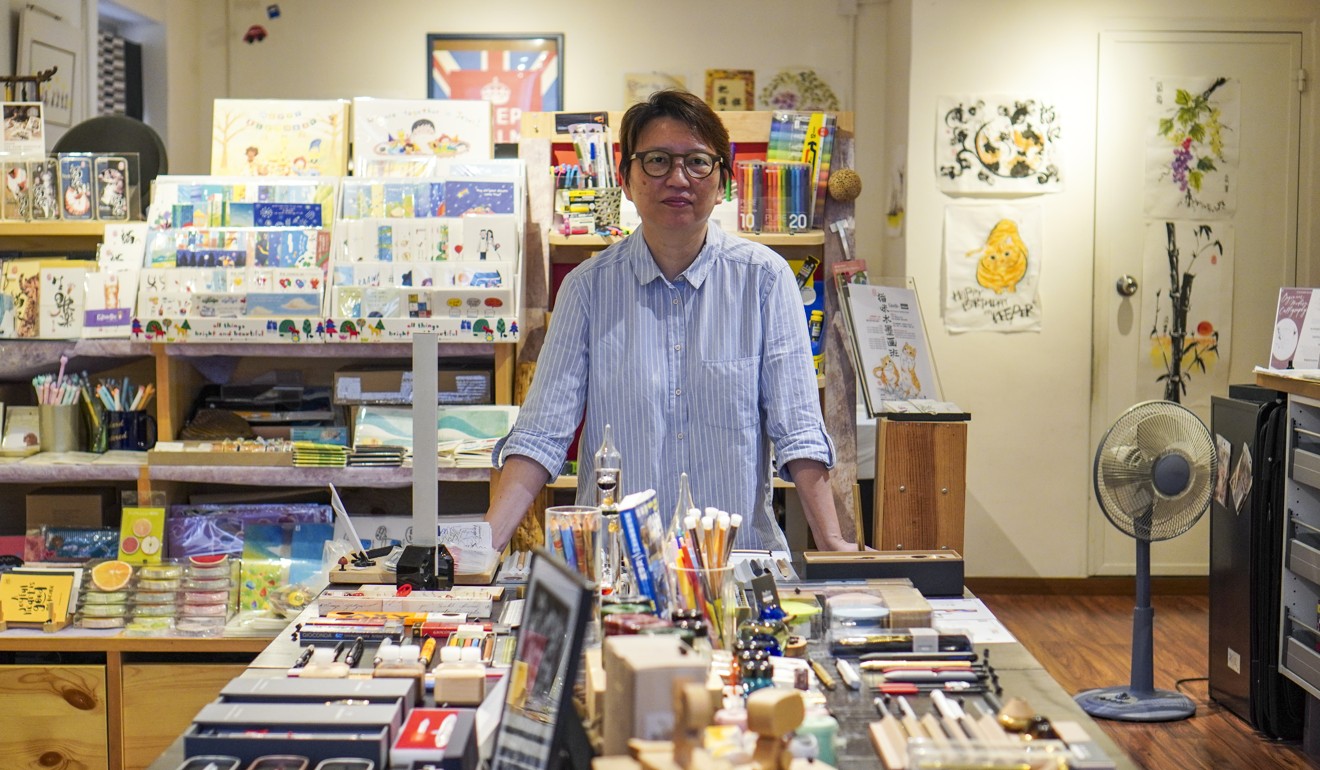 Since June, public reaction to the controversial legislation has sparked several rounds of protests involving hundreds of thousands of people.
Some young protesters besieged police headquarters in Wan Chai, blocked roads in Wan Chai and Admiralty, and even vandalised parts of Legco.
Among other things, protesters have demanded Lam drop the bill completely, and order an inquiry into the alleged use of excessive force by police during clashes with protesters on June 12.
In the past month, Causeway Bay, Admiralty and Wan Chai have been at the centre of the disruptions.
Pauline Wong, who owns The Tree stationery and gift shop on Matheson Street in Causeway Bay, said its daily income had dropped by between 50 and 70 per cent since July 1, with takings at less than HK$300 (US$38).
"The mood to shop nosedived after the storming of Legco," she said. "I feel the oppression and tension on the streets, and heart break at the rift in society."
Troubled by the poor business and a monthly rent of HK$22,000 (US$2,800), Wong hopes protesters minimise the inconvenience caused to the public when pursuing their demands.
"The trade war was bad enough, but the protests are even worse," Wong said. "The government should urgently open a dialogue with protesters to resolve the conflicts, whereas society should listen more and judge less."
Hong Kong retail sales dropped four months in a row at 1.3 per cent in May year on year, with the government blaming it on the dispute between the United States and China. The decline was 1.8 per cent in the first five months of this year.
Mariana Kou, head of China education and Hong Kong consumer research at investment group CLSA, believes June's retail sales could fall as much as 10 per cent from the same time last year.
"June could be very tough, considering the protests and business disruptions," she said.
This is despite the fact tourist arrivals bucked the downward trend, jumping 19.5 per cent in May or 14.9 per cent in the first five months of this year, compared with the same period in 2018.
However, Chong said a change in the spending habits of tourists, and the continuous depreciation of the yuan against the Hong Kong dollar meant bad news to retailers. The senior economist pointed out that mainland visitors, who accounted for nearly 80 per cent of the city's total number of tourists, spent a bigger proportion of money on dining and accommodation than shopping compared with 10 years ago.
For example, sales of jewellery, watches and clocks, and valuable gifts – a yardstick for spending by mainland tourists and which contributes one-sixth of the city's total retail sales – declined 2.7 per cent in May year on year.
A 40-year-old teacher from Xinjiang, who claimed to be a member of the Communist Party and would not give her name, returned to Hong Kong with her husband and six-year-old daughter for a four-day holiday on July 1.
She said she spent about 20,000 yuan (US$2,900 or HK$22,600) for this trip, "significantly" less than her last visit in 2010.
"We wanted to do more sightseeing, so we went to Disneyland, the University of Hong Kong and some museums," she said. "We wanted to see the flag raising on July 1, but were so disappointed that we could not even get close to the Golden Bauhinia Square [where it was held]."
The day marked the anniversary of the city's 22nd anniversary of handover to China's sovereignty, but the flag raising was broadcast to government guests indoors for the first time since 1997 to avoid clashes with protesters.
"I heard about the recent protests," she said. "The 'one country, two systems' principle is good, I do not understand why Hong Kong people complain about it."
Even taking the recent political unrest into account, American credit-rating agency Moody's on Friday reaffirmed the city's "very strong" Aa2 rating.
The recent large-scale protests were "checks and balances" to the autonomy given to Hong Kong under the one country, two systems policy, it said.
Moody's predicted that Hong Kong's economic growth would slow to 2.3 per cent this year, from 3 per cent last year, before improving to 2.7 per cent in 2020.
In the first quarter of this year, Hong Kong's gross domestic product slowed to 0.6 per cent growth, the weakest in a decade.
Additional reporting by Kanis Leung