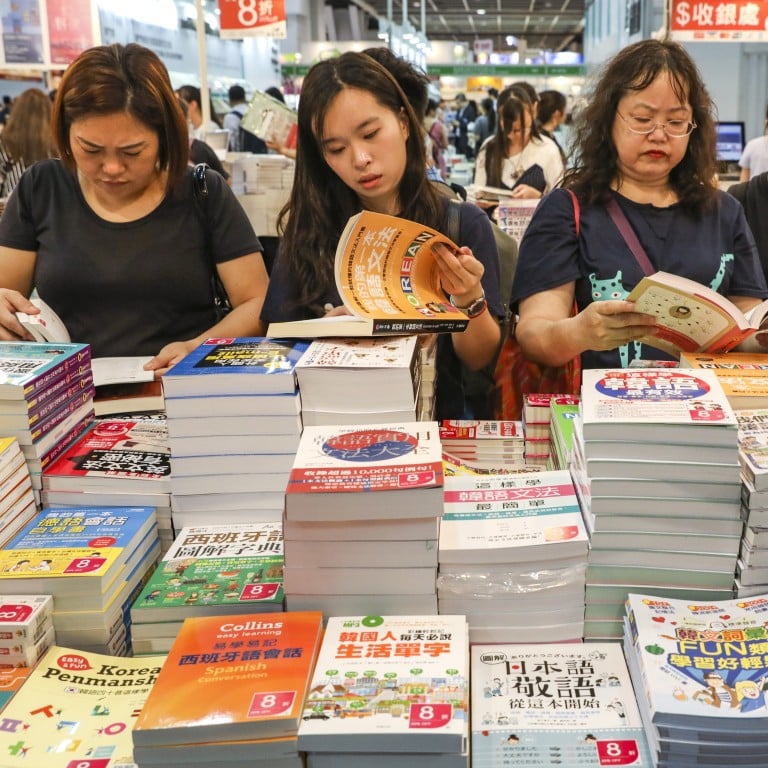 Hong Kong's annual book fair blasts off with science fiction theme and extradition protests as political backdrop
Fire and Blood by George R.R. Martin is early hit at 30th annual book fair – as well as Freedom Is, a collection from the extradition movement
Event registered 686 exhibitors this year, up from 680 in 2018
Hong Kong's annual book opened on Wednesday, with readers on hand to hunt down their favourite material from science fiction and politics, to travel and cooking.
The book fair,
one of the world's largest, is expected to run for seven days at the Hong Kong Convention and Exhibition Centre in Wan Chai. The book fair registered 686 exhibitors this year, up from 680 in 2018.
The theme for this year's event is science fiction, with a sought after title being
Fire and Blood
by George R.R. Martin, the creator of the immensely popular fantasy
drama
Game of Thrones
.
"Game of Thrones just finished its last season and although many people may be disappointed with the ending of the series, readers may still be interested to know what happened 300 years before the Game of Thrones began," said Vincent Yiu, operations and merchandising manager of Confidence Services Centre.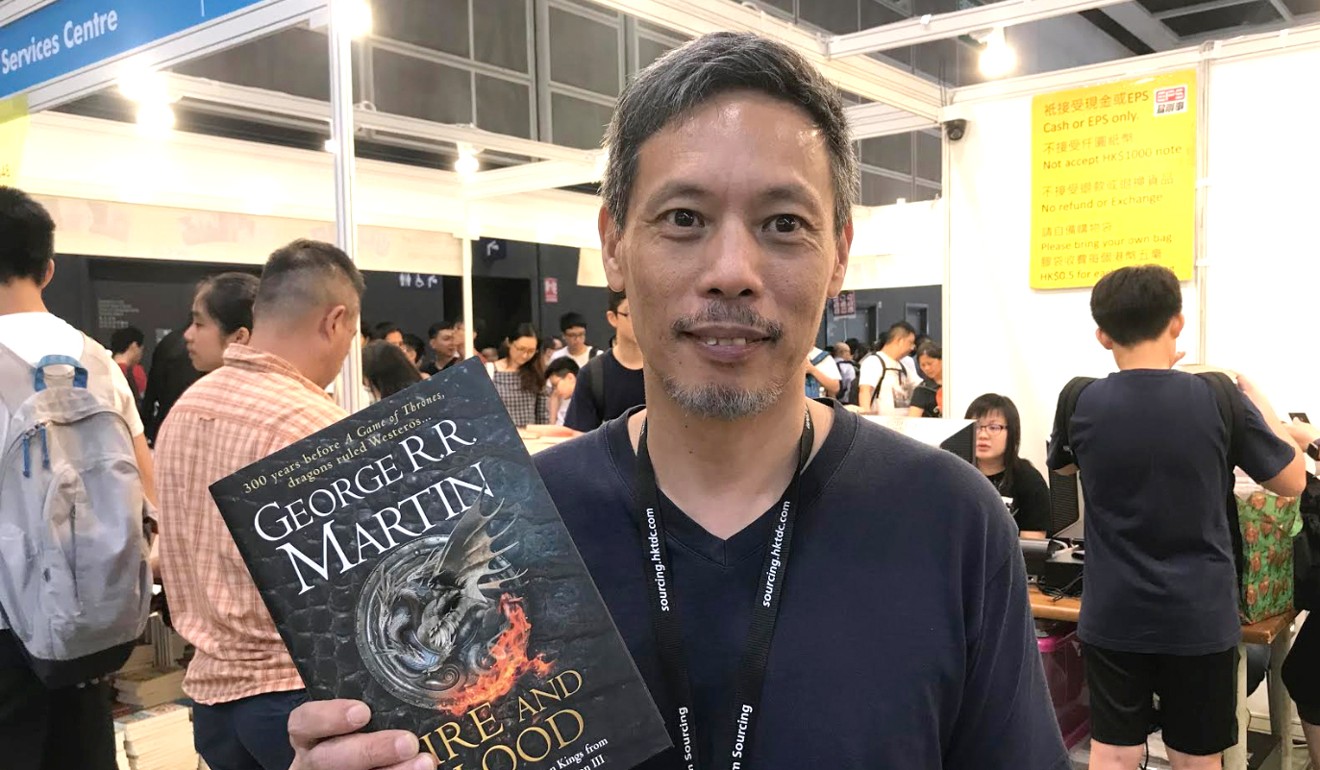 Fiction remains a popular genre at this year. A Lonely Game by renowned local novelist Lam Wing-sum explores how the realities of cosmetic surgery drives some people to loneliness as it challenges notions of artificial beauty.
Grandpa's Kitchen 3
is for readers looking for some authentic Cantonese recipes as explained by television personality
Steve Lee Ka-ding
. Lee was well known as a stuntman and actor before he became a celebrity chef in a television programme called
The Ahistoric Grandpa Cooking Show
.
"What's special about this is that there are some special recipes passed on from Lee's older family members," said Alex Lai, sales and marketing manager of Wan Li Book Company Limited.
"These recipes are also suitable for pregnant women and children," he said, pointing to some classic Cantonese dishes such as clay pot rice and herbal soups.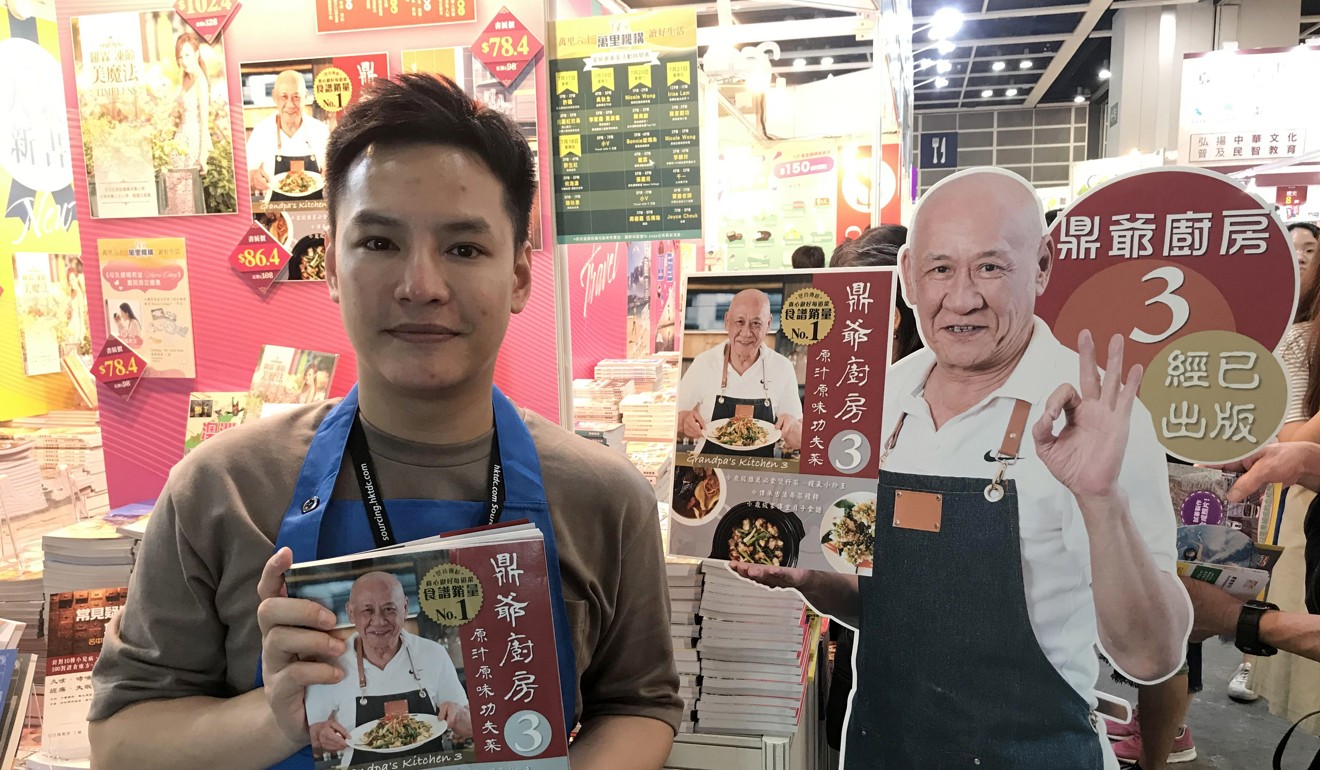 Lai also recommended
Authentic Tokyo! Japan's Hidden Secrets by Chan Mei Ling
by Hong Kong singer and actress
Agnes Chan Mei-ling
, who has lived and worked in Japan since the 1970s.
"This book can transport readers to different parts of Japan, because Chan has been living there for so many years. She knows the hidden spots that many don't know about," said Lai.
"It's good for people who want to bring their families to travel in Japan, but who are not sure where to begin."
Freedom Is
, a compilation of stories from the
extradition movement
, is sure to be a hit with Hong Kong's protest crowd. More than 500 copies sold on the first day of the fair and more than 1,000 had been ordered.
"I bought this book because I want to educate my son in understanding the political situation and for him to treasure the current freedoms Hong Kong has," said Winsome Leung, a 40-year-old mother with an 11-year-old son.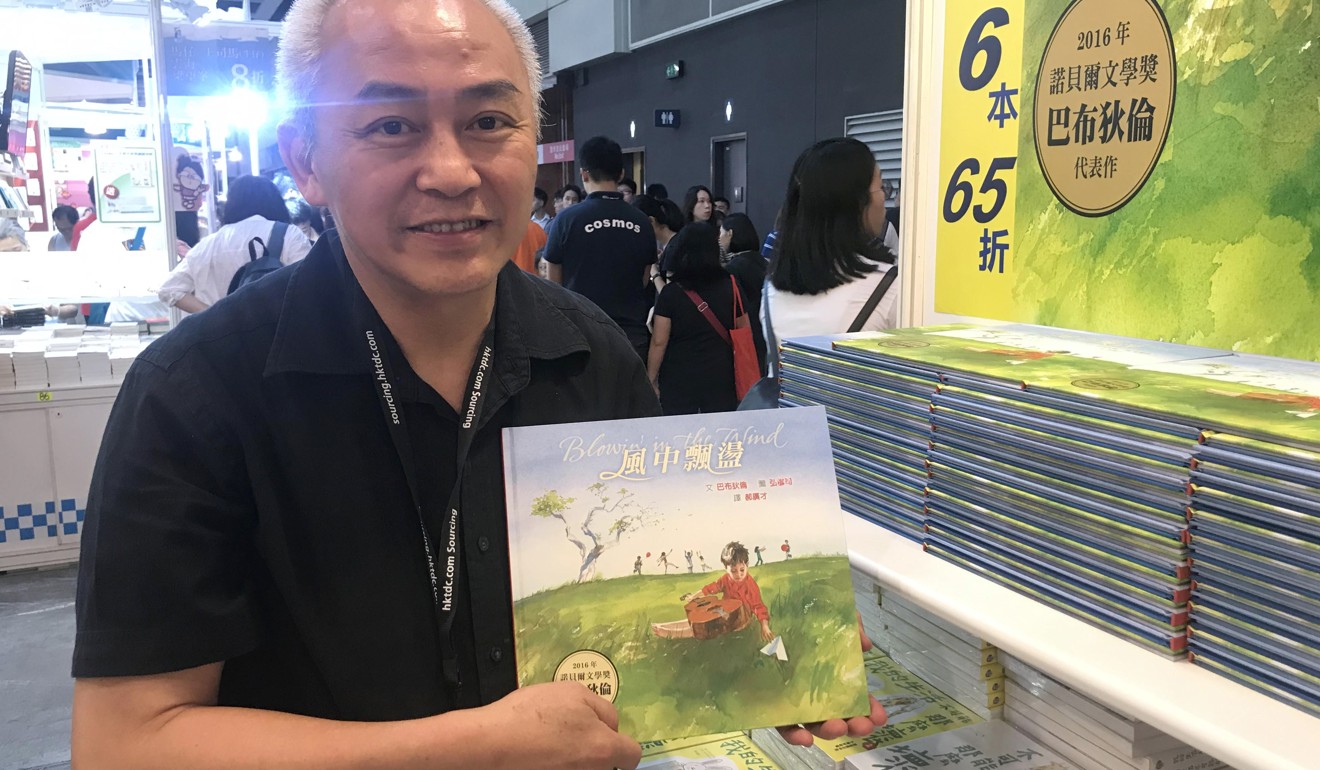 Another reader, Tse Man-kit, a 47-year-old investor, bought Freedom Is and some other pro-democracy political books.
"It's a rare chance for me to find books like these. I think they are good for young people to learn more about this issue," he said.
For young children, Alexander Chan, deputy general manager of Cite (H.K.) Publishing Group Limited, recommended the Chinese adaptation of
Blowin' in the Wind
, a song written by American
singer-songwriter Bob Dylan
in 1962.
Accompanied with many colourful illustrations, the Blowin' in the Wind book presents the lyrics in both English and Chinese, and touches on topics such as peace and freedom.
"The illustrations are very pretty, which attracts children's attention," he said. "It suits children from three to five years old."