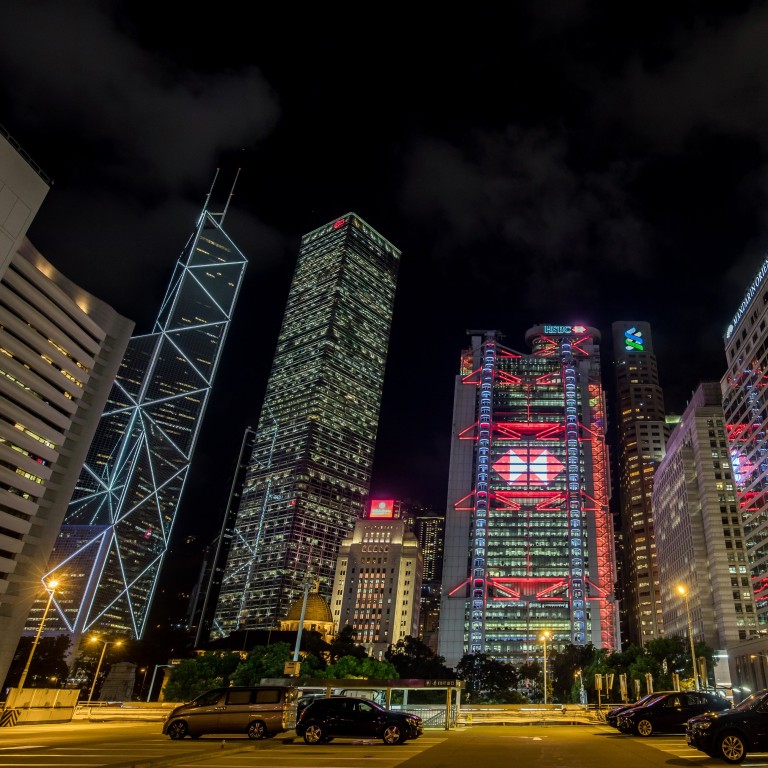 Hong Kong still heading for recession even with relief measures announced to counter slowdown and turmoil, economists warn
Finance chief Paul Chan unveiled HK$19.1 billion worth of measures for enterprises and residents, saying they could help boost the economy by 0.3 per cent
But economists remain pessimistic about the city's economic outlook
Hong Kong will not be able to avoid a recession this year despite the financial chief's basket of help measures to shore up the struggling economy amid the downturn and political turmoil, economists say.
Financial Secretary
Paul Chan Mo-po
on Thursday announced HK$19.1 billion (US$2.43 billion) worth of relief measures for enterprises and residents, saying they could help boost the economy by 0.3 per cent.
Warning of a possible recession in the current July-September quarter, he downgraded the government's gross domestic product (GDP) growth forecast for the year to anywhere between 0 and 1 per cent, from 2-3 per cent previously.
"The situation we are in now is like the typhoon No 3 signal has been hoisted and the typhoon is heading towards us," Chan said. "We need to get prepared before it gets worse."
He warned that the city could slip into a technical recession in the current quarter if GDP fared worse than in the second quarter, when it shrank by 0.3 per cent from the first quarter.
The relief measures, equivalent to almost half the one-off measures in the 2019-20 budget announced in February, come at a time when Hong Kong is reeling from the combined effect of the escalating
US-China trade war
and internal political and social unrest.
Despite the extra budget measures, economists interviewed by the Post remained pessimistic about the city's economic outlook.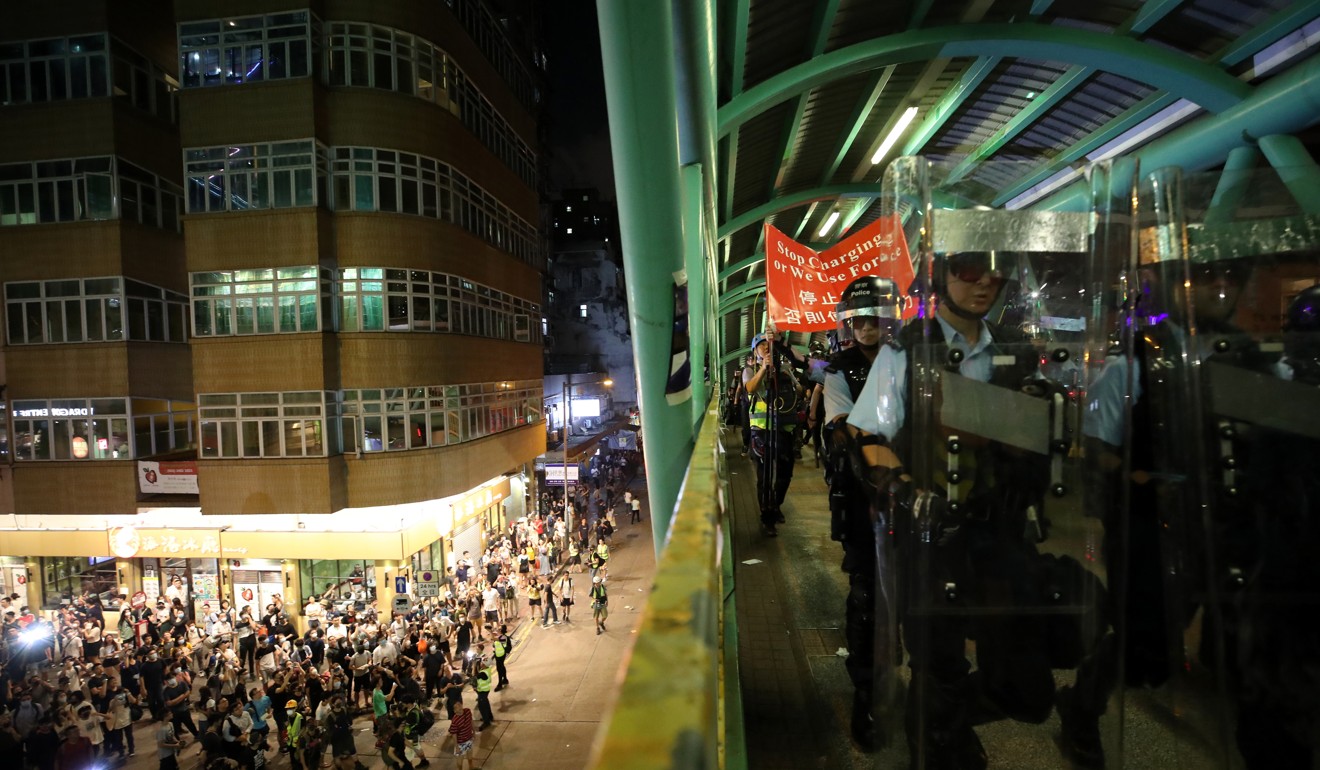 "We will definitely be in a recession in the second half of this year, most of the macroeconomic data has been worsening since July," said Iris Pang, Greater China economist of ING Banking Asia.
"The relief measures are not sufficient to prevent the economy from slipping further."
Her forecast is that growth will slow to 1.4 per cent, compared to the 3 per cent rise in 2018.
The government's measures for enterprises include waiving 27 groups of government fees and charges; reducing rents for most short-term tenancies of government land for community and business use; implementing a fee review moratorium on government fees and charges; and further enhancements to two government funds on branding, upgrading, domestic sales, and export marketing.
There are seven measures to ease people's burdens, including a further reduction in salaries tax for 2018-19 from 75 per cent to 100 per cent while retaining the ceiling of HK$20,000. About 1.43 million taxpayers will benefit from the move, which will cost the government HK$1.84 billion in revenue.
Pang doubted that Hong Kong exporters could make good use of the measures as many dared not to take orders given US President
Donald Trump
's fickle trade policies.
Hong Kong's exports dropped 9 per cent year on year in June.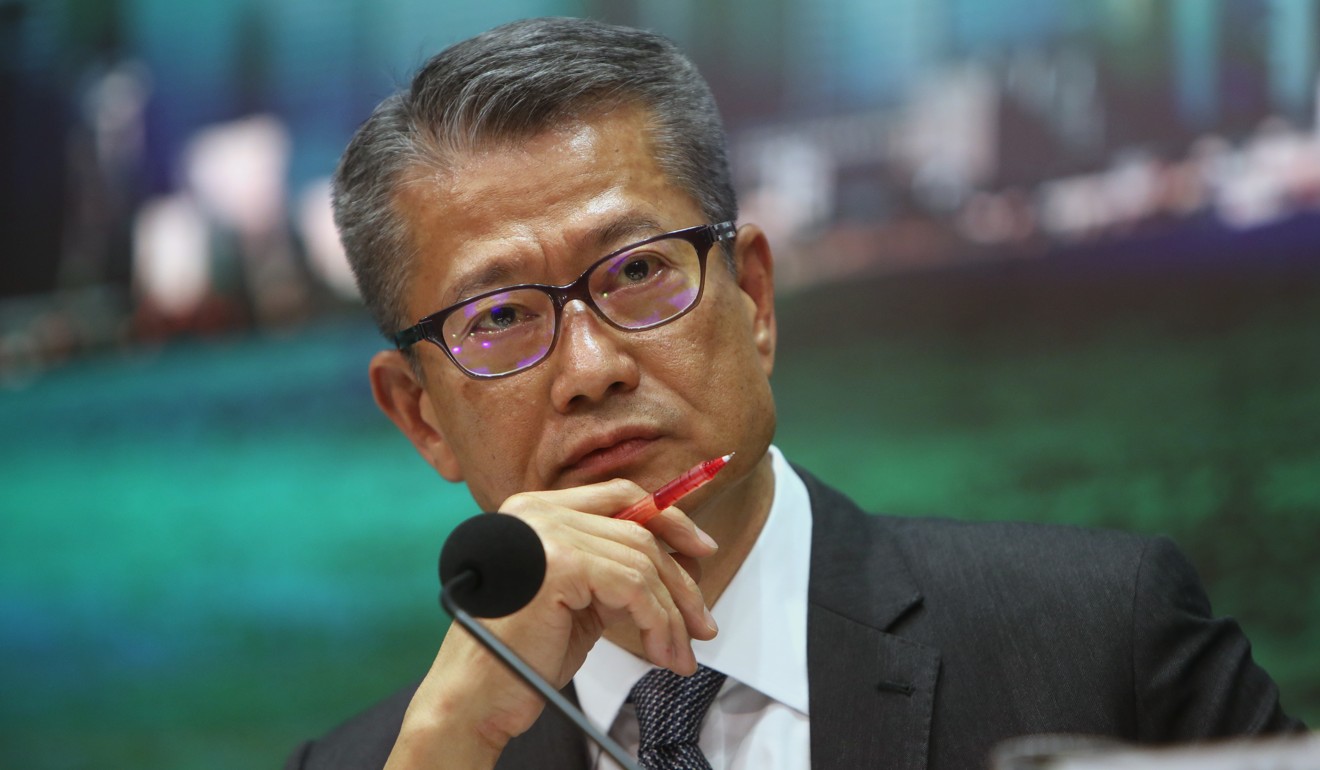 Bank of East Asia chief economist Paul Tang Sai-on, who expects the economy to expand by anywhere between 0.5 and 1 per cent this year, said the measures will help industries, especially tourism, and ease some of the city's economic pains.
"The tourism industry has abruptly rolled downhill within a short period of time, which is worrying," he said. "The airport, which was disrupted by protesters for six days with flights cancelled two consecutive days earlier this week, greatly disrupted leisure and business travellers."
Secretary for Commerce and Economic Development Edward Yau Tang-wah said on Wednesday that tourist arrivals slumped 33.4 per cent in the second week of August year on year, declining further from a 31 per cent decrease in the first week of the month.
General Union of Hong Kong Tourism Services Industry Employees chairman Roy Ko Chun-kit welcomed the measures, which he said could help subsidise the training of workers and raise their competitiveness.
Pang said the government might want to win back some lost confidence from the public through its budget sweeteners, but appeared not to address the needs of protesters, who are mostly younger people.
"What most younger people need is hope for the future, and housing is still one of the biggest, underlying reasons for their discontent," she said.
"The government should have offered plans or promises to shorten the waiting time for public housing and raise the number of public flats available."