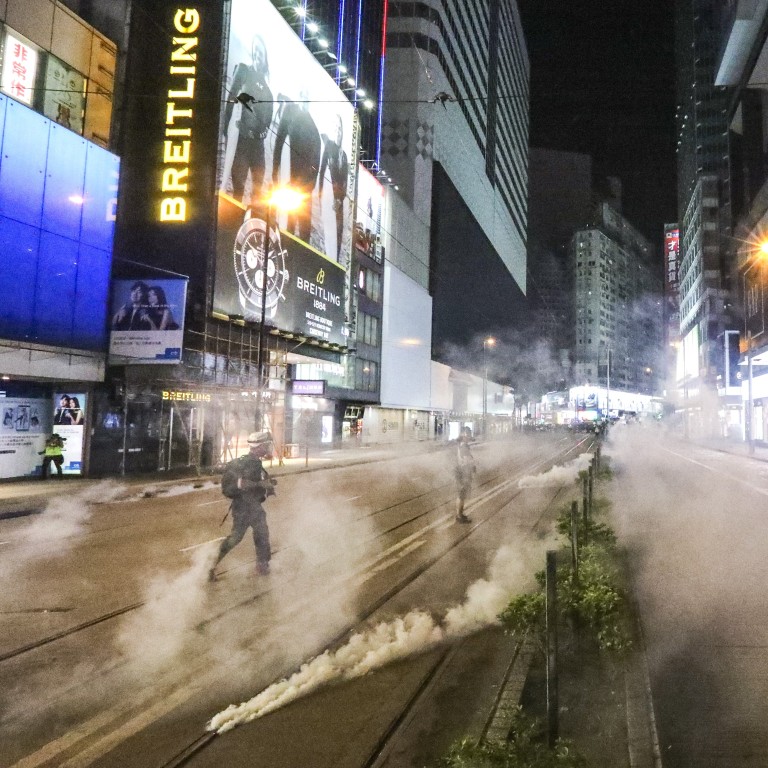 Hong Kong tourism suffers worst downturn since Sars outbreak in 2003 – arrivals down 40 per cent in August over protest crisis
Damage to tourism, one of the four pillar industries, sends shock waves through local trades from catering to hotels and retail
Shocking scenes of emptiness at Disneyland and Ocean Park – with malls and shopping districts also feeling the pinch
Hong Kong's tourism industry has suffered its worst downturn in more than a decade, with street protests decimating August arrival numbers and driving visitors from popular destinations such as Disneyland and Ocean Park.
Tourist arrivals fell nearly 40 per cent in August from the same time last year, Financial Secretary Paul Chan Mo-po posted on his blog on Sunday. That drop is the biggest year-on-year monthly decline since 2003 – during the severe acute respiratory syndrome (Sars) outbreak – and follows a 5 per cent drop in July.
Hong Kong's pro-democracy protests, triggered by a controversial extradition bill, have entered their 14th week and show no signs of easing.
Protesters have forced the airport to close for two straight days, set fires in the streets across the city, and trashed dozens of railway stations.
The damage to tourism, one of the four pillars of Hong Kong's economy, has sent shock waves through local industries from catering to hotels and retail.
"We have suffered a huge blow from the protests," said Wong Ka-ngai, chairman of the Hong Kong Tour Guides General Union, which represents some 3,200 out of the 6,000 tour guides in the city.
Wong estimated that only one-tenth of the tour guides his union represents were able to generate a profit in August. Tour guides are usually self-employed, he said, and depend on commission from tour groups as income.
In past years, however, tour guides could make as much as HK$30,000 (US$3,800) a month during the July and August busy season, according to Wong. Some tour guides have chosen to temporarily stay with their relatives in mainland China to save on living expenses. Others have had to cut down on going out, he said.
"The most worrying thing is that we are not seeing any signs of a recovery … September will be a painful month," he said.
Hotels are also struggling to stay afloat – even with aggressive price cuts.
Occupancy rates across the city have plunged below 50 per cent, from over 90 per cent in the past, according to Yiu Si-wing, a legislator representing the tourism industry and the chairman of China Travel Service (HK).
Yiu estimated that room rates had declined by 40 per cent from normal levels. A room at the Ibis hotel in Sheung Wan this week cost as little as HK$550, according to online booking websites. As a rule, the same room would be at least HK$1,000.
"The biggest problem is not price or marketing, but that people have lost confidence [in travelling to Hong Kong]," Yiu said.
Visitors in recent weeks have reported stunning scenes of emptiness at Disneyland and Ocean Park, two amusement parks usually swarmed by tourists and locals alike.
Almost two-thirds of seats at food courts and restaurants were empty during lunch time on Thursday at Disneyland, Asia's most expensive theme park by ticket price. Several smaller food shops were closed.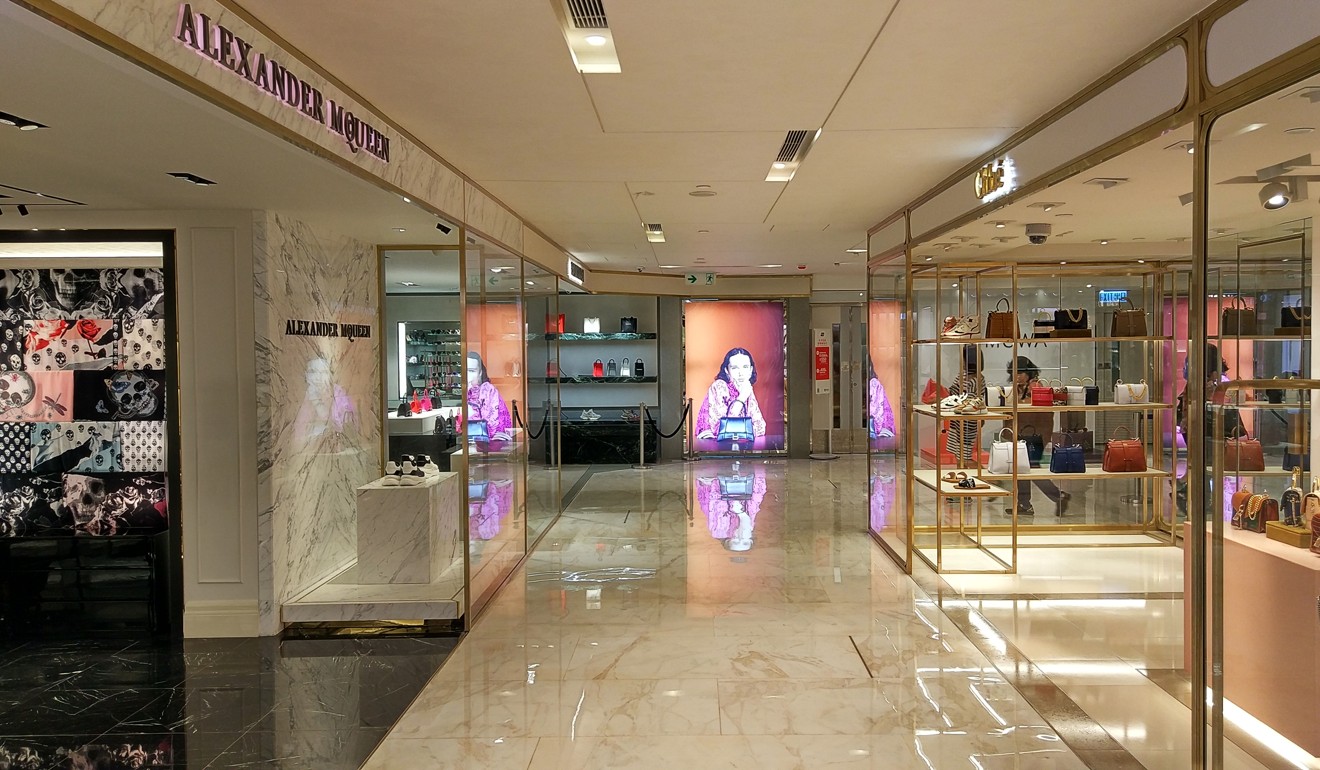 People had to queue up for only a few popular attractions, with many having no wait time at all.
At Ocean Park, large tour groups of mainland Chinese made up only a small portion of the crowd, probably less than 20 per cent, according to Doug Fuller, a Hong Kong resident who went on Saturday.
But mainland tourists normally account for 40 per cent of all visitors, according to Ocean Park figures.
Ko Chun-kit, chairman of the General Union of Hong Kong Tourism Services Industry Employees, said declining ticket sales at theme parks was a "direct result of shrinking mainland tour groups".
A Disneyland spokeswoman declined to provide attendance figures for recent months, saying the park would release figures "at an appropriate time".
Ocean Park's July and August visitor numbers plunged 26 per cent from the same period last year, according to senior public affairs manager Cindy Chan.
The sharp drop was mainly a result of declining inbound tourists, as local attendance held steady, she said.
"To counter the decline in tourist arrivals, the park is actively promoting its seasonal events and entertainment experiences to drive local attendance," Chan wrote in an emailed reply.
The efforts included a collaboration involving popular cartoon characters Line Friends for special events over Halloween, she said.
Restaurants are also under pressure to attract customers. Greenland Spicy Crab in Tsim Sha Tsui, which is famous for the local seafood dish, cut prices by half in September for as many as 30 dishes.
Scenes at Hong Kong's iconic shopping districts were also dismal.
A saleswoman at a Japanese luxury store in Sogo mall, who declined to be named, told the Post on Monday afternoon that she had not made any sales that day.
The Causeway Bay shopping area was the site of clashes between police and protesters on Sunday and rounds of tear gas were fired.
During lunchtime on Monday, the second floor of Sogo had only a handful of shoppers. Most stores were empty.
"Usually we'd have one or two sales by now, but in the past few months it has been very quiet," the saleswoman said.
Shelly Huang, a university student from Xiamen, mainland China, was window shopping in Sogo. She had taken the high-speed rail to Hong Kong for a medical appointment and had not made any purchases.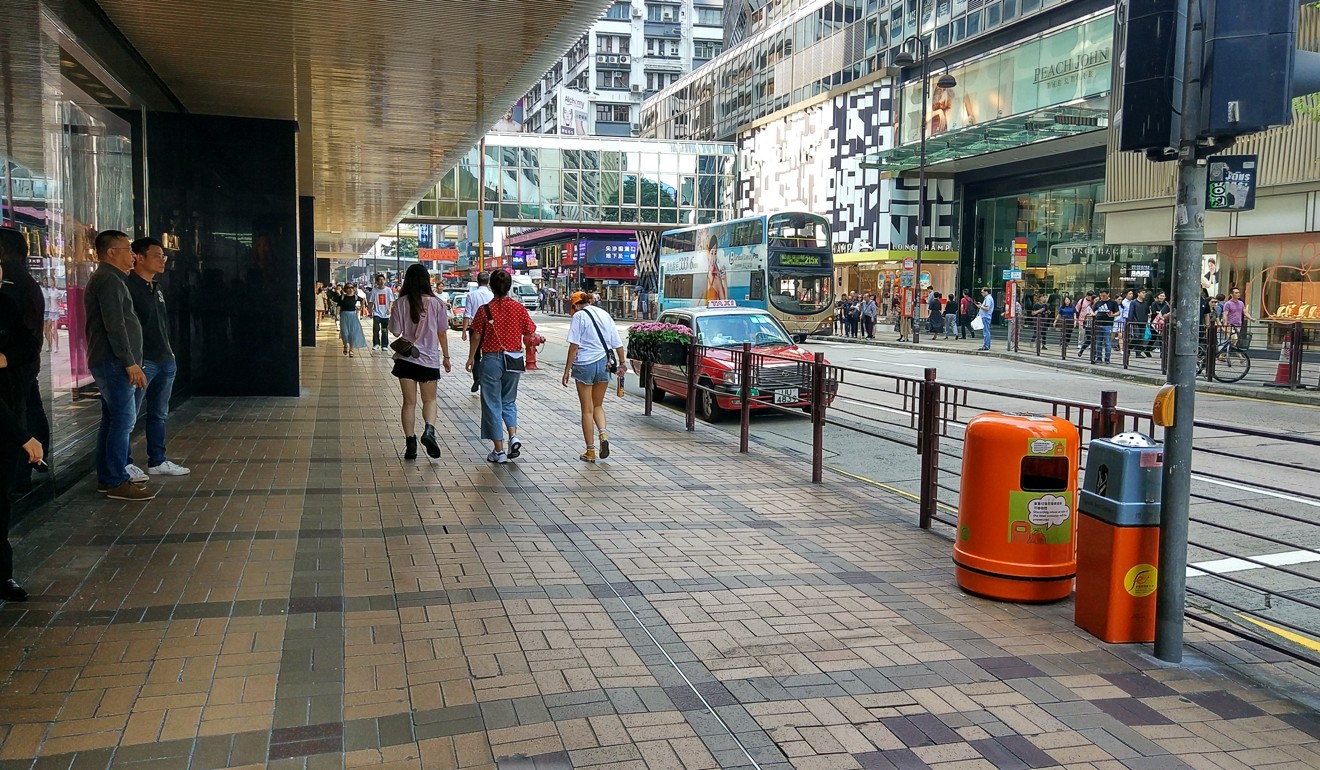 "I would not have come to Hong Kong if I didn't have to make my appointment. I scheduled it in April, before the protests started," she said.
Harbour City, a shopping centre in Tsim Sha Tsui usually filled with mainland tourists, was largely quiet on Monday afternoon.
Sales clerks at a jewellery store said footfall had dropped significantly in recent months.
Canton Road outside the mall was also much quieter than usual, with few tourists dragging suitcases behind them. Most of the foot traffic appeared to be office workers or local families with young children.