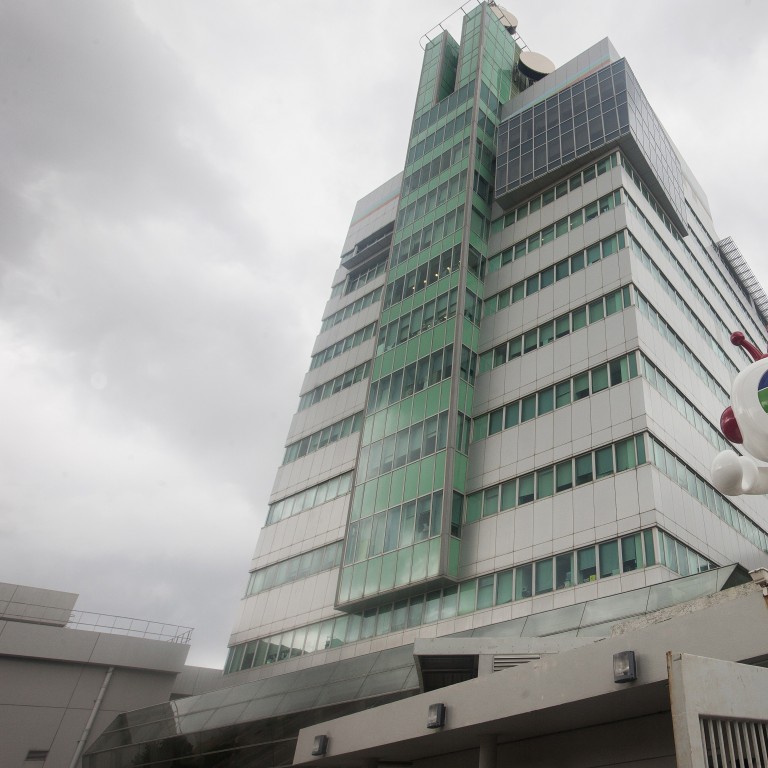 Hong Kong's biggest free-to-air broadcaster TVB to lay off 350 employees to cut costs amid protests, recession
Group CEO Mark Lee says advertising, television broadcasting, newspapers and other media have been adversely affected by ongoing protests
Source says TVB chairman Charles Chan is expected to step down in early January next year
Hong Kong's dominant free-to-air broadcaster Television Broadcasts Limited (TVB) is trying to cut heavy losses after months of
anti-government protests
by laying off 350 employees, or 10 per cent of its workforce, while a management reshuffle at the top is also expected.
In an internal statement sent to its staff on Monday, TVB group CEO Mark Lee Po-on quashed rumours the loss-making company would axe some 1,000 employees, but revealed that the figure would be 10 per cent of its workforce, excluding artists.
The broadcaster slipped into the red for the first time in a decade last year, recording a net loss of HK$199 million (US$25.5 million) compared with a profit of HK$243.6 million in 2017, due to a write-off on bond holdings issued by Chinese theatre operator SMI Holdings Group.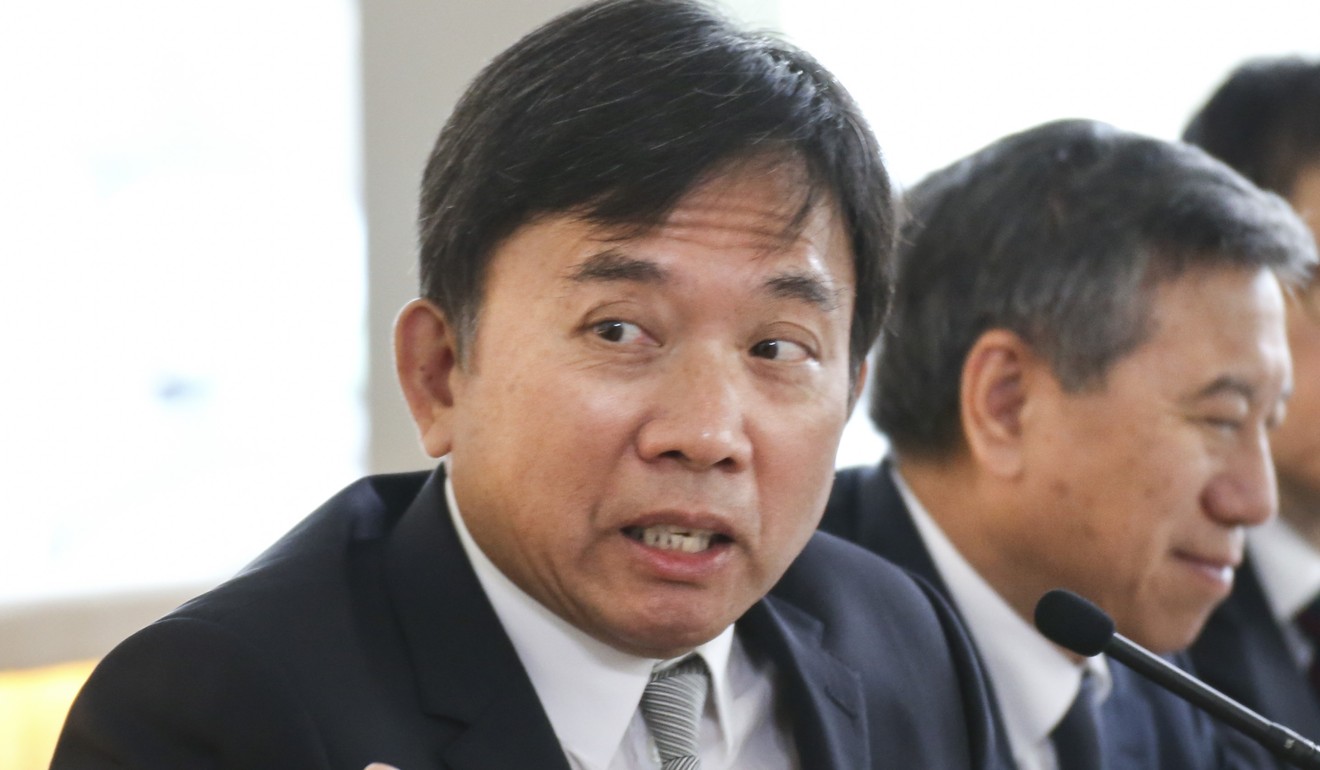 A source familiar with the situation said TVB chairman Charles Chan Kwok-keung was expected to step down in early January next year after the US$106 million loss arising from the investments was revealed in May.
Last year, TVB was forced to write off HK$500 million from its exposure to the default of the secured and unsecured bonds it bought earlier in the year.
About four months after the broadcaster's purchase, SMI's financial troubles surfaced with HK$300 million outstanding in salaries and cinema rents and 150 million yuan (US$21.7 million) for unpaid licensing fees.
SMI is a Hong Kong-based producer and distributor of movies and television dramas and one of the two major shareholders of cinema operator Chengdu Runyun Culture Broadcasting.
Francis Lun Sheung-nim, CEO of brokerage GEO Securities, said Chan should already have stepped down for the investment blunder. "It is long overdue," he said.
A TVB spokeswoman said any change in directors would be announced in accordance with listing rules.
Lun said the prospects for electronic media remained difficult, partly because of competition from the internet.
TVB's Lee said the company's lay-offs were the result of a re-engineering of certain parts of the business process to improve efficiency, amid uncertainty brought about by anti-government protests and the
recession
.
Figures released earlier showed the economy in the third quarter shrank 3.2 per cent from the previous quarter, which had seen a drop of 0.5 per cent.
Lee said advertising, television broadcasting, newspapers and other media did not escape unscathed from the protests, which have dragged on for more than six months and dealt a heavy blow to tourism, food and catering, and retail industries.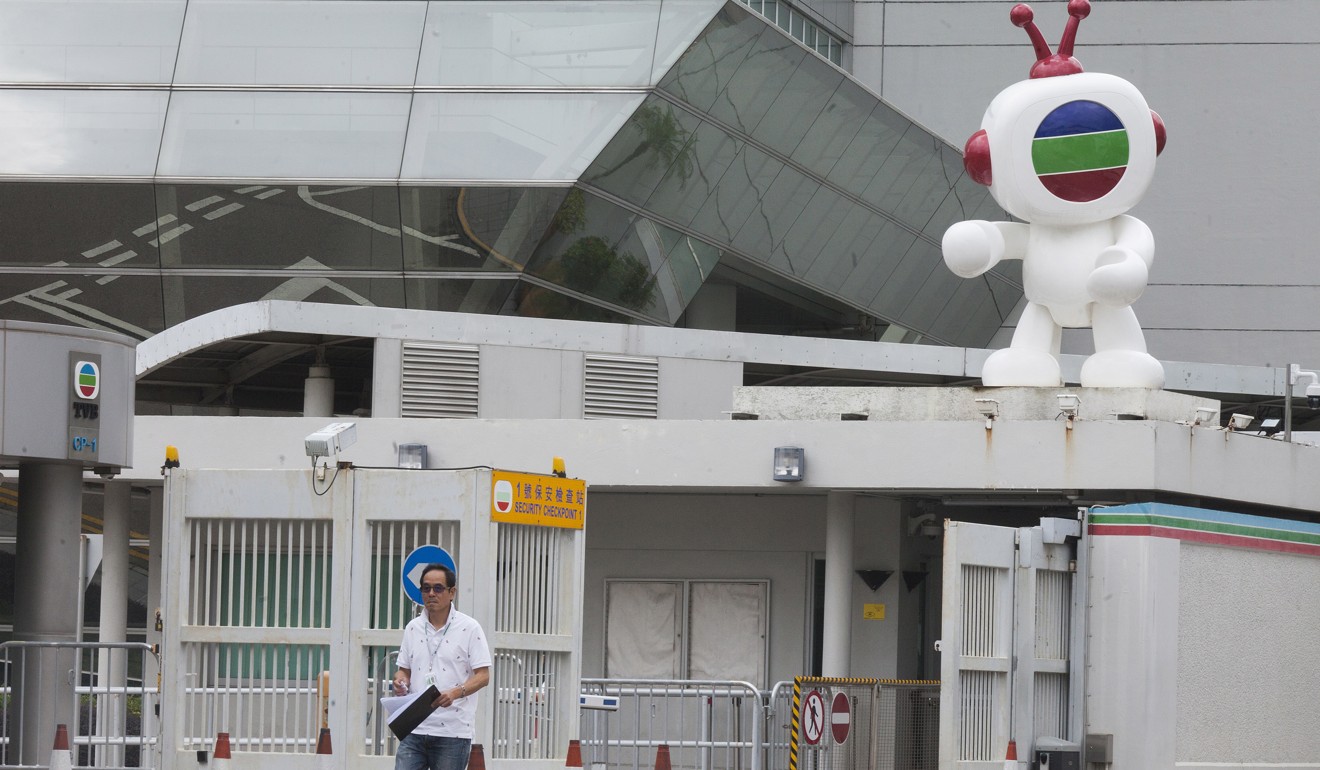 "The uncertain outlook of Hong Kong is the most worrying," Lee said in the memo. "The social unrest shows no signs of abating. It is impossible to predict when social order will be restored and the economy will recover. In the face of this severe situation, all enterprises must take appropriate measures to ensure the business sustainability and retain core capabilities."
He promised to inform staff who would lose their jobs by the end of the year at the latest. He also said the company would compensate the employees with payment in lieu of notice and a special gratuity payment according to labour laws.
The affected employees would be granted a discretionary bonus equivalent to half a month's salary, while those promoted would get a performance-linked pay rise, he said.
Since June, Hong Kong has been plunged into chaos triggered by the
now-withdrawn extradition bill
. It has since ballooned into a broad anti-government movement.
Radical protesters claim TVB's news coverage of the unrest has been too conservative and not critical enough of the administration, a charge the company's management has rejected, saying it has always been impartial, professional and objective.
In October, the station applied for an injunction to ban anyone from assaulting camera crew and damaging its facilities and news vans.
During the summer, TVB
lost some global brand advertisers
– such as Japanese sports drink Pocari Sweat and Pizza Hut, the American restaurant chain – after online calls to boycott the broadcaster for its "pro-Beijing stance".
On Monday, TVB shares fell 12 cents, or 1 per cent, to HK$11.88.
This article appeared in the South China Morning Post print edition as: TVB lays off 350 employees, blaming protest uncertainty