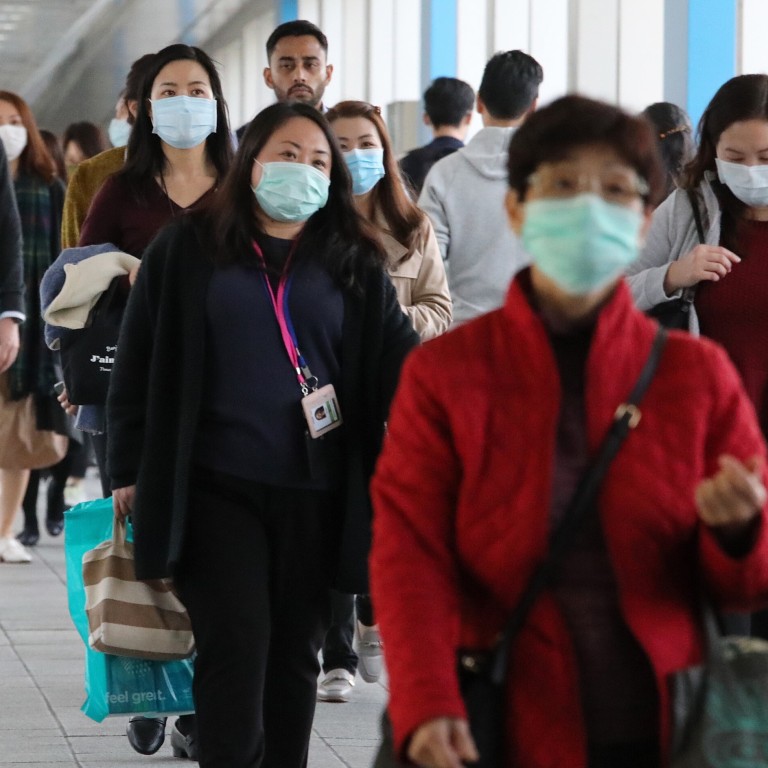 Hongkongers welcome coronavirus handout but wonder when they will get it
Process for applying not expected to start until the summer, and cash could take months to arrive
Shop owner wonders if people will actually spend it or save it instead
Grocery store owner Alfred Tjung Kwong-shing welcomed the Hong Kong government's move to give permanent residents a cash handout of HK$10,000. But he could not help but raise the same question as many others the Post spoke to after Wednesday's budget.
"When will it even land in my hands?" said the 33-year-old, whose shop in Kennedy Town has seen up to a 30 per cent drop in business after months of social unrest and the coronavirus epidemic.
Financial Secretary Paul Chan Mo-po unveiled a host of relief measures on Wednesday to stimulate the economy, among which was the much anticipated HK$10,000 handout.
But the cash comes with a caveat. The registration process, Chan added, would not be launched until the start of the summer.
A government source said the distribution, in the form of either cheques or deposits into bank accounts, was unlikely to start until August. Priority would be given to elderly residents.
"I can't actually plan ahead whether I would spend it or leave it in my bank account, because there are so many uncertainties in the months to come," said Tjung.
A taxi driver, who only gave his surname Yip, said his business had suffered since the protests began in June, while the ongoing coronavirus outbreak had made things worse.
"It should have come a lot earlier, during the anti-government protests, before all businesses crash-landed," said the 53-year-old father of two.
But some of those in need are likely to miss out. Sze Lai-shan, community organiser at the Society for Community Organisation, believed the handout should also include spouses of Hong Kong residents who are new immigrants, many of whom are from mainland China.
"Many of them [new immigrants] are married to permanent residents in Hong Kong as they also have made a contribution to society. They are also facing the epidemic like many others and some have suffered from financial difficulties," she said.
A government source said the expenditure would be too big if all residents were given the cash handout. The Community Care Fund would be tasked with finding appropriate measures to help new immigrants in lower-income families, the source added.
The last time the government handed out cash, in 2018, with its caring and sharing scheme, it turned into a procedural nightmare.
The scheme, which allowed Hong Kong residents aged 18 or over to get up to HK$4,000 if they did not own property or benefit from government allowances, suffered significant delays.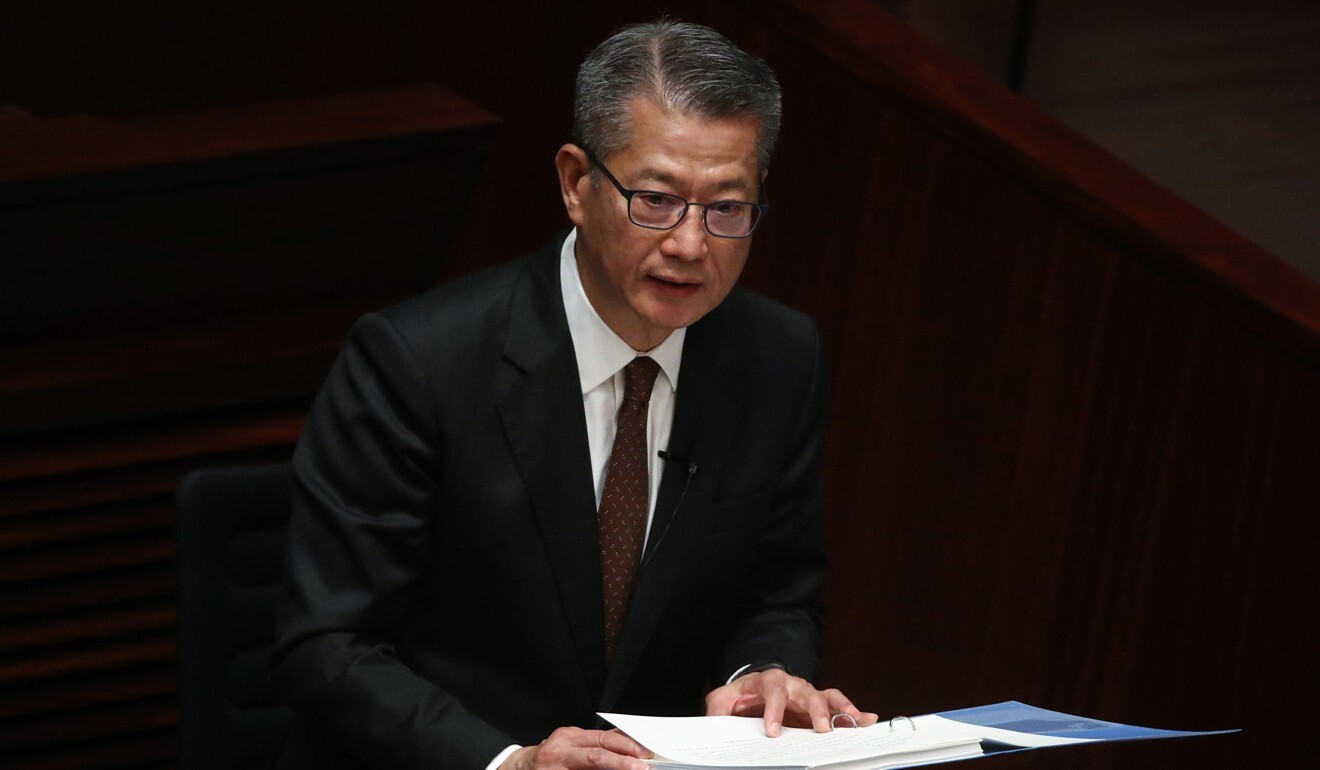 In a bid to allay concerns, Chan said he believed the episode would not be repeated as electronic banking had become popular, although officials needed to discuss the process for disbursing the cash with banks and regulators.
Tsang Wing-kai believed delays would be unlikely as the government would have learned from the past.
"But by the time people get it, the most needed moment will have passed," he said.
The retired 70-year-old, like others the Post spoke to, said he was likely to spend the money on daily necessities and expenses, not something extravagant.
But some were already in the mood to spend, according to Tjung, the grocery shop owner. He said a customer who bought a bottle of HK$600 Scotch whisky from his shop on Wednesday told him she did so because of the announcement.
"But I have the impression that those who are willing to spend are the ones who have money to spare," said Tjung, who feared this might defeat the government's intention to boost the economy.
Chan also announced on Wednesday that the government would offer salaries, properties and profits tax reduction by 100 per cent, subject to a ceiling of HK$20,000, for the financial year 2019/20. There will also be cuts for property rates.
Businesses will benefit from waivers for rates, utilities and registration fees, while receiving subsidies on electricity and, for those in the recycling trade and using government premises, some rental discounts, he announced.
Those on comprehensive social security assistance, old age allowance, old age living allowance, disability allowance and work incentive transport subsidy would get an extra month's payment, while public housing tenants in the lower income category will have one month's rent waived.
Event organiser Ellen Wong, 30, said while she may benefit from the handout and the salary tax reduction, without her own property, the expectant mother and her husband would have to spend the money she was handed on rent.
"It's the same old thing," she said, slamming the government for, as she saw it, overlooking the needs of tenants as they had in past years. Tenants do not benefit from reduced rates.
Senior lecturer Simon Lee, from Chinese University's school of accountancy, said the perfect giveaway amount would have been HK$20,000, because Hong Kong had been hit by two events in the past several months, and the amount would be able to allay the concerns of people like Wong.
Additional reporting by Tony Cheung
This article appeared in the South China Morning Post print edition as: Handout welcomed, but may be too late for some