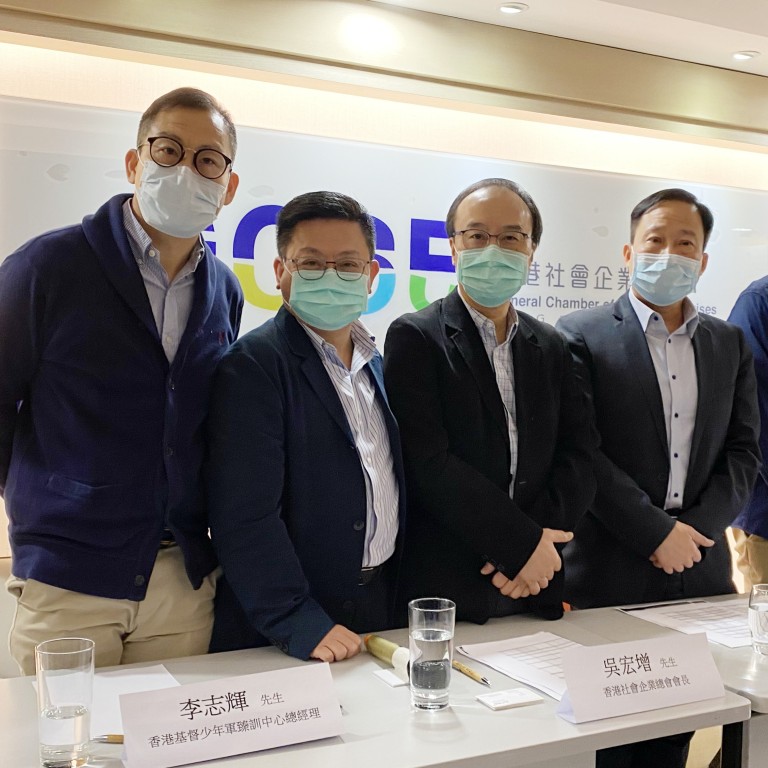 Hong Kong's social enterprise sector needs HK$40 million relief package to survive coronavirus crisis, government told
Hundreds of the socially conscious businesses are on the brink during the epidemic, Hong Kong General Chamber of Social Enterprises says
Sector asks the city government to stump up a HK$80,000 cash handout for each struggling enterprise
Hundreds of Hong Kong's social enterprises each need an HK$80,000 (US$10,300) government handout to save them from the
coronavirus crisis
that has already forced dozens to close or suspend their operations, according to the sector.
The relief measure should target about 500 of them as part of a HK$40 million package for the industry, the Hong Kong General Chamber of Social Enterprises said on Monday as it released a survey showcasing their struggle during the epidemic.
The poll painted a particularly gloomy picture for 214 social enterprises, which make up around a third of those businesses in the city providing services or job opportunities for its underprivileged or young people.
The survey, conducted in late February, revealed the average turnover of most of the companies interviewed more than halved in January and February, compared with the same period last year.
Among them, nearly 20 per cent had no revenue at all. Education and training enterprises were the worst affected.
Chung Wai-shing, vice-chairman of the chamber, said the impact of the coronavirus was more severe than the
anti-government protests
that had gripped Hong Kong since June.
"Around 40 per cent of interviewees say their cash flow situation is only sustainable for less than three months, which means there is a high risk of them closing down," he said.
Chung said one in four of the enterprises had either closed or suspended operations, mainly in the areas of catering, services, organic products and environmental protection.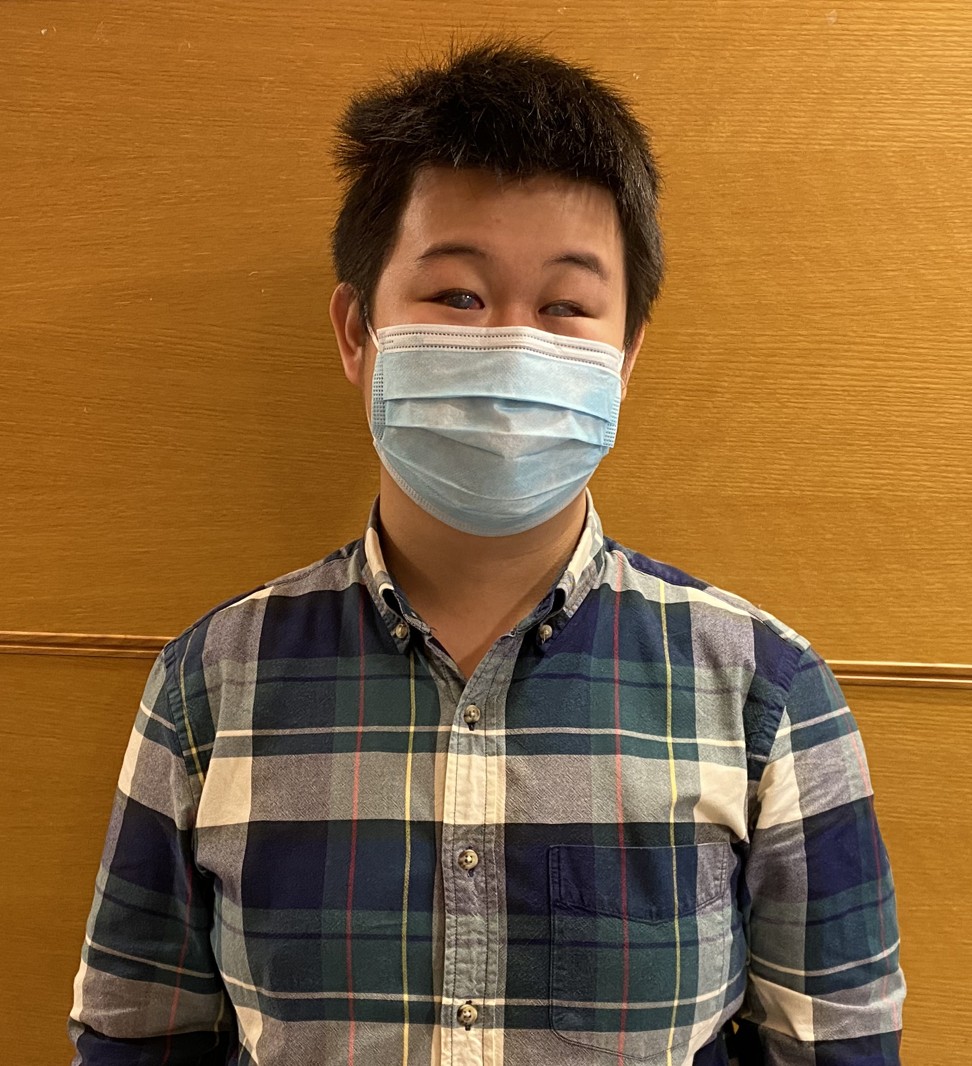 Merrick Ho Yui-chi, founding member of Cedar Workshop, a training-based social enterprise run by visually impaired people, said it ran no workshop sessions at all in February.
"We have four regular staff members who are supported by a Social Welfare Department programme, but because we have no revenue, we cannot support some 10 freelancers," Ho said.
Li Chi-fai from Anchor House, a service unit of The Boys' Brigade, which provides outdoor training to youngsters, said it lost HK$2.7 million in revenue during a temporary shutdown in February and March, when nearly 7,000 people were meant to benefit from its services.
"All of our services have been suspended as schools suspended classes," Li said. "The period after Chinese New Year was supposed to be peak season for our industry. But now we have nothing."
Danny Kwok, business development manager from St James' Settlement, said the revenue of the restaurant under the group had dropped more than 70 per cent.
"Apart from the revenue, another problem is cleaning and disinfection," Kwok said.
"It was extremely hard to purchase protective, cleaning and disinfection items earlier which made the operation much more difficult and increased costs."
The chamber urged the government to phase in a series of measures to help social enterprises, including offering HK$80,000 each to nearly 500 social enterprises which received government funding.
"The amount will not be a big burden on the government. It will only take around HK$40 million for the government to subsidise these social enterprises," Chung said.
The chamber also proposed further rent waivers, special subsidies to cover half of the salaries of handicapped staff members working at the social enterprises for six months, and providing free masks and hand sanitisers.
Earlier, city lawmakers approved a HK$30 billion coronavirus relief package, of which more than half of the funding would be used to provide one-off cash injections for hard-hit industries, including retail, food and drink, transport, arts and culture, and tourism.
But Chung, the chamber's vice-chairman, said the government needed to take care of social enterprises as well.
"It's not clear if all social enterprises will be covered in the bailout," Chung said. "We proposed these measures to help social enterprises specifically. If they stand to benefit twice, the company should only qualify for one."
This article appeared in the South China Morning Post print edition as: Plea for HK$40m in relief to help social enterprises survive