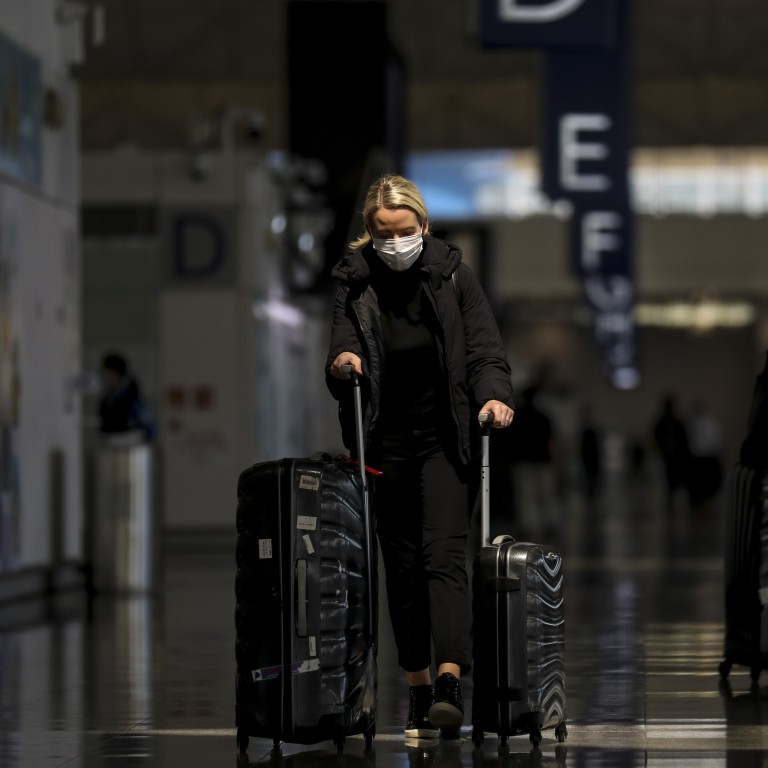 New monthly low for Hong Kong's battered tourism sector with arrivals plunging to 199,000 – daily average for early 2019
Closed attractions, sealed borders and travel restrictions hammer struggling sector as city reels from coronavirus pandemic
Promotion board budgets HK$400 million to keep stakeholders afloat
Hong Kong's battered tourism sector hit a new low amid the coronavirus epidemic in February when arrivals slumped to 199,000 – the daily average in the first half of last year.
The Tourism Board's latest statistics showed a drop of more than 96 per cent year-on-year for the period, after the government rolled out measures from February 8 to stem the spread of Covid-19 by closing all but three border checkpoints with mainland China.
For the rest of that month, the average number of tourists coming to the city per day stood at just 3,300, of which only one in five were mainland Chinese, who used to account for about 80 per cent of all Hong Kong's visitors.
Across the globe, 47 countries and jurisdictions issued advisories against travel to mainland China, with 28 of those including Hong Kong.
"The whole month's visitor arrivals only account for a day's total in the first half of last year, which shows how dire the situation is," Tourism Board executive director Dane Cheng Ting-yat said on Monday. "We will roll out plans to support industry stakeholders."
The record-low figure was even more dismal than in 2003 when the city came under the grip of the severe acute respiratory syndrome (Sars). Tourism arrivals in May that year dipped to 427,000.
In January this year, with the number of coronavirus infections soaring in the mainland Chinese city of Wuhan, thought to be ground zero of the global pandemic, Hong Kong's tourism industry was already badly hit as cross-border visitors numbers dwindled.
Last Wednesday, as cases surged in Western countries, the World Health Organisation declared a global pandemic. As of Sunday, infections worldwide numbered more than 158,000, with over 6,000 deaths.
In Hong Kong, seven new cases were recorded on Sunday, bringing the local tally to 148.
Key tourist attractions such as Ocean Park in Southern district and Hong Kong Disneyland Resort on Lantau Island closed their doors indefinitely in January.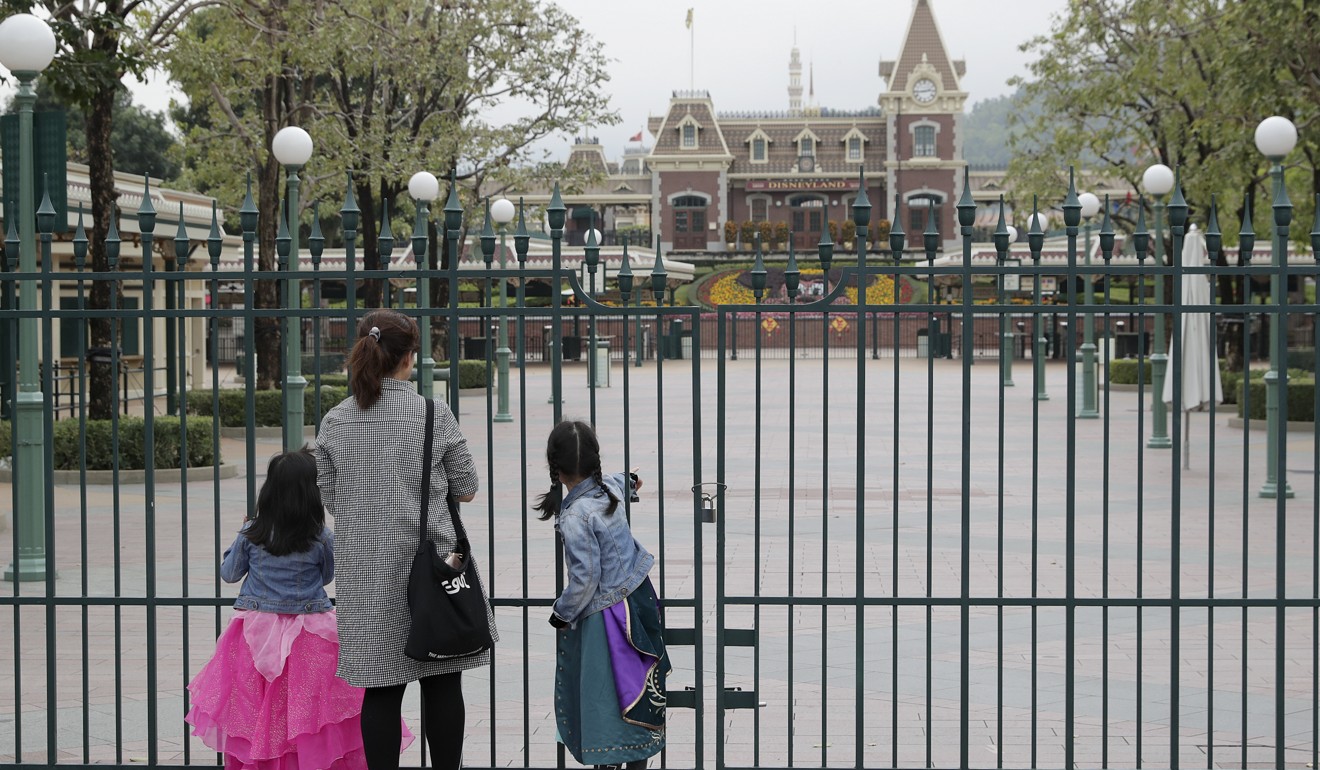 The government earlier announced that arrivals from the 26 countries in Europe that are part of the Schengen Agreement would be placed under mandatory home quarantine from March 17. Countries including France, Germany, Spain and Denmark are covered.
Since February 25, non-Hongkongers from South Korea have been banned from entering the city.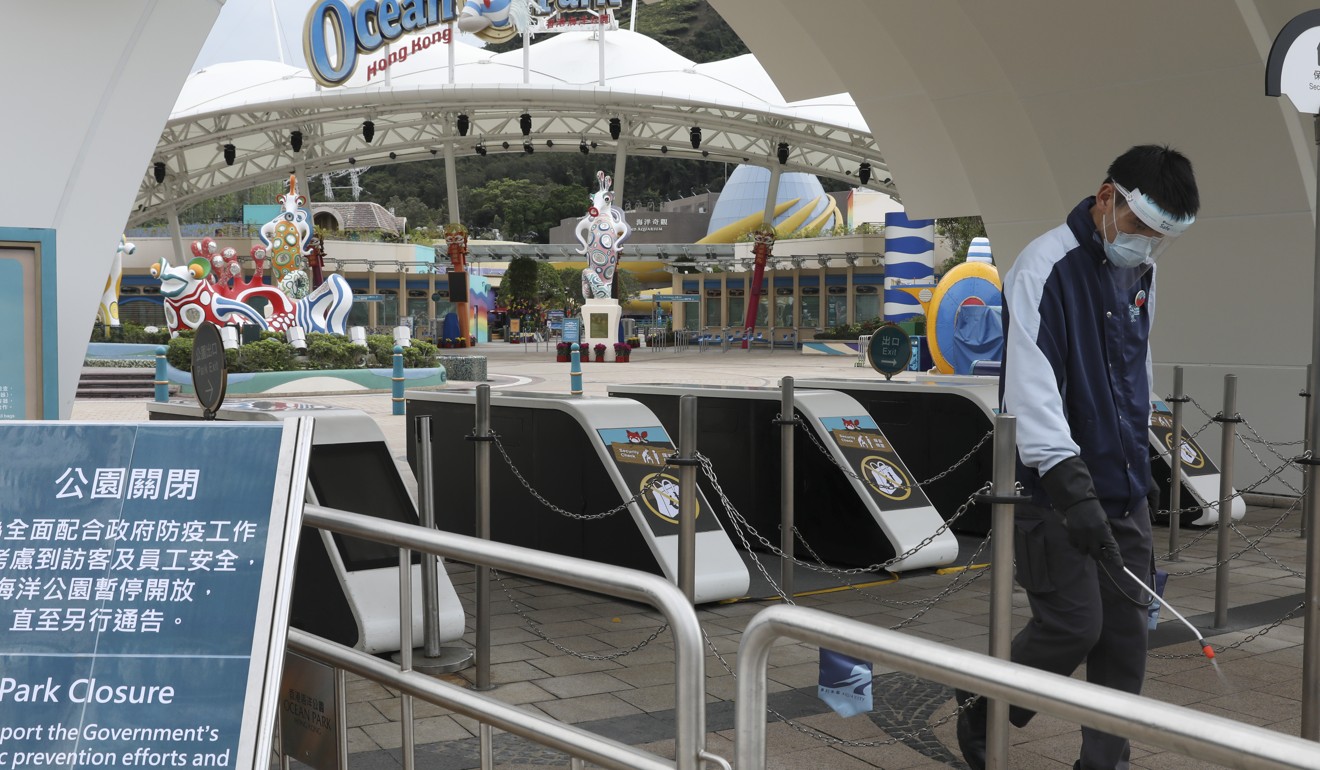 With University of Hong Kong microbiologist Yuen Kwok-yung warning that the pandemic will not end this year, the industry – and the city's economy as a whole – is bracing for a severe downturn.
Cheng said the board budgeted about HK$1.12 billion this year to boost tourism.
"We will rebuild sentiments locally first before moving on to international destinations," he said of how the funds would be used.
According to Cheng, the lion's share of funding, HK$400 million, will be earmarked to help industry stakeholders – travel agents, hotels and hospitality practitioners, airlines, retailers, food and beverage firms, as well as cruise operators.
He said fees would be waived for retailers and restaurant operators who were required to renew their membership under the Quality Tourism Services, the board's assurance programme. New applicants for the scheme will have their application fees halved.
There are some 1,000 members operating about 8,000 outlets across the city.
As meetings, seminars, conferences and exhibitions are cancelled, the board will subsidise hotel promotions such as free rooms or meals.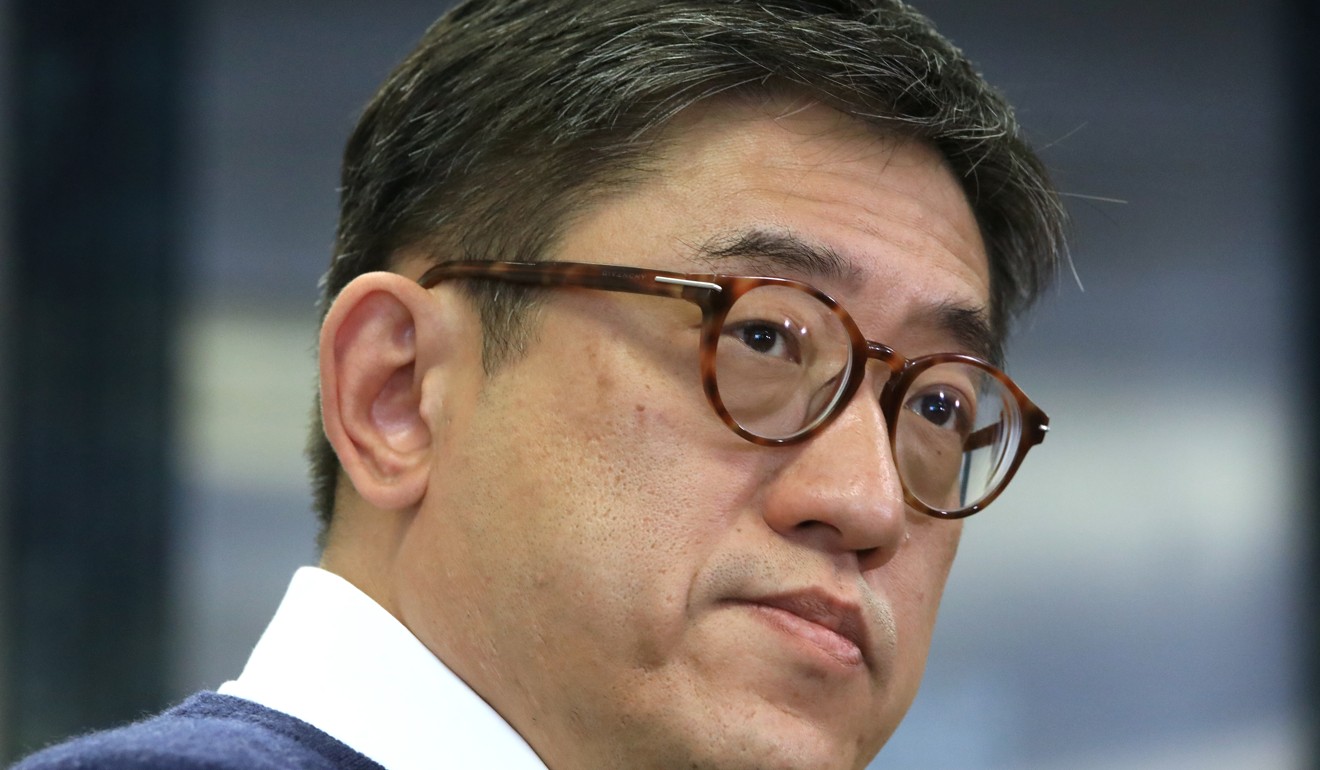 On the global front, a roadshow for Hong Kong will be launched with the board inviting industry stakeholders to travel to destinations, with expenses subsidised.
Cheng said it remained uncertain, however, when the marketing campaign would start, pointing out that for now their hands were tied with only Singapore, Malaysia and Indonesia in the region not yet issuing travel warnings for Hong Kong.
This article appeared in the South China Morning Post print edition as: Arrivals dive to record low as borders shut