Aviation
Get more with myNEWS
A personalised news feed of stories that matter to you
Learn more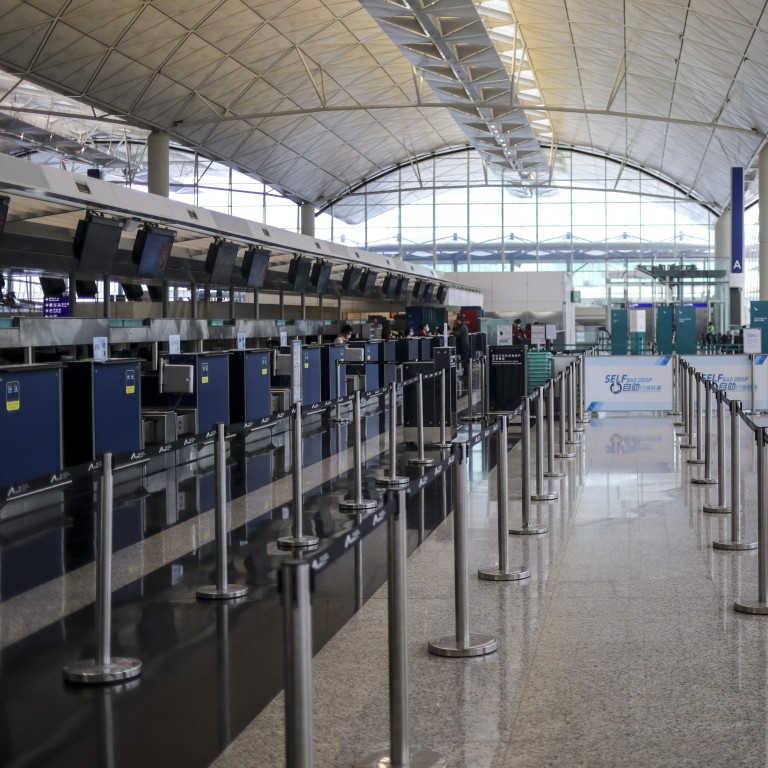 Coronavirus: outbreak has so far battered air travel in Hong Kong and abroad – but worse is predicted
Analysts foresee cuts to capacity of up to 80 per cent, upwards of US$100 billion lost, and airlines at risk of going out of business under the squeeze of travel restrictions
Some call for governments to help the strategically crucial sector, with cash handouts or other relief measures
The global aviation industry – already battered by coronavirus disruption – should brace for a devastating further slump in business this year, analysts have said, with cuts to capacity of up to 80 per cent and airlines, including in Hong Kong, at risk of closure.
And given the sector's economic importance, analysts said governments would have to offer handouts and various relief measures to struggling airlines.
The grim outlook comes as countries around the world tighten travel restrictions, with border closures and various quarantine measures, in an attempt to contain an epidemic that has swept across Asia, Europe and America and threatens to accelerate the global economic slowdown.
Pascal Martin, partner at OC&C Strategy Consultants, estimated that business would plummet by up to 80 per cent for some carriers during the affected period. In China alone, according to aviation analyst Cirium, more than 500,000 out of 1.11 million scheduled flights were cancelled from January 1 to March 10, accounting for 45 per cent.
"The impact is massive," Martin said. "It could be estimated at 50 per cent to 80 per cent – depending on the airline – of total traffic value during the number of weeks that airlines have been shutting down their flights. This number is increasing week by week."
According to business data platform Statista, the direct contribution of travel and tourism to global economic output amounted to just under US$2.9 trillion (HK$22.5 trillion) in 2019, while its total contribution reached more than US$9.2 trillion.
Martin said he expected many airlines to continue to take a beating for at least the next few months, as they continued to cut flights while people refrained from travelling.
"For example, British Airways stock has already lost more than 60 per cent of its value in the last month. By June, if things get better … we should see airline stocks starting to recover. But they may not have hit their bottom yet," he said.
However, he remained "carefully optimistic" as, so far, epidemic confinement measures had proven their efficacy in China and Hong Kong, with a vaccine likely before too long.
"One big worry is that there could be a third big wave of virus infection in Africa, India, and the rest of Asia … If the virus spreads in these regions, it could trigger a prolonged air traffic halt," he said.
The International Air Transport Association (IATA) recently estimated airlines across the world could lose between US$63 billion and US$113 billion in revenue to the coronavirus – which has infected more than 190,000 worldwide, killing at least 7,800 – depending on the severity of the health crisis.
Dr Law Cheung-kwok, senior adviser at Chinese University's Aviation Policy and Research Centre, estimated that for the next few months, Hong Kong carriers would have to cut flights by 70 to 80 per cent, warning that small airlines could struggle to stay in business.
According to the Airport Authority, there were 71.5 million air passengers and 419,730 flight movements in 2019. In February, general visitor arrivals to Hong Kong
hit a new monthly low of 199,000
, down more than 96 per cent year on year.
"The financial loss will be massive for the aviation sector this year, same as that of the global aviation industry. Small airlines such as Hong Kong Airlines will face the prospect of closure," Law said.
However, Law said flagship carriers would probably ride out the storm as governments were bound to rescue these firms, which are deemed strategically important.
"The aviation sector is a very crucial strategic industry for any country," he said.
Law said the Hong Kong government could consider helping struggling airlines with relief measures such as tax concessions or waiving landing charges. "For Cathay Pacific, it's strongly backed by its parent company Swire Group so I am sure it can survive through the storm," he said.
He was confident that, once the global outbreak is contained, the aviation sector would rebound quickly. "Past experiences tell us that once a crisis is over, aviation can recover very quickly. I remain positive about this industry," he said.
Joanna Lu, head of Asia consultancy for Ascend by Cirium, said global air traffic could decline by as much as 20 per cent this year, and it was likely that more than 50 per cent of the world's commercial jet fleet would be idle.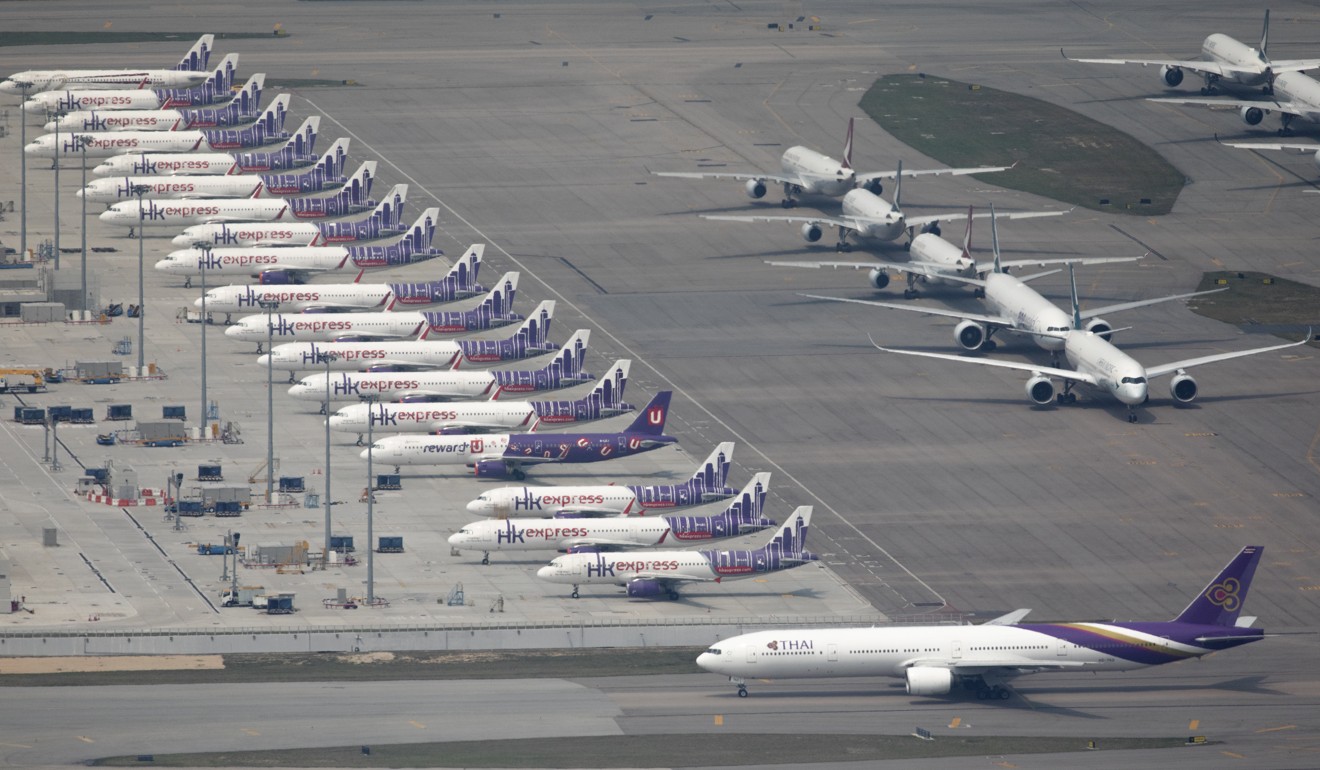 "It's complete chaos in the market. We have no real understanding of where the market is heading. Overall the outlook isn't good," she said.
Lu admitted that some airlines might need to shut down or sell planes to ease cash-flow problems, especially the badly managed ones.
She said now was the time for all industry players and relevant governments to pitch in and save the aviation sector, especially the vulnerable and critical airline sector, possibly through relief measures.
"We believe it's time now for the whole industry to work together and the governments need to give a helping hand. Eventually they all are in the same game," she said.
Francis Lun Sheung-nim, chief executive of Geo Securities, described the current crisis as the worst for the aviation industry since the second world war, saying governments must help carriers ride out the storm including with cash handouts, concessions on bank loans and other waivers.
"If a government just stands idly by and does nothing, the airlines will go bust and this will be detrimental to the region's economy," he said.