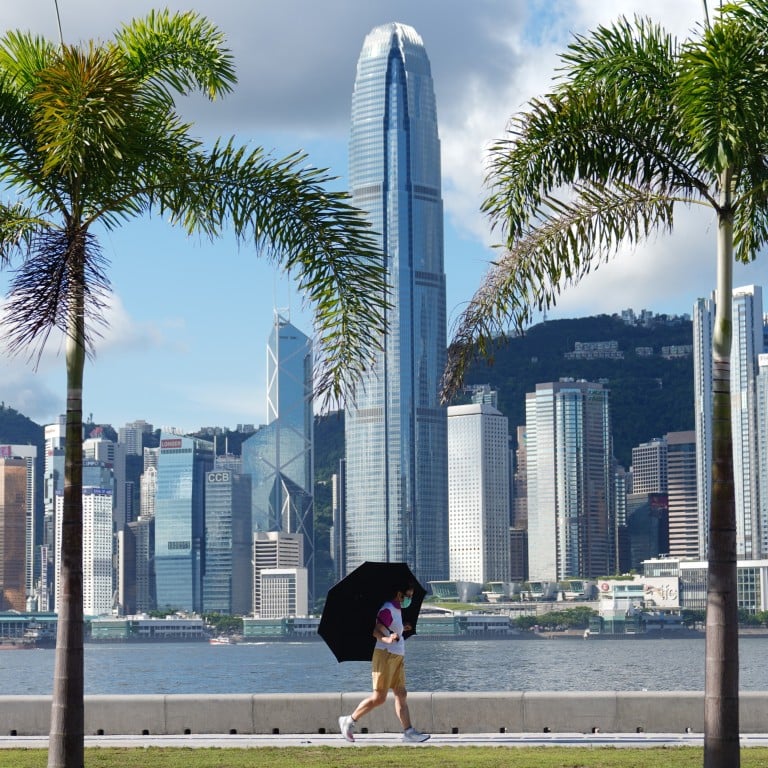 Hong Kong third wave: Financial Secretary Paul Chan warns government handouts won't last, even as Covid-19 piles more pressure on economy
Economic conditions likely to be even tougher in third quarter if Covid-19 crisis endures, Chan says
He warns against long-term reliance on endless government relief measures, looks to Greater Bay Area to help city's recovery
Hong Kong's economy faces even greater pressure from the
coronavirus crisis
in the coming months but endlessly rolling out government support packages cannot be the long-term solution, the city's financial chief has warned.
Paul Chan Mo-po said on Sunday the "really worrying" surge in Covid-19 cases had taken its toll on
the economy
, which already slipped last year into its first recession for a decade and contracted sharply year-on-year over the first half of 2020.
Predicting conditions were likely to be even tougher for the third quarter if the pandemic was not overcome, Chan said the government could learn from how mainland Chinese authorities handled the health crisis, adding that city officials would continue to work hard to support those struggling during the slowdown.
"But our resources are limited, endless assistance and relief measures cannot be a long-term strategy, or the solution," he said.
The city has recorded about 2,000 locally transmitted Covid-19 cases since the third wave began early last month.
Sunday was the 12th straight day of triple-digit increases to the city's case tally, while Saturday marked the deadliest day of the epidemic so far with six related deaths.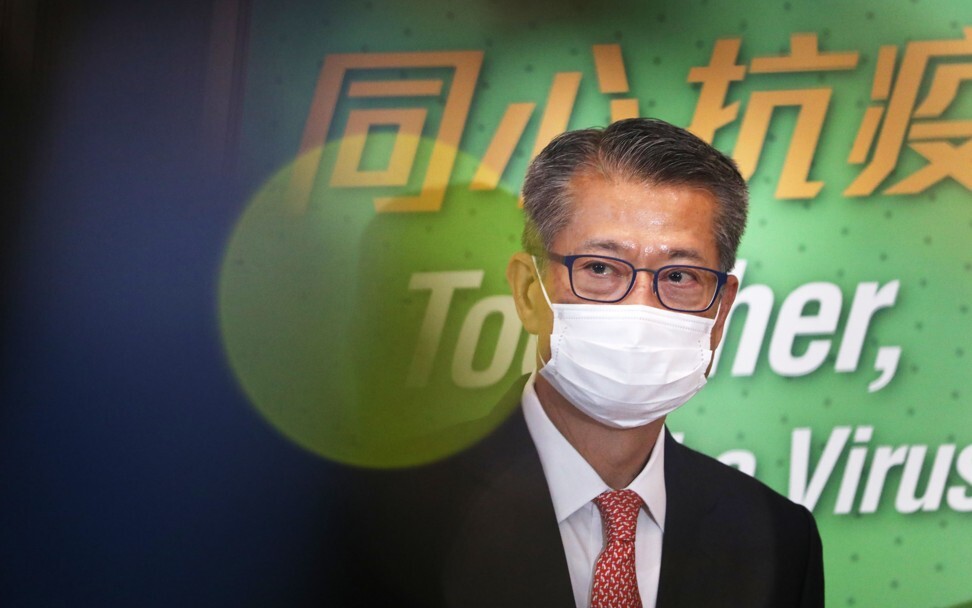 In a bid to contain the Covid-19 epidemic in Hong Kong, free citywide testing would be provided for its 7.5 million residents, state broadcaster CCTV reported on Saturday.
Writing in his official blog, Chan thanked the central government for sending personnel to help expand the city's screening capacity and build temporary quarantine and treatment centres.
"The mainland's epidemic control and prevention strategies have achieved remarkable results. Many cities have 'cleared' all confirmed cases, asymptomatic infections and close contacts requiring medical supervision, allowing people to resume their daily lives," he said.
"We need to learn from these useful experiences to effectively control the epidemic as soon as possible, so that the public does not have to worry too much about the risk of infection, everyone can return to their daily lives, travel and work."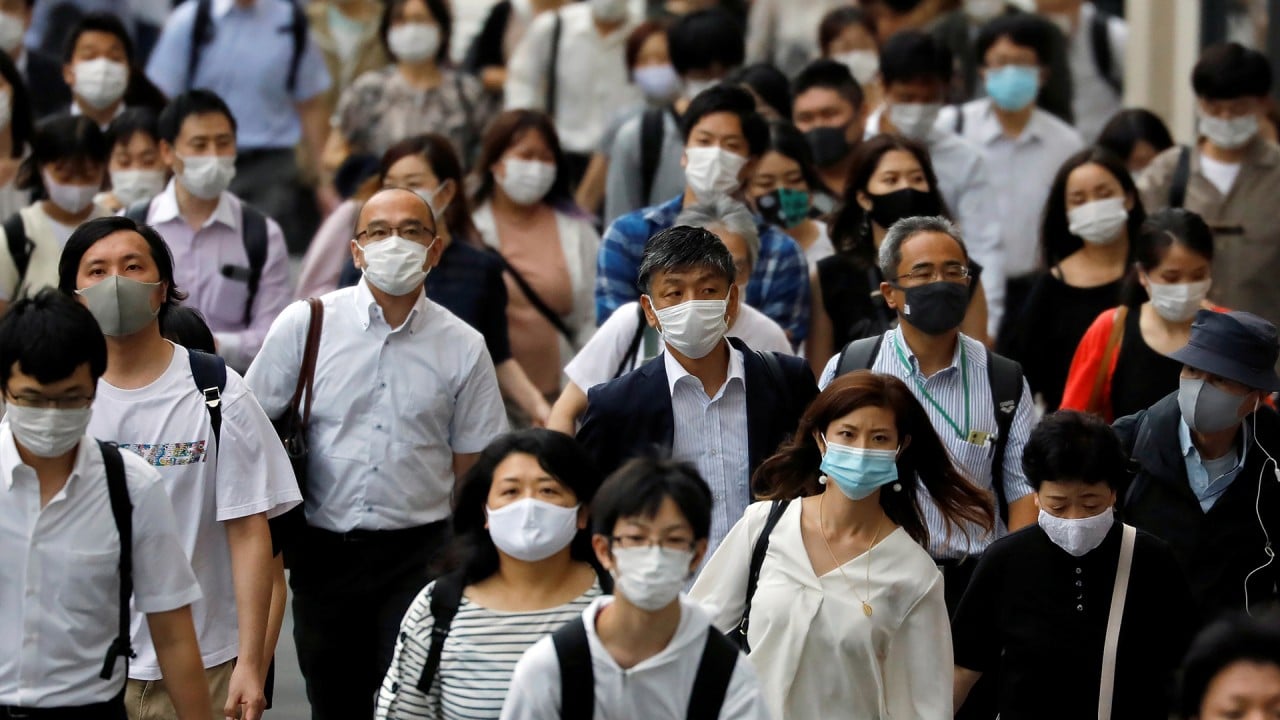 07:54
Six months after WHO declared Covid-19 a public health emergency, what more do we know now?
Six months after WHO declared Covid-19 a public health emergency, what more do we know now?
With Hong Kong battered by the impact of anti-government protests sparked last summer by the now-withdrawn extradition bill, the China-US trade war and the public health crisis, the government this year introduced a
HK$10,000 handout
for each permanent Hong Kong resident and is subsidising employers' wage bills through an HK$81 billion
employment support scheme
.
Chan said that instead of relying on a stream of government relief measures, the city's priority must be to control the epidemic until all cases were cleared so it could resume talks with Macau and Guangzhou for a
"travel bubble" arrangement
that would allow residents certified virus-free to cross the borders.
"The huge market in the mainland as well as the Guangdong-Hong Kong-Macau Greater Bay Area will help the city's economy recover quicker," he said, adding that similar measures could be extended to the Asia-Pacific region in the future.
The Greater Bay Area refers to Beijing's plan to turn Hong Kong, Macau and nine neighbouring mainland cities in Guangdong into a financial and technological hub.
Hong Kong leader Carrie Lam Cheng Yuet-ngor on Friday cited the pandemic for postponing the Legislative Council elections by a year. But opposition politicians accused her of only doing so to stop the pro-Beijing camp from losing control of the legislature.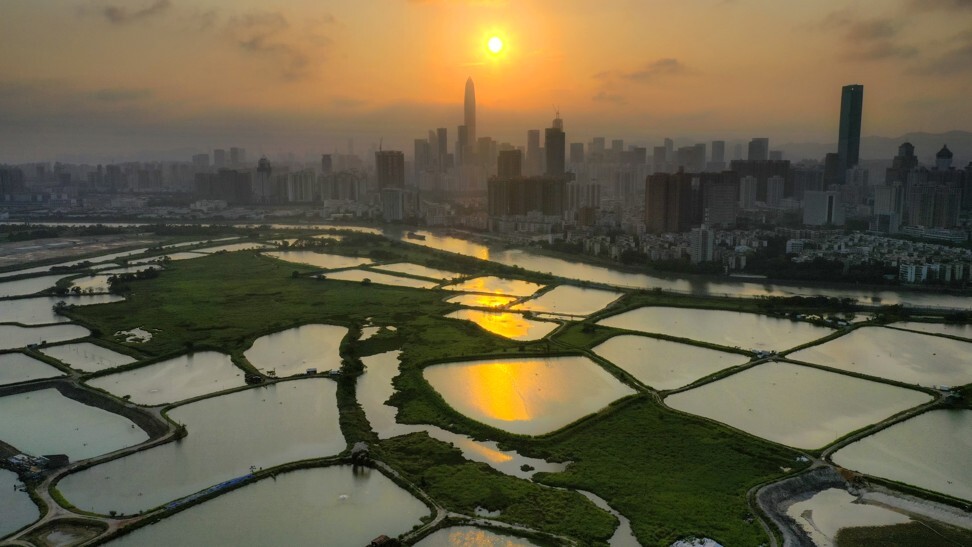 Defending Lam's decision, Chan said: "Work that is conducive to controlling the pandemic should not be obstructed by political conflicts. The coronavirus will not be eliminated by political controversies ... I hope everyone can set aside their differences and unite in curbing the epidemic."
Hong Kong's gross domestic product dropped a
worse-than-expected 9 per cent
in the second quarter, according to the government's advance estimates on Wednesday. This fell just short of the revised 9.1 per cent decline year-on-year set in the first three months of this year, a record high.
Exports of services dropped 46.6 per cent in the second quarter from a year earlier, compared with 37.4 per cent fall in the first quarter.
Retail sales in June declined 24.8 per cent year-on-year, lower than the 32.9 per cent slump in May over the same period.
This article appeared in the South China Morning Post print edition as: we cannot keep giving out cash, chan says