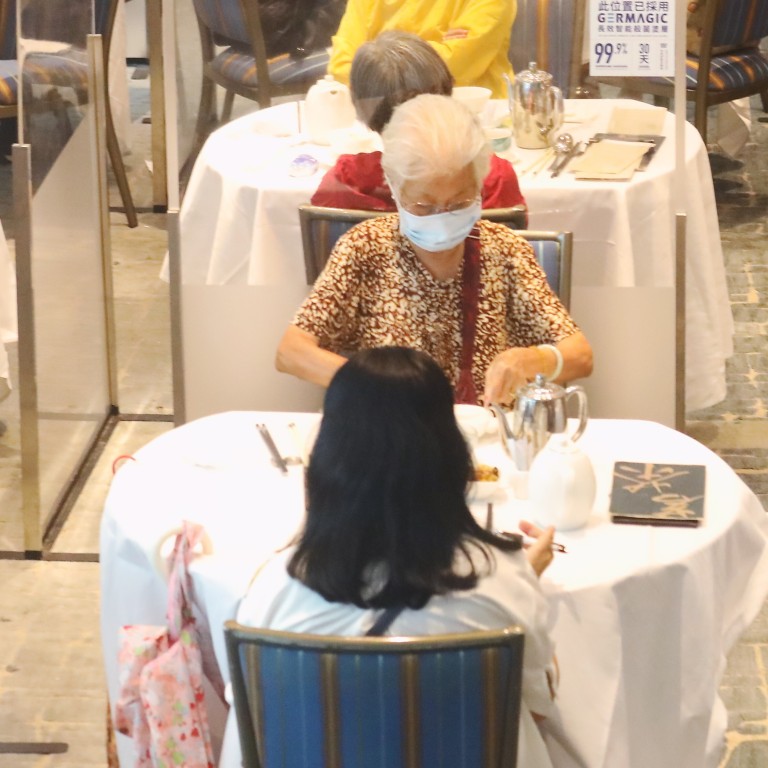 Further ease Hong Kong social-distancing rules to prevent catering sector from collapsing, say industry leaders
The catering sector lost an estimated revenue of HK$5 billion and HK$6.5 billion in July and August respectively
Business magnate Allan Zeman warns that Hong Kong could die if the harsh restrictions continue
Industry leaders in Hong Kong fear the catering sector is on the brink of collapse as social-distancing rules remain stringent despite a slight easing of measures amid a downward trend in
Covid-19 infections.
They called for a further relaxation of the rules after the government announced on Tuesday that restaurant dine-in services would be allowed until 9pm, rather than 6pm, from Friday but bars and pubs would remain closed.
The catering sector lost an estimated revenue of HK$5 billion (US$645.1 million) and HK$6.5 billion in July and August respectively with business plunging 65 per cent.
There were 19 new coronavirus cases on Tuesday, and the number of infections has fallen to below 100 for more than 20 days since the third wave of Covid-19 hit Hong Kong in early July.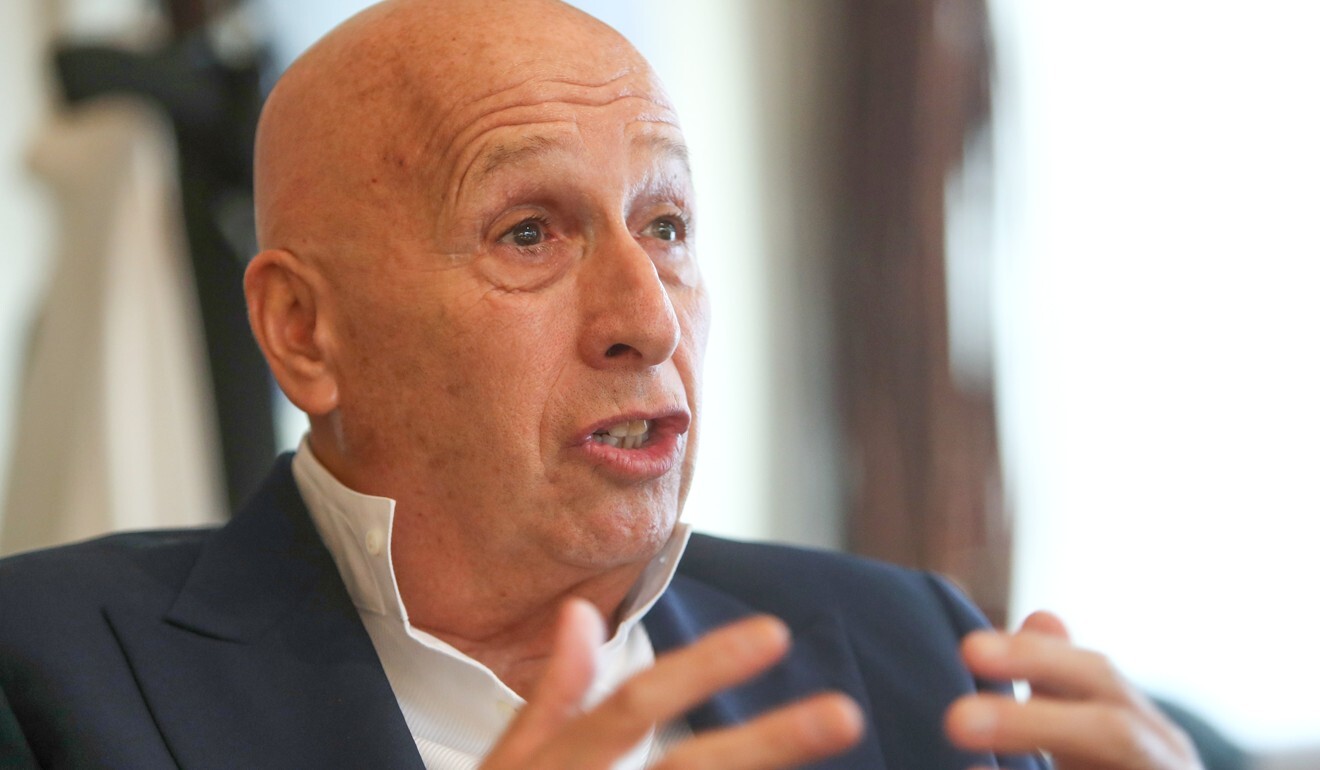 Business magnate Allan Zeman, a major property owner in Hong Kong's Lan Kwai Fong entertainment district, warned that if the harsh restrictions on the food and beverage industry and other businesses continued, Hong Kong could die.
"It does not make sense," the chairman of Lan Kwai Fong Group told the Post. "I am disappointed because I just think there comes a time that we really have to move and [allow bars and pubs] to open up at 50 per cent of capacity for two people per table to 10pm. At least give them a chance to have a job, and give people a chance to live."
He criticised the decision-makers for not understanding the economy and business problems.
To combat the third wave of the pandemic, from July 15 the government tightened social-distancing rules, including closing bars, pubs, clubhouses or any part of a catering premises mainly used for the sale or supply of alcohol, and banning evening dine-in services at eateries from 6pm to 5am.
Since July 29, public gatherings have been limited to two people, from four previously. Dining at restaurants was also banned entirely but it was reversed one day later as many workers were forced to eat their lunch outside in uncomfortable conditions.
Zeman called on the government to balance the fight against the pandemic with restoring the badly hit economy, warning most of the city's about 1,270 bars and pubs would shut permanently soon if the ban continued.
"I think most of them are on their last legs … The majority of bars and pubs will go bankrupt," he warned. "It needs to be a balance between both sides otherwise Hong Kong itself will die. We have no tourists right now, so we need the local economy to really help people to survive."
Zeman urged the government to gather business leaders and work out a plan to revive every industry.
"Right now the economy is so bad. The government needs to really make some bold steps and not just depend on the health experts, but also the economic experts," he said.
"It's important for the government to give them a lifeline."
Simon Wong Ka-wo, president of the Hong Kong Federation of Restaurants and Related Trades, said following the ban on evening dine-in services, about 2,000 of the city's 16,000 restaurants suspended business while another 6,000 eateries closed their night operations.
He estimated revenue in the catering trade fell HK$5 billion in July and by HK$6.5 billion the following month with business falling 65 per cent. Wong said easing the restrictions would bring back more than 20 per cent of income.
"I believe most of them will resume normal operations after the relaxation of the rules. This is very important because it allows people to eat at restaurants in the evening. This will bring in more income for the operators as well as staff," he said.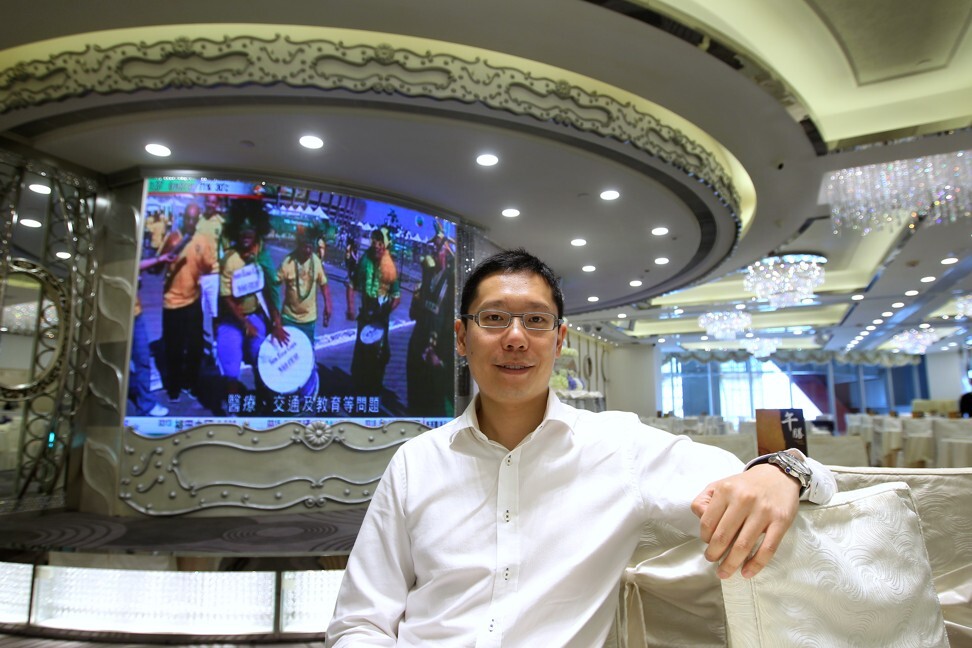 Restaurant takings dropped 26 per cent from HK$28.6 billion to HK$21.2 billion between April and June compared with the same period in 2019.
Wong called for more government cash handouts to help bars and pubs pay their rent.
David Leung Chi-wai, chairman of Seafood Delight Group which operates 12 Chinese restaurants with 400 employees, said the relaxation of the dine-in ban would not help him much.
"We are not running a fast-food restaurant. Usually our customers come with their families and they don't expect to leave before 9pm," he said.
Leung said he had urged the government to extend dine-in hours to 11pm and allow gatherings of four people.
"I don't know why the government is so restrictive about evening dining. If it's safe for daytime dining, why is it not the same at night? Is there any scientific evidence to support these rules?" he asked.
He said the harsh rules had taken a toll on his group's business by more than 70 per cent. "In the past we could make business of over HK$5 million a month per restaurant, but now we can only do about HK$1.3 million," he said.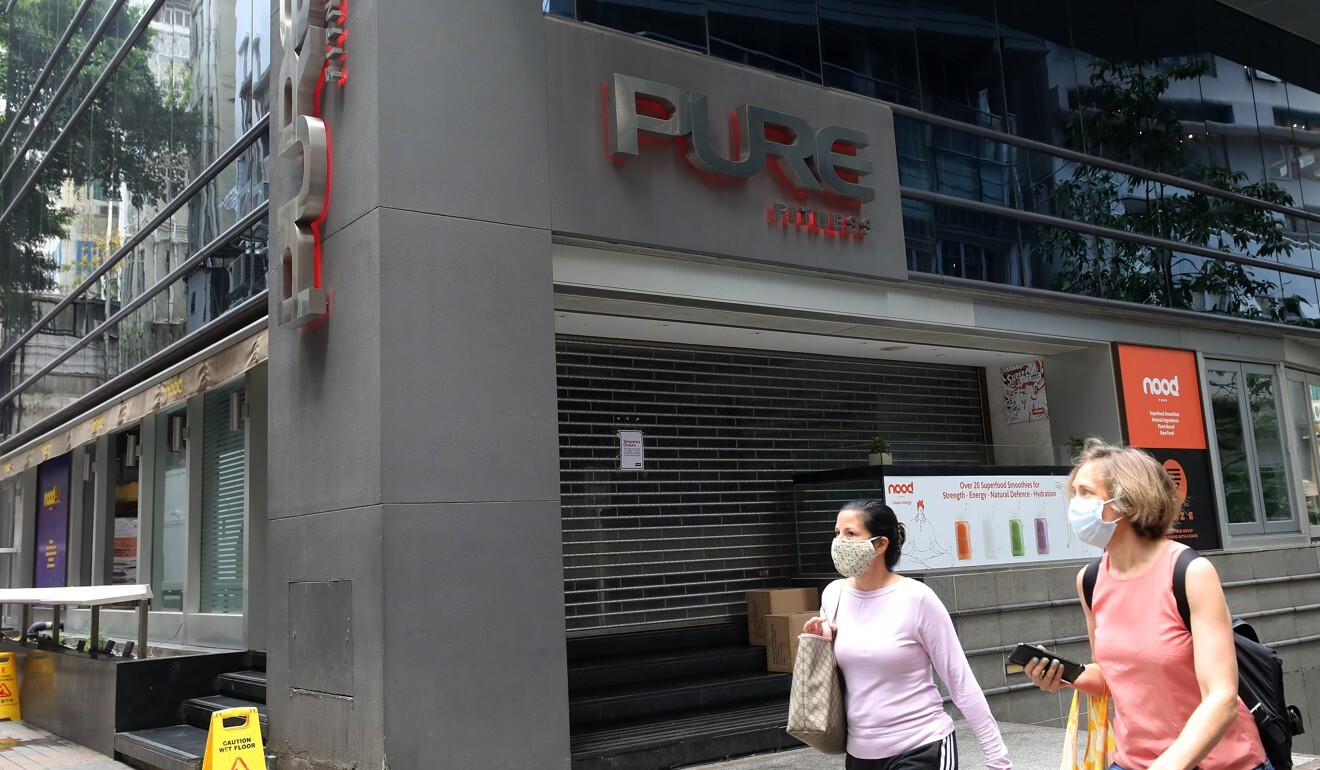 While welcoming the relaxation of rules, Simon Wong Kit-lung, president of business chamber the Institution of Dining Art, urged the government to offer measures that would boost restaurant operators' cash flow because existing initiatives such as the HK$81 billion employment support scheme, which subsidises workers' wages, did not take into account the third Covid-19 wave.
With evening dining making a return, eateries could at best earn about 50 per cent of their previous monthly income, he said.
"Restaurants will only be profitable when earning 80-90 per cent of the monthly income," he said. "The industry needs a strong will to stay alive until the third round of relief packages is available."
Hong Kong General Chamber of Commerce CEO George Leung Siu-kay said the government had to strike a balance between containing the coronavirus and keeping business afloat to avoid a collapse of the restaurant and retail sectors.
He said the chamber's 4,000 members still ranked containing the spread of coronavirus as the top priority because they wanted to relaunch their business as soon as possible.
"Allow retail businesses like restaurants and beauty shops to operate if they can adhere to the government's requirements on prevention measures and take common-sense precautions," he said.
"For example, limiting the number of customers at each table and adequate distancing, leaving contact details, disinfection after each service, etc, are essential to keeping their business afloat as financial assistance helps but is not enough to carry them through."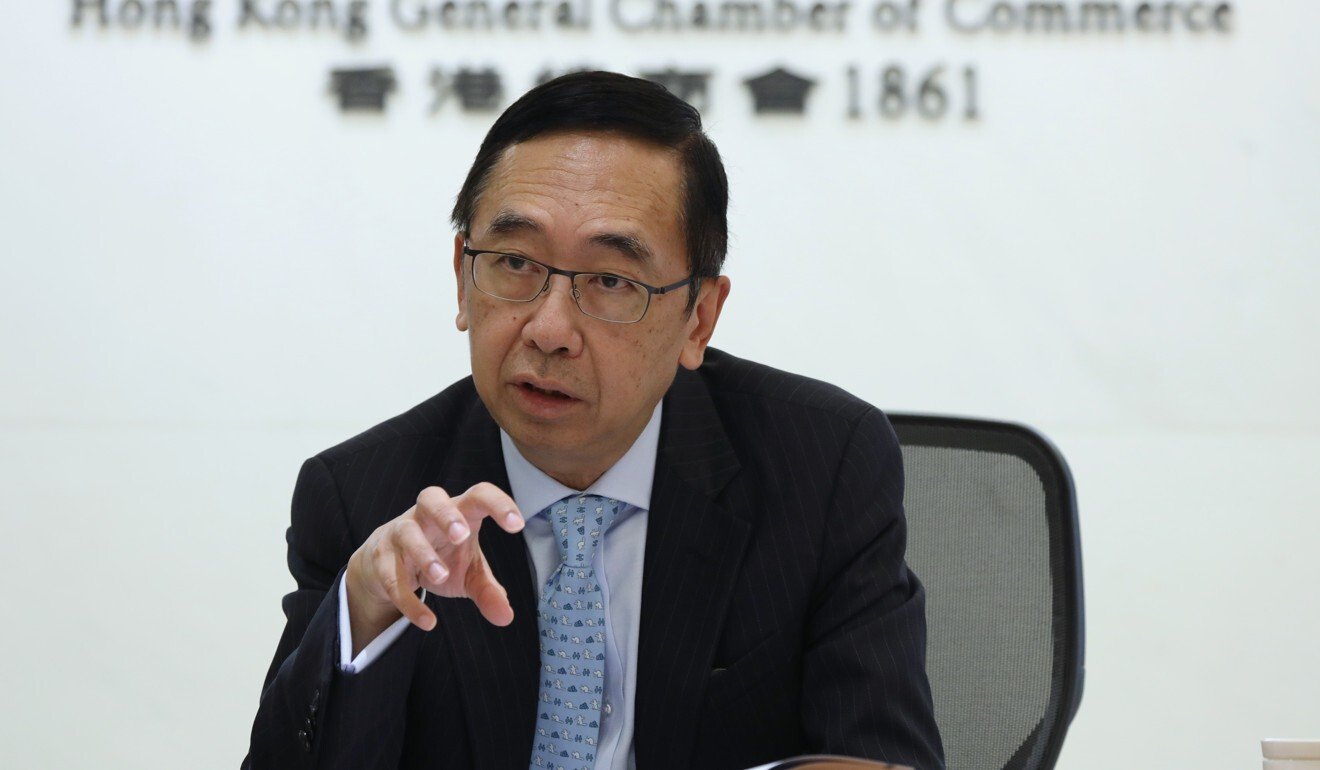 Meanwhile, industries such as party rooms and fitness centres which remain closed, complained that the government had failed to take care of them.
Day Yuen Man-chun, co-founder of a boxing gym in Kwai Fong, said the government's decision to only allow cinemas, beauty parlours and some outdoor sports venues to reopen was ridiculous and without any scientific proof.
He said many fitness centres had taken an enormous financial hit and more than 40 per cent of the small to medium boxing gyms were considering closing down.
Lam Hon-yin, chairman of the Hong Kong Party Room Association, accused the government of neglecting the sector by not providing enough support in relation to other industries.
He said hygiene could be maintained strictly in party rooms because of their reservation policy.
"Customers have to reserve before coming; we don't allow walk-ins. In this case, we are able to recognise customers better when we have their contact details."
This article appeared in the South China Morning Post print edition as: Catering sector on the 'brink of collapse'