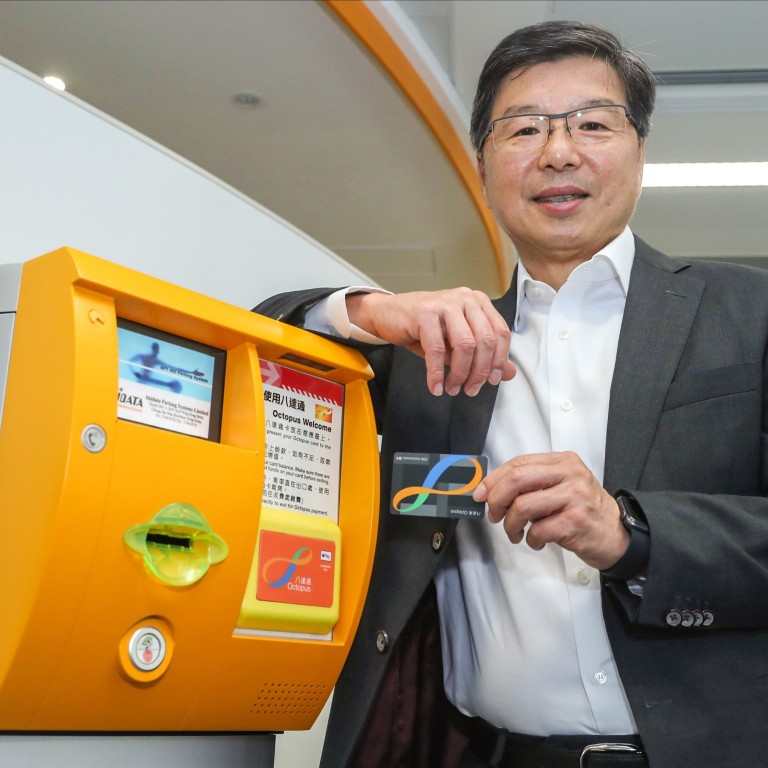 Exclusive

|
Hong Kong's Octopus aims to spread tentacles with contactless card for paying fares in mainland China
Outgoing Octopus Holdings' chief Sunny Cheung says the company is seeking to join a nationwide contactless card initiative called China T-Union
The 66-year-old CEO, who retires on Monday after a near nine-year stint with the company, says the aim is to increase cross-border connectivity
Hongkongers will for the first time be able to use contactless Octopus cards to pay for most public transport fares in mainland China by as early as next year, according to the company's outgoing CEO.
Octopus Holdings' Sunny Cheung Yiu-tong said a new card, which would be compatible with the electronic payment standards in the city and the mainland, would be available for use on taxis, buses, subways and ferries across the border.
He said the company was seeking to join a nationwide Ministry of Transport initiative, which created standards for contactless cards called China T-Union.
The 66-year-old, who retires on Monday after a near nine-year stint with the company, said the move would mark the first extension of Octopus' tentacles beyond Hong Kong since the home-grown brand and technology debuted in 1997.
"It aims at increasing cross-border connectivity, and Hong Kong's market is quite mature," he said in an interview on Tuesday. "The
coronavirus pandemic
has delayed discussions with mainland authorities, but we hope to roll it out next year."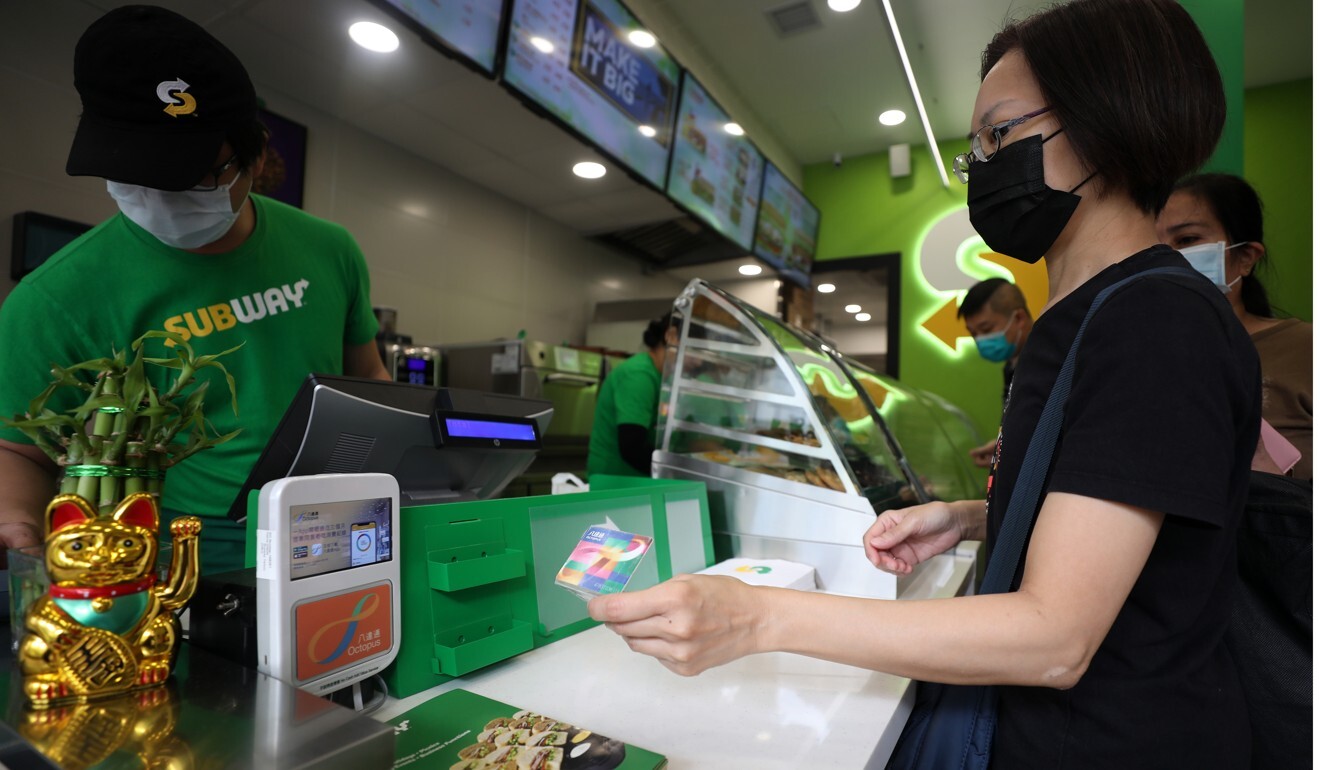 China T-Union cards were used in more than 260 cities at prefecture level and above as of 2019.
"Public transport fares across the border do not cost much, but the country's population is huge and hence the user numbers," Cheung said. "We also want to see Octopus being used for shopping across the country."
For a foray into the mainland's robust digital currency market, Octopus was seeking a partner in China's thriving electronic payment sector, he added.
Octopus was one of the world's earliest electronic payment systems applied to public transport and subsequently to everyday life for shopping and security access, followed by similar service providers such as Oyster in London and Snapper in Wellington, New Zealand.
However, Octopus' dominant position has been under threat since 2016 when Hong Kong regulated the stored value facilities market and granted licences to 17 new competitors, including some giants from across the border.
"The technology we have been using, near-field communication [NFC] is still fast and safe," Cheung said. "In Hong Kong, it is hard to change users' habits. For example, if you hop on a public bus at peak hours, people behind you will be impatient if you tap your Octopus card slowly. The card is already very fast in processing payment, which takes within 0.3 seconds per transaction."
There are 36 million Octopus cards in circulation, or an average of five per Hongkonger. Its technology is based on NFC, an offline communication protocol which enables short-range communication between compatible devices.
Cheung said internet users' criticism of Octopus being a tech laggard died down in June after people were allowed to add their Octopus account to Apple Wallet on their iPhones. That meant using the digital Octopus was just like using the actual card: tap or swipe an iPhone or Apple Watch at an Octopus reader for a transaction.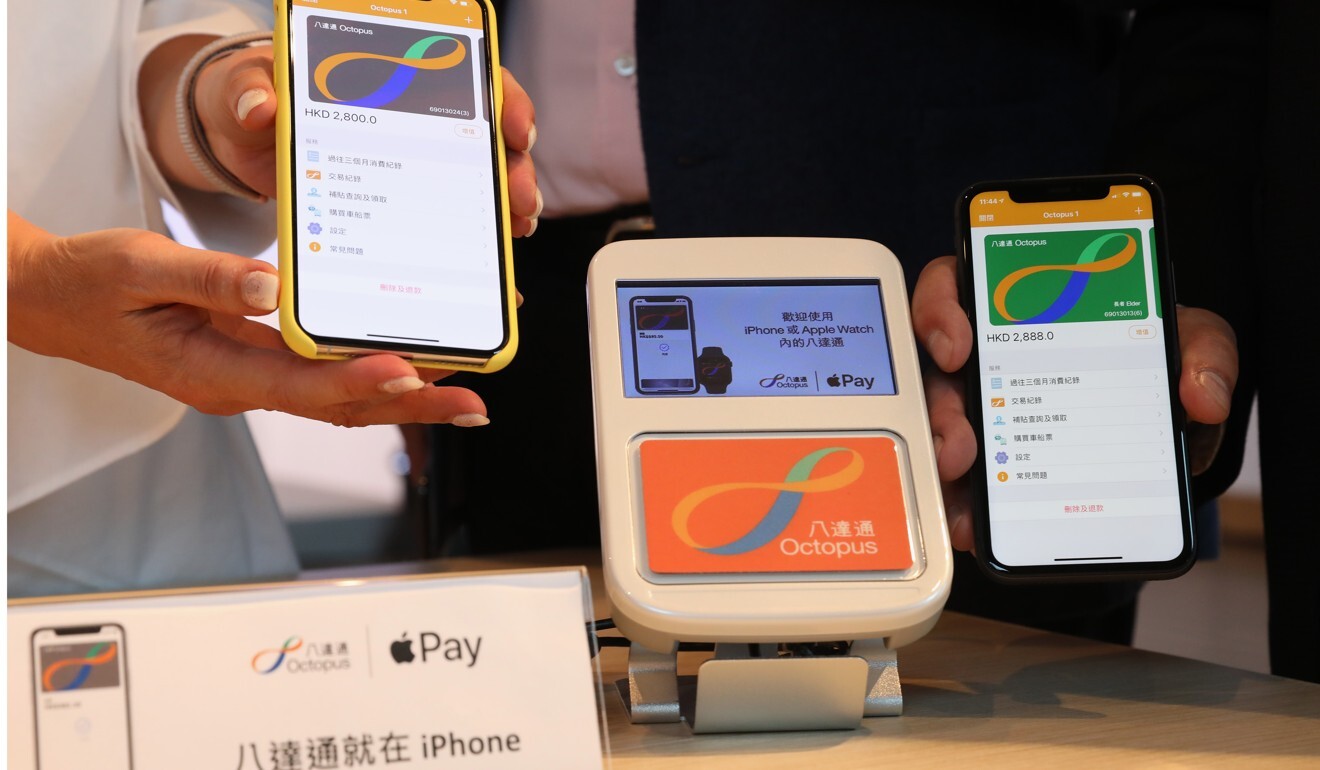 Cheung, who admitted he was stung by the criticism, regarded Octopus' breakthrough on the iPhone as one of the best times of his stint with the company.
"This was one of my biggest challenges," he said. "The breakthrough helped refresh Octopus' image even though it is still using NFC technology."
With an ongoing tourism slump arising from global coronavirus lockdown, the number of new Octopus cards issued in the first half of the year dropped by about 50 per cent from the same period in 2019, Cheung said.
New apps that digitalise Octopus cards were rolled out in July for inbound travellers but market reception would depend on the recovery in tourism, he said. The digitalisation of Octopus means visitors will be able to download a virtual Octopus card via a smartphone app and top up the stored value by credit card.
From next Tuesday, Cheung
will be succeeded
by Octopus' chief growth officer Angus Lee Chun-ming, who was formerly in charge of rail giant the MTR Corporation's operations in Macau. The MTR Corp is Octopus' biggest shareholder, with a 57.4 per cent stake.
This article appeared in the South China Morning Post print edition as: Octopus set to extend card use to mainland