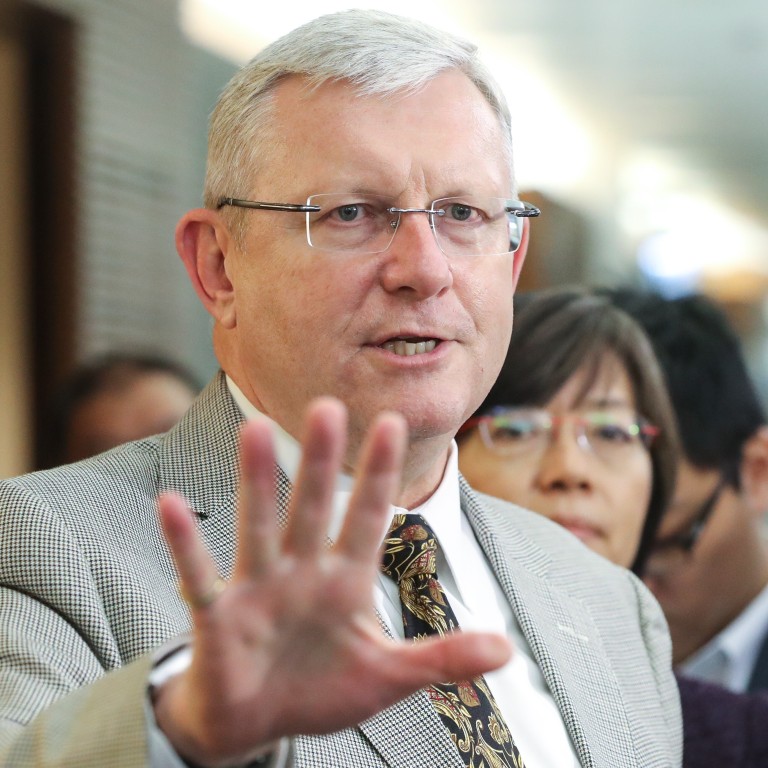 Head of Hong Kong's West Kowloon Cultural District Authority Duncan Pescod steps down
Duncan Pescod ends six-year stint with city's troubled multibillion-dollar arts hub
In internal letter to staff, government veteran says he was informed he would have to leave earlier than intended
The CEO of the authority managing Hong Kong's troubled
arts hub in West Kowloon
, Duncan Pescod, has been forced to step down about eight months before the end of his contract, the
Post
has learned.
The West Kowloon Cultural District Authority (WKCDA) announced that, with mutual consent between itself and Pescod, its board had approved his tenure as CEO ending on November 28.
That Pescod would be leaving early came as a shock first to board members and senior executives, sources familiar with the situation said. The government veteran had told chairman Henry Tang Ying-yen as recently as in July he did not want to renew his contract when it expired in August next year, but he expected to serve until the end.
In an internal letter to staff and obtained by the Post, Pescod said: "Unfortunately, I have now been informed by the chairman that the government has decided that I should leave earlier than I had intended. Accordingly, I have agreed that my contract should be terminated with effect from November 29 by mutual agreement."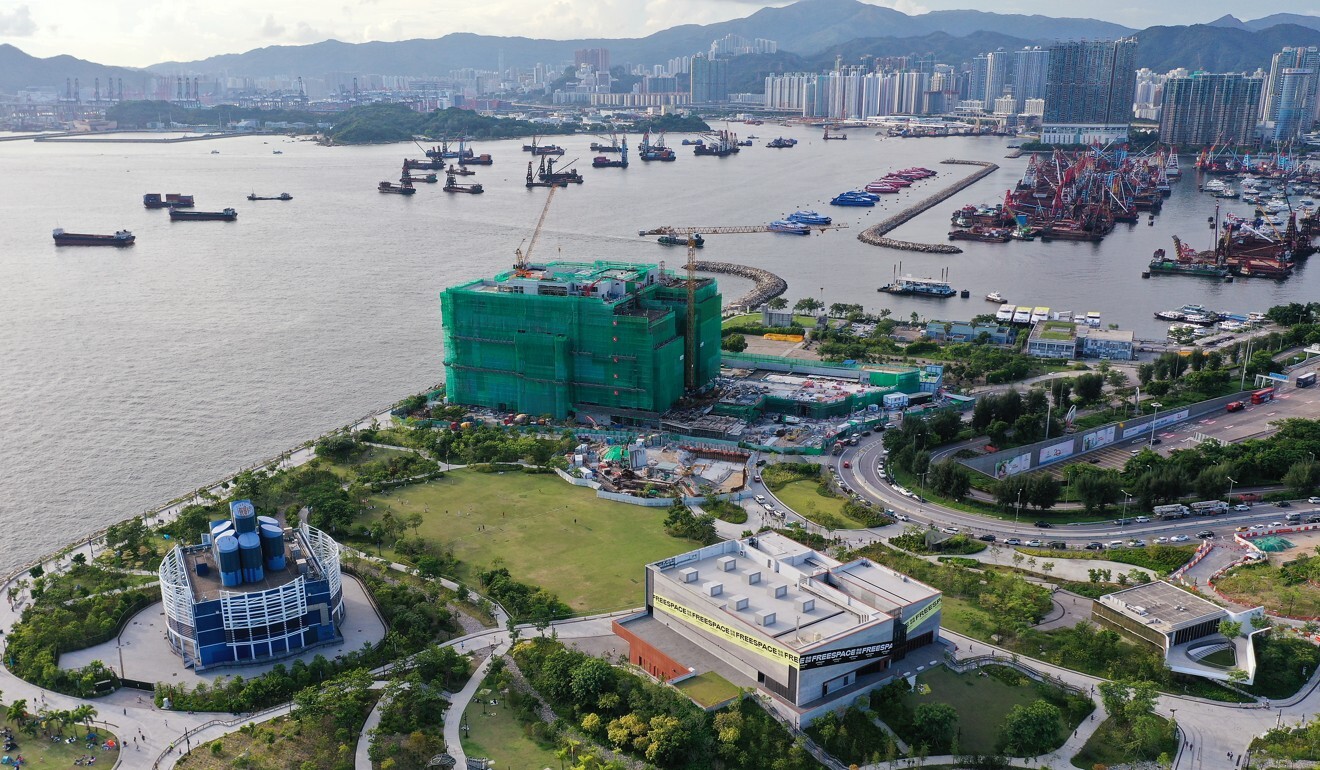 His successor will be sought through a global recruitment exercise and the authority will ask for a secondment from the government as an interim head for the body running the multibillion-dollar arts hub.
Secretary for Home Affairs Caspar Tsui Ying-wai expressed gratitude to Pescod, who has worked in the public sector for more than three decades, for his contributions, saying the government would consider the proposal on secondment and provide the necessary support.
However, sources said the government was disappointed with Pescod's performance.
During his six-year stint at the organisation, the mega infrastructure project has been plagued by controversies, including a setback in launching the tender of a major commercial component of the hub, the firing of a cash-strapped contractor for the M+ museum and other construction problems.
Ballooning costs beyond the initial grant of HK$21.6 billion (US$2.78 billion) to the hub from the government have also caused serious public concern. Critics estimate the total cost could eventually top HK$70 billion.
Without giving a reason for Pescod's departure, Tang praised his dedication and commitment to taking forward the development of the cultural district over the years.
"The departure of Duncan is a great loss to the WKCDA. On behalf of the board of directors, I would like to thank him for his dedication to the authority and extend my gratitude for his outstanding accomplishments," Tang said.
Pescod joined the authority as chief operating officer in October 2014 before he was named CEO the following year. He was reappointed for a second term in August 2018.
Before that, he worked for more than 33 years in various government branches. From 2008 to 2010, he was permanent secretary for commerce and economic development in the field of communications and technology, and he went on to become director of housing between 2010 and 2014.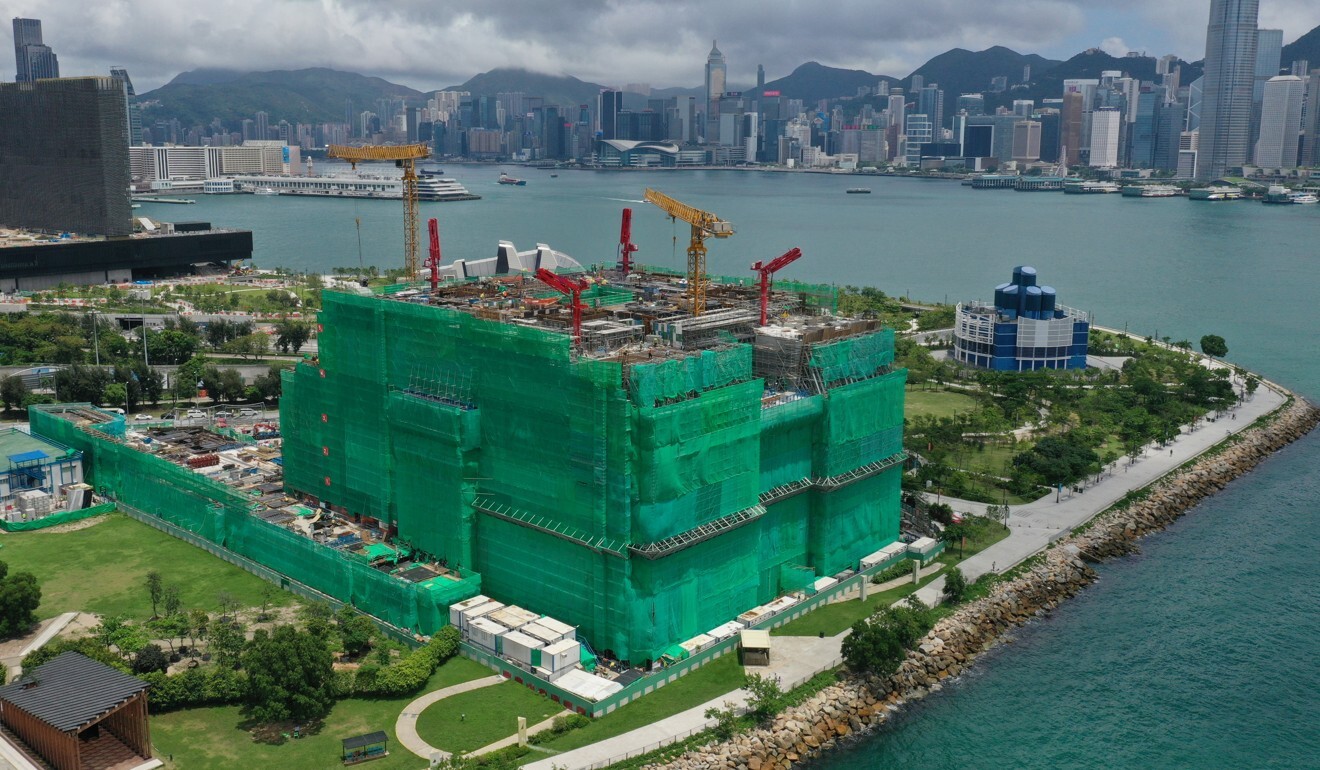 Critics said finding a suitable CEO would be challenging on the back of all the setbacks associated with the project. In 2014-15, the authority failed to come up with any suitable candidate from a global search and promoted Pescod to CEO instead.
Pro-establishment lawmaker Edward Lau Kwok-fan, a member of a Legislative Council committee that monitors the development of the arts hub, said many disagreed with Pescod's work approach.
He cited as an example how the authority not been transparent enough when it handled the termination of its HK$5.9 billion contract for the M+ museum with Hsin Chong Construction, which went into insolvency, and subsequently found a new contractor.
"His departure is necessary, but I feel his successor will face a new challenge," Lau said.
A Legco document in May showed there would be HK$10.2 billion remaining in the original endowment by the end of the 2019-20 financial year.
The authority estimated its unaudited operating deficit before depreciation would triple from HK$299 million in 2019-20 to HK$987 million in 2020-21, then widen to HK$1.55 billion in 2022-23 as more arts and cultural facilities open.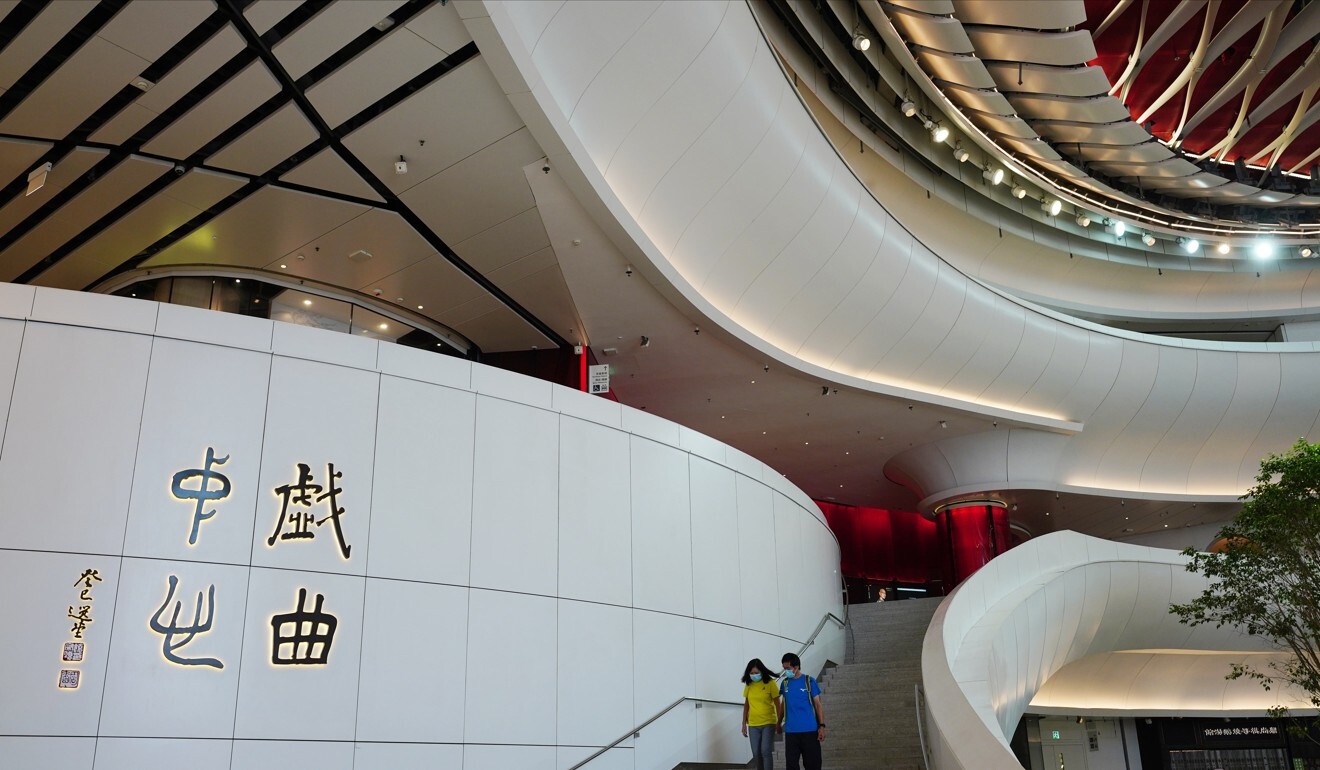 Last year, cracks in a cofferdam also caused flooding, tilted structures and a sinkhole at a construction site at the district.
"When we enter the next stage, maybe we really need to find a person who knows culture and arts or who can manage the financial situation well," Lau said.
Opposition lawmaker Claudia Mo Man-ching said it would be hard to find a new CEO, given the authority was expected to sink deeper in the red.
"Also, to people outside Hong Kong, there is too much bad news about Hong Kong. Unless the candidate is very desperate, I think it's difficult to hire someone from outside," she said.
Construction work began in 2013 at the cultural district, which sprawls across 40 hectares and aims to turn a prime harbourfront site into a world-class arts hub with facilities including theatres and museums.
So far, the Xiqu Centre, Art Park, Freespace and M+ Pavilion have opened, with the M+ museum expected to welcome guests in 2021, followed by the Hong Kong Palace Museum in 2022.
This article appeared in the South China Morning Post print edition as: West Kowloon arts hub chief to step down