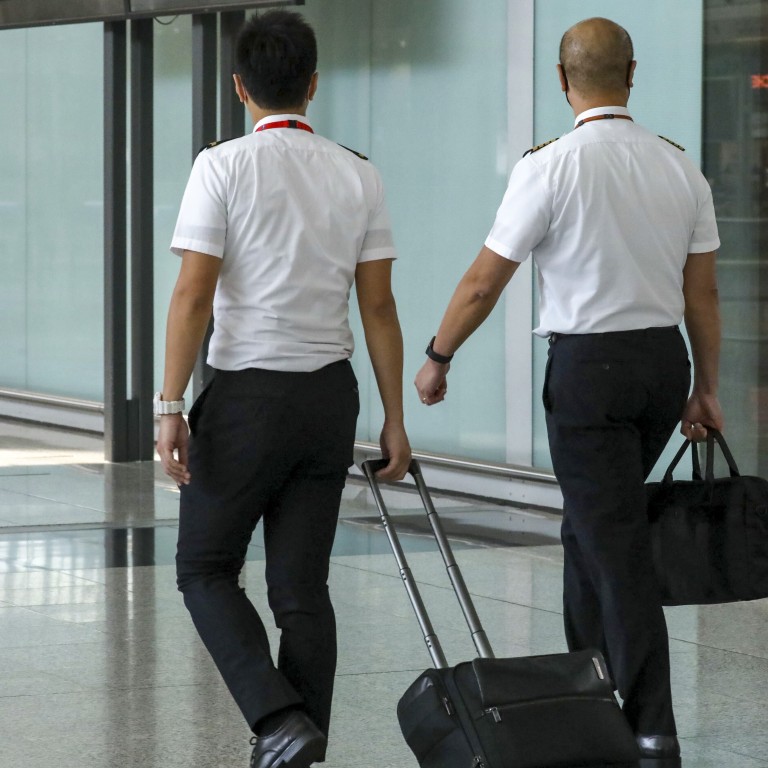 Cathay pilots union tells Hong Kong-based members not to sign new pay-slashing contracts
The union, which represents about 2,200 pilots in the city, is vowing to defend its members' existing contracts
In the wake of massive lay-offs at Cathay, remaining pilots are facing salary cuts of up to 60 per cent
After seeking legal advice, Cathay's pilots union has asked its 2,200 Hong Kong-based members not to sign salary-slashing new employment contracts handed out in the wake of massive job cuts, with the airline's pilots based outside the city also facing an uncertain future.
The Hong Kong Aircrew Officers Association (HKAOA) in a letter to members on Thursday night vowed to defend its pilots' existing contracts, as the city's flag carrier seeks to rein in what it sees as inflated pay and generous conditions as part of a dramatic cost-cutting effort aimed at weathering the
coronavirus pandemic
.
"In terms of the broader legal strategy, our lawyers are considering any and all angles, including any injunctive relief for actions taken by the company. All options are on the table at this stage," union chairman Tad Hazelton said in the message to members.
On Wednesday, Cathay announced it would be getting rid of 8,500 positions, with 5,900 existing jobs cut – most of them in Hong Kong – and thousands of other unfilled roles eliminated.
Cathay Pacific
's regional carrier, Cathay Dragon, was also shut down with immediate effect as the airline sought to move its remaining Hong Kong-based pilots and cabin crew onto cheaper contracts.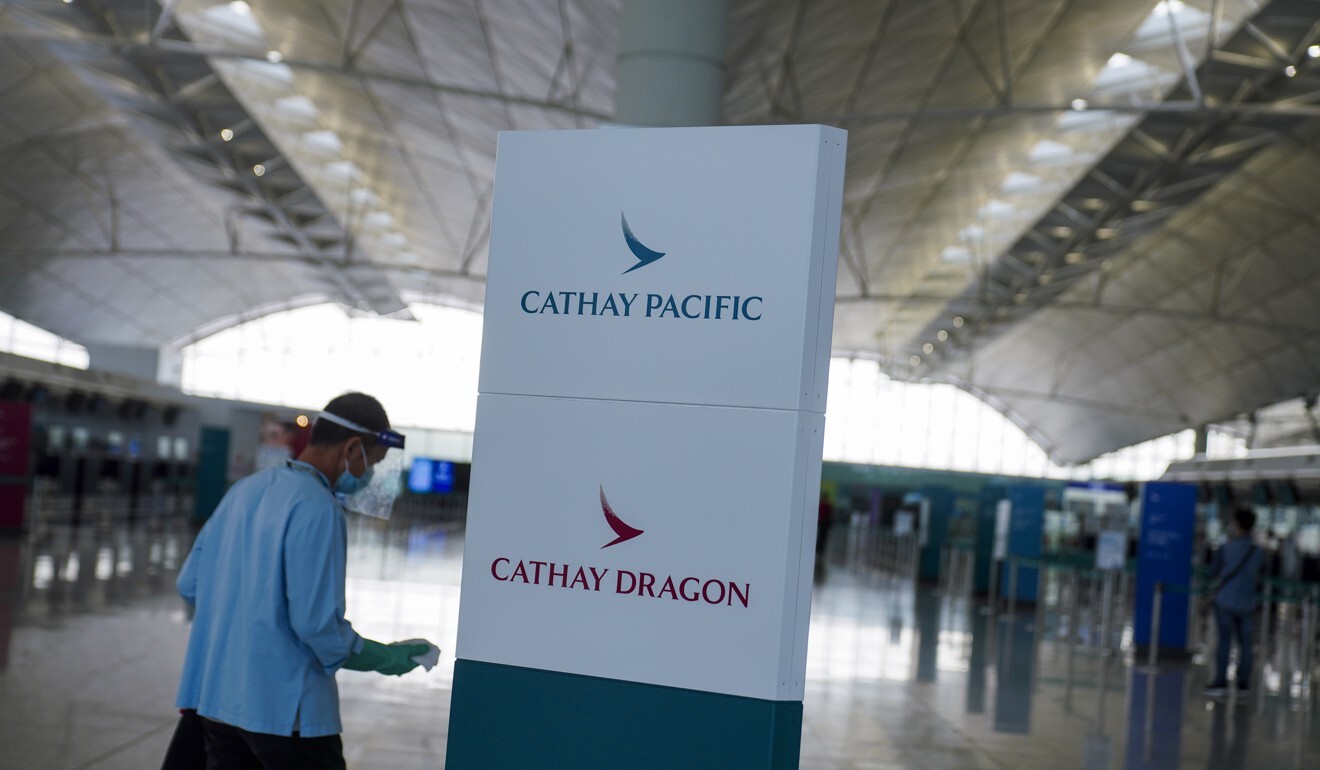 "The HKAOA has obtained legal advice on your contractual rights and protections pursuant to your COS (Conditions of Service)," a previous memo to unionised pilots said.
"We suggest you refrain from making a commitment" until more substantive legal guidance was received, it added.
The union could not be reached for comment on Thursday.
Under the new terms, more experienced pilots are facing a 40 to 60 per cent pay cut, and should they refuse,
they will be terminated
, not made redundant – a measure the union said it was also seeking legal advice on.
Pilots who sign within a week will be allowed to keep the bulk of their accommodation and education subsidies for two years. Those who sign within two weeks will keep the benefits for one year.
Chris Kempis, Cathay Pacific's director of flight operations, told pilots on Thursday that if they declined to accept the contracts, the official reason for their termination would be the "absence of consent to the new terms offered".
When asked a "hypothetical question" about future pilot redundancies, Kempis said the possibility was "hopefully one which will not materialise."
"Based on our current forecasts, we believe we are right-sized, but if headcount reductions are needed in the future we will take decisions at the appropriate time, bearing in mind operational needs and taking into account the interest of our pilots," he added.
If pilots did not sign the new contracts, the airline said it would immediately start backfilling positions from pilots who were made redundant, depending on the type of plane and pilot rank required.
Aside from the pay cuts, one of the most significant changes to the new contract is the removal of the "last in, first out" policy, or LIFO, which pilots fear could pave the way for making more costly pilots redundant in the future.
A "last in, first out" approach was adopted in the latest lay-offs to determine who would be let go, with more junior pilots losing their jobs ahead of more experienced ones.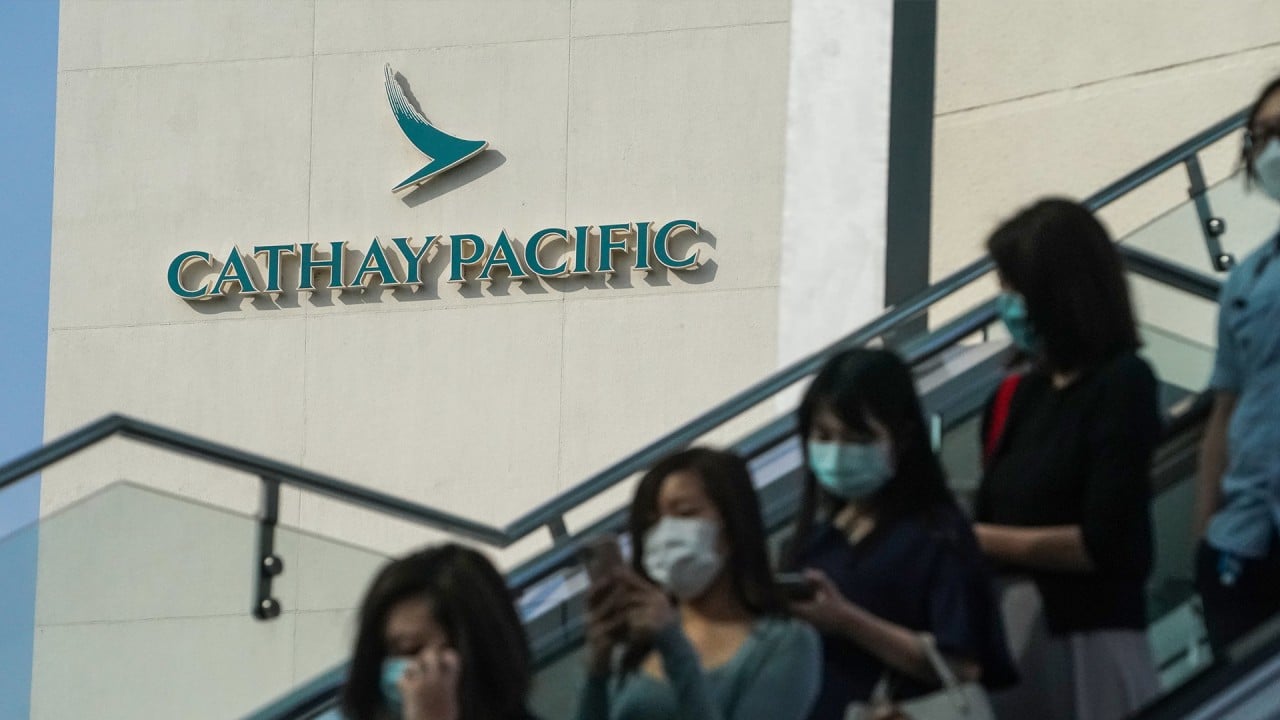 03:43
Cathay Pacific Airways announces its largest job cuts in history
Cathay Pacific Airways announces its largest job cuts in history
Separately, Cathay's pilots in overseas "bases" such as Britain, Australia, US and Canada – an estimated 400-600 pilots – were warned they would come under scrutiny in due course.
"While it is likely we will need to review the basing strategy in future we have not yet commenced any process at this time," the airline's flight operations department said in a list of questions and answers sent to pilots.
Overseas bases had not yet been reviewed due to the "urgent action to reduce costs" in Hong Kong, where most of the pilots were employed.
A subsequent review could lead to a handful of outcomes, including cutting the number of pilots at each base, or closing them while offering overseas pilots the chance to relocate to Hong Kong.
Before the wider announcement of the company's restructuring on Wednesday, Kempis had told senior pilots that bases "may" be reduced in size.
Some 5,300 Hong Kong-based employees lost their jobs on Wednesday, more than 600 of them pilots. New data shows 103 cockpit crew jobs were lost at Cathay Pacific, and 535 at Cathay Dragon.
There were around 3,800 pilots employed across the two airlines before the redundancies.
Cathay said its remaining pilot population was considered its "optimal number" for managing its operations. The pilot reductions factored into the closing of Cathay Dragon, with Pacific slated to eventually take on some of its shuttered sister brand's flights and routes using single-aisle jets.
University of Hong Kong law professor Rick Glofcheski, who specialises in the field of employment, said: "I can say that Cathay cannot unilaterally vary the terms of the contract, and Cathay requires the consent of the pilots to accept reduced terms.
"That [unilateral variation] would effectively be a constructive dismissal, giving rise to remedies under the employment ordinance."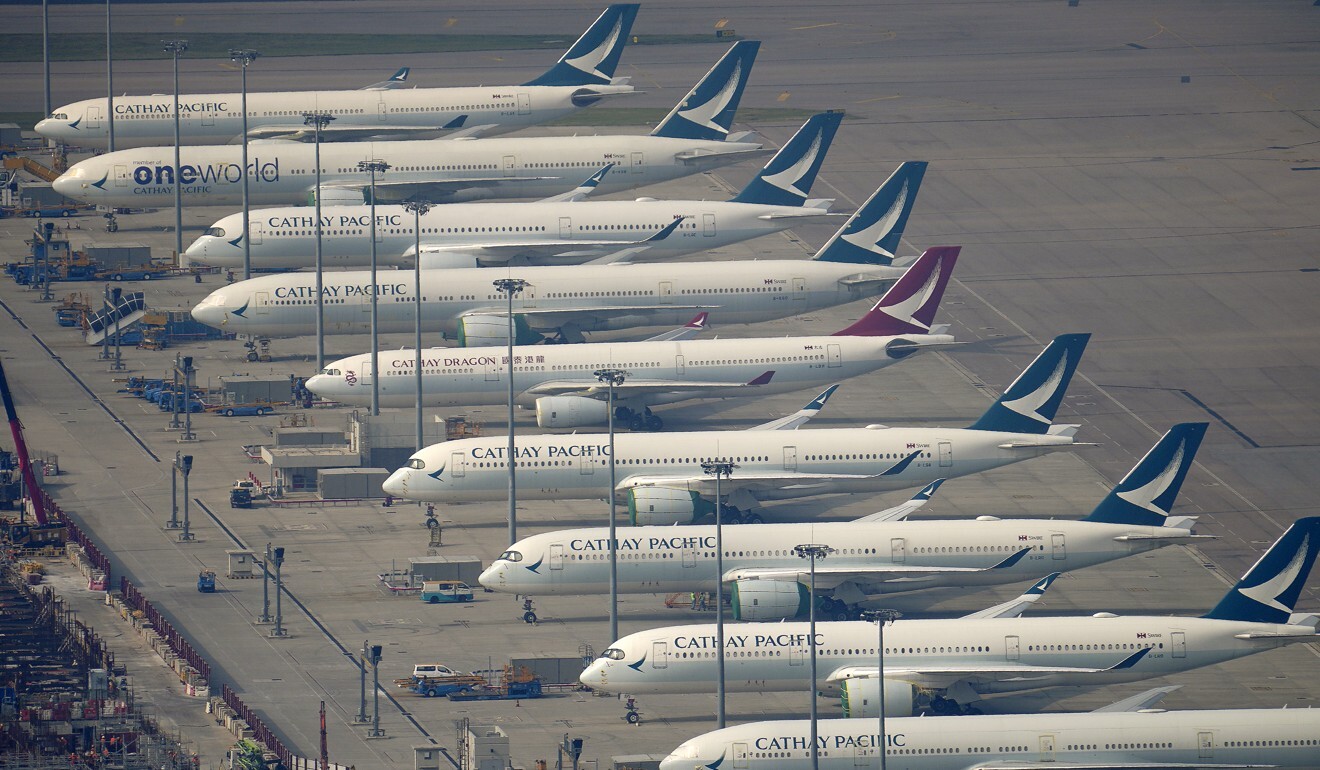 But he added it was open to Cathay to terminate their roles by either giving the contractual or statutory notice of termination or payment in lieu, making the pilots' status "not very secure".
On the distinction between redundancy and termination, he suggested the company was taking the position that those who refused to accept the reduced terms were not being made redundant on the basis their posts still existed.
He added: "Ultimately, such a legal conclusion would be for the court to make, and not for the employer, but Cathay's view may be a reasonable assessment of the situation nonetheless.
"If Cathay does choose to terminate the pilots who do not sign the reduced contracts, Cathay must be sure to follow the requirements of the employment ordinance, or face legal actions by those pilots."