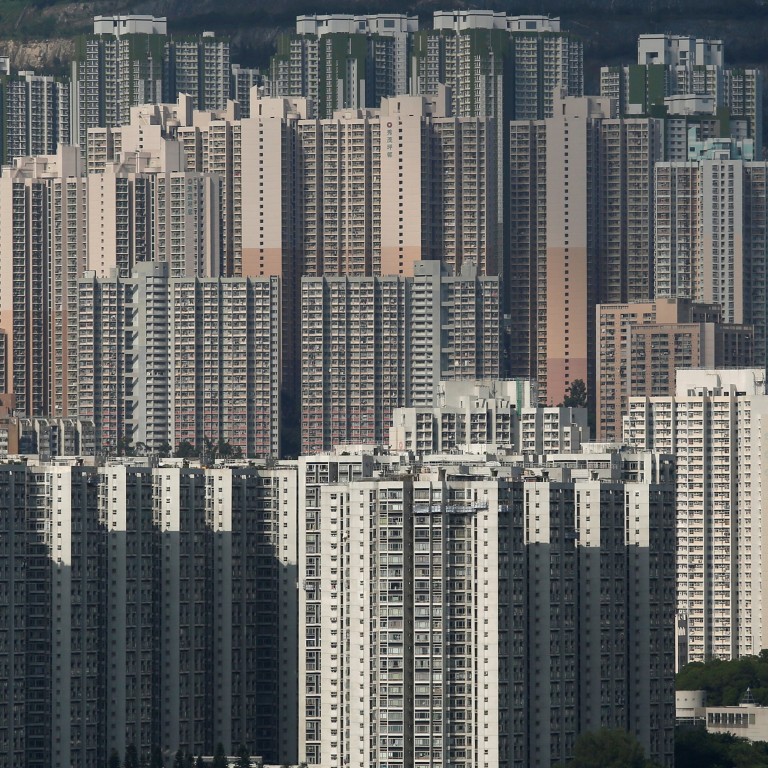 Hong Kong residents waiting years for public housing offered short-term relief
Government to hand out HK$8 billion to applicants who have been seeking a space for more than three years under latest policy address
In another key step, hotels and guest houses with low occupancy will be offered financial incentive to temporarily house residents
Hong Kong residents who have waited years for public housing will receive some short-term relief through a HK$8 billion (US$1.03 billion) cash subsidy scheme and temporary homes in hotels with fewer guests, according to the city leader's latest
policy address
.
The subsidy is the first time the government has offered cash to the large segment of society stuck on the sidelines of the world's most expensive property market. But critics warn that without rent control, the measure could end up seeing the money going to landlords' pockets instead.
The average waiting time for public rental housing has climbed to 5.6 years, and the number of family and single elderly applicants has grown to 156,400. Many are forced to live in poorly maintained subdivided flats in rundown urban buildings during the long wait. Beijing has identified the lack of affordable flats as one of the drivers of last year's social unrest.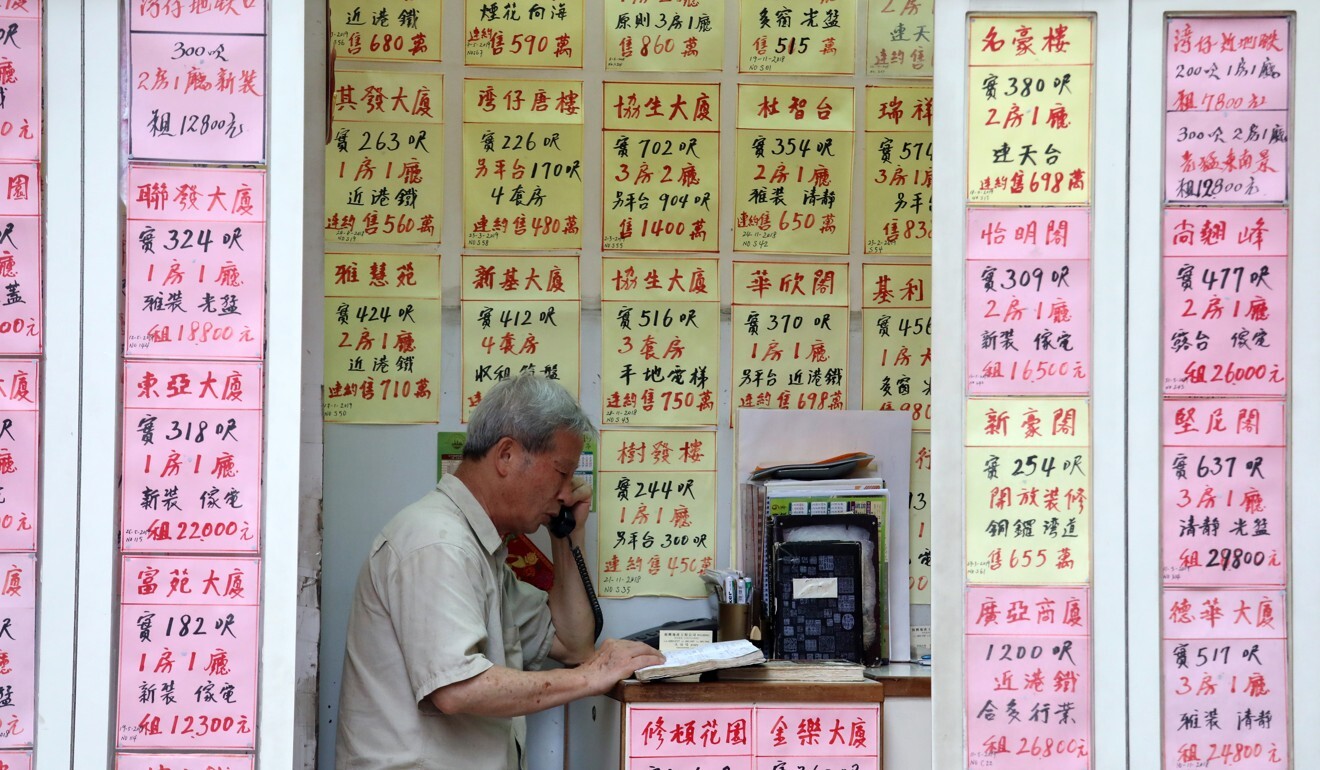 City leader
Carrie Lam
Cheng Yuet-ngor said she was seeking a "breakthrough in government thinking" about the city's housing problem.
"As the chief executive, sometimes I need to stand firm in the face of different opinions for a cause in which I believe: meeting Hong Kong people's housing needs is a goal too important to forsake" she said in her speech on Wednesday.
The subsidy scheme will provide cash allowances for people who have been waiting for public housing for more than three years, which is the longest any applicant should have to wait before receiving a first offer for a flat under the Housing Authority's pledge. About 90,000 households could benefit but single people under the age of 60 are not eligible.
The scheme, to open in the middle of next year, will last for three years, with the size of the subsidy being half of welfare payments received. For example, a two-member household should receive between HK$1,000 (US$129) and HK$2,000 a month.
But outgoing opposition lawmaker Andrew Wan Siu-kin warned of a "systematic flaw" in the plan, as there was no rent control in the private market and the subject was only under government study.
"For example, if you have been living in a subdivided flat and the government gives you the subsidy, the landlord will just increase your rent," Wan said.
Lam did acknowledge in her speech a lack of adequate protection for such tenants and said a study on tenancy control would be done early next year.
Under a separate measure announced on Wednesday, non-government organisations will receive subsidies to rent suitable rooms in hotels and guest houses suffering from low occupancy rates during the Covid-19 pandemic for transitional housing.
Lam said the step might also prevent the operators from folding amid the collapse of the tourism market due to the pandemic.
According to a government source, cheaper guest houses in the city centre such as Mong Kok, and hotels farther out, such as in the New Territories, will be possible options.
Operators can lease certain floors or rooms and they will have to sign a three-year contract.
Ten hotels and guest houses were already in talks with officials about the plan, the insider said.
Similar to an existing scheme that uses vacant premises as transitional housing, the NGOs will be responsible for selecting tenants and managing the logistics. Tenants will pay less rent than the market rate and the discrepancy will be filled by the Community Care Fund, supported by the government and private donations.
Sze Lai-shan, a social worker from the Society for Community Organisation, said the rooms "are still better than subdivided flats". But she doubted smaller spaces in hostels could accommodate any more than one person.
"Some of [the hostels] are in old buildings and conditions are not very good," she said. "It's quite small and you cannot put in wardrobes or other furniture. "
Sze also called for rent subsidies to be linked to rent control.
Corey Hamabata, senior president of JLL's hotel and hospitality group, said: "This looks to be a stopgap measure which will help [some] hotels. Prior to Covid-19, the pressure was mounting on a number of older, largely obsolescent hotel properties to renovate, redevelop or tear down these properties. This solution may provide opportunities for these hotels."
But hotels that expected business to return once borders reopened were unlikely to take significant advantage of the policy, given the possible requirement to reconfigure the rooms, Hamabata said.
Overall average occupancy rate for hotels was 52 per cent and 56 per cent for guest houses, according to JLL data. There were 308 hotels with 85,238 rooms and 1,481 guest houses.
Additional reporting by Lilian Cheng
This article appeared in the South China Morning Post print edition as: Cash handouts for residents stuck in the queue for flats