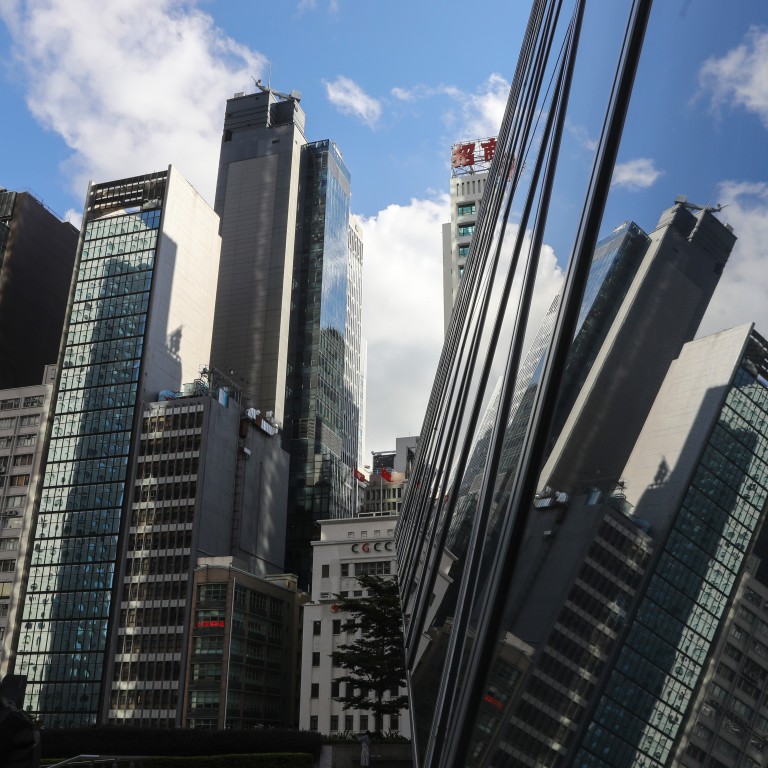 Boon for owners of commercial property in Hong Kong as hefty stamp duty is abolished with immediate effect
Double stamp duty introduced to curb speculation has hurt owners selling during downturn
Hong Kong companies will get help to expand markets in Greater Bay Area, overseas and online
Hong Kong is easing the tax burden on owners of commercial property who sell their assets and will promote local enterprises in the Greater Bay Area and overseas, in efforts to help companies ride out the severe impact of the Covid-19 pandemic.
In her policy address on Wednesday, Chief Executive Carrie Lam Cheng Yuet-ngor announced the end of double stamp duty (DSD) for non-residential properties.
The move, approved by her Executive Council on Wednesday, takes effect on Thursday and is expected to help owners with cash-flow problems to sell their assets without worrying about the tax they would have to pay.
"As a result of the economic downturn and uncertainties surrounding the Covid-19 pandemic, prices and demand for non-residential properties have been dropping over a period of time. The government considers now [is] the right time to abolish the DSD imposed on non-residential properties," Lam said.
The double stamp duty, introduced in February 2013 to cool an overheating market, subjected both buyers and sellers to a tax rate as high as 8.5 per cent for non-residential properties valued at more than HK$21.8 million.
Lam said abolishing the DSD would help owners who decide to sell their commercial properties to cope with financial difficulties caused by the economic downturn.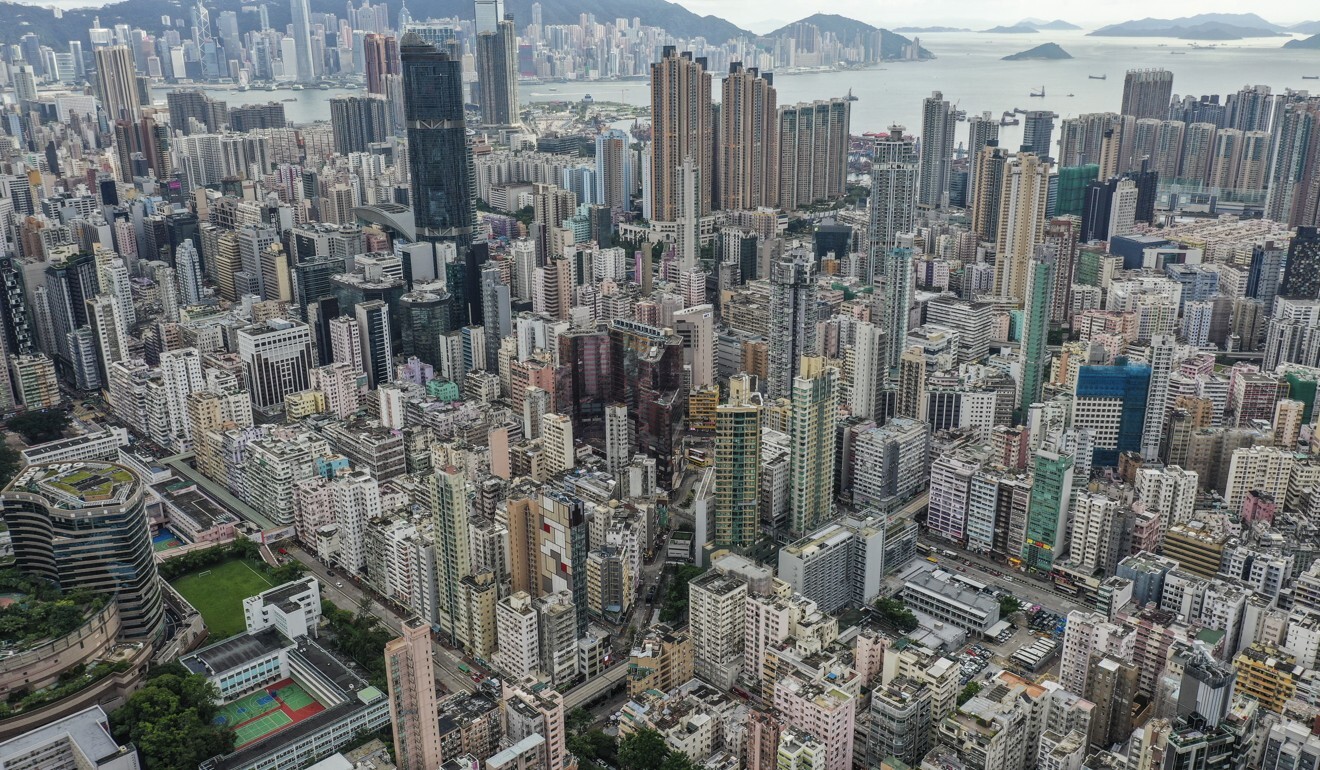 A government source said sales of commercial properties had dropped by up to 19 per cent this year from 4,666 deals last year.
Lam said the government would continue to monitor prices of non-residential properties and adjust measures when necessary to ensure the stable development of the market.
However, there will be no change for residential property sales as she stood firm in keeping taxes such as the special stamp duty and buyer's stamp duty.
"Given the tight housing supply and that residential property prices remain beyond the reach of average households, I must stress that the government has no plan to adjust any of the stamp duty rates concerning residential properties," she said.
Lam also announced various measures to help Hong Kong companies tap the Greater Bay Area and overseas markets. The bay area comprises Hong Kong, Macau and nine cities in Guangdong Province, which Beijing aims to develop into a massive hi-tech area to rival Silicon Valley in the United States.
"As the Covid-19 pandemic has dealt a heavy blow to economies around the world, reviving the economy and creating employment have become the most pressing issues," Lam said.
The initiatives include setting aside HK$50 million to subsidise major professional bodies that take part in various promotional activities in the bay area and overseas markets, and expanding the scope of Export Marketing Fund for two years to subsidise enterprises that take part in large-scale events and online exhibitions. Under the scheme, each enterprise is eligible for cumulative funding of up to HK$800,000.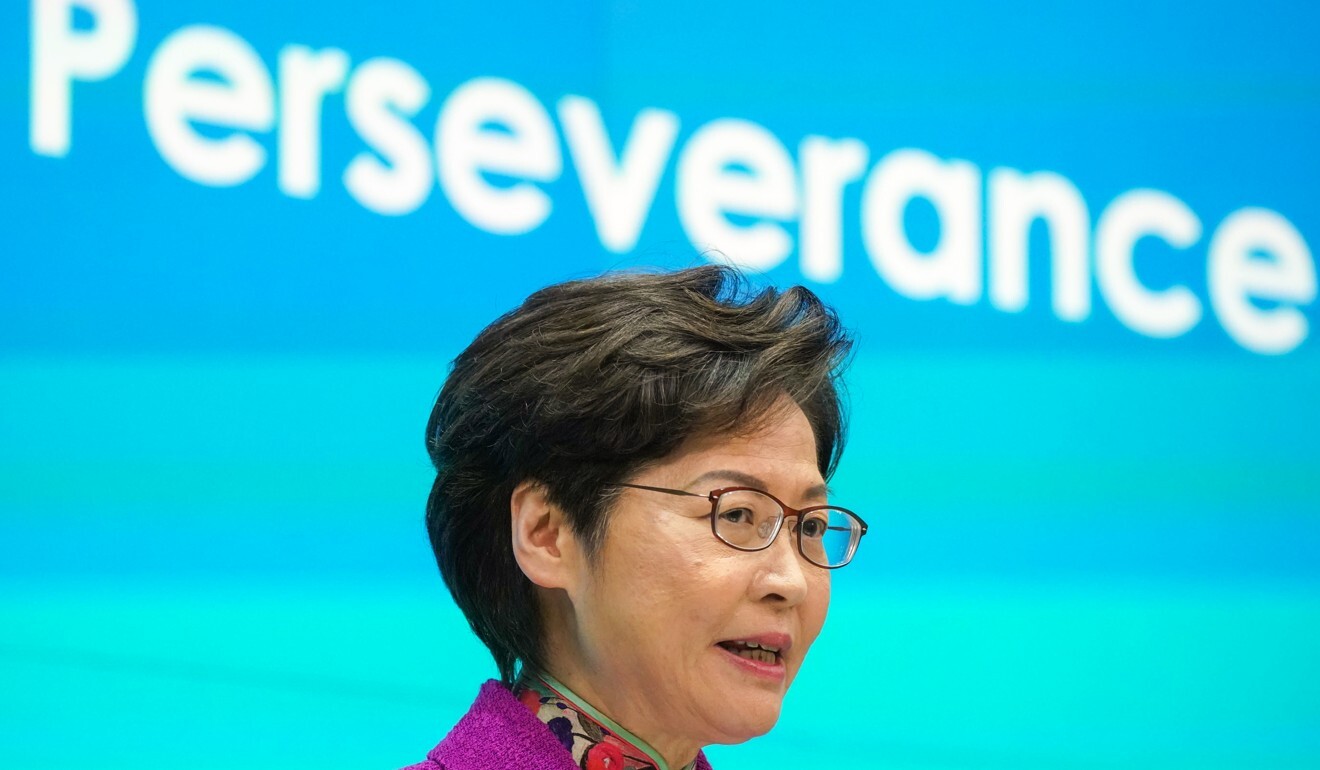 The Hong Kong Trade Development Council (TDC) will also launch a one-stop "GoGBA" platform with Guangdong and related chambers of commerce to support local firms in tapping the mainland domestic market through business promotions, matching services and training. A digital "Online Design Gallery" will showcase local products to market players on the mainland.
The government is also injecting an additional HK$1 billion into the CreateSmart Initiative, a funding scheme for projects that help develop Hong Kong's creative industry. It has received about 200 applications over the past two years with HK$800 million being granted so far.
TDC chairman Peter Lam Kin-ngok said the economic initiatives could help small and medium enterprises (SMEs) cope better with the pandemic challenges.
"For Hong Kong SMEs facing cash-flow issues, cancelling the double stamp duty for non-residential property will provide them more flexibility in their finances. At the same time, broadening the coverage of the Export and Marketing Fund will help SMEs find new market opportunities online and offline," he said.
He pledged to work closely with the government to help SMEs enter the mainland market, transform through digitisation and find new global opportunities.
Alva To, vice-president at real estate firm Cushman & Wakefield, noted that the city leader's policy speech did not include many details about the Greater Bay Area initiatives.
Aside from calling for better communication with related bay area government bodies, he said: "We recommend that the government offer immediate and necessary support to Hong Kong people who will move to live and work in the bay area."
This article appeared in the South China Morning Post print edition as: Double stamp duty scrapped for sellers of commercial properties