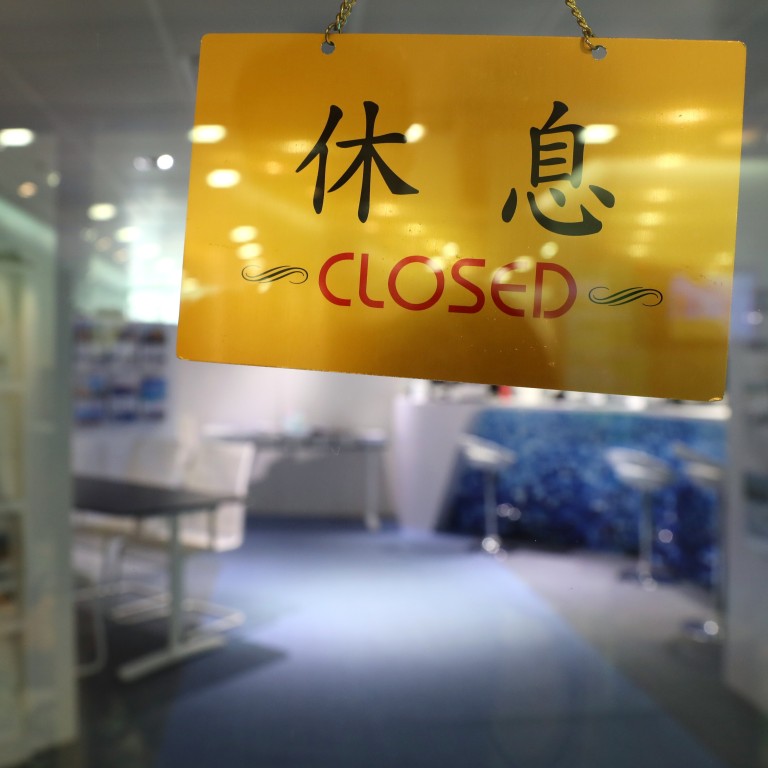 Hong Kong fourth wave: two major travel agencies slash staff as Covid-19 subsidy ends with no relief for sector in sight
Wing On Travel, one of the city's biggest operators, reveals 120 employees to be sacked, while Arrow Travel says it will cut 30 per cent of staff on December 1
'Before a vaccine is made available, I don't think the industry will have any hope of seeing travel resume again,' agency director tells Post
Hong Kong's battered tourism sector suffered yet another blow on Monday as two of the city's major tour operators revealed they were laying off at least 20 per cent of their respective workforces in a bid to stay afloat during the rapidly worsening
coronavirus
outbreak.
Wing On Travel, one of the city's largest agencies, said it would sack 120 employees, a fifth of its staff, while the rest of its workers would remain on unpaid leave.
Rival Arrow Travel Agency, meanwhile, planned to cut 12 positions, or 30 per cent of its employees, on December 1, managing director Tommy Tam Kwong-shun told the Post.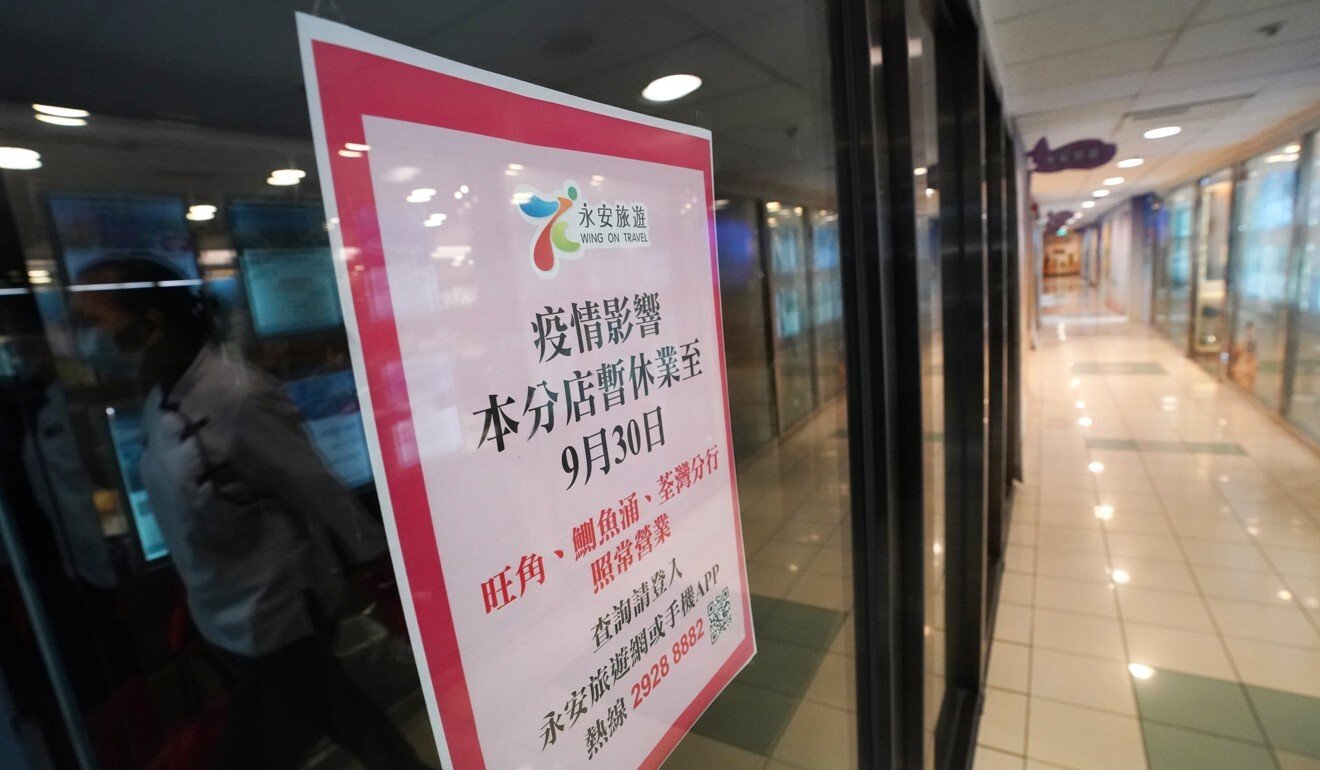 The two companies said the lay-offs were triggered by Monday's expiration of the government's six-month, HK$81 billion (US$10.3 billion) Employment Support Scheme subsidy, along with an uncertain future amid the fourth wave of Covid-19.
Both companies were bound by the terms of the handout to not lay off staff before it came to an end on November 30.
"We are pessimistic about the industry outlook in the next six months or longer," he said. "Before a vaccine is made available, I don't think the industry will have any hope of seeing travel resume again."
Between November 23 and 29, Hong Kong logged an average of 87 coronavirus cases a day, with more than 90 per cent involving local infections.
On Monday, Hong Kong Chief Executive Carrie Lam Cheng Yuet-ngor revealed a fresh wave of
social-distancing
rules would be tightened on Wednesday, including the suspension of all local tours. The bad news followed the postponement of the city's ill-fated travel bubble with Singapore, which was put on hold the night before its planned November 22 debut because of the fresh outbreak.
"Demand for local tours was decent last month, which at best kept some staff at work," Tam said.
In a statement, 56-year-old Wing On said it did not see travel being restored to previous levels within the next couple of years.
"The manpower costs will become unbearable after the wage subsidy scheme ends," it said. "We have no choice but to restructure operations for longer-term survival."
Freddy Yip Hing-ning, president of the Hong Kong Travel Agent Owners Association, said tour agents who maintained pension payment records up to October 31 were eligible to take part in the government's latest HK$600 million round of financial aid.
Under Lam's policy address last week, travel agencies with fewer than 10 staff members will receive a HK$100,000 cash subsidy, while those with more than 11 employees will get HK$10,000 per employee. The scheme is expected to benefit about 1,700 companies.
About 19,000 full-time staff and freelance accredited tour guides and escorts, meanwhile, will receive a one-off subsidy of HK$15,000.
Tourism lawmaker Yiu Si-wing urged the government to reconsider extending the wage subsidy scheme beyond November to throw a lifeline to tourism stakeholders, as there was no indication business would improve in the near future.
"It is not surprising to see the wave of lay-offs when there is no business," he said.
Tourism is a Hong Kong pillar industry, typically generating about 4 per cent of the city's gross domestic product and employing roughly 260,000 people.
Unemployment in the tourism-related sectors, which encompasses food service and accommodation, eased slightly to 11.2 per cent for the three months to October 31, from 11.7 per cent in the preceding three month period. That figure, however, was much higher than Hong Kong's overall 6.4 per cent unemployment rate.
This article appeared in the South China Morning Post print edition as: Two major tourism agencies slash staff