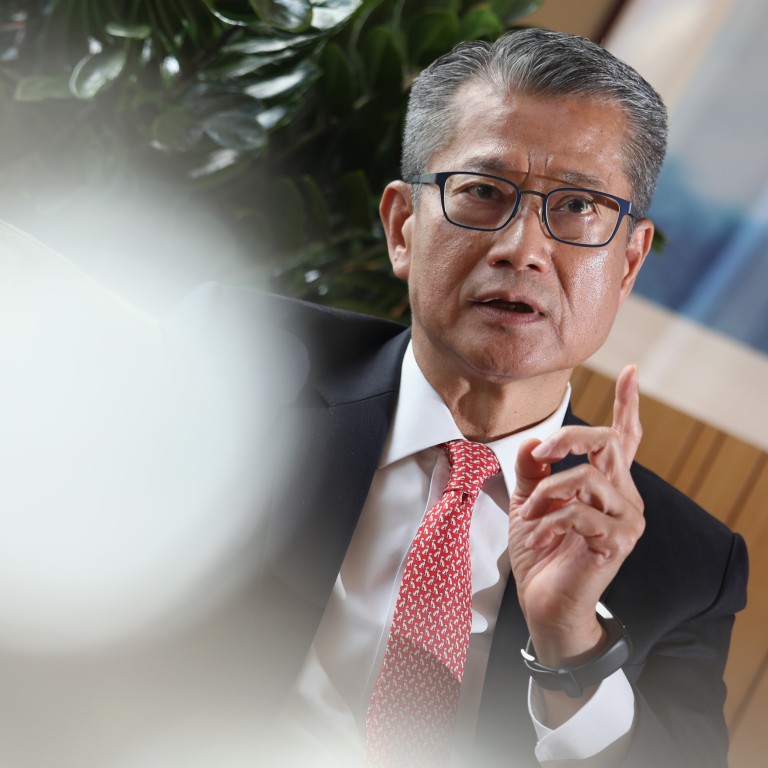 Hong Kong finance minister sounds alarm over city's financial stability as recurrent spending nears half a trillion dollars a year
Paul Chan points to rapid growth in government spending which has ballooned 25 per cent in past three years
Financial secretary says city facing record deficit of HK$300 billion
Ballooning spending was pushing Hong Kong further into the red and new sources of income were needed to help balance the government's books and reassure global markets that fiscal responsibility remained a top priority, finance chief Paul Chan Mo-po said on Sunday. 
In sounding the alarm over the city's financial stability, Chan noted that recurrent spending had soared by 25 per cent over the past three financial years to hit an expected HK$486.6 billion (US$62.77 billion) in 2020-21.
Further strains to the public purse should be expected from a planned HK$2 (25 US cents)concession fare for public transport for residents aged 60 or above. He estimated the scheme would cost the government about HK$6 billion a year.
Such outlays would grow "fairly fast with an ageing population" and as a result, the city was likely to face challenges in generating income and cutting costs, Chan warned.
Writing on his official blog, the financial secretary said Hong Kong faced a record budget deficit of more than HK$300 billion in the financial year ending next March.
He attributed much of the ballooning deficit to rapid growth in recent years of recurrent expenditure, or all government spending not related to infrastructure projects and other capital assets.
Hong Kong's fiscal reserves stood at HK$850 billion as of October 31, down from HK$1.1 trillion in March.
"Much of the HK$120 billion spent on relief measures I announced in the previous budget was one-off spending," Chan said, referring to steps taken in response to the economic downturn brought about by social unrest and Covid-19 epidemic.
"It will not cause a long-term financial burden. The three rounds of anti-epidemic fund measures are also of a similar nature."
The minister, who is expected to deliver his budget speech in February, warned Hong Kong must carefully watch the growth of recurrent spending as it could present structural challenges to the government's books and pose a threat to financial stability.
"Under the linked exchange rate system, Hong Kong cannot deal with the economic ups and downs through monetary or exchange rate policy," he said, referring to the local currency's peg to the American dollar. "That is why the sound government finance is one of the important tools to stabilise market confidence."
Chan noted how recurrent spending had risen since the handover from Britain to China in 1997, increasing from HK$149.4 billion in the first year to HK$199.4 billion in 2007-08.
"The following seven years saw the figure go up by about HK$100 billion, to HK$300 billion in 2014-15. And it took another four years for the figure to go up to HK$400 billion in 2018-19," Chan wrote.
"In recent years, the rate grew rapidly and it is estimated [recurrent spending] will hit about HK$500 billion in 2020-21."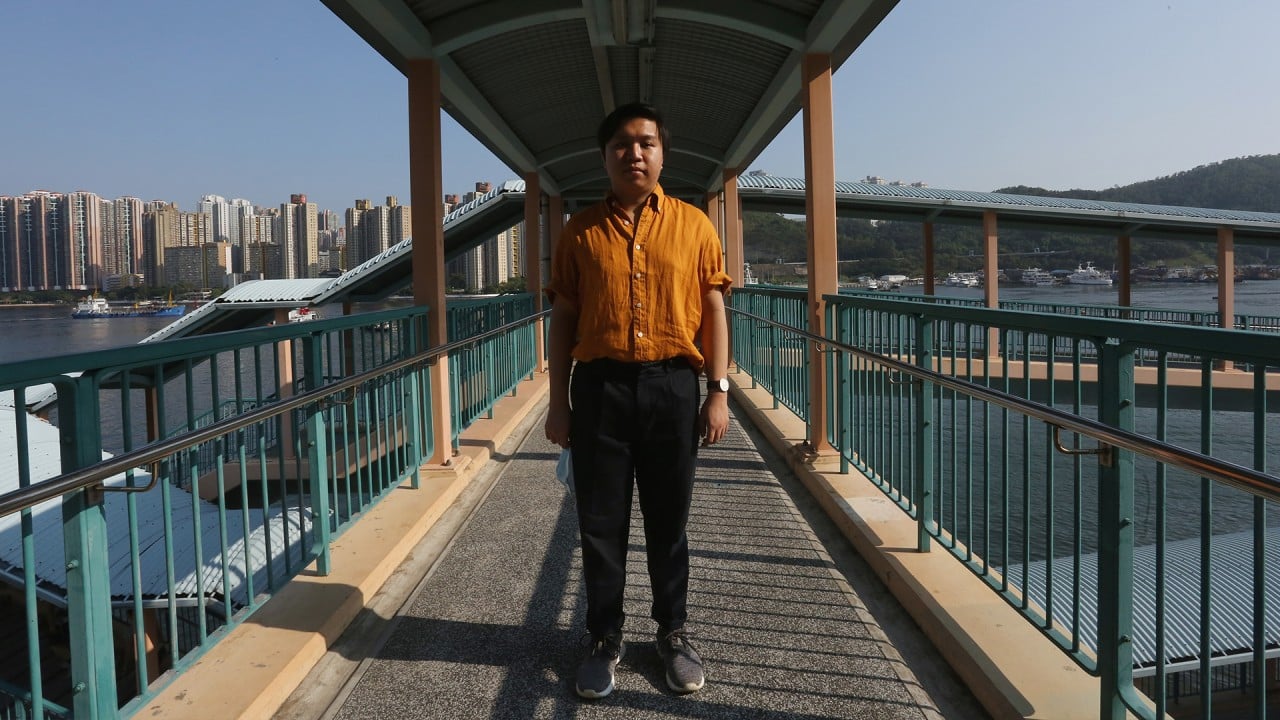 03:20
Hong Kong's class of 2020 fears becoming 'lost' generation as Covid-19 shakes the global economy
Hong Kong's class of 2020 fears becoming 'lost' generation as Covid-19 shakes the global economy
The government could not be dismissive of the trend given the figure was already three times the 1997 level.
Chan did not mention Chief Executive Carrie Lam Cheng Yuet-ngor in his blog posting. But it was under Lam's "new fiscal philosophy" – outlined in her election manifesto and adopted upon taking office in 2017 – that the government ramped up spending to invest more in the future, even willing to post deficits if the outlays were deemed in the public interest. Chan warned spending would outstrip revenue in the coming year.
"As for how to open up new sources of finance and cut down on expenditures, it is an extremely difficult issue," Chan wrote, adding his tax policy unit was conducting studies and assessments.
"But reducing expenditure and increasing taxes amid an economic downturn and at the same time seeking to avoid affecting the momentum and confidence of economic recovery, seems to be contradictory in some sense."
He said he would still try to spur on the economy by boosting spending on public works.
Chan previously warned of the risks arising from drastic increases to recurrent expenditure in this year's budget speech. At the time, he said the government should be more mindful of long-term stability, with future spending commitments matching revenue increases. He also pointed to a need to identify new areas of growth to bolster receipts or revise tax rates.
One-off relief measures would also gradually need to be used with care.
Hong Kong's gross domestic product has fallen for five consecutive quarters, declining 3.5 per cent in real terms in the third quarter from a year earlier, against a decrease of 9 per cent in the second quarter. The government expects the economy to contract 6.1 per cent this year.
But Professor Terence Chong Tai-leung, an economist and executive director of Chinese University's Lau Chor Tak Institute of Global Economics and Finance, was less pessimistic.
"If we spend the money wisely and that can boost the economy, there is no reason why we should stop spending more just for the sake of keeping the money in hand to avoid a budget deficit," he said.
Liberal Party leader Felix Chung Kwok-pan said long-term expansion of recurrent spending was unsustainable. He expected Hong Kong to face huge deficits in the years to come.
"The legislature will certainly keep a closer eye on the government to make sure it will use money more wisely," Chung said. "For example, we have asked the government to freeze headcounts for civil service, especially those senior posts."
This article appeared in the South China Morning Post print edition as: Minister warns on soaring spending