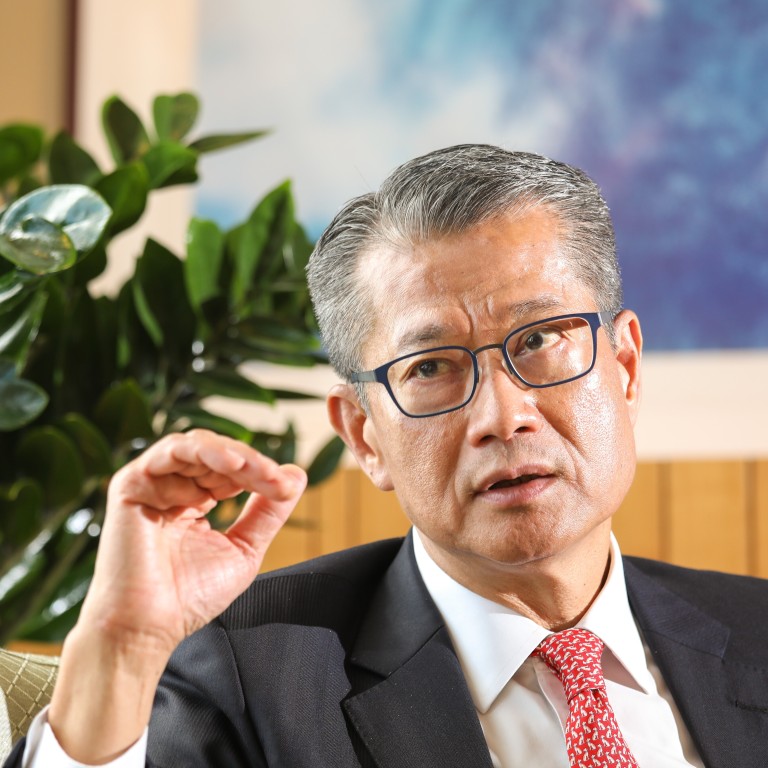 Hong Kong's finance chief forecasts economic recovery next year, but admits it all depends on Covid-19 vaccine and US-China relations
Financial Secretary Paul Chan predicts rebound in second half of 2021 but admits there are uncertainties
City's economy expected to shrink by 6.1 per cent this year, its biggest contraction on record
Hong Kong's
economy
could recover in the second half of 2021, the city's finance chief said on Monday, but admitted it would depend on forces largely out of his control.
Financial Secretary Paul Chan Mo-po said any rebound relied on the
coronavirus pandemic
easing, the availability of a vaccine, and relations between the United States and China improving.
Speaking at the
Legislative Council's
financial affairs panel, Chan predicted a recovery could happen alongside an improvement in the global economy, but admitted both depended on a Covid-19 vaccine appearing on the market.
He said the city would have to wait until the second half of next year at least for "an economic recovery to happen in Hong Kong".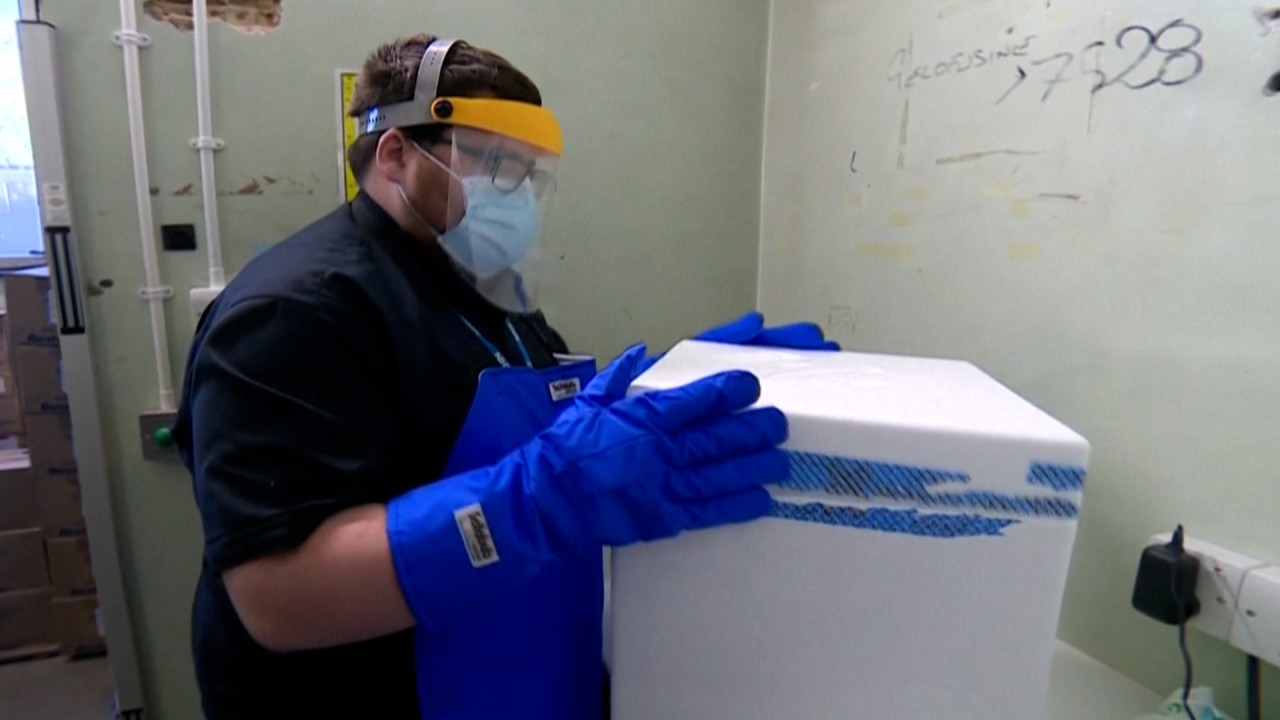 03:09
Coronavirus vaccines arrive at a UK hospital ahead of world's first national vaccine rollout
Coronavirus vaccines arrive at a UK hospital ahead of world's first national vaccine rollout
"It hinges on the containment situation of the pandemic around the globe, as well as in Hong Kong, the availability of vaccines, and how extensive immunisation is around the world," he told lawmakers.
"These are the uncertainties. The economic recovery also depends on the external environment, especially how
US-China relations
develop after going through several ups and downs."
Chan's forecast came as Hong Kong's economy was expected to shrink by 6.1 per cent this year, its biggest contraction on record. The city's gross domestic product has fallen for five consecutive quarters, declining 3.5 per cent in real terms in the third quarter from a year earlier.
The finance minister said Hong Kong faced a record budget deficit of more than HK$300 billion (US$38.7 billion) this financial year ending next March, and would continue to post a deficit in the 2022 financial year.
Fiscal reserves stood at HK$850 billion as of October 31, equivalent to about 13 to 14 months of government expenditure, down from HK$1.1 trillion in March. The current fiscal reserves were close to the levels in 2003 when the Hong Kong economy was ravaged by the outbreak of severe acute respiratory syndrome.
On Sunday, Chan attributed much of
the ballooning deficit
to rapid growth in recent years of recurrent expenditure, or all government spending not related to infrastructure projects and other capital assets.
The minister, who is expected to deliver his budget speech in February, noted that recurrent spending had soared by 25 per cent over the past three financial years to hit an expected HK$486.6 billion in 2020-21.
The government has dished out more than HK$300 billion in relief to help businesses and individuals hit hard by the pandemic.
On top of it, a two-phased HK$81 billion wage subsidy scheme has been rolled out, under which employees' salaries are subsidised by half for six months, capped at HK$9,000 (US$1,160) per month.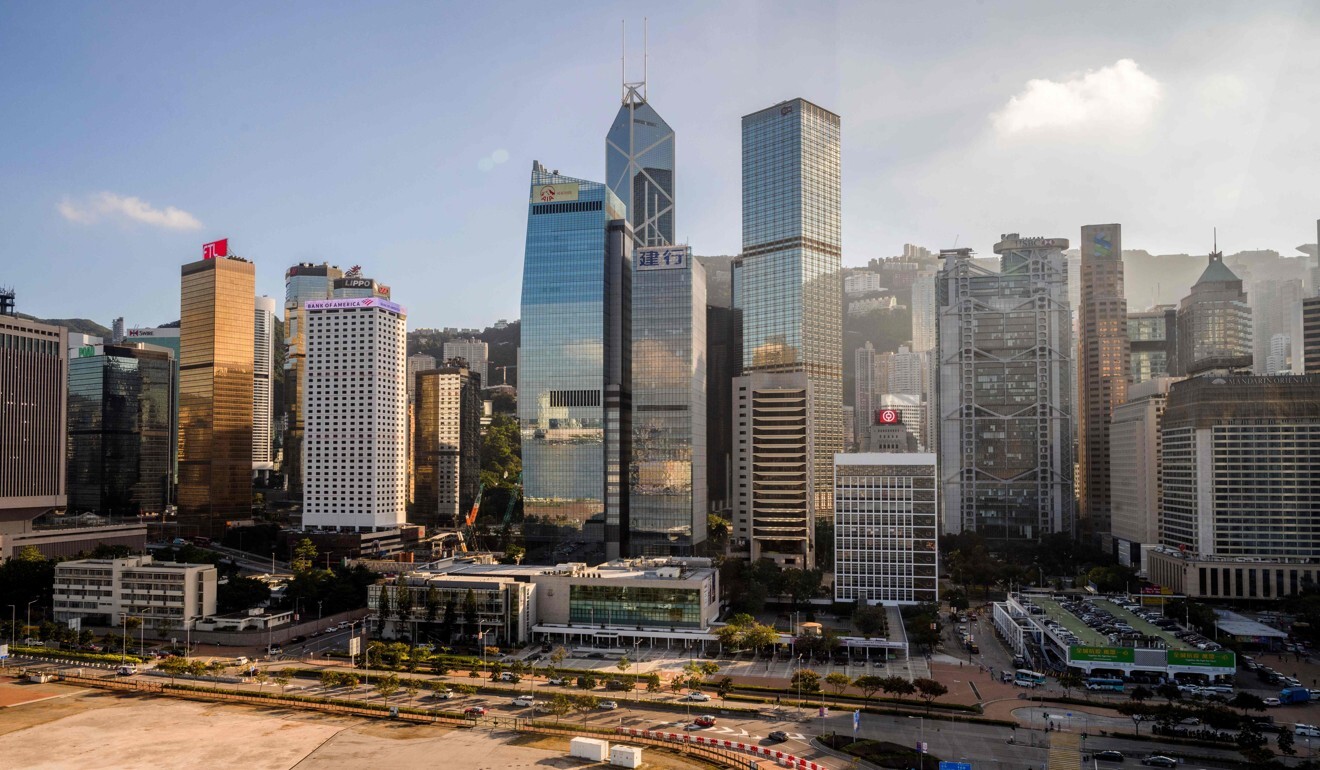 Despite facing a record deficit, Chan pledged to refrain from imposing austerity policies that focused on spending cuts or tax increases, but would implement an "expansionary fiscal policy".
"We think that the downward economic pressure has not disappeared," he said. "Despite facing a historic high deficit in 2021, it's not appropriate for the government to introduce austerity policies.
"That's why we will adopt an active expansionary fiscal policy. In other words, we expect to face a deficit in the 2022 financial year."
Despite facing a
16-year unemployment rate high
of 6.4 per cent as of October, Chan insisted the government would not roll out further citywide wage subsidies, and said they would only provide targeted help for those businesses or individuals hard hit by the pandemic.
"The government's position is clear," he said. "We have no plan to introduce the third round of the wage subsidy scheme. We believe we should roll out targeted measures to help those suffering great losses."
Professor Terence Chong Tai-leung, an economist and executive director of Chinese University's Lau Chor Tak Institute of Global Economics and Finance, said Hong Kong's economy had been rebounding together with the global economy.
"What has prompted the economic recovery in these countries are government measures, [that had] nothing to do with the pandemic situation there. As long as the government doesn't stop its people from going out to eat, they won't stay off the streets and the economy will be picking up," he said.
Chong said Hong Kong as an externally-oriented economy had benefited from the improvement in the global economy, such as in the areas of exports and stock investment.
He argued the city's stringent social-distancing measures had affected the pace of its economic recovery, saying they could be gradually relaxed to spur economic activities.
"Whether Hong Kong's economy could recover depends on how stringent its isolation measures are. I think some measures, such as the 14-day quarantine arrangement, could be gradually relaxed so more people could cross the border to Hong Kong," he said.
This article appeared in the South China Morning Post print edition as: Paul chan tells of recovery hopes