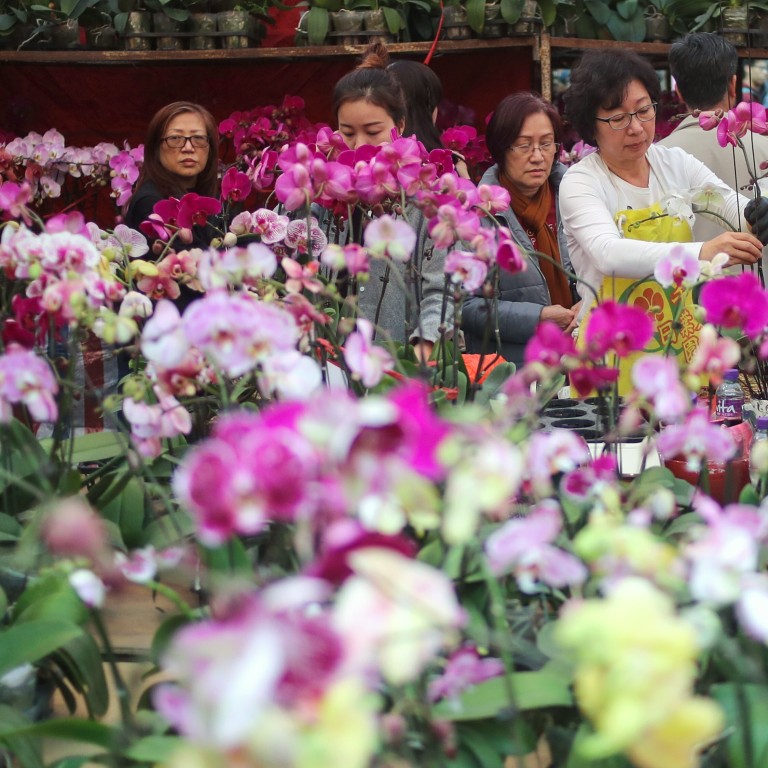 Hong Kong florists accuse authorities of turning a blind eye to their plight following cancellation of Lunar New Year fair
Orchid farmers criticise government for calling off mega event, say their losses will run into millions
But shoppers in Mong Kok flower market support authorities, saying health is more important amid the pandemic
Hong Kong's florists on Monday stormed out of a meeting with authorities in protest against what they called a lack of aid for them following the cancellation of an annual
Lunar New Year
fair.
About 40 flower sellers, who planned to set up stalls across the city in February during the biggest Chinese festival of the year, accused the government of unilaterally cancelling the event. They also lamented the lack of any financial compensation for their losses, which they said could run into millions.
Local orchid farmer Yeung Siu-lung, who attended the meeting, told the South China Morning Post that the Food and Environmental Hygiene Department did not heed calls from the industry for support. He had earlier suggested the government compensate florists with at least HK$100 (US$13) for each unsold pot of flowers due to the abrupt cancellation of the fair.
"It takes time for flowers and other plants to grow. The six-day fair is our once-a-year opportunity to sell our hard-earned harvest," Yeung said. "They [authorities] just don't care about us."
He said he declined the department's offer to set up shops at basketball courts and courtyards in public housing estates, as he felt "the risk of infection would be too high" at smaller venues. He added he might move to selling flowers online or open up his farm in Yuen Long to customers.
Earlier in the day, Yeung told a radio show his flower wholesale company, Chiba Garden, could suffer some HK$3 million in losses due to the cancellation.
He initially planned to set up some 16 stalls at the Lunar New Year markets in Causeway Bay and Tuen Mun, and had expected to sell about 30,000 pots of orchids.
The Lunar New Year Fair, also known as the flower market, is an annual event that brings together thousands of florists and festive goods vendors in public parks and courtyards across the city.
However, amid the fourth wave of the
coronavirus pandemic
in Hong Kong, the FEHD on Friday announced the cancellation of the 2021 edition of the event.
A government spokesman said authorities were identifying alternative locations, such as public housing estates across various districts, to set up the fairs at a smaller scale to minimise the financial impact of the cancellation on flower vendors.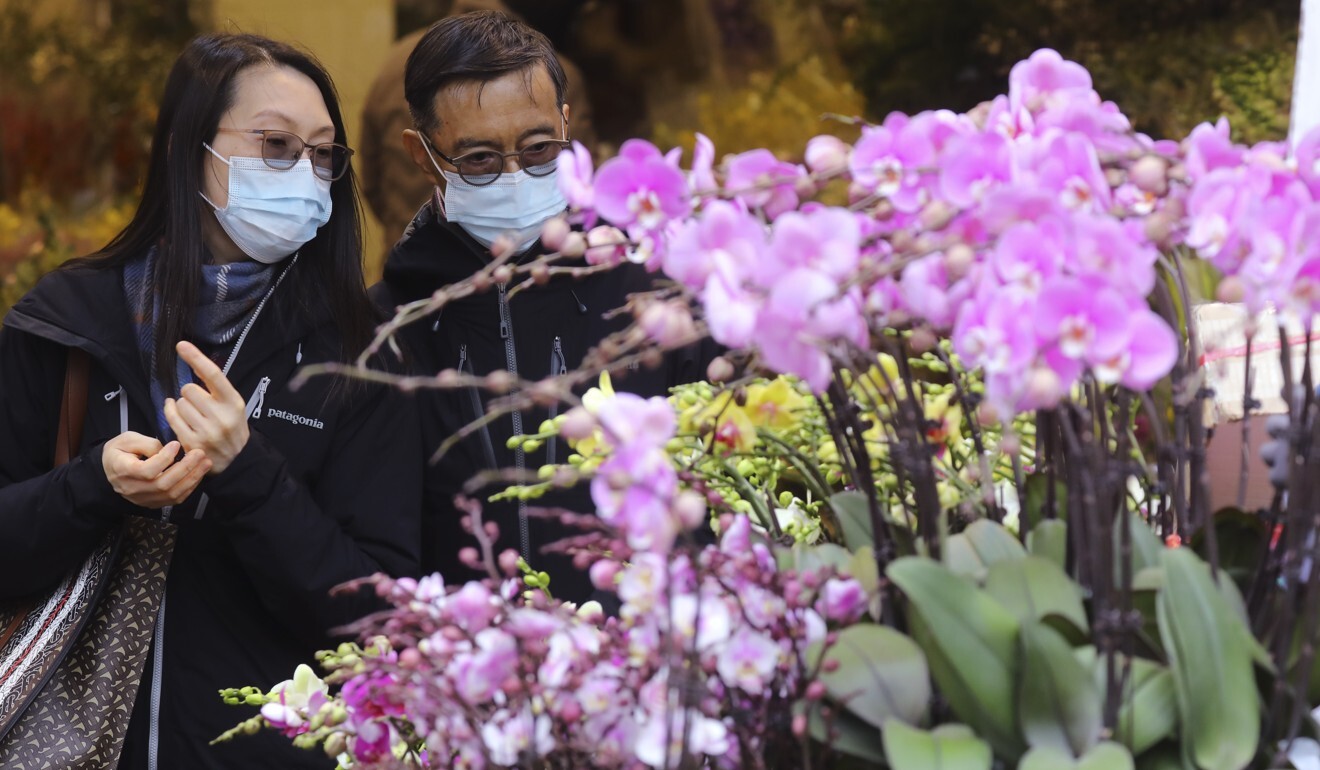 But various florists said the option was not feasible as the space available would be even more limited in housing estates than in public parks.
"So, they aren't afraid that crowds would gather in public housing estates? Victoria Park is huge and they reasoned it would be too crowded," Yeung said, referring to the public park in Causeway Bay spanning 19 hectares.
"It's even riskier [to have the fair] in public housing estates … if there are silent carriers who go to the fair, the entire estates would be at risk," he said.
Yeung also said the fairs should be set up at well-known locations to attract big spenders.
Leung Yat-shun, owner of Shun Sum Farm in Yuen Long, said he was upset the government called off the event without discussing the matter with the industry.
"I've been in the flower trade for nearly 50 years... We've been importing seeds and buds to grow the best flowers in Hong Kong for decades so people can enjoy a memorable Lunar New Year," he said. "How could the government abandon us just like that?"
He said he had already spent millions ordering lilies from Dutch suppliers two years ago and had been expecting a prosperous harvest this year. However, the cancellation of the fair would mean his farm would lose their biggest source of annual income.
To stay afloat, Leung said his team would contact clients they had befriended over the years, and would personally invite them to their farm to choose the flowers they liked.
Florists at the flower market in Mong Kok were no more optimistic about the coming festive season, even though a number of shoppers could be seen picking up orchids and daffodils on Monday.
"Even though it is likely we will see more customers here this year and retail sales could increase by 30 to 80 per cent, that alone for me is not enough to make money," said second generation flower wholesaler Tommy Cheng, who runs Fu Kee Florist. "Not being able to run my wholesale business means half of my profits are gone."
Cheng, who also owns a flower farm, said he was at least somewhat prepared to suffer losses this year, especially after the
social unrest in 2019
badly hit his business. He said he had planted only about 30 per cent of his usual crop this year.
"Amid the pandemic, some businesses have done well, such as those providing daily necessities. Not us though, since our product is a luxury," he said.
Meanwhile, shoppers at the flower market in Mong Kok said they supported the government cancelling the fair. "Health is more important at this point, you can buy flowers anywhere," said a woman, who only gave her surname as Chiu.
"It's still early to buy Lunar New Year flowers. If they move the fair to housing estates, we might go and take a look; that's more convenient," she said.
Another woman, surnamed Lau, said she did not regularly attend the Lunar New Year fair and had always bought celebration flowers at the market in Mong Kok. "It really makes no difference to us. If they set up stalls near me I will go and take a look, but will also pick a time when it is less crowded to go," she said.
Dr Ho Pak-leung, a microbiologist from the University of Hong Kong, said he agreed with the cancellation of the fair to curb the spread of the coronavirus. But "no matter how" or where the flower sales ultimately took place, he told a radio programme, authorities "would need to look into hygiene measures and how to control the crowds".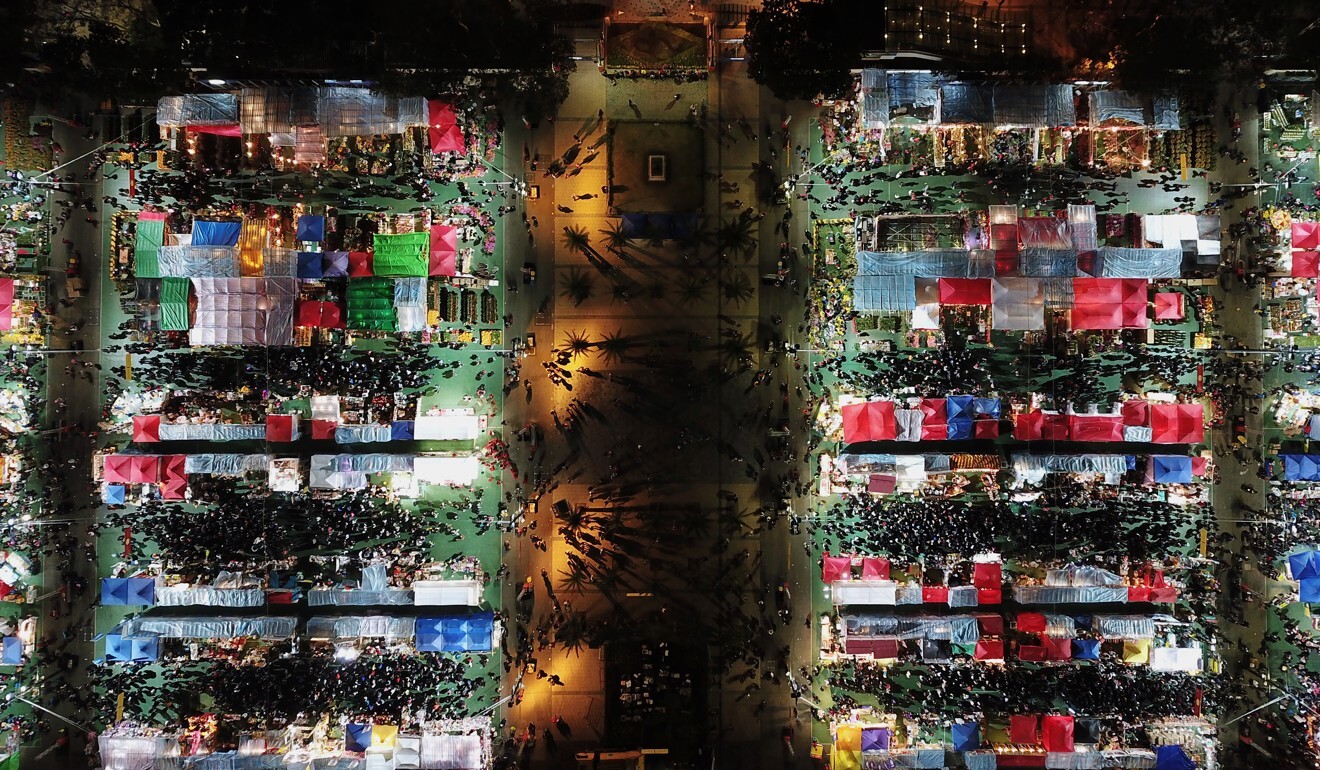 "What [the authorities] should target should not be the activity of selling flowers, but the management of crowds," he added, noting that the problem of crowding could also be seen in the flower market in Mong Kok and other wet markets.
He said crowd control should also be imposed at those venues, taking a cue from how it was being done in some luxury shops.
Dr Joseph Tsang Kay-yan, a specialist in infectious diseases, also agreed crowd control should be imposed in venues where Lunar New Year flowers were to be sold.
"There should be a limit on how many people could enter the venue at one time and how long [each visit] could be," he said.
This article appeared in the South China Morning Post print edition as: Florists angry at lack of aid after Lunar New Year fair is cancelled