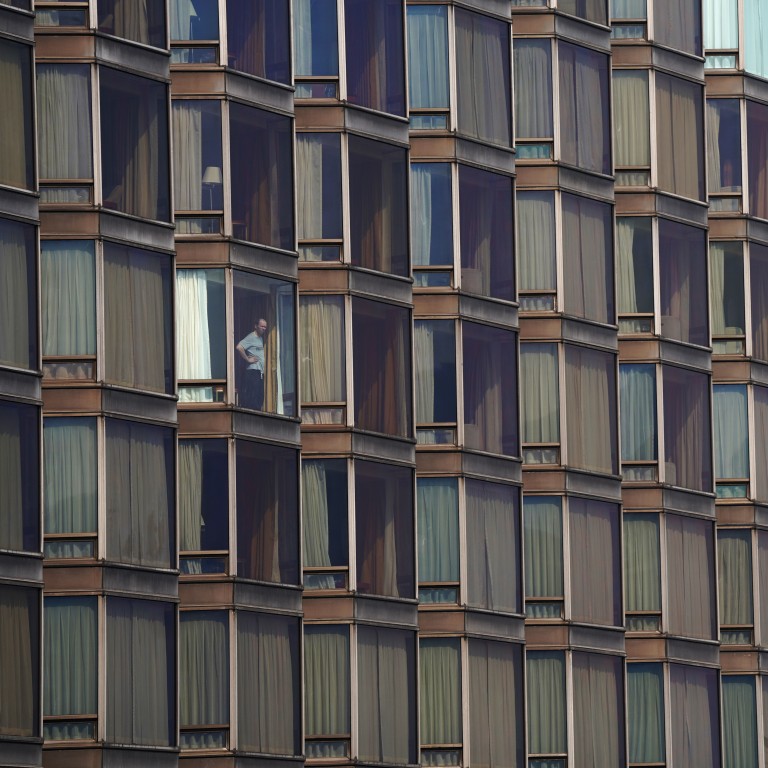 Hong Kong hotel union blasts lack of Covid-19 unemployment aid, cites dirtier rooms, heavier workloads
City's accommodation workers latest to condemn welfare minister's suggestion that the jobless simply apply for social security assistance
Quarantine guests and uptick in staycations have made cleaners' jobs much more difficult amid pandemic, union representative adds
Hong Kong's hotel unions have slammed the city's welfare minister over his refusal to set up an unemployment assistance fund and called for employers to reward staff whose jobs have been made more difficult by
Covid-19
quarantines and staycations.
The Hotels, Food and Beverage Employees Association on Tuesday joined the growing chorus of criticism of Secretary for Labour and Welfare Law Chi-kwong, who two days earlier insisted it would be very difficult to devise a fair payment system and suggested anyone in need of financial support could apply to the Comprehensive Social Security Assistance (CSSA) scheme.
The association's secretary general, Nerine Yip Lau-ching, argued it was not easy to secure CSSA application approvals within a short time period and that jobless residents needed money quickly to pay for such basic needs as housing and food.
"How can he just ask people to apply for CSSA? Can you approve the applications quickly? If not, how can they survive?" Yip said at a press conference. "He said the city already has a welfare system. But can the system address the urgent needs of jobless people?"
The city's unemployment rate between October and December stood at 6.6 per cent – the highest in 16 years – and is expected to surge beyond 7 per cent when official figures are released on Thursday.
Hong Kong's record of an 8.5 per cent unemployment rate was set between April and June 2003, during the severe acute respiratory syndrome (Sars) outbreak.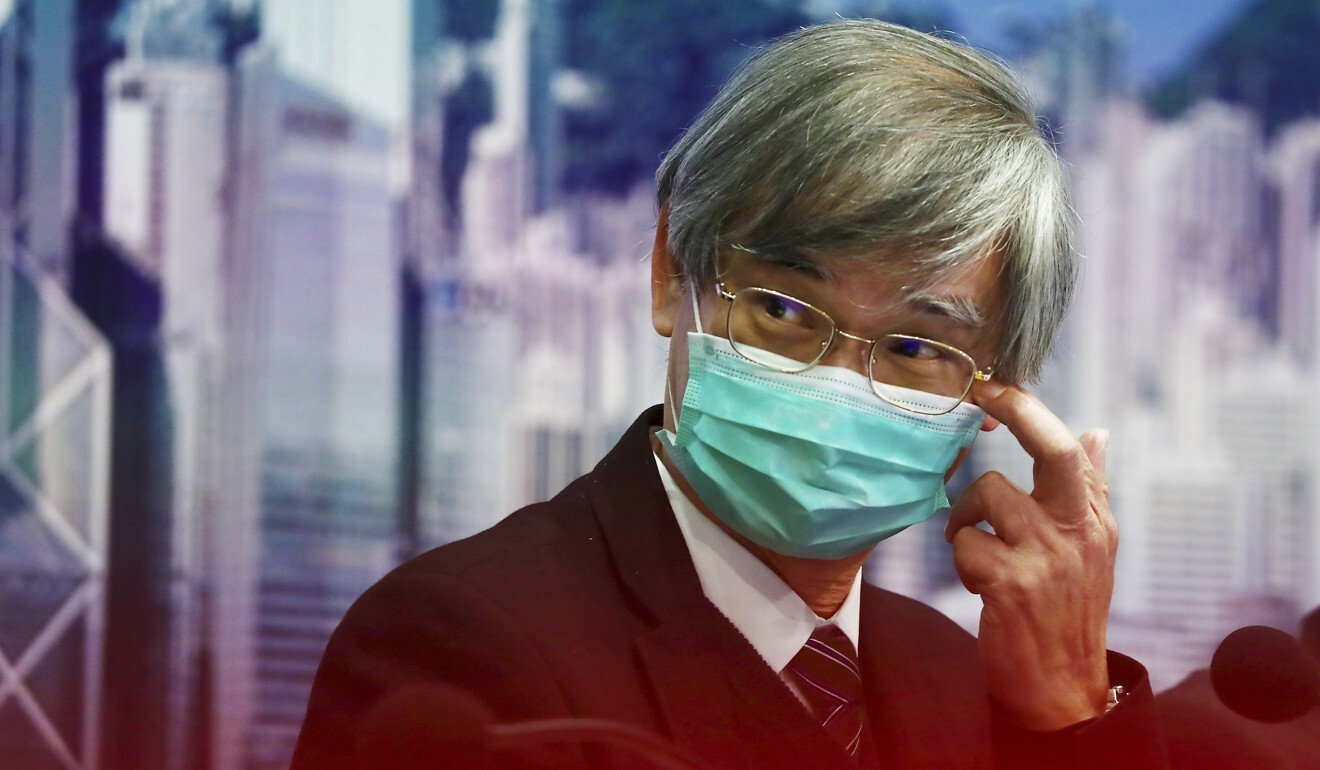 Given the heavy blow the coronavirus crisis has dealt the local economy in the past year, labour unions have suggested setting up an unemployment fund that would grant a monthly cash allowance of HK$9,000 (US$1,160) to those without a job for up to six months.
Yip made the same demand on Tuesday, pointing to hotel occupancy rates that have slumped drastically.
According to a survey by the Hong Kong Housekeeping Employees Association, more than 80 per cent of about 400 respondents said their hotels had been 30 per cent full or less recently. Nearly half reported occupancy rates of just 11 to 15 per cent.
Those numbers received a short-term bounce over the four-day Lunar New Year break – which this year coincided with Valentine's Day – surging as high as 80 per cent, the group noted.
But Hector Ngai Chi-keung, general affairs officer at the association, said accommodation workers lucky enough to retain their jobs amid the pandemic were facing increased workloads as some hotels had cut their staff by 40 to 50 per cent.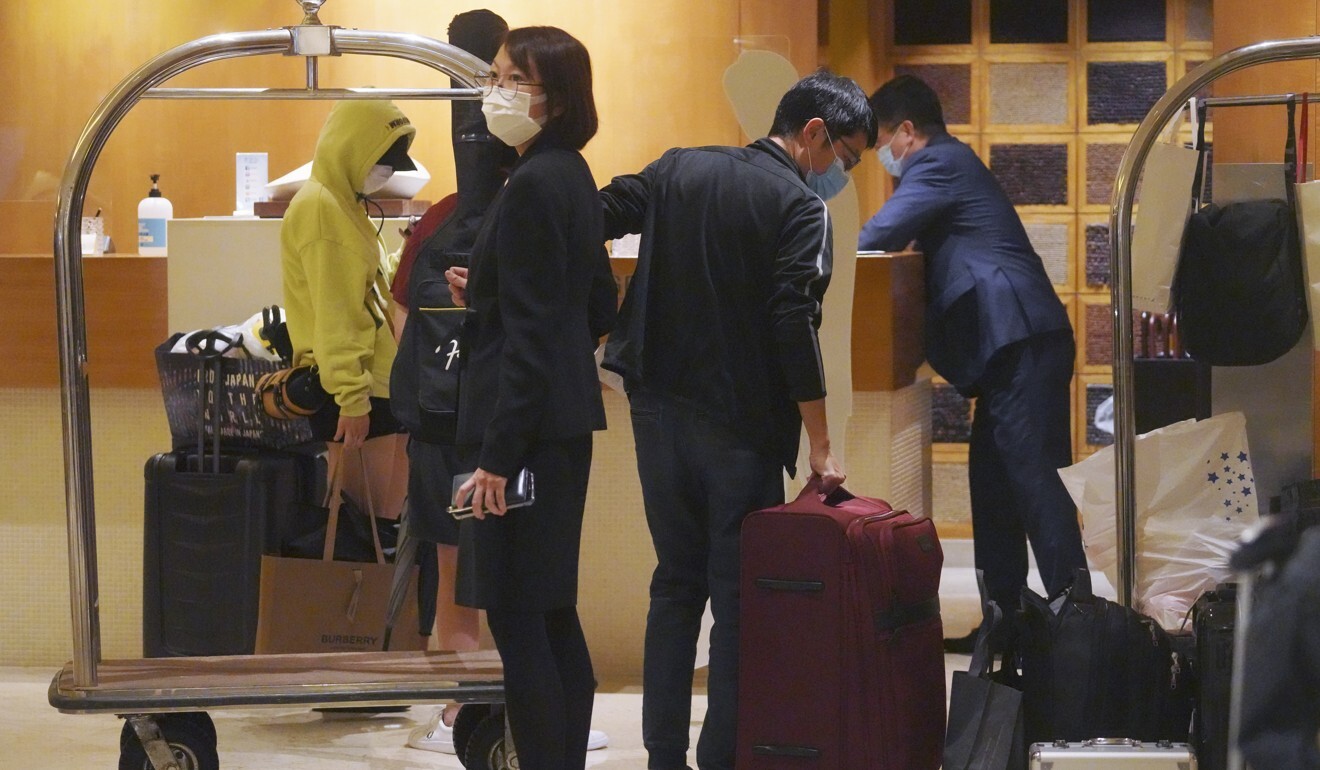 In the study, half of those working for hotels serving travellers under mandatory quarantine rated the cleanliness of the rooms as "bad" or "very bad" after use.
Ngai explained that workers could not tidy up the rooms during the travellers' 21-day stays, so the rooms tended to be dirtier than in pre-pandemic days.
He said hotel staff in the past could finish cleaning a room in about 30 minutes, but now some respondents said it took as long as two hours to get their work done.
"In some special cases, peanut shells, red wine stains, beer cans and rotten fruit were found on the floor," he said, adding that protective gear made it more difficult for them to carry out their duties.
Even at non-quarantine hotels, nearly 33 per cent of respondents found the rooms' cleanliness to be "bad" or "very bad" after use, something Ngai attributed to staycation guests who typically had to spend most of their time in their rooms.
He said he hoped hotel owners would agree to a one-off payment of HK$3,000 for their employees as a reward for their hard work.