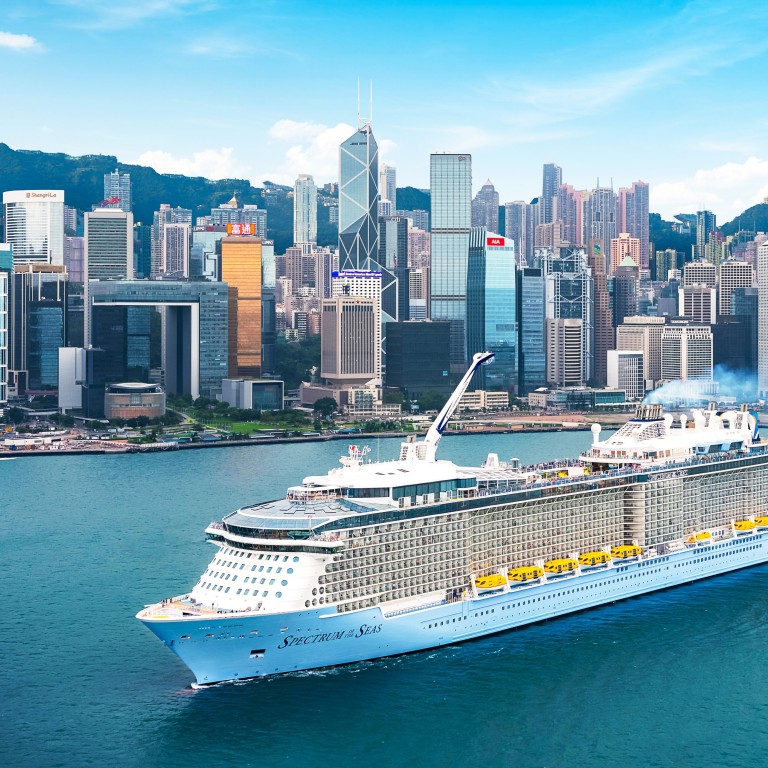 Coronavirus: Hong Kong to launch 'cruises to nowhere' as early as July, with strict Covid-19 rules in place
Minister unveils details of scheme allowing Hongkongers to embark on stop-free sea voyages; conditions include full vaccination, compulsory testing and reduced capacity
'Seacation' plan allows residents to holiday outside Hong Kong without having to undergo quarantine
Hongkongers will be allowed to holiday at sea as early as July when the government launches so-called cruises to nowhere, with officials imposing strict health controls on operators, passengers and crew.
Secretary for Commerce and Economic Development Edward Yau Tang-wah said on Wednesday that all passengers and crew would have to be fully vaccinated against Covid-19 in advance of travel and must undergo testing, while ships could only operate at half capacity.
In the event of any suspected infections on board, vessels must immediately return to Hong Kong, he said.
If a case is identified, all passengers must undergo testing when back in the city, but whether and how they are quarantined will be based on the public health advice at the time.
"We had a history of an outbreak on board a cruise ship last year. Therefore, we need to strike a balance between pandemic control and leisure," Yau said. "Having crew and passengers vaccinated is a trend widely adopted for this kind of tour."
The minister admitted the new scheme alone could not be relied upon to revive the city's economy, but said it could serve as a starting point for the travel sector.
Under the plan, Hong Kong cruise departures will resume in late July at the earliest.
Tourism has been virtually eliminated since the closure of all but three border checkpoints in Hong Kong, and cruises have not been running since February last year, when the coronavirus took hold of the city.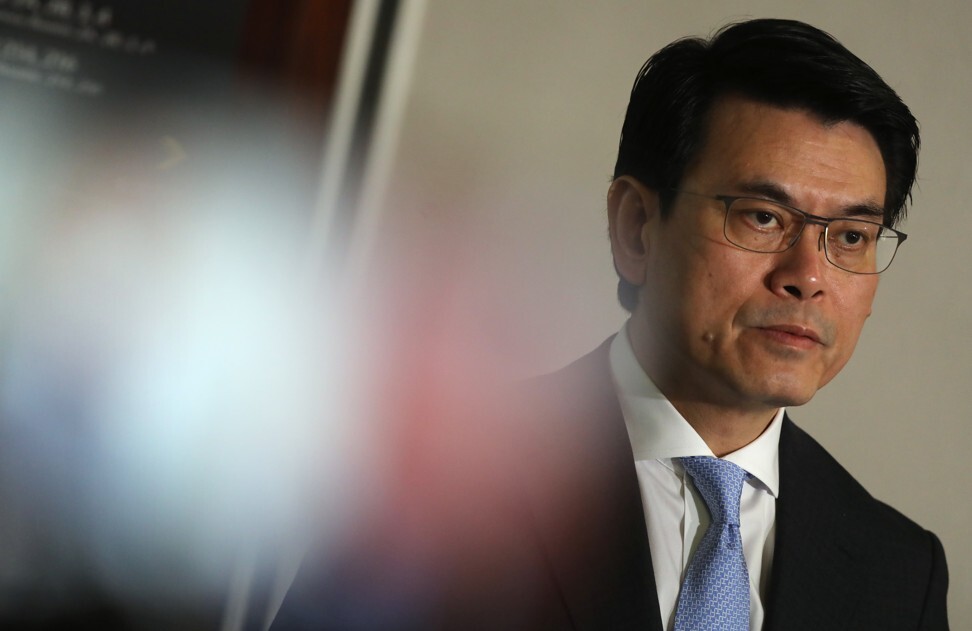 Crew on board must comply with stringent pandemic measures, such as undergoing compulsory quarantine upon arrival in Hong Kong, taking polymerase chain reaction (PCR) tests and having two doses of a
Covid-19 vaccine
.
Passengers are also required to be fully vaccinated and must use the government's risk-exposure app "Leave Home Safe" before and after boarding. They must be screened for the coronavirus within 48 hours before boarding.
Crew members and passengers who are physically unfit for vaccination must present medical proof. Travellers aged under 16, who are not yet eligible for vaccinations, are exempted from the jabs requirement.
Unvaccinated crew members are required to take a PCR test once a week while ashore, and submit to testing every three days while on board.
Non-local crew members who have not been vaccinated before entering Hong Kong may receive doses for free in the city.
"We can provide the vaccination without creating too much pressure on our own supply," Yau said.
He said operators interested in offering cruises to nowhere would provide upgraded on-board ventilation systems. Companies taking part in the scheme had also promised to staff their ships with medical professionals and provide PCR testing facilities and isolation rooms, Yau added.
The Tourism Commission said that if a crew member or passenger showed Covid-19 symptoms during their journey, they would be assessed by the medical team and undergo testing as appropriate. If the result was preliminary-positive, the ship would need to return to the city.
Yau also noted that some cruise operators would provide devices for passengers so they could trace their whereabouts on board. He said cruise operators had to comply with the prevailing Covid-19 regulations for businesses or face being banned from the scheme.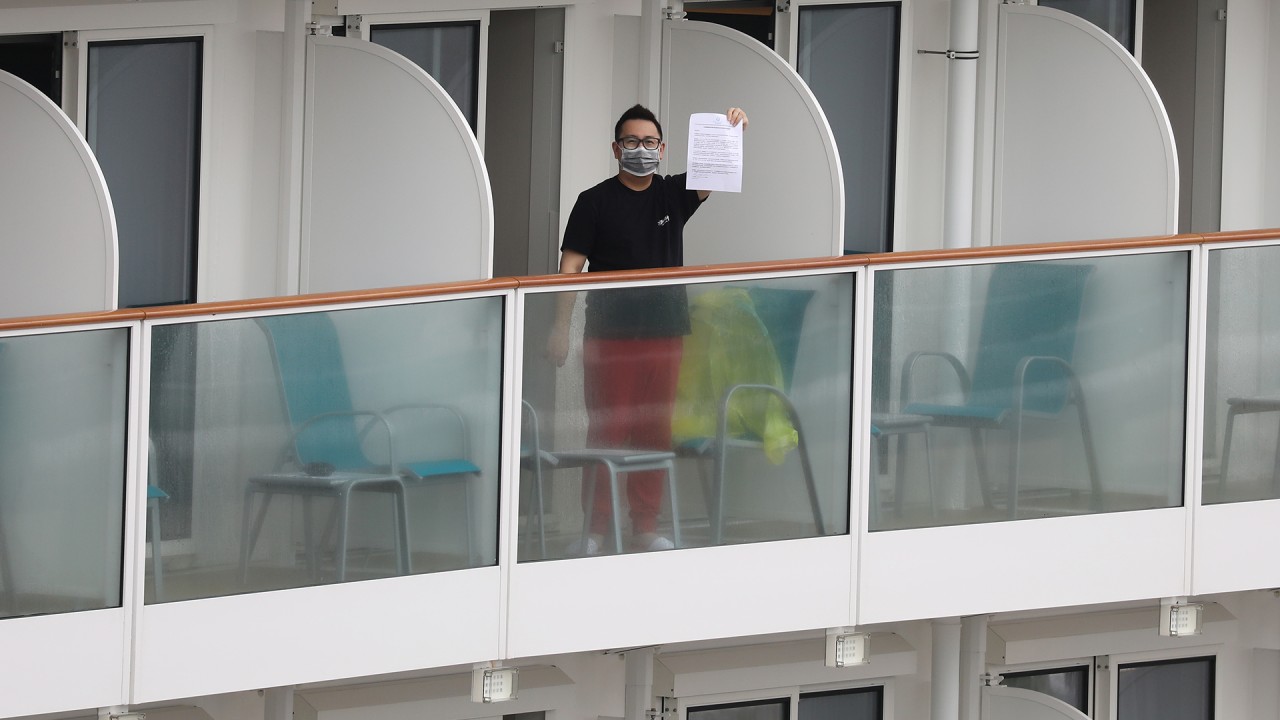 01:54
Thousands held on cruise ship in Hong Kong for coronavirus testing
Thousands held on cruise ship in Hong Kong for coronavirus testing
Hong Kong will follow Singapore, Taiwan and Japan in launching the cruises to nowhere, and Britain has recently announced that it will begin similar voyages this summer. Boats departing Hong Kong will set off from either the Kai Tak Cruise Terminal or the Ocean Terminal in Tsim Sha Tsui.
The journeys will venture into the high seas but will not make any stops at other destinations for public health reasons.
Hong Kong earlier ran a "flight to nowhere", which flew passengers around the city without leaving its airspace.
In January of last year, thousands of passengers and crew aboard the Diamond Princess cruise ship, including some city residents, were quarantined on the British-flagged vessel in Japan after an elderly passenger who had disembarked in Hong Kong tested positive for the coronavirus.
The following month, thousands more were quarantined for days aboard the World Dream cruise ship in Victoria Harbour after some travellers and staff reported having fevers or respiratory symptoms. They were only allowed to disembark after everyone's Covid-19 tests came back negative.
Genting Cruise Lines, meanwhile, said it would offer three voyages a week from late July under the new scheme on World Dream's sister ship, the Genting Dream. Even operating at half capacity in line with the new rules, the Genting Dream can accommodate about 1,800 people.
Double rooms on the Genting cruises will start at HK$1,188 (US$153) per person for a two-night trip, with bookings to open on Thursday.
"Asking passengers to get two doses first will definitely affect our customer base, based on the current situation in Hong Kong. But to safeguard the health and safety of all people, we are willing to adapt to the new requirement," Genting senior vice-president Christine Li said.
Li said about 1,000 crew members would be deployed on the ship, including ones from mainland China and those already working in other parts of Asia. However, no crew members from India, the Philippines or Nepal would be aboard as those countries were deemed extremely high risk, she added.
She estimated more than half of the crew members would be inoculated before arriving in Hong Kong, while 300 to 400 might have to get vaccinated in the city.
Genting's larger rival, Royal Caribbean Cruises, said it would run two voyages a week under the scheme aboard its Spectrum of the Seas cruise ship – Asia's largest and newest – each lasting between two and four nights. Prices will start at HK$1,000 a night per passenger.
This article appeared in the South China Morning Post print edition as: 'Cruises to nowhere' will set sail as early as July