Hong Kong a renter's market, experts say, as remote working leads to companies downsizing despite Covid-19 situation stabilising
City currently has more than 10 million sq ft of office space available, with 6 million sq ft more expected to come online by 2024
Shared work spaces in demand, with the occupancy rate of co-working spaces at a high of around 85 per cent
Businesses may need less
space
as Hong Kong companies stick to a combination of having employees work remotely and in the office, even as the coronavirus pandemic subsides, panellists at the China Conference, organised by the
Post
, said on Tuesday.
They said companies had become used to the hybrid work arrangement at a time when the city was still guarding against
Covid-19
and remained largely in a lockdown, with little sign of the border reopening.
Tom Gaffney, regional managing director at property consultancy CBRE Hong Kong, said this new way of working meant companies did not need as much space as before, and a large supply made it a tenant's market.
Hong Kong currently had about 8 million sq ft of vacant space and another 3 million sq ft was expected to be freed up as leases expired. In addition an extra 6 million sq ft of office space from new commercial developments was expected to come online by the end of 2024. 
"We have this huge amount of supply, so as a tenant, it's a really good time to look around at your options," he said.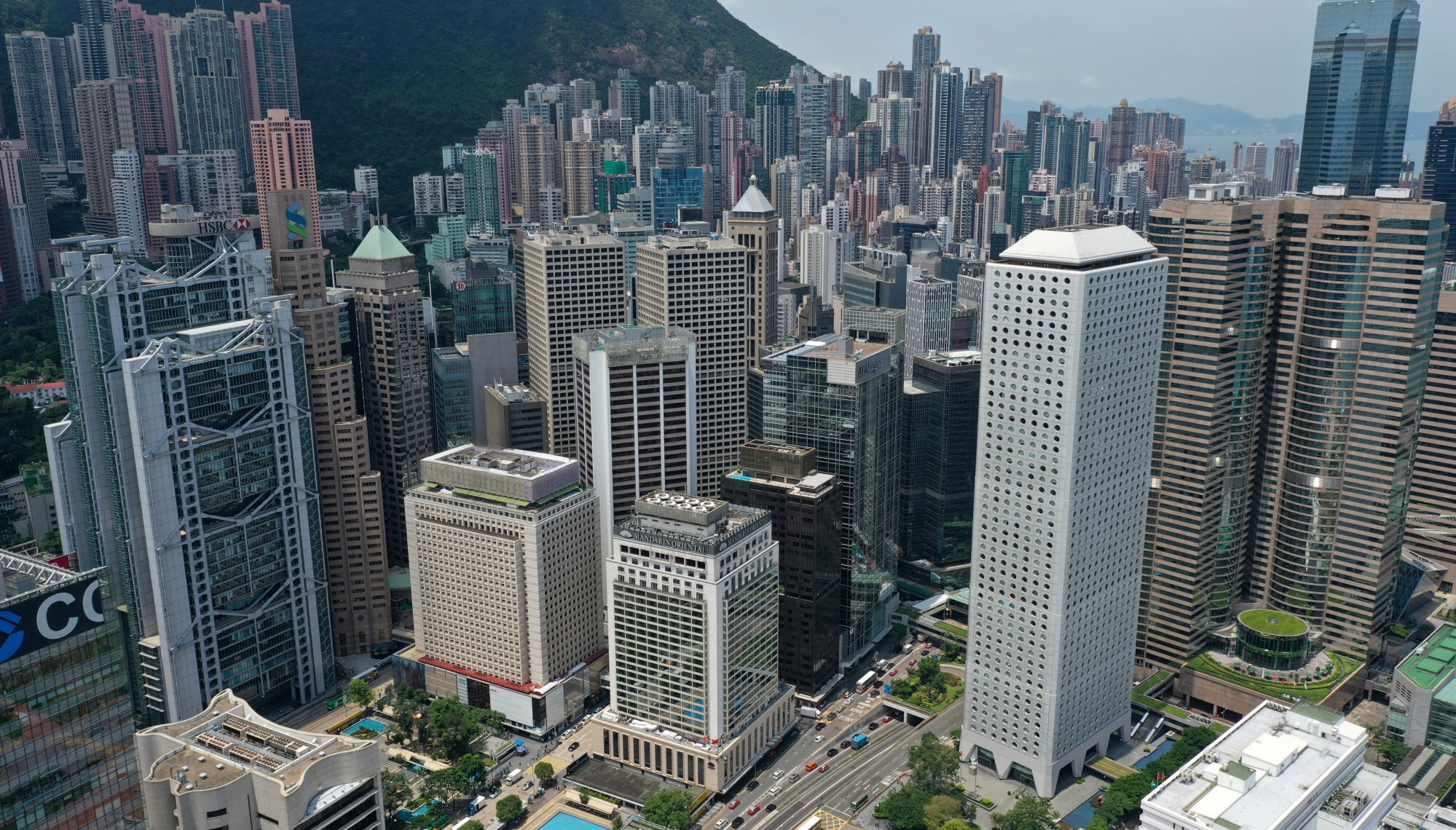 Gaffney said CBRE had reduced its workspace in Hong Kong by 20 per cent when it moved offices, while about 80 per cent of its staff had returned to the office.
"We were able to work more efficiently with less space," he said.
Gaffney said shared work spaces were in demand, with the occupancy rate of co-working spaces at a high of around 85 per cent in the city's core markets. 
"A lot of corporates and companies are looking at the best way to run their businesses and as a result that includes cost mitigation," Gaffney said. "And that plays really well into the co-working and service office type operators."
At the same forum, Hong Qiu, managing director and chief operating officer of investment management firm Lazard Greater China, said companies should maintain flexible work arrangements.
"[In] our investment banking business, we are focused on cross-border mergers and acquisitions," Hong said. "So, we encourage our employees to have some flexibility in terms of either work from home or work from the office." 
But she emphasised that some transactions, such as deal origination, would be best conducted face-to-face to maintain efficiency. 
Joanne Ho, chief operating officer of Fung Academy, the professional training and coaching arm of supply chain company Fung Group, said the flexibility to work from home even as the pandemic situation stabilises was important to the well-being of staff, by giving colleagues more control over their schedules.
Cynthia Chung, partner at law firm Deacons, added that the legal industry had invested heavily on digitising work systems and enhancing cybersecurity to ensure staff could work from home in a smooth manner. 
With three offices in mainland China, Chung said the firm currently relied on staff members based across the border to handle work that required travel within the nation. 
"We are also strongly encouraging our staff to get vaccinated so that when the border is open, or when there are relaxations on travel, then we will be ready to go," Chung said.