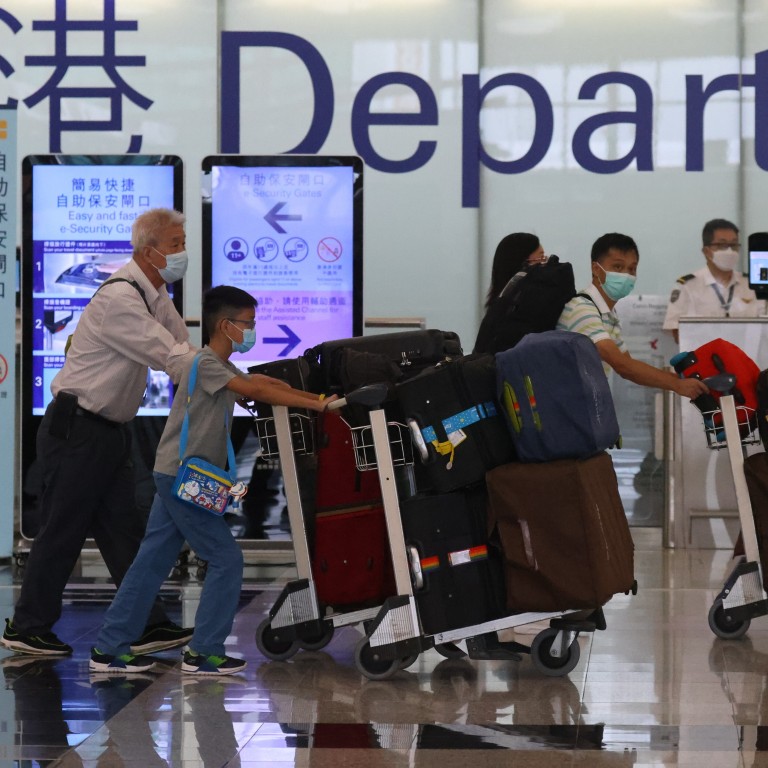 Coronavirus: first Hong Kong tour group to Europe in over a year sets off, but travel industry not expecting recovery to start
Small tour group and guide fully vaccinated and tested positive for antibodies before departing for Europe on Saturday, agency boss says
Local health expert also warns people to avoid unnecessary travel overseas as Delta variant of virus is rampaging through some countries
The first Hong Kong tour group to Europe in more than 16 months set off over the weekend but industry insiders doubt it marks the start of a recovery for travel agents amid a
Covid-19
resurgence in several countries.
A local health expert also warned people to avoid unnecessary travel overseas as the Delta variant of the coronavirus was rampaging through
Southeast Asia
and
Europe
.
The group would not visit
Britain
, which relaxed travel restrictions on Monday for Hong Kong visitors by waiving compulsory quarantine, a source said. With England also loosening most social-distancing rules including not requiring people to wear masks, the risks for returnees to Hong Kong are higher.
Miramar Travel general manager Alex Lee Chun-ting told the Post a small tour group and their guide were fully vaccinated and tested positive for antibodies before departing for Europe on Saturday. He said they would have to undergo hotel quarantine upon returning to the city.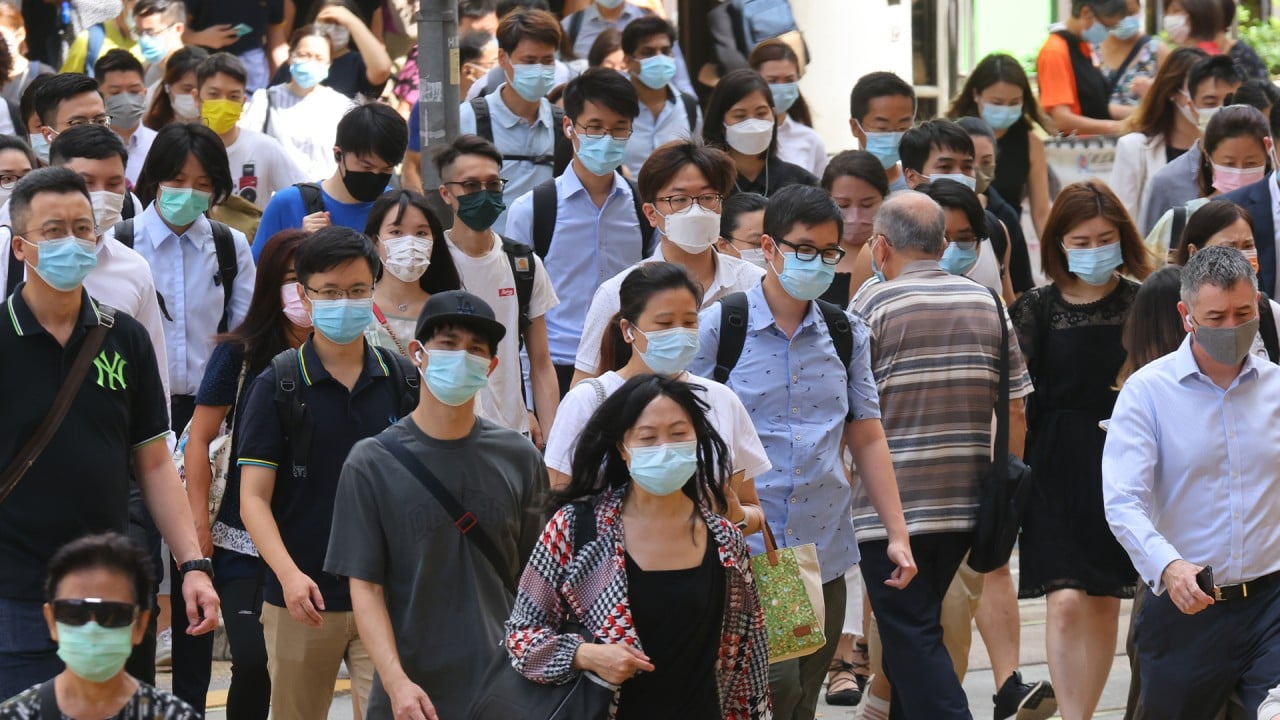 04:55
Hong Kong, Australia's goal to eliminate Covid-19 'not sustainable', says infectious disease expert
Hong Kong, Australia's goal to eliminate Covid-19 'not sustainable', says infectious disease expert
"It's the first tour package we have had since late February last year when the coronavirus pandemic spread and borders closed everywhere," said Lee, who declined to give the number of people on the tour and their itinerary due to privacy reasons.
Lee said the company received more than 30 inquiries over the past few days on arranging private travel plans.
"After being stuck in Hong Kong for more than a year, many avid travellers are itching to get out," Lee said on Monday. "But now they're looking for experiences away from city centres, they want to stay in boutique hotels instead of chain hotels, and they also want to be closer to nature."
On its website, Miramar Travel offers eight- to 10-day tours priced between HK$12,000 and HK$23,500 (US$1,545 and US$3,035) – about 30 per cent more than usual – with itineraries to Britain, Italy and Germany, but start dates range from early September to the first quarter next year.
"There's a lot of interest about these travel products but the booking numbers are still very low," Lee said. "Many clients say they only want to travel abroad with their family or close friends, and don't want to mingle with too many strangers while on tours."
Tourism sector lawmaker Yiu Si-wing said a private tour package was a special case and doubted agents would make a profit on such "one-off" clients.
"It's a way for tour agents to test the waters," he said. "But I don't think it will catch on since there's still a high infection risk abroad and inbound quarantine rules could change any time in Hong Kong."
Hong Kong has largely kept coronavirus infections and deaths to a minimum but has struggled to reopen its borders. Authorities are sticking to a "zero Covid-19" strategy compared with other places that have chosen to "live with the virus".
The city closed all but three border checkpoints in February last year and has kept strict inbound quarantine rules, leaving the tourism sector with no income.
Arrival figures plunged 93.6 per cent in 2020 and saw a 99.2 per cent year-on-year slump in the first five months of 2021.
In Britain, where infection numbers recently hit six-month highs, England on Monday removed most legal restrictions on social contact.
The European Union also lifted Covid-19 travel restrictions for vaccinated arrivals from Hong Kong and Macau recently to revive tourism during the summer peak season. But in the bloc, Spain, the Netherlands, Belgium and Ireland have been hit by fresh outbreaks.
Local health authorities did not reciprocate arrangements.
Hong Kong banned flights from Britain on July 1, classing it as an "extremely high-risk" country, alongside Brazil, India, Indonesia, Nepal, Pakistan, the Philippines and South Africa.
Fully vaccinated travellers from high- and medium-risk countries such as the United States, Switzerland and Italy are required to complete two weeks of hotel quarantine upon arrival.
Only Hong Kong residents with a valid antibody test conducted in the city before they headed abroad can quarantine for one week when they return.
Those entering from low-risk countries – Australia and New Zealand – have to quarantine for two weeks if they are unvaccinated and seven days if fully inoculated.
All other unvaccinated travellers must quarantine for three weeks at designated hotels.
Dr Leung Chi-chiu, a respiratory medicine specialist, urged residents to avoid leisure travel as the Delta variant spread had across Europe, Britain, the United States and Southeast Asia, warning that returnees might bring the mutation into Hong Kong.
"Based on how the Delta variant has spread, we can't determine that countries which adopted a 'live with the virus' approach have been successful at this point," Leung said.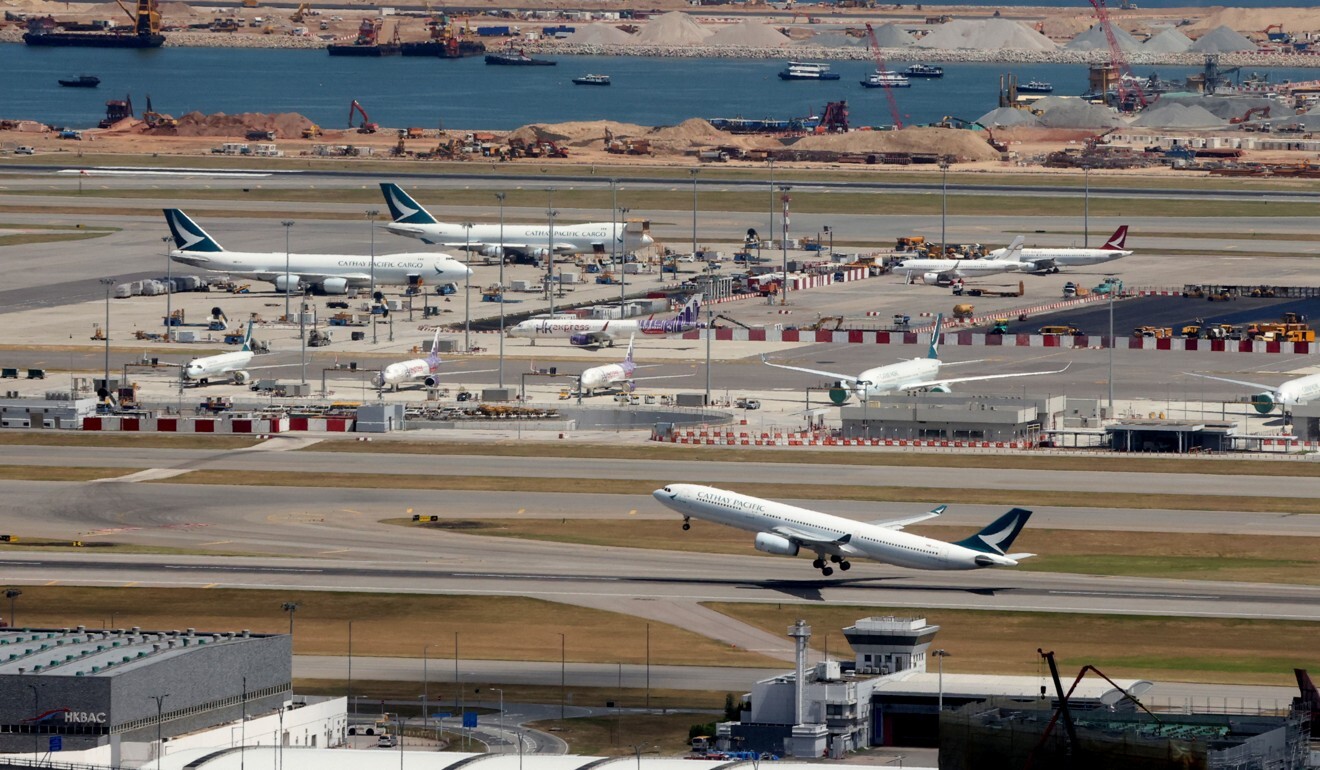 He added it was too early to call for a strategy based on the virus being endemic, as it remained a question whether existing vaccines were able to withstand future mutations.
While Hong Kong was expected to allow stranded, unvaccinated residents and students to return on "compassionate grounds" later this week, Leung strongly warned against it for fear of importing the Delta variant and sparking a fifth wave in the city.
Alice Chan Cheung Lok-yee, executive director of the Travel Industry Council, said agents had registered their outbound itineraries, stating the route, dates and price range of package tours.
Chan also cautioned that those going on tours abroad should assess the risks, while travel agents had to also ensure they had insurance coverage for clients in case they got sick overseas or stranded if travel restrictions changed.
Separately, 80 per cent of Hong Kong-based staff and crew of flagship carrier Cathay Pacific have received at least one dose of a vaccine, adding an extra layer of protection to the city's aviation and travel sector, according to civil service chief Patrick Nip Tak-kuen, who is in charge of the city's inoculation campaign.
This article appeared in the South China Morning Post print edition as: Tour group 'tests the waters'