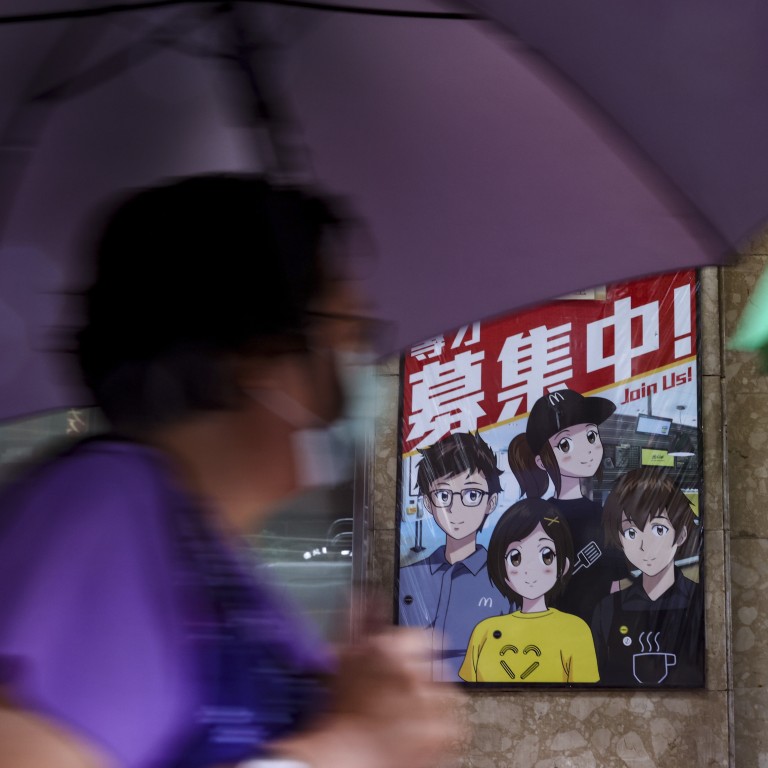 Hong Kong unemployment rate drops to 5.5 per cent as city brings Covid-19 situation under control
Secretary for Labour and Welfare Law Chi-kwong says job market expected to improve further as economy recovers
About 213,000 people still out of work, although that number is down by 20,200
Hong Kong's unemployment rate dropped sharply to 5.5 per cent for the three-month period ending in June, easing to a level not seen for more than a year as the economy gathered steam amid a relaxation of
social-distancing
rules.
The rolling figure for April to June was down 0.5 percentage points from the period spanning March to May, the Census and Statistics Department revealed on Tuesday.
The rate is the lowest since the beginning of the pandemic last year, when it reached 5.9 per cent in the three months from March to May.
During the period to June this year, about 213,000 people were still out of work, about 20,200 fewer than in the preceding quarter. The number of underemployed fell by 10.6 per cent, to 96,000 residents.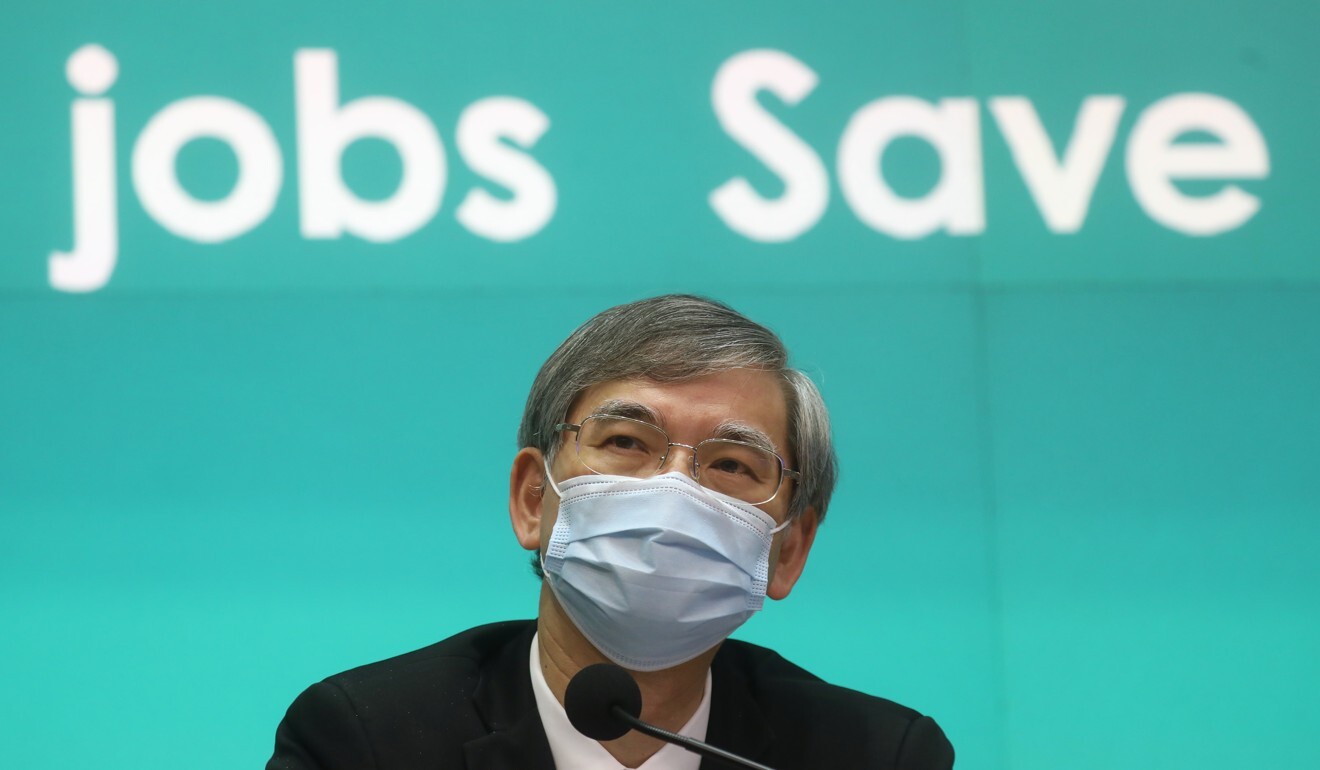 Unemployment declined across almost all the major business areas. The rate fell by 1.3 percentage points to 10 per cent in the food and beverage sector, by 1.4 percentage points to 7.5 per cent in retail and by 1.4 percentage points to 8.9 per cent in construction.
Looking ahead, Secretary for Labour and Welfare Law Chi-kwong said the labour market was expected to "improve further with the continued economic recovery", adding the HK$5,000 (US$643) e-voucher scheme would also help.
"The labour market showed further improvement as the economy continued to recover alongside the stabilisation of the local epidemic situation and the improved external environment," Law said.
As the
coronavirus pandemic
took its toll on the local economy, Hong Kong's unemployment rate peaked at 7.2 per cent for the three-month period ending in February – the city's worst jobless level since 2004. The rate has since been gradually improving.
In late April, shortly before the end of the fourth wave of infections, the government rolled out a vaccine bubble scheme, further easing restrictions for certain businesses based on the vaccination status of staff and customers.
Iris Pang, ING Bank Greater China economist, said the falling jobless rate was expected as many restaurants were hiring back staff and some even expanding business.
"The economy is gaining momentum," she said. "The catering sector is heading for a recovery. The service industry such as playgroups, fitness and beauty centres, and tutorial centres are also hiring people."
But she warned the employment level could not be restored to pre-Covid-19 levels until the government fully opened up the borders, especially with mainland China.
Meanwhile, the number of cases related to unemployment under the Comprehensive Social Security Assistance scheme fell by 1.1 per cent to 19,461 in June against the previous month. The figure remained 54.6 per cent higher than in January last year, when the pandemic began.
This article appeared in the South China Morning Post print edition as: Jobless rate falls to lowest level in more than a year