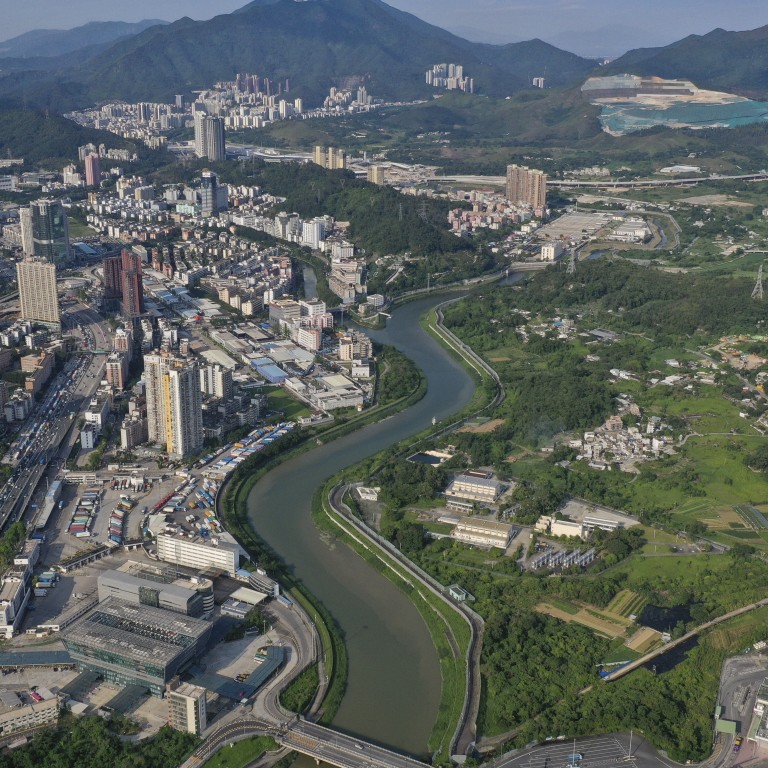 Take another look: Hong Kong border area near Shenzhen has potential for both commerce and housing, Paul Chan says
New developments in border area can also spur Hong Kong-Shenzhen interaction, cooperation
More land can be identified for new projects beyond those already under way, minister says
This is the second in a series of articles based on a wide-ranging Post interview with Financial Secretary Paul Chan Mo-po. The first can be found here and the third here.
Plans for the area of northern Hong Kong nearest Shenzhen need to be reviewed to identify more sites for development and spur interaction between the two cities, finance chief
Paul Chan Mo-po
has said.
Noting the need to conserve wetlands there, Chan said available plots should be re-examined to help Hong Kong solve its scarcity of land and encourage cooperation with its closest mainland Chinese neighbour.
"This is the area connecting Shenzhen and Hong Kong. There are development opportunities to look at," the financial secretary said in an interview with the Post on Wednesday.
The government has earmarked some of the area in northern Hong Kong for housing, and economic and technology development, while setting aside the rest, including a wetland site of international importance for migratory birds and woodlands for ecological conservation and leisure uses.
The New Territories North project, covering 1,460 hectares, is one of two long-term sources of land supply identified by the current administration, the other being a massive reclamation scheme off Lantau Island.
Fish ponds, farms, villages and brownfield sites occupied by recycling workshops and scrapyards, among others, fill the project area. The Shenzhen side of the border is mostly developed with high-rises.
The first phase of the New Territories North project involves a 320-hectare site at Lok Ma Chau and San Tin that will have 31,000 flats and a new railway link from 2032. It will also have an enterprise and technology park. The project is at the stage of detailed work design.
Chan said there could be other areas worth looking at.
"For example, at Liantang, as the new boundary crossing point has improved transport, it could be an area for improvement," he said.
The HK$33.7 billion Liantang-Heung Yuen Wai Boundary Control Point opened last year and connects the Shenzhen Eastern Corridor expressway, providing easier access to eastern Guangdong and adjacent provinces.
In May, development officials told lawmakers they would conduct a planning and engineering study for the second phase of the New Territories North project.
One proposal for the second phase is to build a new town for at least 200,000 residents and provide 134,000 jobs near the Liantang-Heung Yuen Wai boundary control point and the existing villages of Ping Che, Ta Kwu Ling and Queen's Hill.
Another plan is to create space for logistics industries near the Man Kam To border crossing.
"The whole boundary zone is worth looking at," Chan said, adding that it was still too early to discuss the scale of what could come.
He noted some of the border crossings were old and land could be released after rationalisation measures, but did not give specifics.
In March, lawmakers voted to move a co-location joint checkpoint scheme forward so a 20-hectare plot at the existing Lok Ma Chau boundary crossing could be released for development. Immigration checks on both sides would be conducted at Shenzhen's Huanggang Port.
Since the area is near protected wetlands and stands in the flight path of migratory birds, an environmental impact assessment is being conducted.
One project already under way is a massive columbarium complex at the Lo Wu boundary area.
The Sandy Ridge project will provide more than 200,000 niches for urns holding ashes of the dead, and will go a long way towards easing Hong Kong's shortage of columbarium space.
The project is 10 years in the making and already being built, but Shenzhen considers it an eyesore at its doorstep and has reportedly voiced objections.
Some pro-Beijing politicians in Hong Kong have also urged officials to scrap it, but city leader Carrie Lam Cheng Yuet-ngor has warned that doing so would have huge consequences, while promising to look into how the facility's design and management could be improved.
Asked if the columbarium project was also worth a rethink, Chan said he would stick to the stated government position.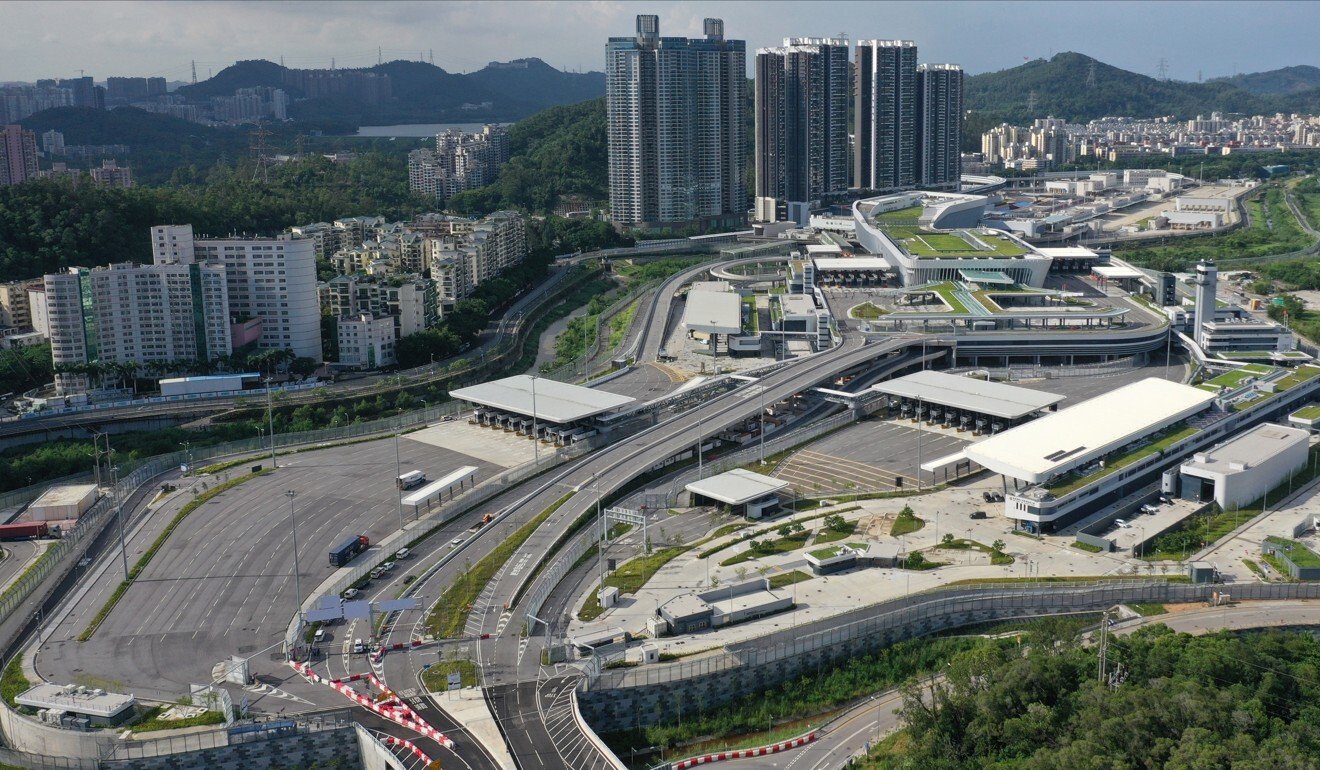 Chau Kwong-wing, chair professor of real estate and construction at the University of Hong Kong, said efforts to identify more land for development and promote the city's role in the
Greater Bay Area
were not surprising, but suggested exploring "win-win solutions" such as allowing developers to build near wetlands while investing in protecting those areas.
But Peter Li Siu-man, senior campaign manager of the green group Conservancy Association, feared that taking that route would lead the authorities to loosen Hong Kong's nature conservation rules.
"Projects designed to promote cross-border collaboration, such as the Lok Ma Chau Loop have not even been completed yet … Why is there such a rush to do another review?" he asked.
Noting that developers had called for building restrictions to be eased on damaged wetland sites, Li said: "Rather than building on damaged land, we should restore it."