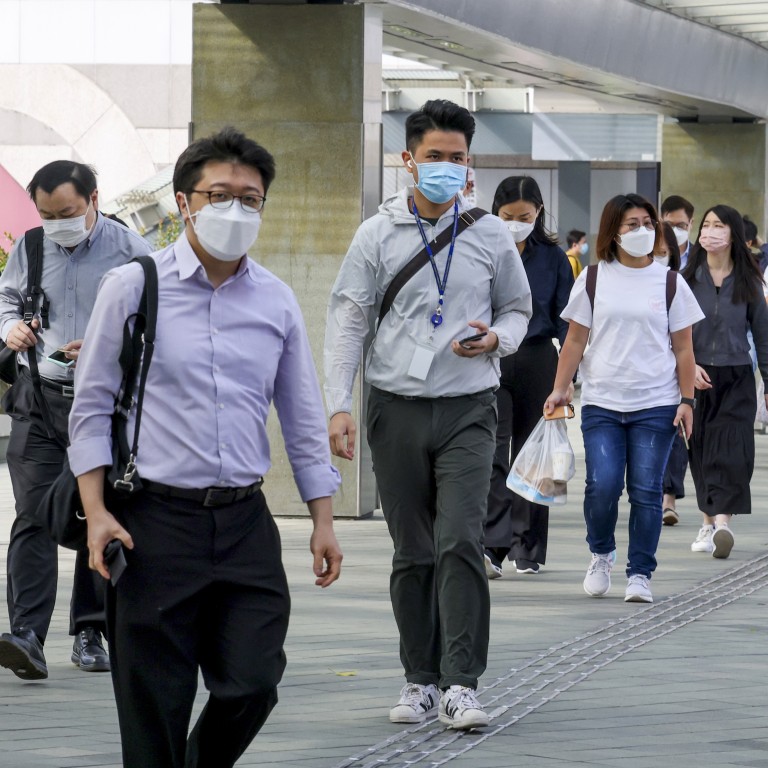 Hong Kong's civil servants are in line for record pay rise. Is it time to revamp how salary increases are determined?
Human resources experts, bosses of small businesses say current formula places too much emphasis on private sector pay trends, does not reflect true job market situation
However, it is 'not unfair' for civil servants to have a more generous salary increase this time after having their pay frozen in past two years, others say
Human resources experts and bosses of small businesses have called for a revamp of the method used to determine pay rises for Hong Kong's 180,000 civil servants after a generous increase of up to 7.26 per cent recommended for this year raised eyebrows.
They say the current formula has placed too much emphasis on top firms and that year-end bonus or double pay – common in the private sector – should not be factored in as civil servants are already enjoying lucrative salary packages.
The latest pay trend survey, released on Wednesday, suggested salary rises starting at 2.04 per cent for junior-ranking staff to 7.26 per cent for high-earners in the civil service. If approved, the suggested 7.26 increase would be the most generous since Hong Kong returned to Chinese rule in 1997.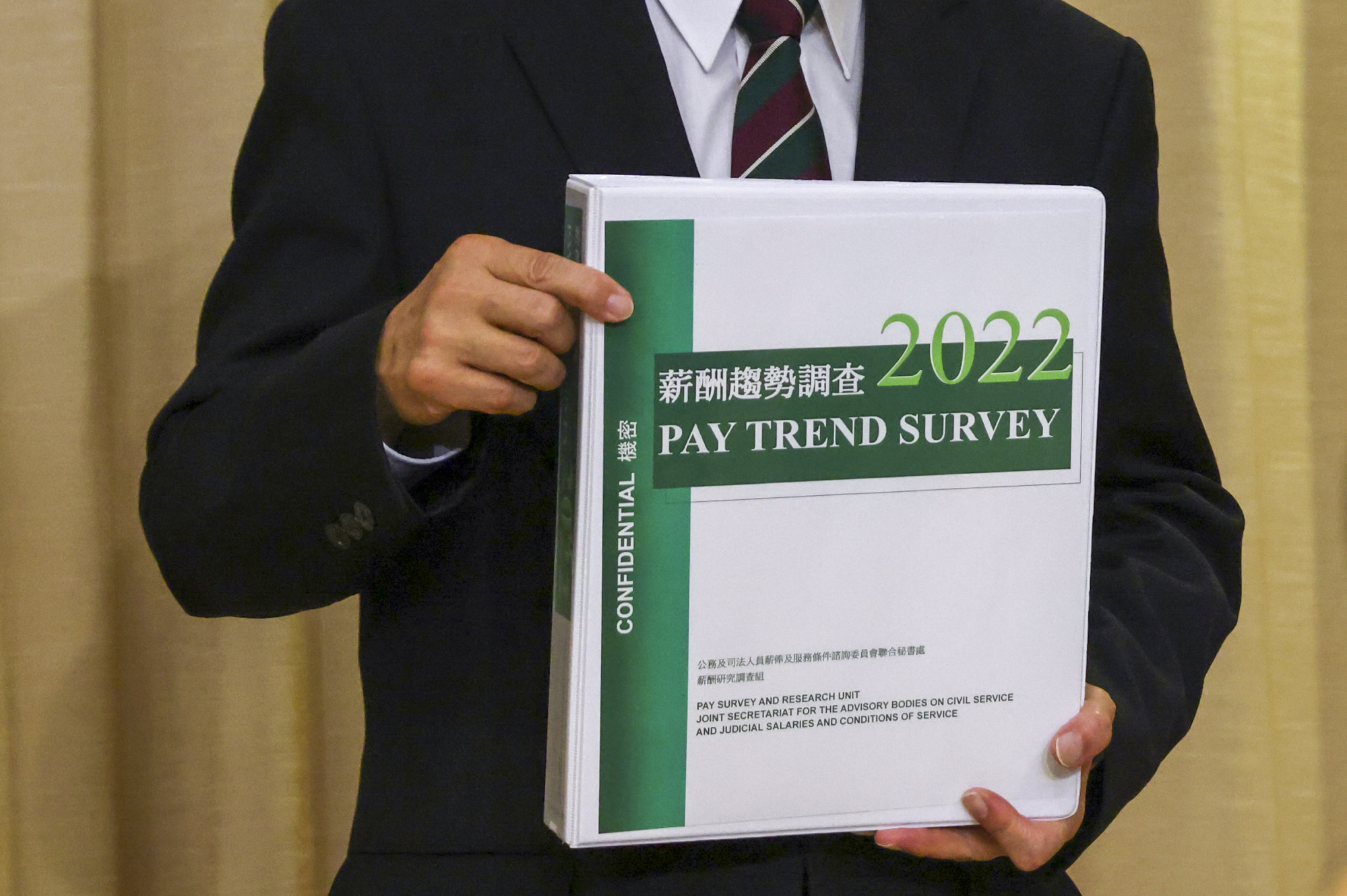 There is also the common practice that the government will adjust the increases for lower earners to catch up with those of the middle-rank officers. If that is to happen this year, lower earners will also be earmarked for a 4.55 per cent rise.
But the recommendations quickly drew ire from certain quarters in the community, amid the dim economic outlook and poor job market.
Hong Kong's jobless rate surged to 5.4 per cent for the three months ended April, according to latest figures released on Thursday.
The city's gross domestic product (GDP) shrank 4 per cent year on year in the first quarter under the combined effects of slower global demand, disruptions in cross-border trade and the coronavirus pandemic.
The government has also downgraded its full-year GDP forecast to 1 per cent to 2 per cent for 2022, from 2 per cent to 3.5 per cent previously.
"It is a faulty comparison in the first place to factor in private sector pay trends when determining government workers' salaries," said Alexa Chow Yee-ping, managing director of ACTS Consulting.
"Lay-offs or pay cuts are rarely heard of for the civil service. When the private market is hard hit by Covid-19 and staff are thrown out of work or asked to take no-pay leave, our civil servants can work from home."
Legislator Edmund Wong Chun-sek, who represents the accountancy sector, shared similar views and suggested the government take reference from the pay trends of civil servants from mainland China or other cities such as Singapore.
"The pay trend indicators are lagging figures. So, there is a built-in shortcoming that it is based on past situations to determine future pay levels. It is the established mechanism and has been adopted for many years. It is just that the release of the survey findings does not seem very timely," Wong said.
The government annually invites more than 100 private companies in different trades or sectors to track their pay adjustments over the past year. About three quarters of those are large companies with more than 100 employees, and the rest are smaller-sized firms with 50 to 99 workers.
The firms are engaged because they are thought to be more established and financially sound, and conditions of employees there are considered to be able to provide a fair comparison with those of government workers.
The annual survey covers the period from April of the previous year to March this year.
"Over 90 per cent of businesses in Hong Kong are small and medium-sized enterprises, which on average hire about 20 people each," said Joe Chau Kwok-ming, president of the Hong Kong General Chamber of Small and Medium Business.
"But the government chooses to link civil servants' pay with those working in top firms. Inevitably it cannot reflect the true job market situation. Taxpayers can't help questioning why civil servants can get up to 7 per cent pay rise when some 200,000 people are thrown out of work because of the economic slump."
Even in top firms, senior staff did not get hefty salary increases but were usually offered one-off bonuses or year-end double pay, Chow said.
"Taking into account those one-off benefits while assessing the basic pay of civil servants is flatly wrong," she said.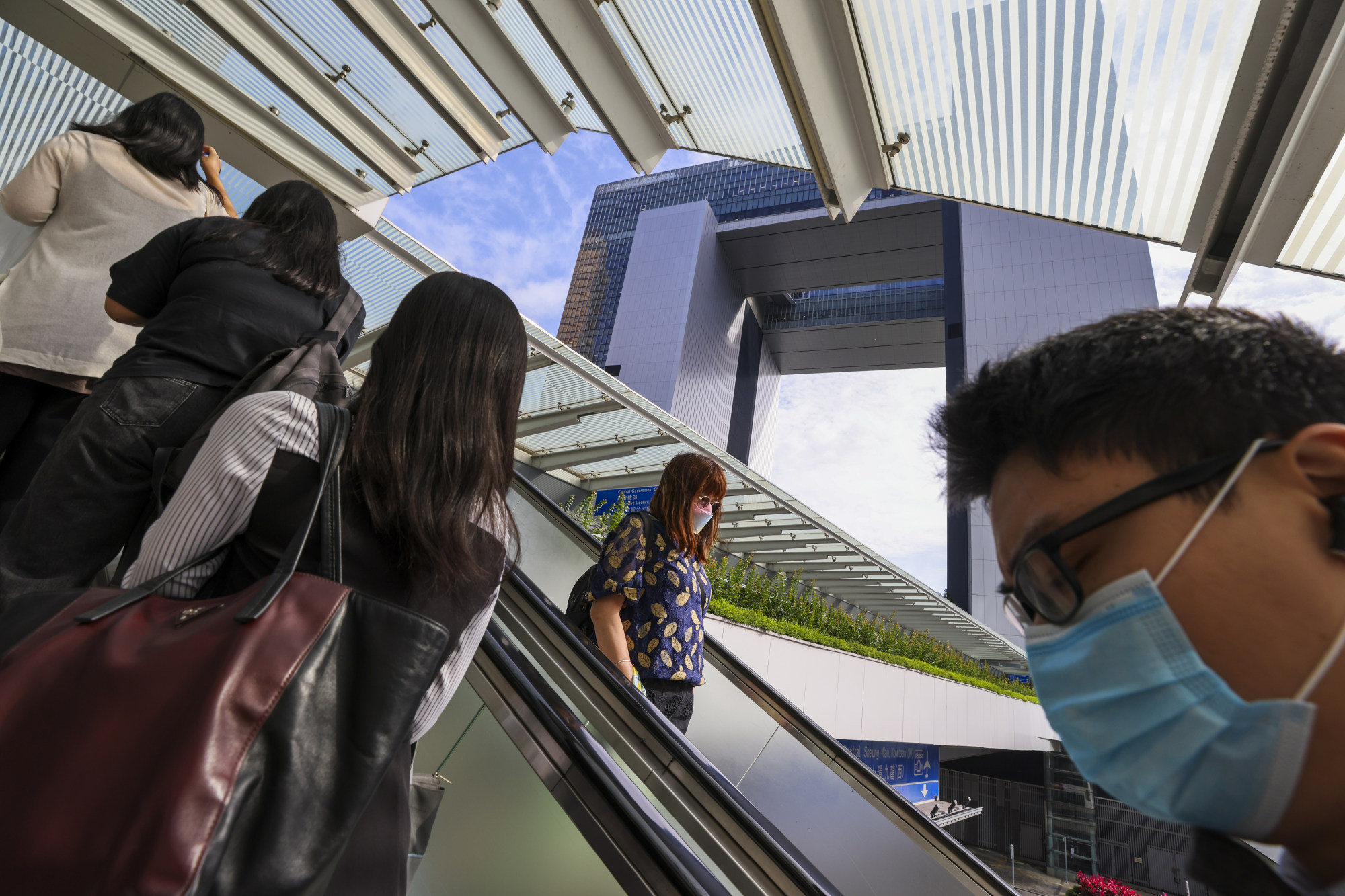 But Lee Fong-chung, chairman of the Hong Kong Senior Government Officers Association, argued civil servants had their salaries frozen for the past two years and it was not unfair to have a more generous pay rise this time.
"The percentage may [have raised eyebrows], but we should not forget the low-base factor," he said.
Lee added he hoped the government could adhere to the established mechanism, saying: "The figures are lagging indicators. If the economy is not very good this year, then, the pay trend indicators next year will reflect this."
A Civil Service Bureau spokesman said the Executive Council, Hong Kong's top policymaking body, would fully consider all relevant factors when determining the annual civil service pay adjustment.
"These factors include the [pay trend indicators], the state of Hong Kong's economy, the government's fiscal position, changes in the cost of living, the pay claims of the staff side and civil service morale," the spokesman said.
Lawmaker Kwok Wai-keung, of the Federation of Trade Unions, also expressed reservations about a big reform of the survey methodology.
"The government does not only base on the private market pay trend to decide on civil servants' pay rise. There were precedents that the government would lower the rise a bit after considering the economic situations."
Chairman of the Pay Trend Survey Committee Lee Luen-fai said on Wednesday the survey had been conducted in a professional and objective manner.
The committee will meet on May 25 to confirm the indicators.