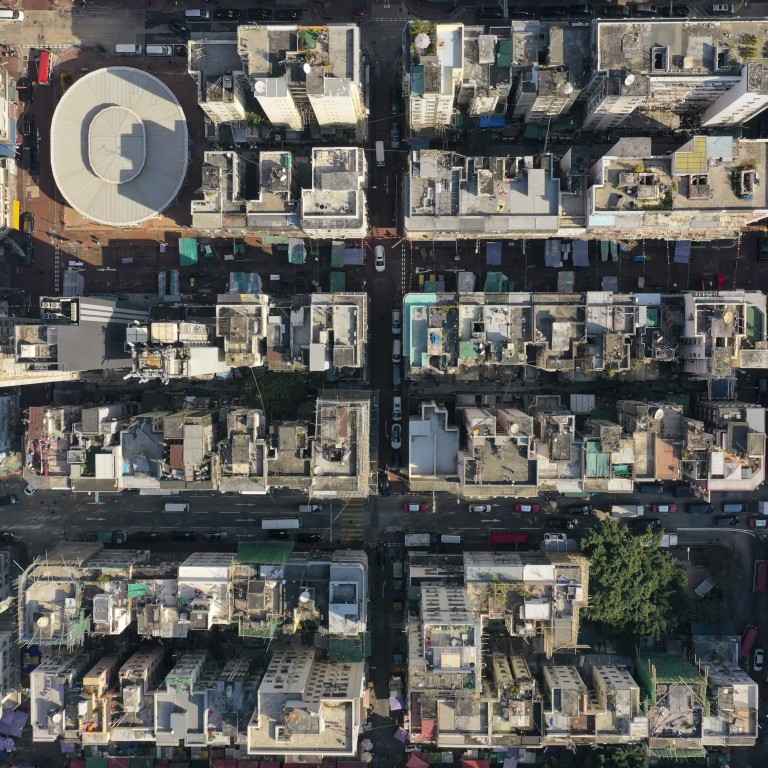 Urban Renewal Authority to supply 22,000 flats in Hong Kong over next 5 years, costing HK$120 billion, but warns of potential cash crunch
Urban Renewal Authority managing director Wai Chi-sing says entire slate of projects to cover more than 200,000 square metres
Wai warns authority needs to launch redevelopment projects quickly, otherwise it could suffer negative cash flow of more than HK$15 billion
The Urban Renewal Authority (URA) intends to supply 22,000 flats in the coming five years under a new holistic approach that would see the statutory body also help build public infrastructure to improve Hong Kong's living environment.
URA managing director Wai Chi-sing revealed in a blog post on Sunday that its entire slate of projects would cost about HK$120 billion and cover more than 200,000 square metres.
"As for the redevelopment projects planned to commence this year, they will include two large-scale ones which cover a total of 200 old blocks, involving 1,500 residential units and 200 ground floor shop lots," he said.
But the authority needed to launch redevelopment projects more quickly, partly because of the need to maintain an inflow of cash, otherwise it could suffer a negative cash flow of more than HK$15 billion in two to three years, Wai warned.
The URA mainly relies on payments from tendered projects to fund further acquisition of old buildings and related construction costs. The authority recorded a HK$150 million surplus for 2021, up from HK$118 million the year before, but down sharply from HK$2.33 billion in 2019, according to its annual report. However, by 2021, it had an accumulated surplus of HK$37.24 billion.
According to Wai, the URA expects to focus on six main projects in the coming five years, which are estimated to cost nearly HK$30 billion. For the ones on Shing Tak Street in To Kwa Wan, Sa Po Road in Kowloon City and Thistle Street in Mong Kok, the URA is still in the process of acquiring the properties or land resumption. The authority has already started two other projects at To Kwa Wan and one in Sham Shui Po, and the roster of projects was stretching its finances, Wai warned.
"That means the authority's current cash reserve of about HK$30 billion would possibly be all used to acquire old properties," he said. "And upon the completion of acquisition, there will hardly be sufficient cash reserve to cope with the daily operations.
"If the authority cannot put new projects for tender to get upfront payment … the authority will face a situation of negative cash flow, the amount could be as big as over HK$15 billion.
In face of the challenges, the authority would seek to set up a "plan bank" as well as a "project bank", he added.
Wai also highlighted the adoption of a new "integrated urban renewal strategy", which he said was more forward-looking.
"In addition to redevelopment, rehabilitation, preservation and revitalisation, this approach not only seeks to deal with the problem of ageing blocks, but also seeks to create bigger social benefits by incorporating during the planning process the needs of upgrading infrastructural or community facilities in the district, as well as addressing the issues of traffic jams or environmental hygiene," Wai wrote.