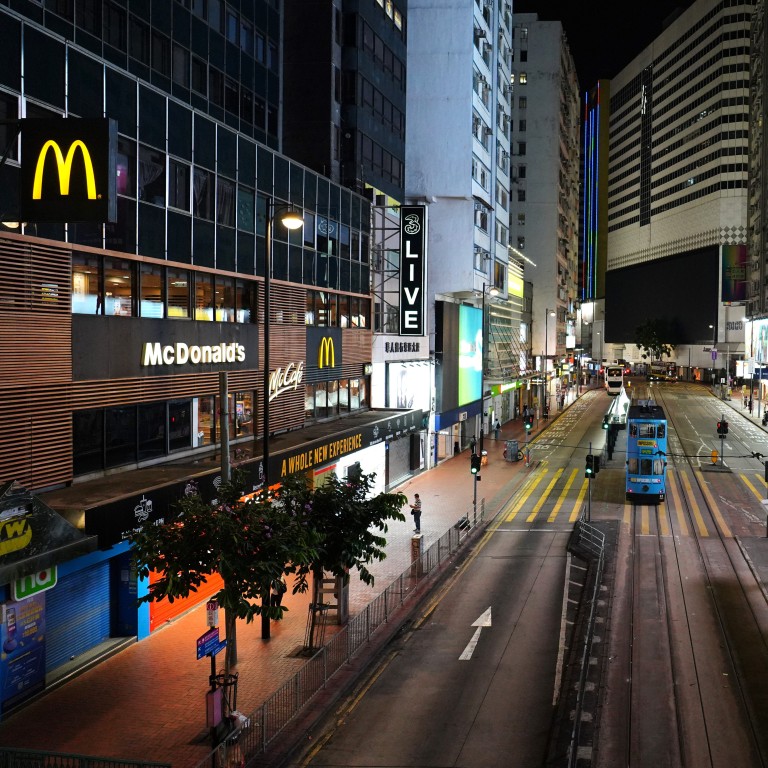 Dreaming big in a crisis: Hong Kong risk-takers didn't let pandemic stop them starting, growing new enterprises
Covid-19 brought challenges, but young entrepreneurs seized opportunities to get creative, thrive
Some relied on family support, others on savings, hard work to make dreams come true
Starting a business comes with challenges, uncertainty and hard work, but in Hong Kong, a city with no shortage of rags-to-riches success stories, this is what thousands of risk-takers choose to do.
With more than 340,000 SMEs forming the backbone of Hong Kong's economy, it is clear the urge to strike out runs strong in the city.
Even in the midst of a pandemic. The number of start-ups rose 12 per cent year on year to 3,755 in 2021, according to InvestHK, the government's trade promotion unit.
They spanned different business sectors, from financial technology to e-commerce, supply chain management and logistics. Before 1997, the city was focused mainly on manufacturing and more labour-intensive businesses.
The Post asks four entrepreneurs to describe their vision, milestones and setbacks in starting their businesses, and if they have any advice for those with start-up dreams.
Steven Lam of GoGoX: the dropout who created a unicorn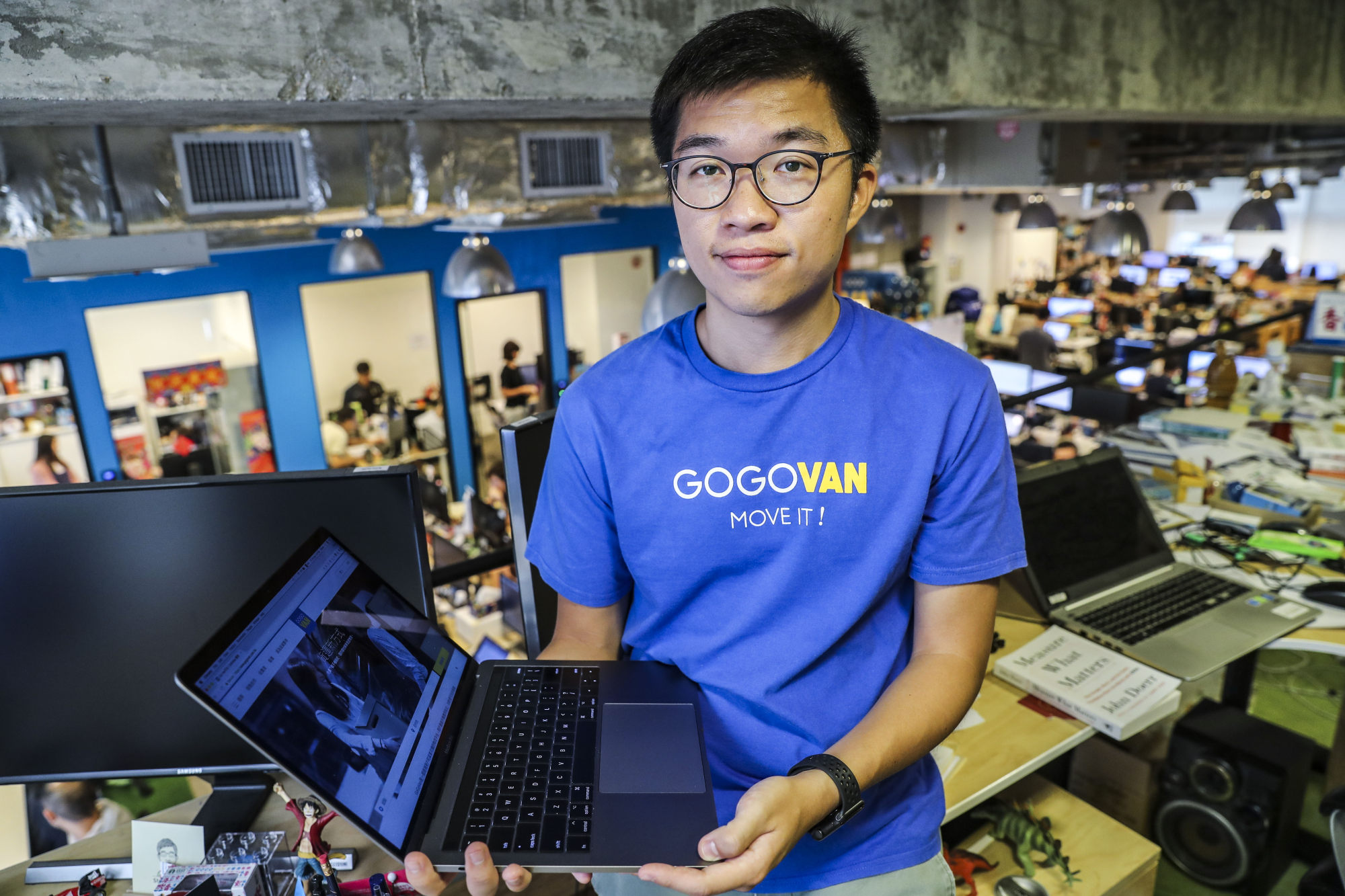 Steven Lam Hoi-yuen was 19 and a secondary school dropout in 2005, when his father gave him a one-way air ticket to California and US$200 pocket money.
His family was from a Kowloon public housing estate. He knew it was time to get serious about his studies.
"I only realised later that my father could not afford a return ticket for me," he said.
Lam came home five years later with a degree in business administration from the University of California, Berkeley.
He was still in his 20s when he and four friends got together HK$20,000 (US$2,560) to start their company, GoGoVan, in 2013. His share, several thousand dollars, came from his earnings tutoring children and doing other jobs.
Barely four years later, in 2017, their venture, renamed GoGoX, became Hong Kong's first unicorn, a company worth more than US$1 billion.
Now 36 and a millionaire several times over, Lam runs a company that operates in more than 360 cities across Asia, with more than 4.5 million registered drivers in the GoGoX network.
"There is a saying in Chinese, have faith in young people and don't look down on them when they are poor," he said. "This is so true."
The idea for the app-based logistics platform was sparked when Lam and two friends could not find a delivery van to hire despite seeing numerous ones parked everywhere.
They had to ring multiple call centres to find an available van. They realised that each call centre had only a limited number of drivers and if they were busy, unused vans did not move.
From that experience sprang the concept for GoGoVan, the on-demand van hire service that linked available drivers more efficiently with idle vehicles.
Things moved swiftly from then. In 2017, the start-up merged with China's 58 Suyun to create Asia's largest online intracity logistics and freight service.
And in 2020, GoGoVan was renamed GoGoX to reflect its diversification to providing other services such as express delivery, home relocations and business services in Hong Kong, mainland China, Vietnam and India.
The company is currently seeking a listing in Hong Kong, but Lam was unable to comment on it.
It has not been smooth sailing all the way.
The Covid-19 pandemic brought setbacks and, during the worst of Hong Kong's fifth wave of infections early this year, about a third of the 1,400 drivers used by the company were sick and unable to work.
But Lam remains convinced that Hong Kong remains a place to start a business, with available help from government policies and funding support.
He has not forgotten his humble roots. Being raised in a public housing estate, he always had a sense of living on the edge of a crisis. His parents set aside enough to send him away to study, but his elder sister had to start working to help support the family.
"I am very thankful to my family for their support because they saved up for my overseas studies, which was at a trade-off on my sister's development," he said.
Contrary to the view that capital mattered most for any start-up, Lam said those keen to go into business needed to be clear about what they wanted to do.
"I encourage young people to do their research on their business ideas because the world of technology changes so fast," he said. "They should also broaden their horizons beyond Hong Kong.
"I always tell my staff that a day may come when a university student disrupts our business, as we did with the traditional van hailing services."
Paul Chan of Walk In Hong Kong: the civil servant who started walking tours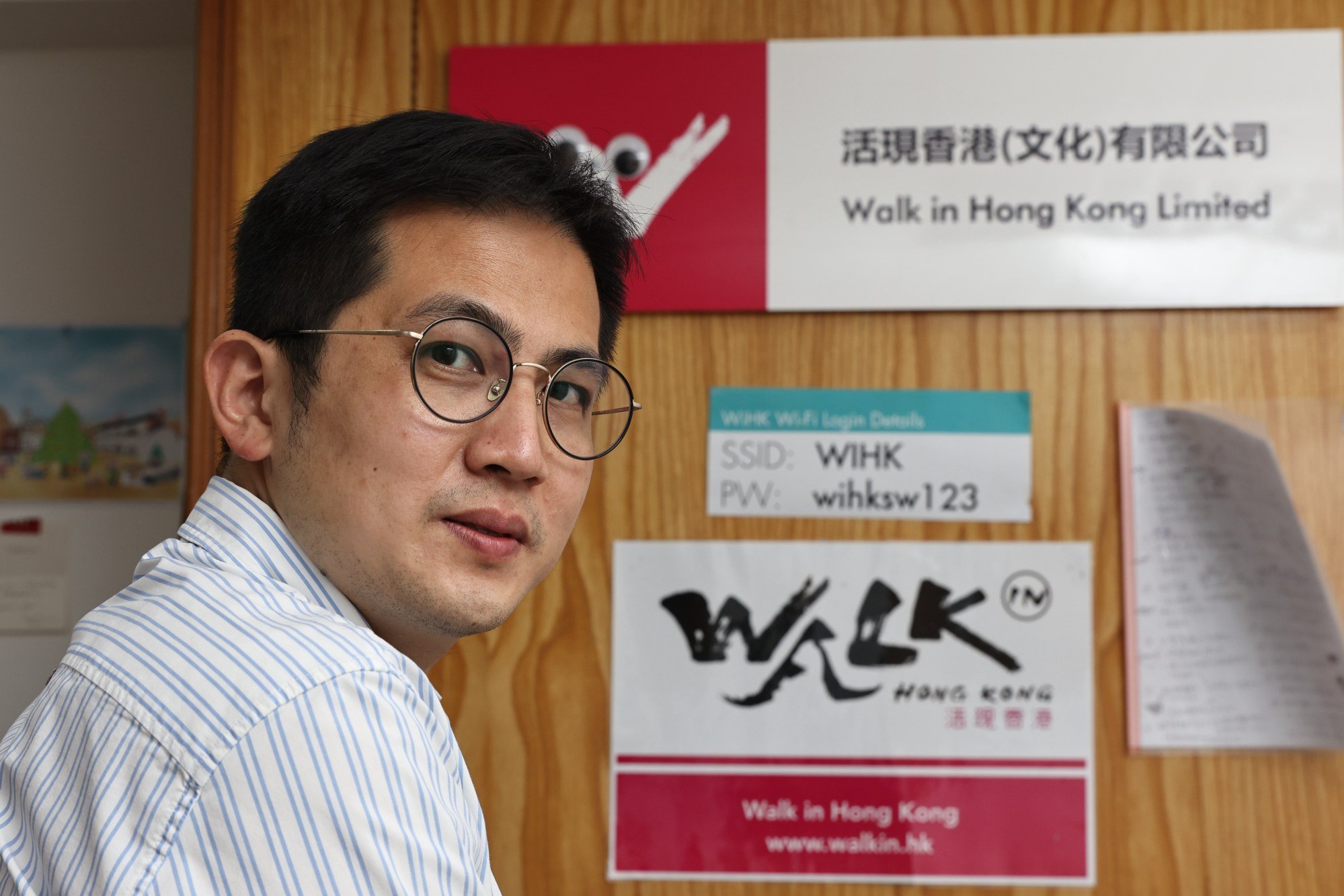 Travelling in Europe in his 20s, Paul Chan Chi-yuen realised that visiting a place became much more memorable with the right tour guide who knew the city well and told good stories.
That led the former civil servant to start Walk in Hong Kong in 2013, a year after he quit the government, aged 32.
His idea was to offer well-researched walking tours that would show visitors and Hongkongers less familiar sides of the city.
Now 42, he recalled being snubbed initially by tourism industry leaders who thought he was making a "silly mistake". Many of them were more used to the traditional business model of earning commissions by taking visitors to specific shops.
"I thought Hong Kong had much more to offer than shopping centres and theme parks," said Chan.
Starting with just one employee, he came up with itineraries that took visitors on foot through Yau Ma Tei, where he went to high school. He shared fond memories of his school days, and how poorer people lived there.
At first, mostly locals came, around 100 to 200 in the first few months. But the numbers soon grew as foreigners joined his tours too. The company broke even in just a year.
Today, Chan has around 10 employees at his office in Sheung Wan and manages at least 25 in-person and virtual tours.
It was bad news for the company when Covid-19 hit in early 2020, ending international travel and bringing tough social-distancing measures which kept Hongkongers at home.
"It was a fatal blow to our business, with a 95 per cent drop in tours in the first quarter of 2020 alone. We didn't know at that time how long it would last," Chan recalled.
As the father of three young boys, he was acutely aware of the burden on him as chief executive.
"I had a very direct sense of uncertainty because I had to worry about surviving and paying rent and salaries. I felt the weight of responsibility and in the pandemic, could see how tough it was to run a business in Hong Kong," he said.
He had to think of alternatives to make money again.
Drawing from mainland China, where virtual tours had taken off in the midst of strict pandemic measures, he decided to run Hong Kong tours online for different groups of clients.
He and his team tried to make their virtual offerings as engaging as possible, and conducted tours related to architecture, photography and places said to be haunted.
For overseas university exchange students unable to come to Hong Kong because of travel restrictions, the company drew up a "first taste of the city" online tour as the alternative to a field trip.
The strategy worked and the company managed to grow over the two years of the pandemic, even as dozens of tour operators folded. Despite the difficulties, Chan did not let go of staff.
Beyond walking tours, the company also contributed to the city's heritage conservation efforts. It advocated to make a century-old underground reservoir at Shek Kip Mei a monument in 2021, after the government almost demolished it, sparking a public outcry.
As the Covid-19 situation eased worldwide and countries began opening up, Hong Kong has kept its pandemic restrictions, including seven days of compulsory quarantine for visitors.
The city's tourism has lost out on seeing the return of visitors, and Chan said he believed it was time for a reboot. He is convinced the pandemic has presented an opportunity for the industry to think of new ways to thrive without relying on a huge volume of visitors.
For now though, he has no regrets about starting his tour business and is determined to carry on and redefine the industry on his terms, come what may.
"If you are adaptive enough and can embrace change, Hong Kong is still a market to find your own way to make things work and to make the changes you want," he said.
Karen Ko of K. Kommunications: the champion of small F&B outlets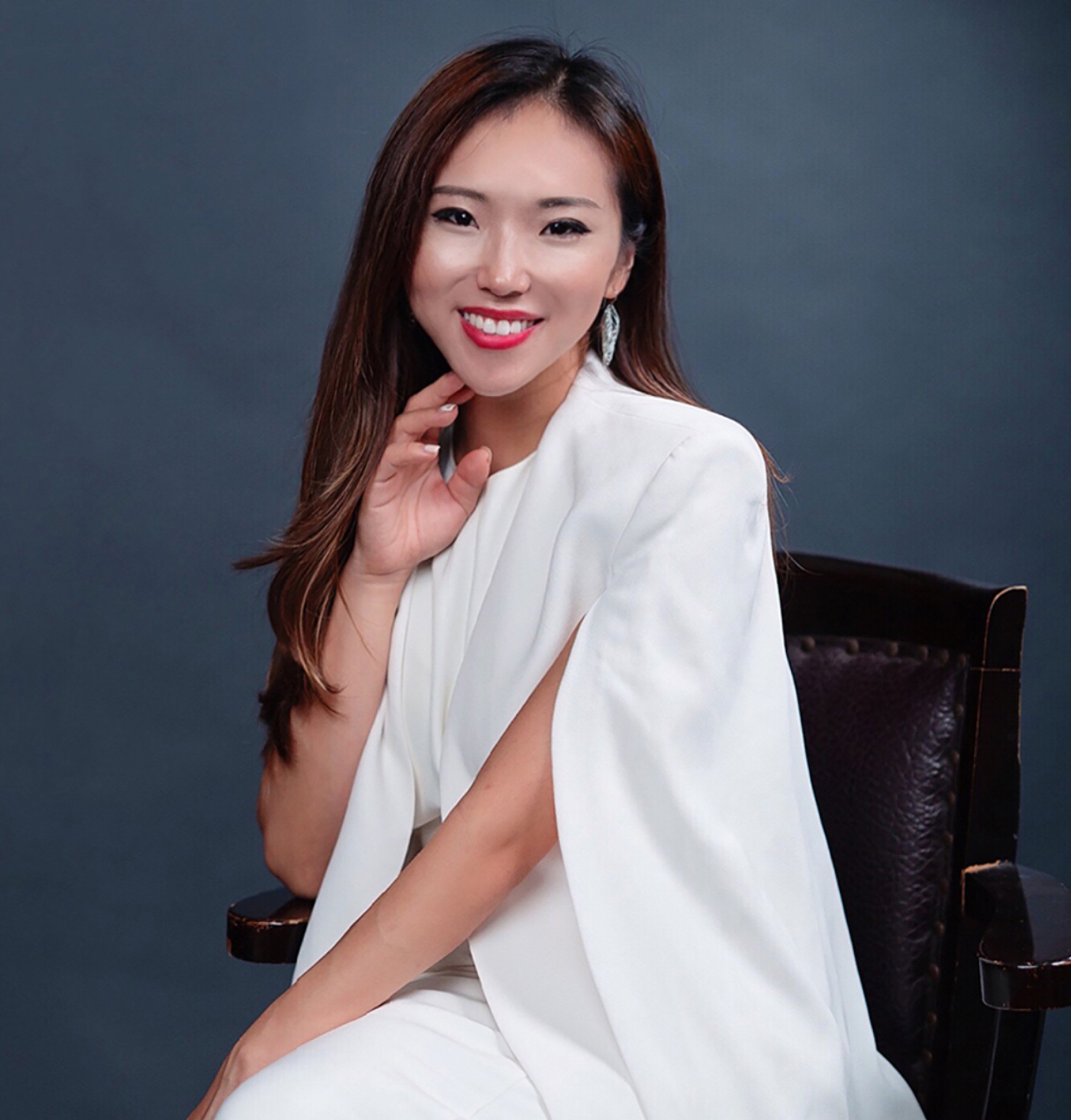 Becoming an entrepreneur was never something Karen Ko Chun-ling thought of doing.
After university, she spent four years at two advertising and public relations agencies, working mainly with larger clients from the catering sector.
It was only when her bosses rejected her suggestion to take in smaller food and beverage clients that she felt pushed to strike out on her own in 2018, establishing K. Kommunications.
"People already knew a lot about the more established restaurants. I wanted to help the smaller ones get their name out there," Ko recalled.
"There're always new restaurants popping up, but for them to last they need marketing. Not all of them can afford to pay big agencies, so that's where I thought I could help them."
A business graduate from the University of Science and Technology, Ko, 30, made a deliberate decision to run the firm by herself, with no other staff, so that she could work directly with clients.
With almost 50 clients so far, she said she found satisfaction in helping new restaurants without large marketing budgets.
Ko said she was fortunate to have gone to university and started working before the social unrest of 2019 and the pandemic.
"We had a very good study environment, could go to classes, extracurricular activities and on exchanges. We had many options," she recalled.
She is also grateful that she had a year to establish her start-up before the anti-government protests and pandemic happened.
She faced challenges keeping her clients, as restaurants suffered losses and could not afford marketing campaigns any more. Many shut down during the pandemic.
Despite the setbacks, Ko was positive about the future.
"I don't think F&B will ever die, people won't suddenly say they don't want to eat any more," she said.
She said many of her friends had left Hong Kong to pursue better job opportunities, and that had sometimes left her feeling stuck.
But those feelings pass, and she said she was determined to stay and grow her company. To her, Hong Kong is home, and still the best place to make mistakes and make it big.
"If we leave, who's going to stay?" she asked.
Joshua Ng and Andrew Leung of Good Food Technologies: the foodies with fresh ideas about what Asians eat
Good friends with a shared passion for food, Joshua Ng Cheuk-hin, 28, and Andrew Leung Yuk-keung, 31, started Good Food Technologies as the Covid-19 pandemic arrived in 2020.
Their educational background and work experiences were in fields such as aerospace engineering and finance, but they started experimenting with making plant-based food for Asian palates, mainly creating pork-like products from soy protein.
In a nod to their Cantonese roots, their related venture, Plant Sifu, serves up plant-based siu mai and dumplings, with at least three products on sale in convenience stores and supermarkets.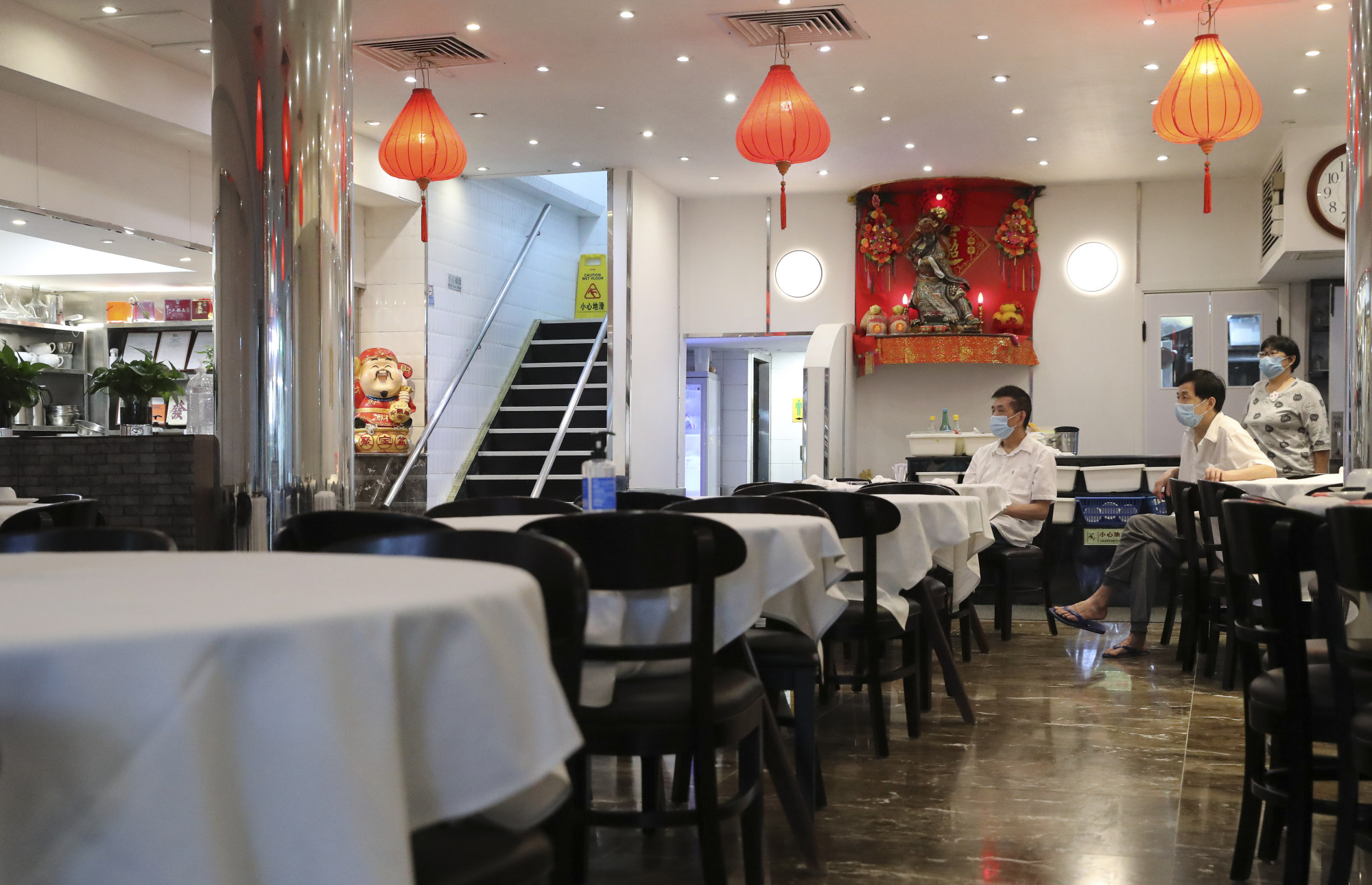 The pair met through mutual friends from high school while playing sports, and developed a passion for sustainability while studying in Europe.
"We did not imagine working together as business partners, but we had a common interest in food and sustainability, and complementary skills and resources that provided a good base for the start," Ng said.
The pandemic helped them spot a big opportunity in the retail market, as more Hongkongers had to eat at home and ready-to-cook meals became the norm in many households.
Their product and marketing team also had time to develop and improve their food offerings, Leung said.
Setting up their headquarters in Tsim Sha Tsui, each poured a six-figure sum into their venture.
Ng said several food industry experts and experienced chefs helped to develop recipes, experimenting with Cantonese, Beijing, Sichuan and Shanghai cuisine, and testing various cooking techniques and ingredients.
"There was no short cut for tasting. We organised multiple sessions every day, seven days a week at the peak," he said.
They were able to make their entrepreneurial dreams a reality thanks to government initiatives, such as taking part in incubator programmes for tech start-ups and businesses under the Hong Kong Science and Technology Parks Corporation.
Ng said that helped them and other young entrepreneurs gain access to resources and make vital connections for start-ups to gain brand recognition and thrive.
"We really valued the experience," he said.
Undeterred by the arrival of more plant-based meat products in the market, Ng said constant innovation and the ability to adapt to their customers' tastes and preferences would help them retain an edge.
Leung said Hongkongers were "a hard crowd to please" in terms of getting them to switch to plant-based meat products, but the city was a good base for a company like theirs.
"We are getting quite a lot of support from the government and people are open to try new things," he said.
Optimistic about their venture, the partners hope to use Hong Kong as a launch pad for expanding to mainland China and Southeast Asia.
"To make this a big thing, we do want to move on to bigger markets with bigger populations," Leung said.