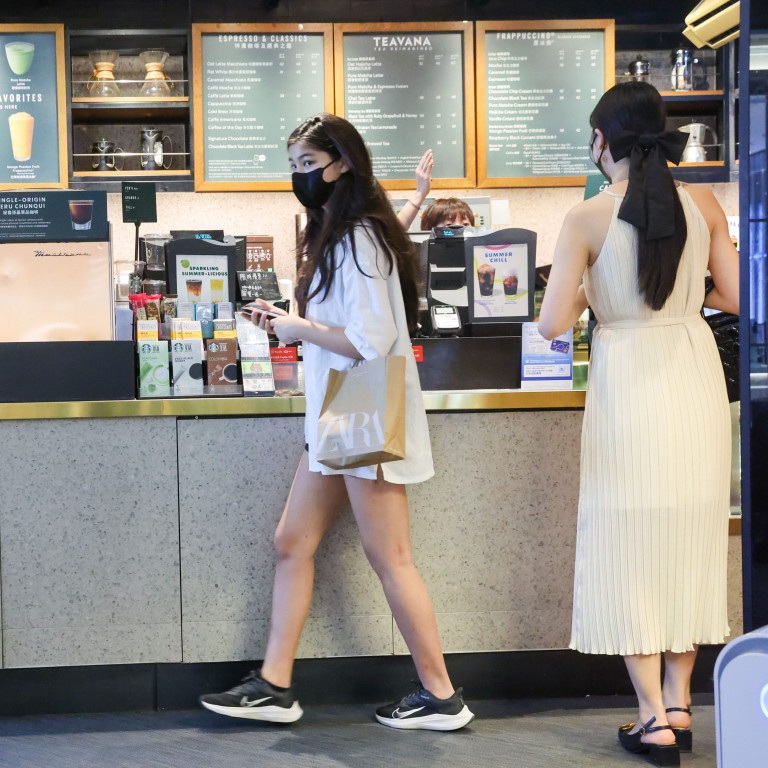 Exclusive

|
No cash for coffee? Hong Kong Starbucks in electronic payment-only drive, as industry group slams move as 'unreasonable' and consumer watchdog urges transaction choices
City's largest coffee chain already has seven outlets under cashless scheme since February, with another eight to follow in June
Monetary Authority says merchants have the right to dictate mode of payment, but Consumer Council calls for clarity and more choices
Hong Kong's largest coffee chain Starbucks is turning cashless with seven outlets rejecting such payment since February under a pilot scheme and another eight to follow in June, a move slammed by an industry group as "unreasonable" and depriving consumers of transaction choices.
The city's consumer watchdog also called on merchants to provide different forms of payment to cater to buyers' rights and expectations.
"The Consumer Council wishes to reiterate that it is a basic consumer right and a natural expectation of consumers to have a choice on the payment form," it told the Post. "As such, the council strongly encourages merchants to accommodate different forms of payment, including cash, to facilitate smooth transactions."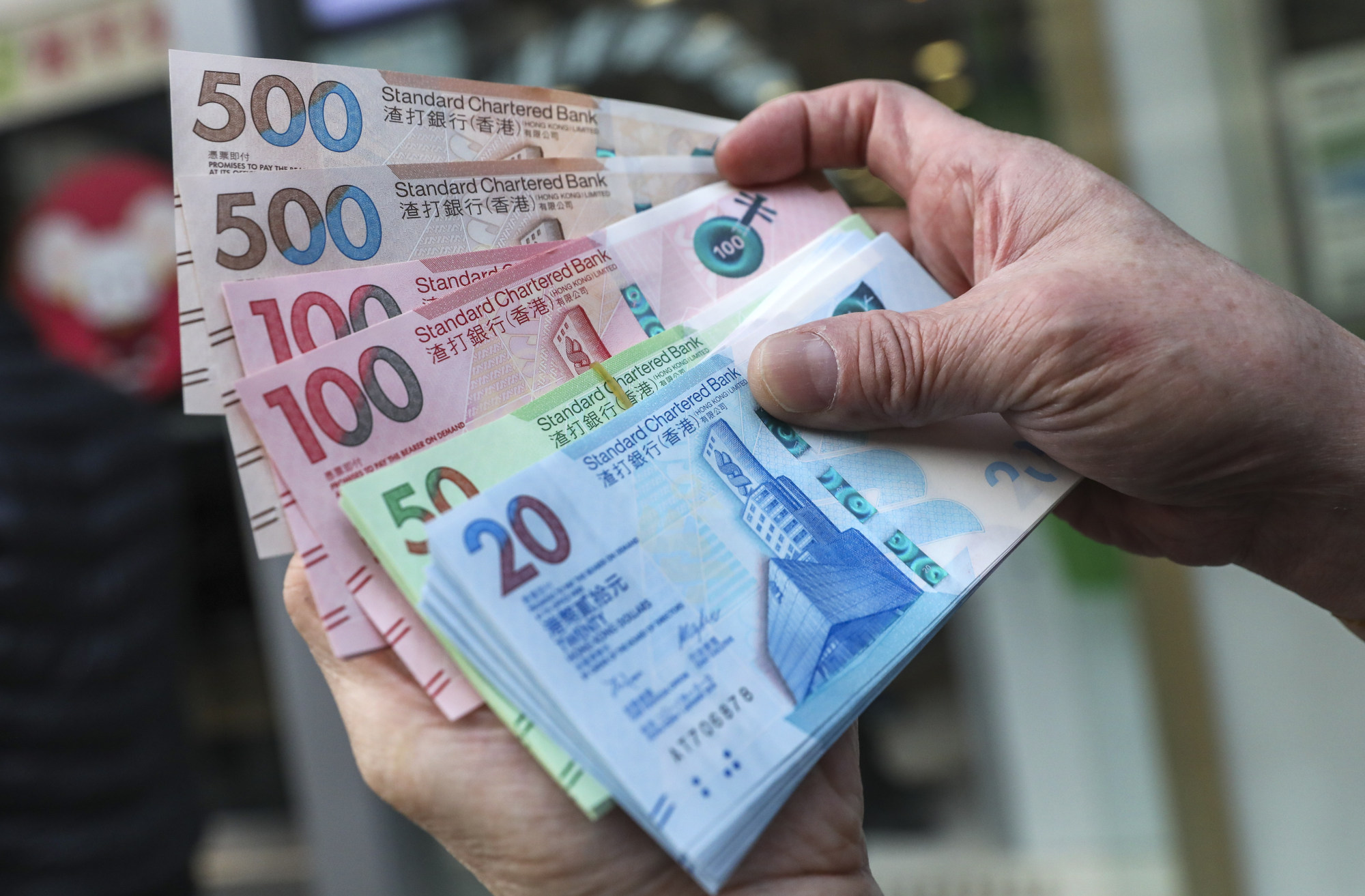 Cashless payment has been a popular mode of transaction in mainland China for years, but it is relatively rare in Hong Kong except at car parks.
A Post reporter found on Thursday that a Times Square Starbucks outlet in Causeway Bay was not accepting cash payment under a pilot scheme in place since February.
A spokeswoman for the coffee chain said Starbucks had rolled out the cashless payment initiative across seven branches, including at Times Square and Exchange Square in Central.
"These stores accept different types of electronic contactless payments, including QR codes and mobile apps. Customers can choose to pay via credit cards, our Starbucks Rewards card or the Octopus card," she said.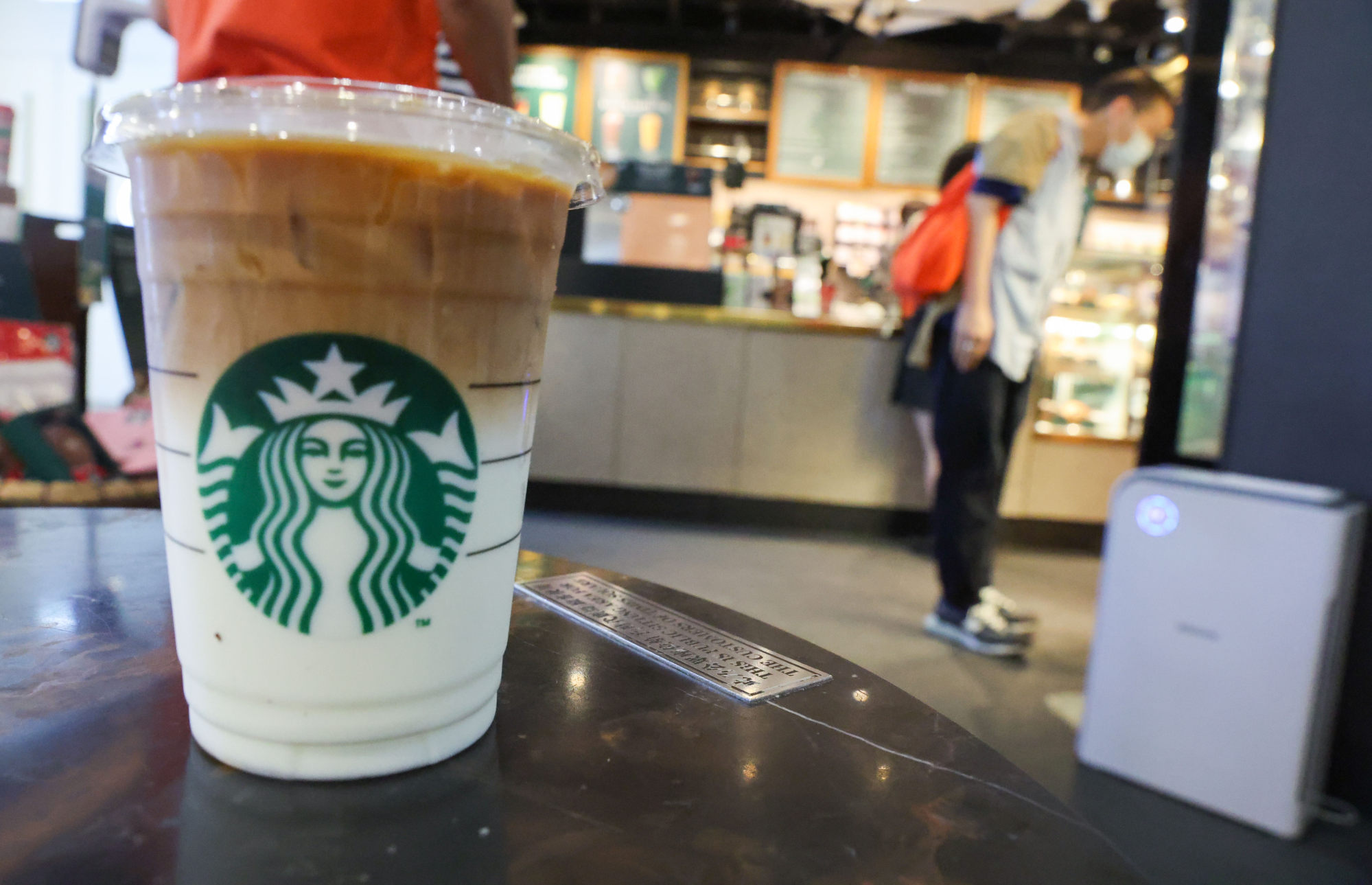 The spokeswoman said given a wave of "positive feedback", the coffee chain planned to expand the cashless payment scheme to eight more outlets in June, including in Hong Kong Station and Kerry Centre in Quarry Bay.
"Digital payments have become increasingly popular and more of our customers are paying electronically," she said. "Additionally, going cashless is safer and more hygienic, helping protect our customers' and partners' health amid the pandemic."
Starbucks, which has more than 170 outlets in the city and Macau, has not made any announcement about the new move on its website.
But some customers expressed shock at the new practice.
In Times Square, a woman in her 50s working as an administrative staff at an internet company there said she was surprised to learn she had to pay for her afternoon coffee and slice of cake electronically after preparing to take out cash from her wallet.
The woman, who only gave her name as Ma, was seen asking staff: "Why don't you accept cash?" She said she was informed about the chain's new scheme and eventually paid using her Octopus card.
In Hong Kong, goods and service providers are allowed to decide on terms of transaction on their own, including the means of payment.
A spokeswoman for the city's de facto central bank the Hong Kong Monetary Authority said that under relevant legal tender laws, goods and service providers had the freedom to choose the means of payment.
"As in all commercial transactions, both parties can determine the terms of transaction on their own, including the appropriate means of payment based on practical situation and needs," she said. "Therefore, whether to accept legal tender notes or coins as payment is a commercial decision for goods or service providers."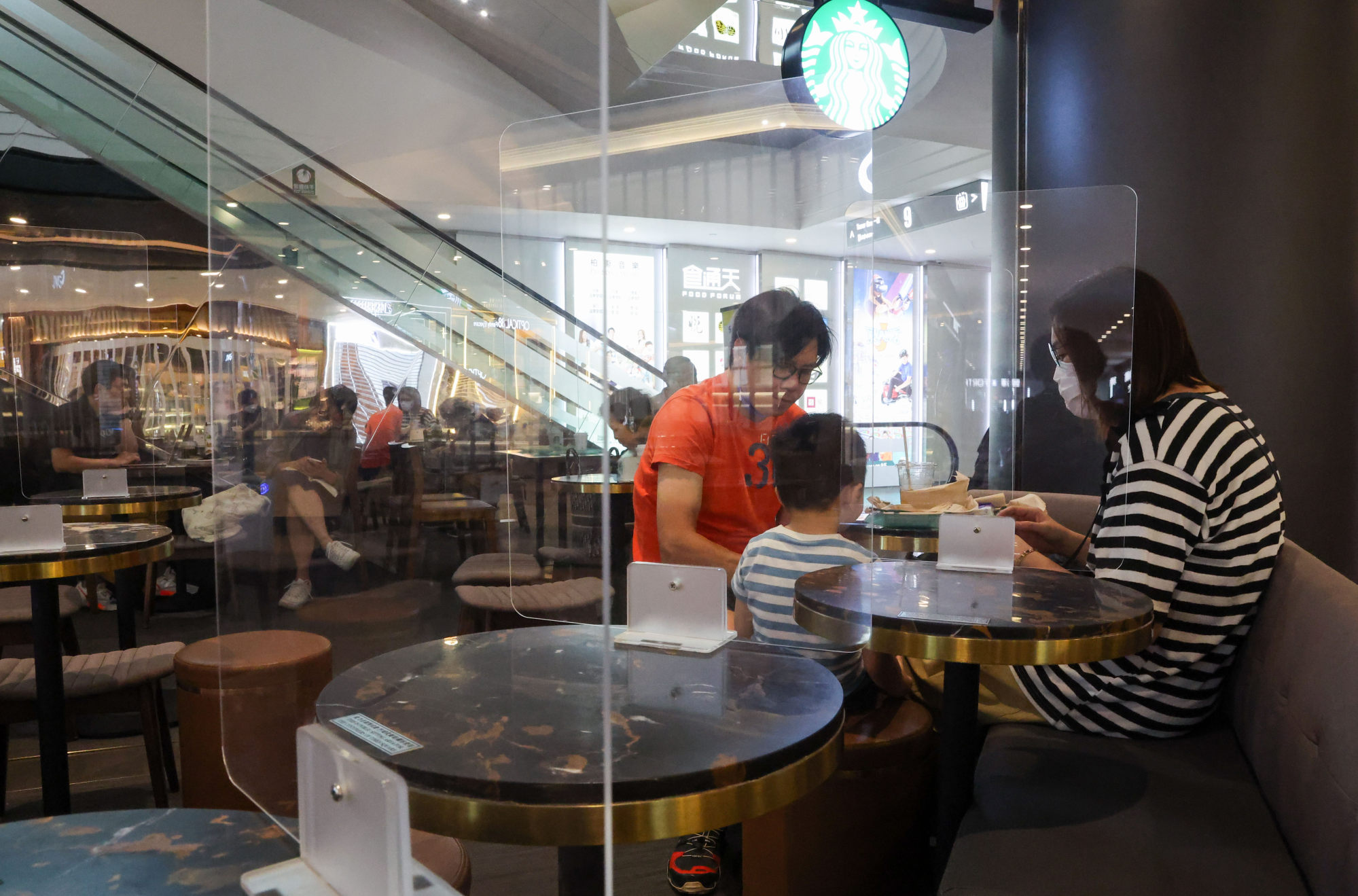 However, Ray Chui Man-wai, chairman of catering industry body Institute of Dining Art, said Starbucks' refusal to accept cash would deprive consumers of choices, especially for some of the elderly who might not have an e-wallet.
"This practice is unreasonable and will upset customers who should have the right to choose payment means," he said. "Starbucks should provide incentives to encourage patrons to use e-payment instead of requiring them to go cashless."
The Consumer Council also reminded traders to clearly indicate their cashless arrangement in advance to customers if they intended for this to be the sole method of transaction.
"The details should be clearly announced and communicated to customers well in advance, to allow consumers to make their own choice prior to visiting the store," it said. "Such arrangements should also be stipulated explicitly and prominently in the business premises to avoid any misunderstanding, and to ensure consumers know the limitation before patronising."
The council added that the trader should have a contingency plan in place in the event of any failure of e-payment transactions.
Additional reporting by Denise Tsang