Exclusive

|
Hong Kong must raise interest rates but wild swing in property prices unlikely, finance chief says
Paul Chan says prime rate increase in Hong Kong is expected in coming months, but scale and pace need not follow US Fed's move
Financial secretary also refuses to rule out using edge of Tai Lam Country Park for housing
Hong Kong will have no choice but to raise interest rates, although the pace or scale need not follow US hikes and it is unlikely to trigger the kind of property market crisis seen in 1998, according to the city's financial secretary.
While he called for calm in the face of higher mortgage payments for homeowners,
Paul Chan Mo-po
also offered hope to those aspiring to buy flats, promising not to rule out the option of taking over land on the fringes of a large country park for housing.
The previous administration had shot down calls to develop such sites, citing environmental concerns, but Chan said the option could help ease Hong Kong's chronic shortage of affordable housing.
On the impending increase in borrowing costs, Chan told the Post in an exclusive interview: "The interest rate situation in Hong Kong is that under the currency board design, although our interest rate does not need to move up step by step like the US, unavoidably, it is on a rising trend."
Hong Kong's monetary policy has been run in lockstep with the United States Federal Reserve ever since the local currency was pegged to the dollar in 1983.
With the Fed expected to raise interest rates by 75 basis points on Thursday to curb inflation, banks in Hong Kong are set to increase the prime local lending rate for the first time in four years.
The city's banks last increased the prime rate by 0.125 percentage points in September 2018, which came after nine US interest rate hikes between 2015 and that year.
Chan said a prime rate increase was likely in the coming months, but the exact timing would depend on the banks' considerations and how deposits would flow between larger and smaller lenders.
"For homeowners, I think unavoidably mortgage service payments may increase, but our liquidity in the banking sector … is still relatively ample, so I do not see our interest rate follow the US interest rate step by step," the finance chief said.
"The trend is unavoidably rising … but the pace and the amount do not need to follow exactly the US interest rate hikes."
Chan said higher rates alone were unlikely to send property prices plunging, as other factors such as demand and supply and the overall economic situation would also play a role.
In March, Goldman Sachs forecast Hong Kong home prices would fall by a fifth over a four-year period with higher borrowing costs and unemployment.
"I'd say I do not agree with that assessment … Some people try to compare the [current] situation with 1998. I think this is a wrong comparison, because the set of factors affecting the property market are very different," Chan said.
The Asian financial crisis sent Hong Kong property prices plunging by 57 per cent between 1997 and 2002. At the peak, more than 100,000 homebuyers were left with negative equity.
Chan argued that the situation was different back then, with the market heated up by speculative sentiment. The total number of primary and secondary home transactions reached 170,000 in 1997.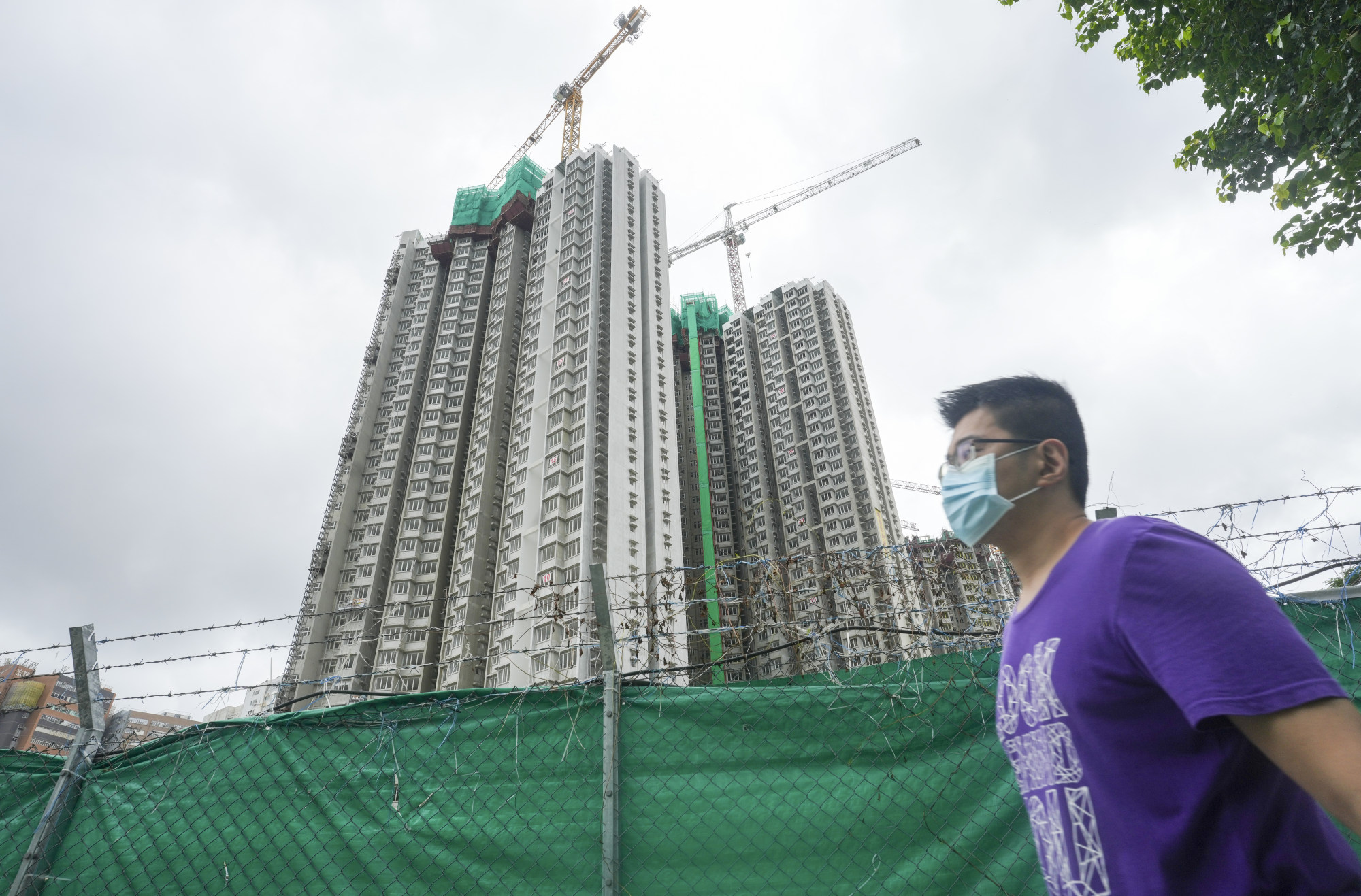 Rampant speculation was curbed by the government's demand-side measures starting in 2012, including stamp duties on foreign and corporate buyers, he noted.
The average number of transactions annually between 2013 and 2020 was only about one-third of those in 1997, and about 20,000 for the first five months of this year.
The government did not plan to relax its demand-side measures yet as the supply of flats was still limited, Chan added.
The financial secretary noted that the mortgage interest rate for most borrowers hinged on the Hong Kong interbank offered rate, or Hibor, which currently stood at 2.2 per cent – much lower than the 9.5 per cent in 1998 when banks charged mortgages based on the prime rate.
"Even if the interest rates keep going up for a little more, it's still no comparison," he said.
Other factors back then included greater incentives for developers to sell fast as they had more flats in stock, and the ability of buyers to make smaller down payments of about 10-20 per cent of the price, compared with about 40 per cent in recent months.
The chance of homeowners running into negative equity would therefore be much lower, Chan said, adding that the underlying demand for homes remained strong and people should not be pessimistic about the property market.
Chan noted that Chinese President Xi Jinping had underscored public expectations of larger and more affordable homes during his visit to the city on July 1.
"I think it is the aspiration of everyone in Hong Kong for better accommodation and this is also one key policy area the government is working very hard on. We'll leave no stone unturned to try to increase land supply and to expedite supply of housing flats, no matter if it's public or private," he said.
Asked whether the option of building homes on the fringes of Tai Lam Country Park was still on the table, Chan said he would not rule it out.
Although the suggestion did not win majority support in a public consultation about ways to source land in 2018, former city leader Leung Chun-ying, who first floated the idea, has continued to advocate it.
His proposal to build 25,000 affordable homes in Tai Lam would account for 83 per cent of the government's one-year supply target.